It is craft Lightning week, and all week long I'm sharing fast and fun crafts that you can make to celebrate Halloween – each craft, like this Mason Jar Lid Spider, can be made in 15 minutes or less! Joining me in hosting this series is Angie from the Country Chic Cottage, and a whole group of other crafty folks from all around the web! Come back each evening as I share a round-up of their fast, fun, and spooky Halloween crafts!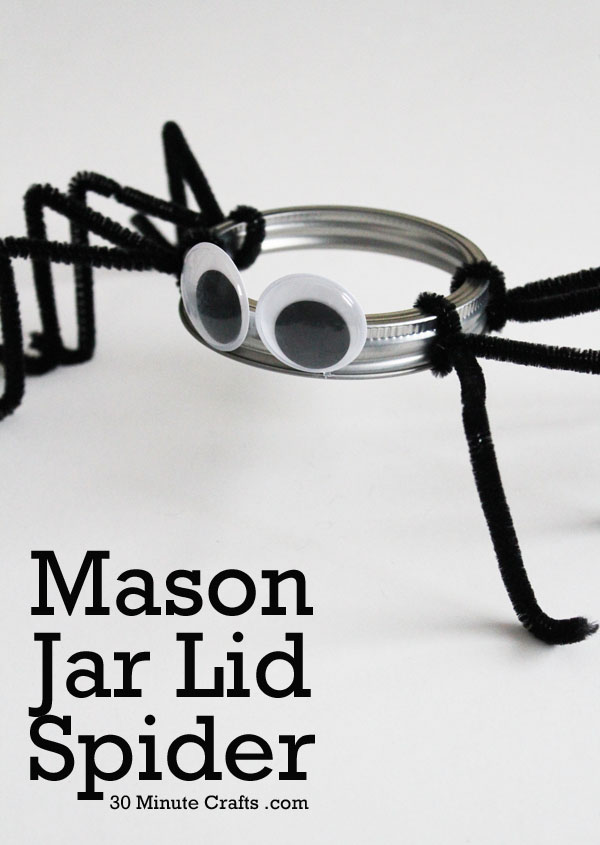 To make this Mason Jar Lid spider, you'll need:
The ring from a mason jar
Googly Eyes
Pipe Cleaners
Hot Glue.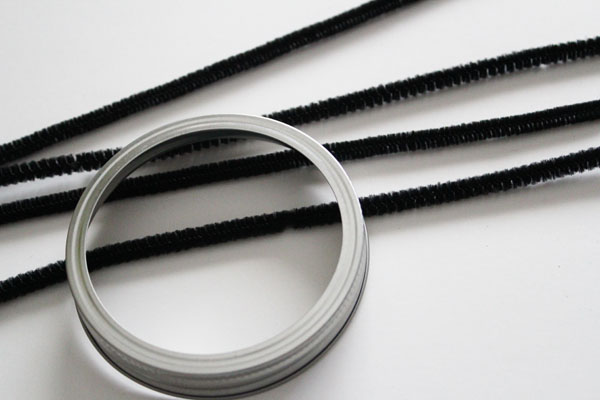 Fold each pipe cleaner in half,  and twist in place around the ring from the mason jar. Bend to form legs.
Glue on the eyes with hot glue, and your spider is done!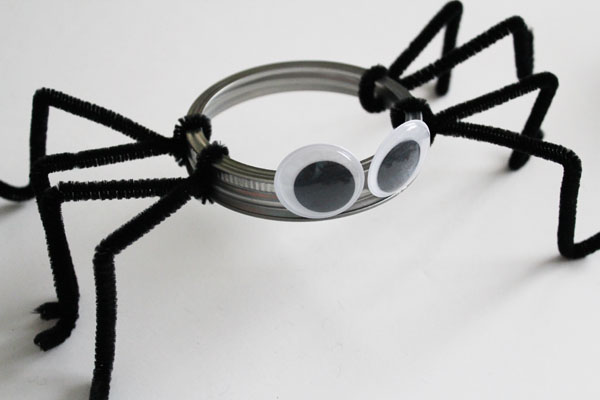 Such a simple, easy, inexpensive, and FAST Halloween craft. If you love mason jar spiders, you should check out the big and creepy Mason Jar Spider I made last year: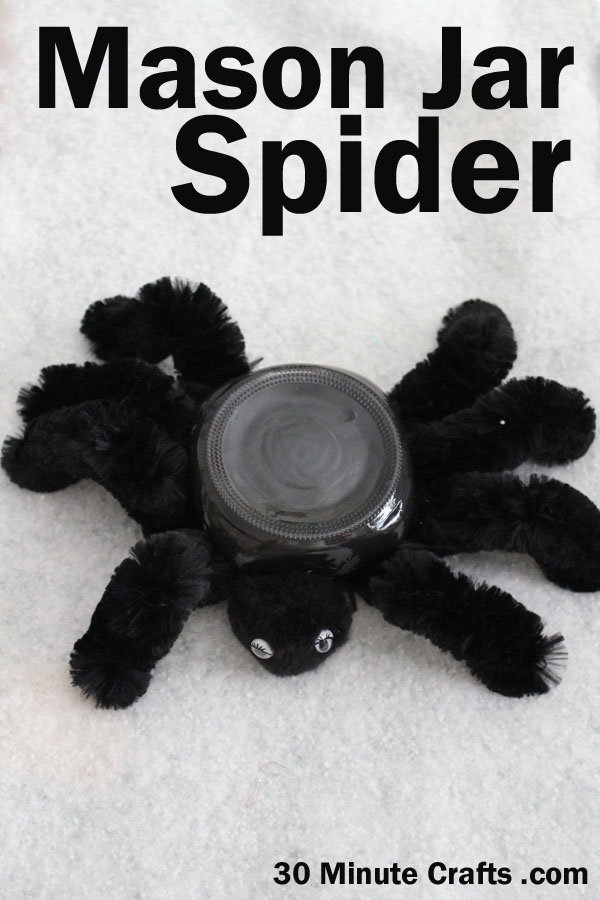 Make sure to come back all week long for more fast and fun Halloween crafts!