With Halloween coming, it seems that almost every costume out there could use a mask. So I've come up with these Printable Halloween Mask Templates to make mask-making easy. Whether the DIY costume idea you've come up with is a superhero, an animal, or a favorite television character, you can cut out and decorate a mask to go with your costume fast and easy!
To make things even easier, each mask has both a PDF file for you to print and cut as a template, AND a Silhouette file, so that you can cut the mask right from your Silhouette machine! Super easy!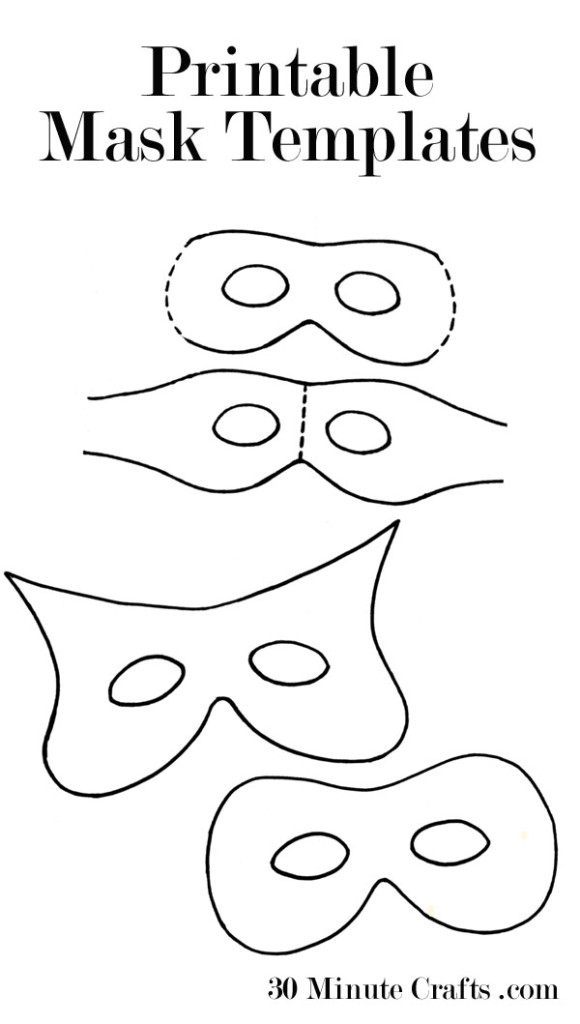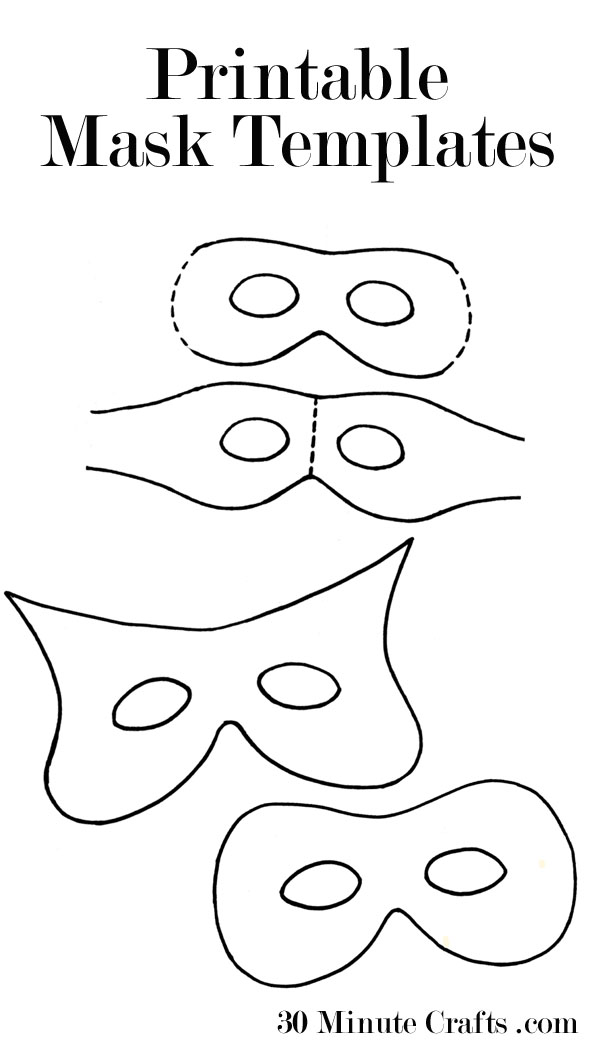 I made three basic mask styles. The Superhero mask, the Animal Mask, and the standard mask.
The Superhero mask template is not as tall as the others, primarily covering just the eye area. This mask is great for any super hero that needs to protect their identity.  There are two versions. The top is a mask you can add ribbons to either side to tie on. The bottom you cut out, extending the sides, so that it can be tied in place. Download the printable superhero mask PDF or the Superhero mask Silhouette file.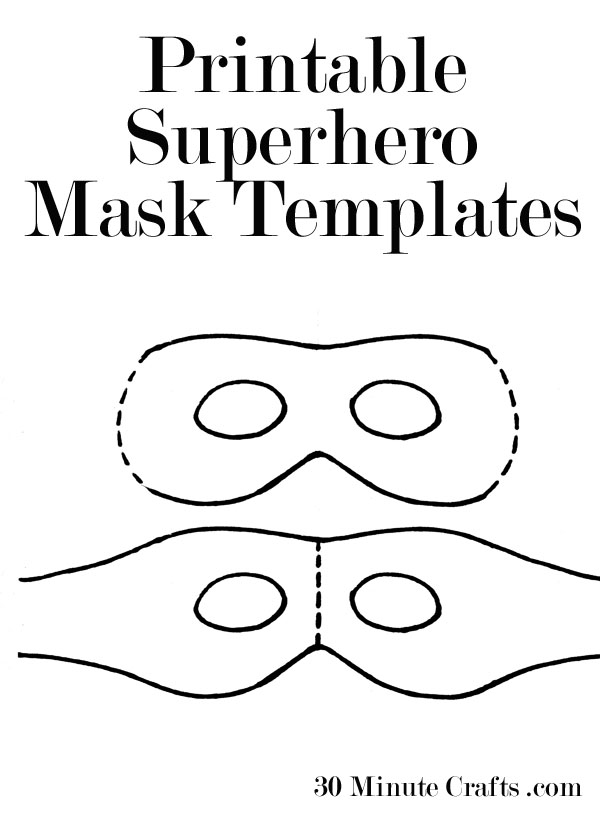 The second mask is great for animal costumes. This mask would make a great base for an owl, fox, or cat… though you could easily make a butterfly as well. There are so many different ways to decorate this mask to turn it into the animal of your choosing! Download the animal mask printable PDF or the Animal Mask Silhouette file.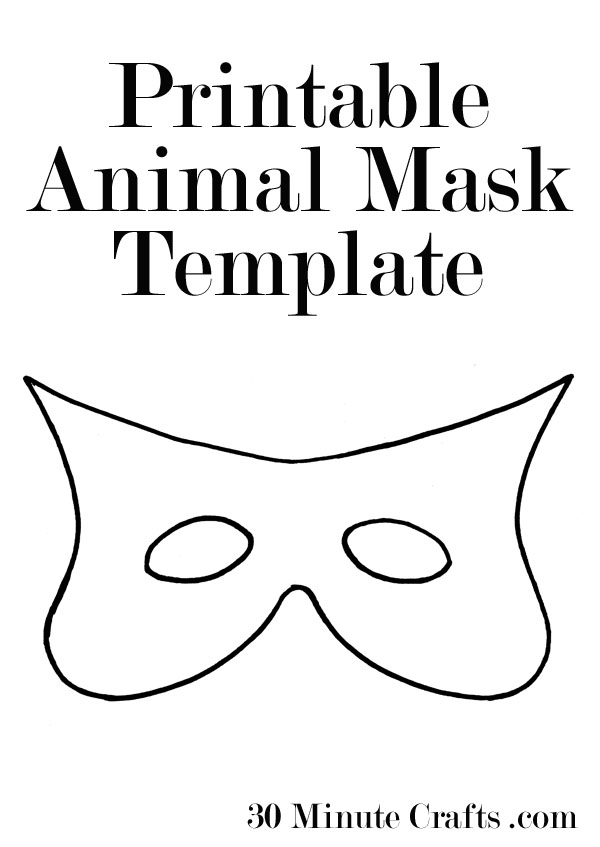 If neither of these masks suits your DIY Halloween mask-making needs, I have a third mask option. This is a more generic mask that you can use for all kinds of costumes as well. It is taller than the superhero mask, giving you more room to decorate, but not as stylized as the animal mask. You can download the printable Halloween mask PDF or the Halloween Mask Silhouette File with three to a 12×12 sheet.