I've been sharing fun and fast crafts all week long, and today, I thought I'd share a craft that is also a snack! These cute little spider snacks are fun and easy to make, and yummy to eat as well!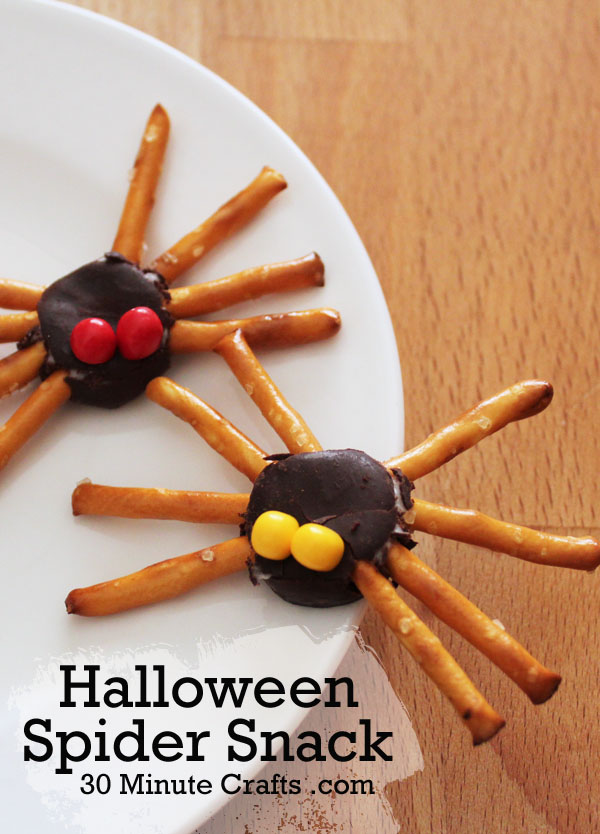 To make these spider candies, you'll need:
Mini Peppermint patties
Pretzel Sticks
Tic Tacs
Sharp Knife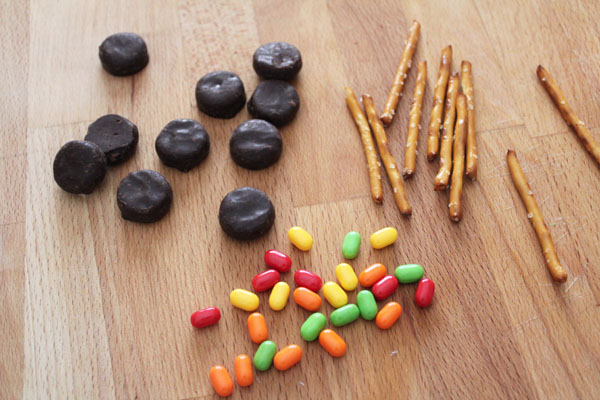 Start by cutting the pretzels and the tic tacs in half. Then carefully insert the pretzels into the sides of the peppermint patties.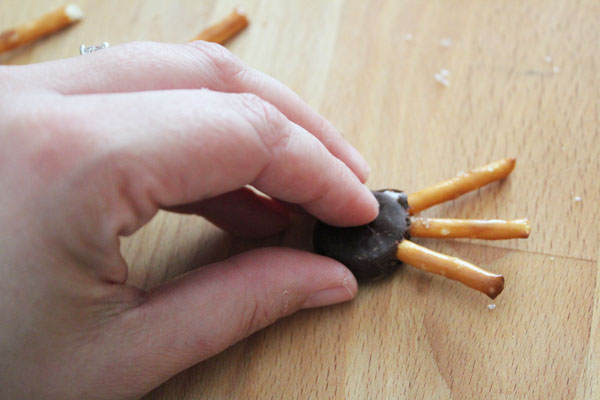 Add the tic tac halves as eyes.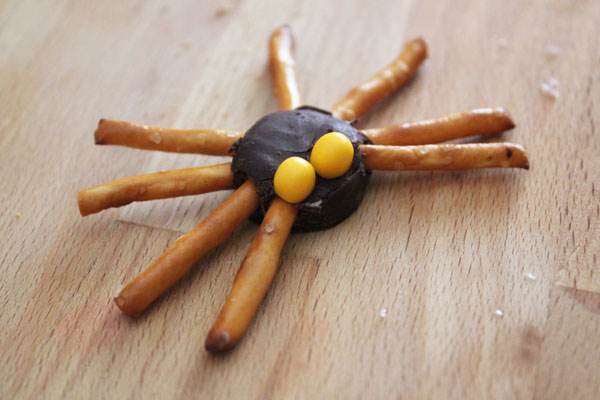 Your spider candies are done… and ready to be a sweet treat!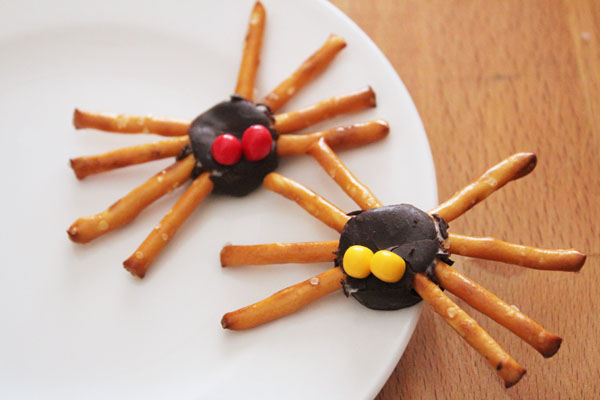 These spider snacks are the last in a series of quick and easy Halloween crafts I've been sharing this week for Craft Lightning. I'll be sharing another round-up tonight… be sure to check out all the Craft Lightning posts!