When Minwax offered to send me some of their fun stains, my first thought was, "Can I make something stained in 30 minutes?" And my second question was, "How would it look?" I thought I'd give it a shot with these stained Halloween candlesticks, and I'm happy to report that the answers are "YES" and "AWESOME" – in that order! You can make one of these candlesticks in 30 minutes or less, excluding drying time between coats. If you'd like to make more (I made several), you'll need to factor in some extra time.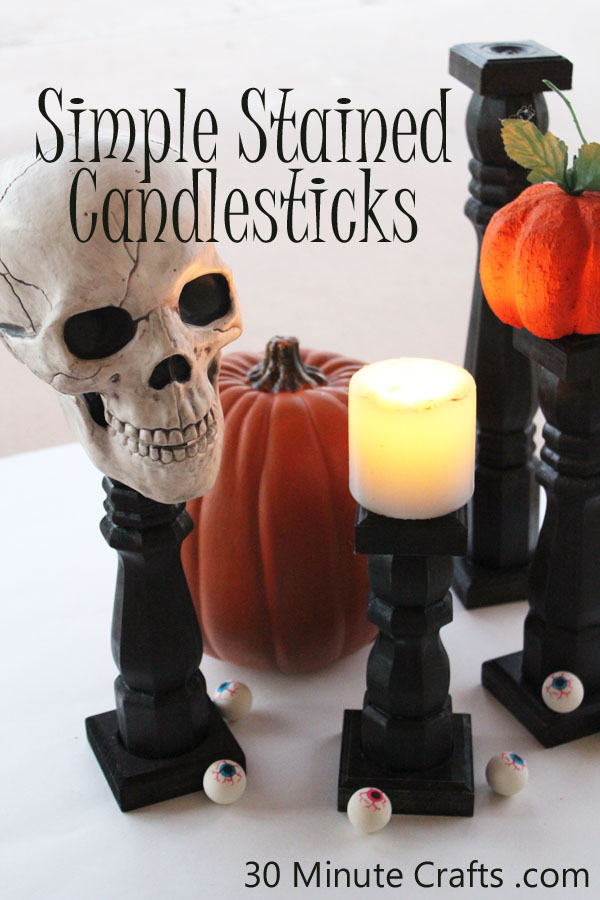 You'll be surprised to see what I made these candlesticks from, too! Watch the video to see how it is done!
I love how easy these were to make, and they're not just for holding candles! My plastic Halloween skull looks great on there – as does my styrofoam pumpkin… there are all kinds of ways you can use these sturdy candlesticks to add some height to your Halloween decor!