Looking for a fun Halloween craft? Or maybe a fun craft to go along with your favorite movie? This Creepy Hand Craft is so much fun… and great for tucking into a box of popcorn!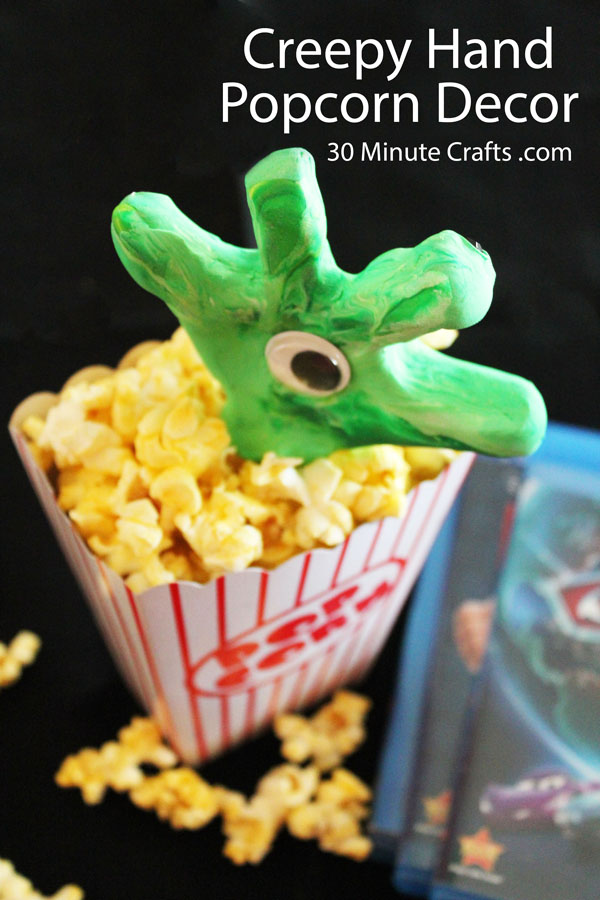 I made the hand using supplies sent to me by my friend Laura Kelly. She is awesome! She sent me the cutest box filled with all kinds of crafty goodness… including the box and the popcorn. As part of her popcorn blog hop, she asked me to make something. At first I was stumped. I had no idea! When I got to the bottom of the box, I saw the Sculpey clay, and I KNEW I wanted to make a hand!
I am a clay-scuplting novice. I wish I could make the cute creatures some people are able to… but I don't have those skills. Luckily, this hand is super easy to make! Really! And in just 30 minutes.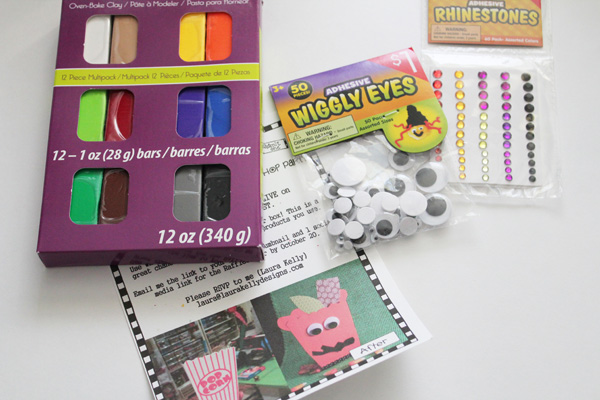 Here are the supplies I used:
Sculpey Clay
Googly Eyes (Laura knows I'm a fan)
Rhinestones
Hot Glue
Stick or Skewer (I used a Lollypop Stick)
Start by picking your clay. I used 3 colors for a creepy marbled look. I kneaded each one individually to make it pliable.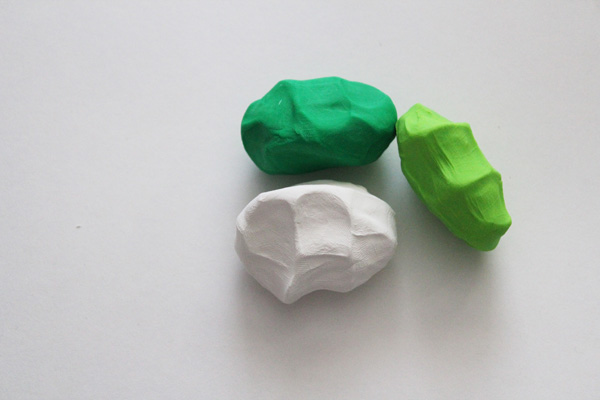 Then I mixed them all together.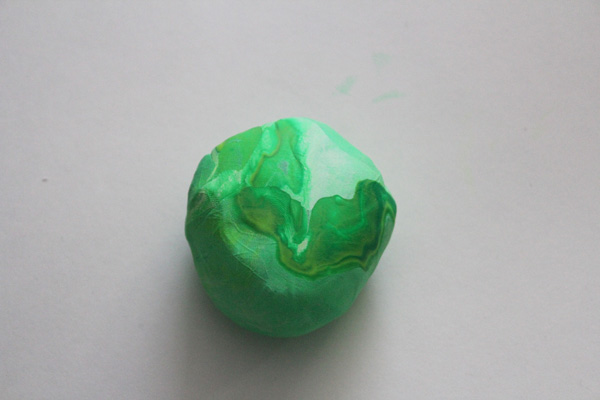 I rolled it into a ball, and then cut three slits into it – this is to split the clay to make the fingers.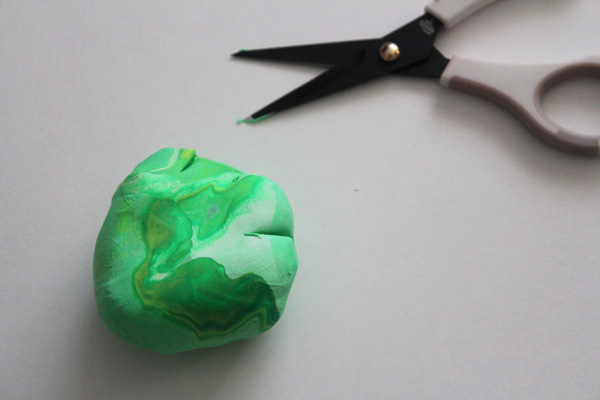 Then I pulled and tugged the pieces made by the slits to create three fingers and a thumb.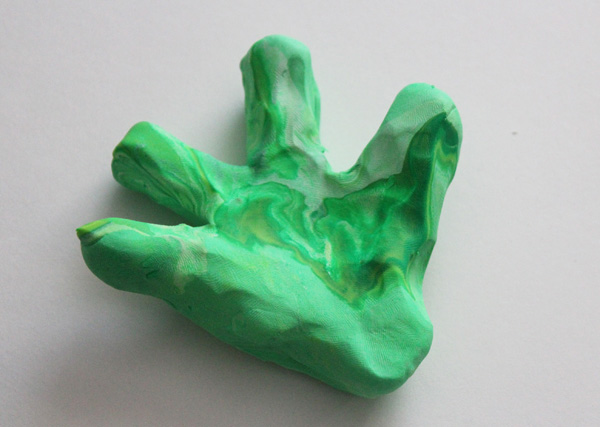 I used the back of a pencil to make indentations for the nail beds. I'm going to add rhinestones here after the hand is baked.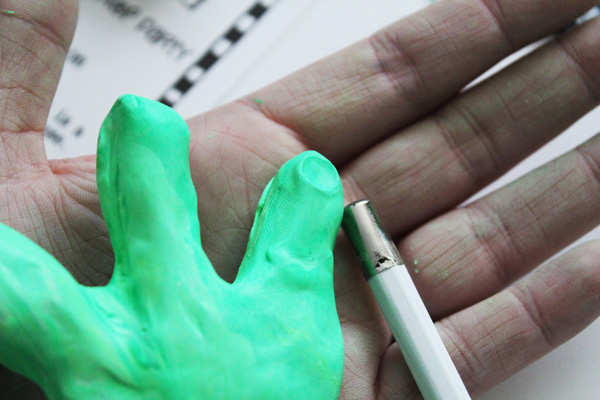 Then I inserted the stick, and wiggled it around a bit. I want there to be room for both the stick and some glue after it bakes.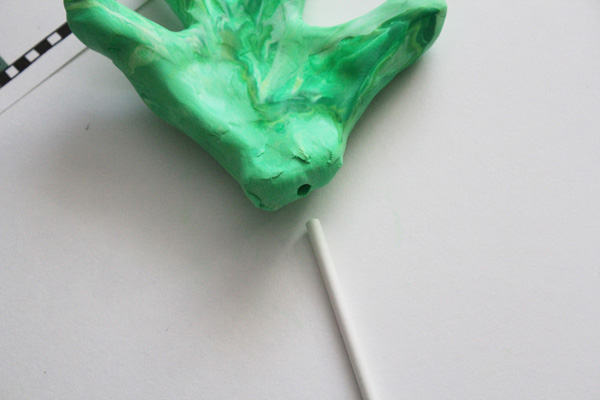 I baked it according to the package instructions, and when it had cooled, I glued in the stick, glued an eye to the center of the hand, and glued the rhinestones onto the finger nails.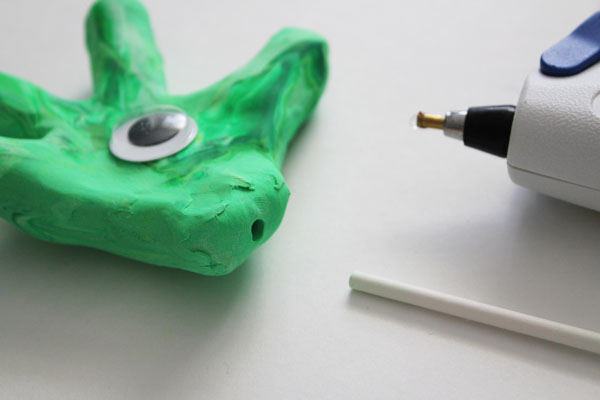 After popping my popcorn, I inserted the stick into the center of the popcorn.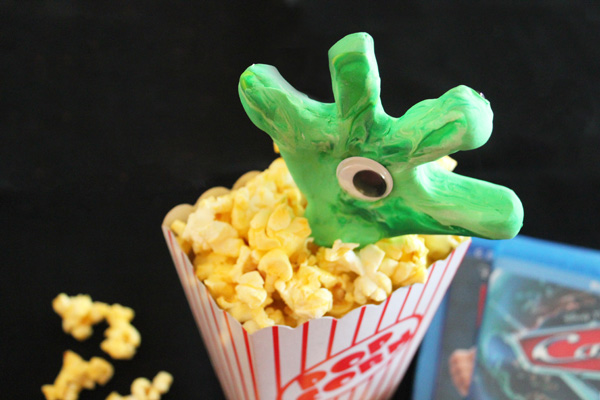 I love how the creepy fingernails turned out!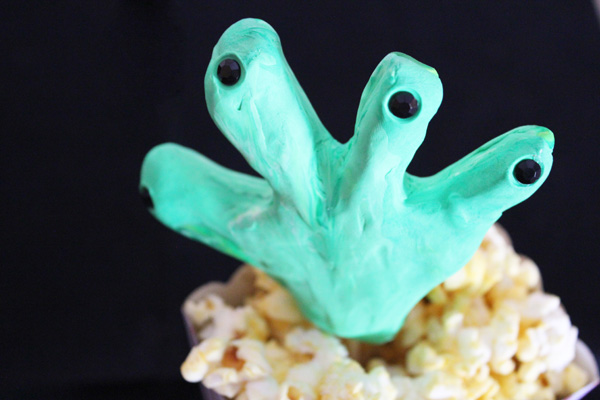 Laura is doing an awesome giveaway… for a $50 Fandango Movie gift card, a pack of popcorn boxes from World Market and $45 of I Love to Create craft supplies to decorate with. Be sure to enter!
And check out all these awesome popcorn box ideas!