My son is a die-hard Lego fan. So of course he wanted to celebrate his 6th birthday with Lego. Both at school and at home. So I decided to come up with some fun Lego Cupcake Toppers – both for bringing to school and for our party at home.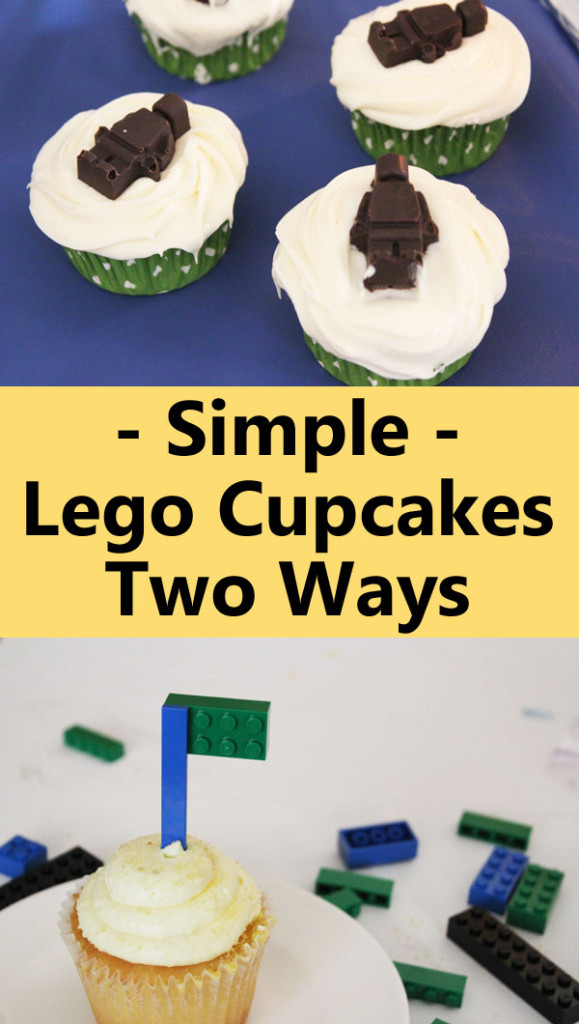 Since my son's birthday is at the very beginning of the school year, I wanted to do something extra fun. We have a Lego Store in town, so I stood in front of their pick-a-brick section for about 20 minutes, trying to figure out how to engineer a Lego flag cupcake topper from different parts. Originally, my idea was much more complicated – an antenna piece, with another clip-on piece… but the selection on the pick-a-brick wall the day I was at the store wasn't cooperating. Until I realized that my plan was overly complex. Just two bricks, that was all I needed to make a simple flag to use as a Lego cupcake topper!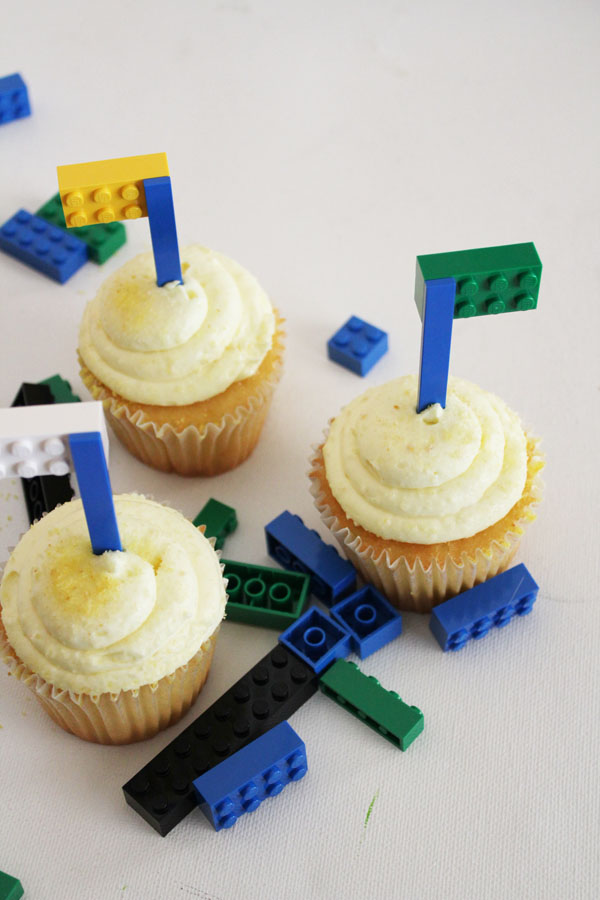 When I went to the school to bring the cupcakes, I had the flags pre-made, but did not insert them in the cupcakes. Not all parents are fans of toys and food together (I'm usually not), and I couldn't be sure of how sanitary the bricks were (they had been taken from the pick-a-brick section… no telling how many hands have rifled through those bins), so we passed out the Lego flags and cupcakes separately. If you have time to clean the Lego bricks, you can decide if putting the Legos in the cupcakes is a better option for you.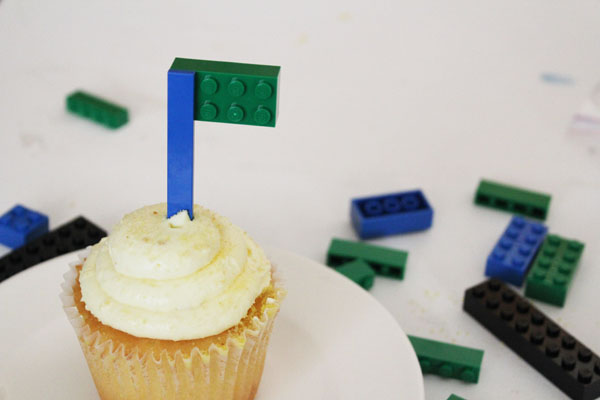 The Chocolate Minifigures were nearly as easy to make!
Using a bag of chocolate melts (the wafers found in the baking section of the craft store), I filled the Lego Minifigure ice cube tray (you can buy these at the Lego store or online).
I overfilled these, but if you can *just* fill the cavities, it works much better, and you get cleaner margins.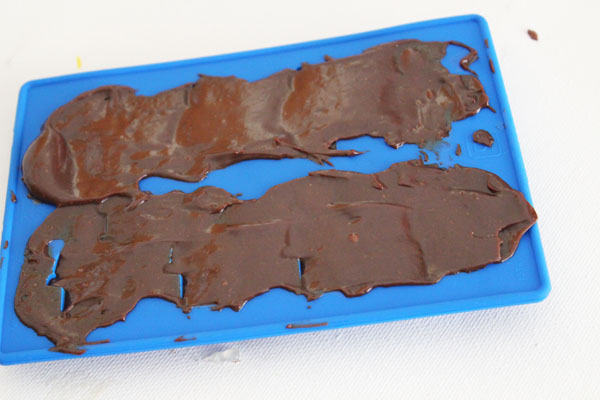 Once the chocolate has cooled and hardened, you can pop out the Chocolate minifigures.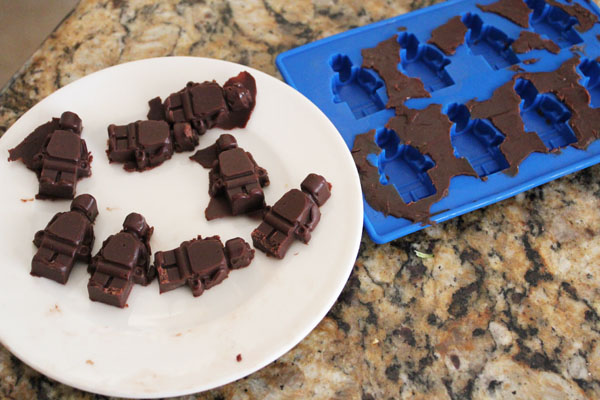 Frost your cupcakes (or use store-bought), and top with the chocolate Lego guys!