I am so super excited to share these Lego inspired gift bags and gift boxes with you today! My son had a Leg0-themed birthday party last month, and I couldn't contain my excitement at how well these turned out! I shared a sneak peek photo over on Instagram as I was making them, and now I get to share with you how YOU can make these awesome bags and boxes!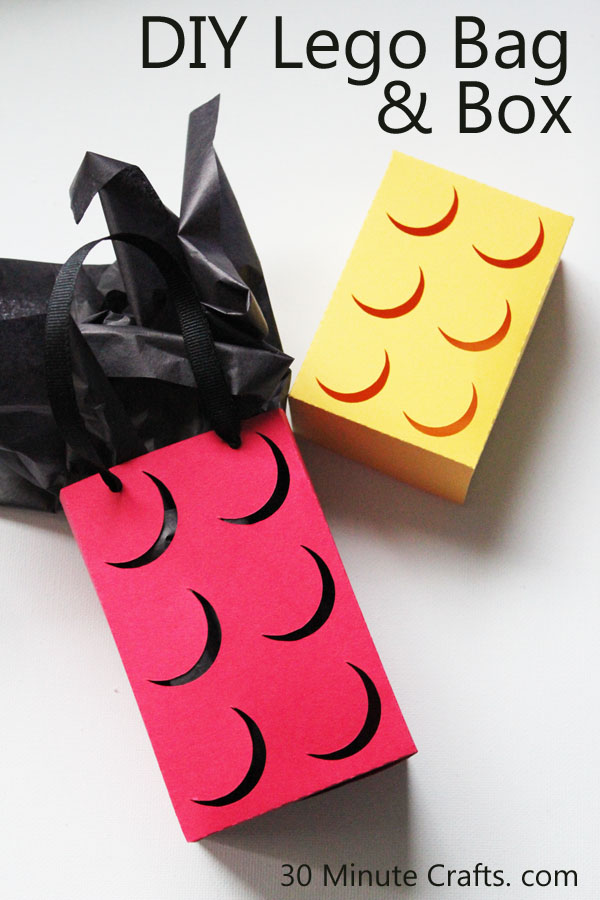 Most of the DIY Lego Gift Bags that I saw online involved cutting and taping circles to existing bags. Which is fine. But I knew there had to be a better way. Making a Lego gift bag and Lego gift box that was one piece and easy to put together was important to me. Though I wasn't planning a big party, to try to line up half a dozen circles evenly on each gift bag was not something I cared to do.
These bags were cut on my Silhouette machine. I had a deep love affair with my Silhouette while putting together this party – it did much of the work… all I had to do was design the files, and glue the bags and boxes together! If you want gift bags for your Lego themed party, all you have to do is glue them together… because I'm giving away the Silhouette files to make these awesome bags and boxes! That is right… just giving it away! Here you go:
Silhouette file for Lego inspired gift bag
Silhouette file for Lego inspired gift box
And here are some more detailed directions on how I put them together…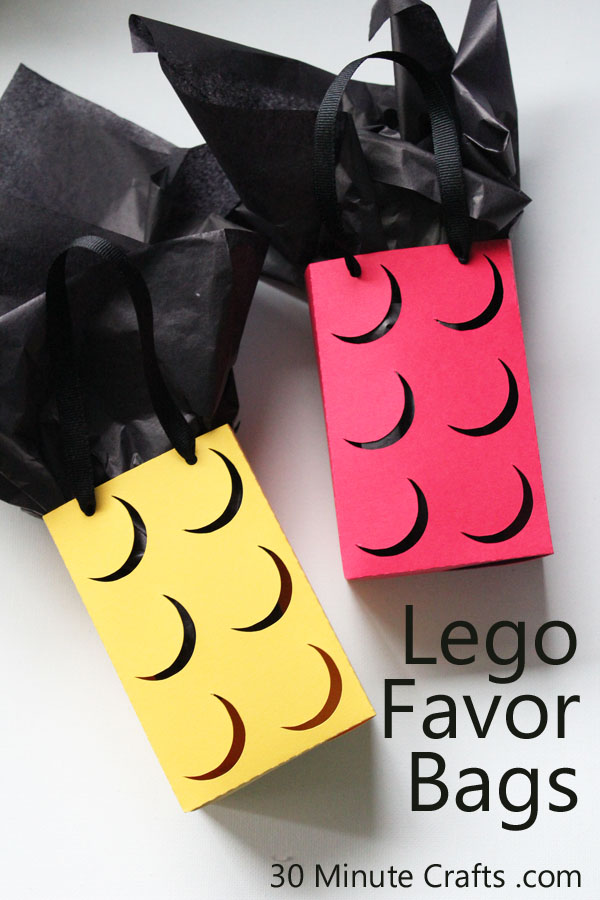 Both the gift bags and gift boxes are made from regular scrapbooking paper. Which is basically a good-quality construction paper. Each is designed to fit on a 12112 sheet of paper. Of course you can scale down the cut file to fit on a smaller paper, but your bag or box will also be a lot smaller.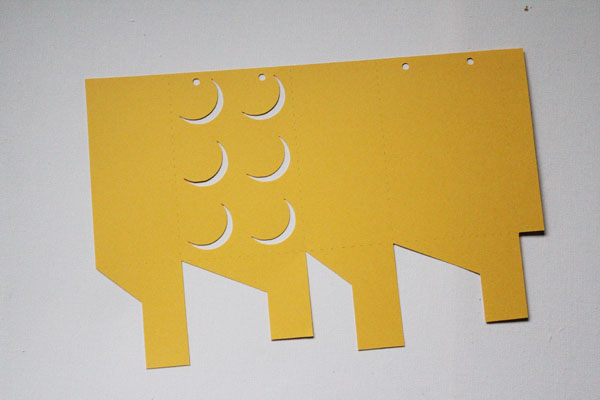 Once the bag was cut, I folded on the score lines – these are dashed cut lines that make it super easy to fold straight lines.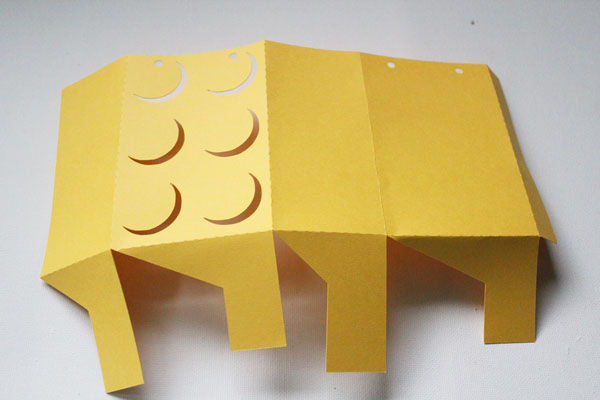 I folded in the bottom, making sure that each bottom flap tucked into the previous flap.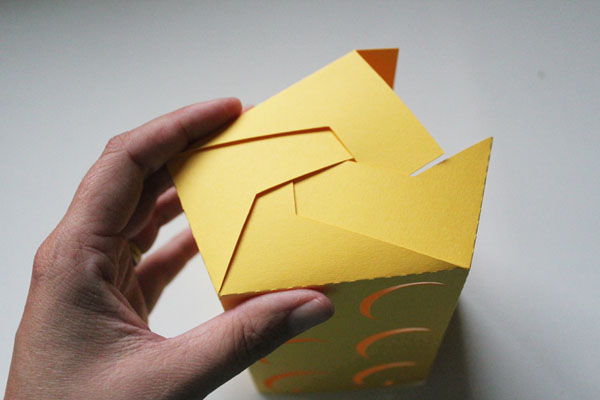 Then used hot glue to secure the side flap. You could use tape or some other kind of glue… up to you. Though you have to be careful not to burn yourself with the hot glue, it dries fast, and was nice and strong.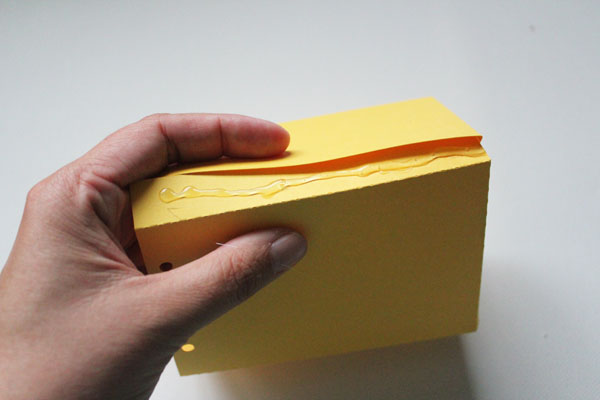 For the handles, I used plain grosgrain ribbon. Just cut 2 pieces the same length (6 to 8 inches is fine).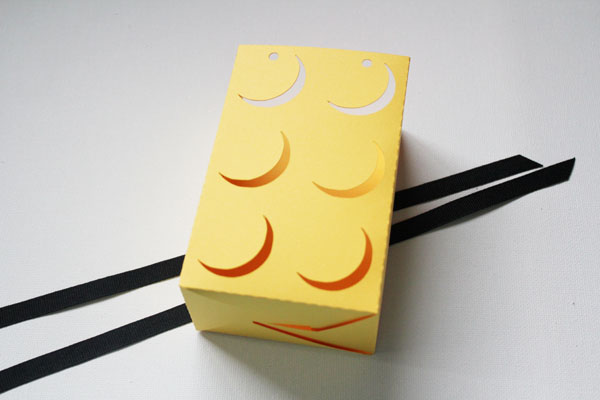 Insert into the hole from the outside to the inside, then tie a knot.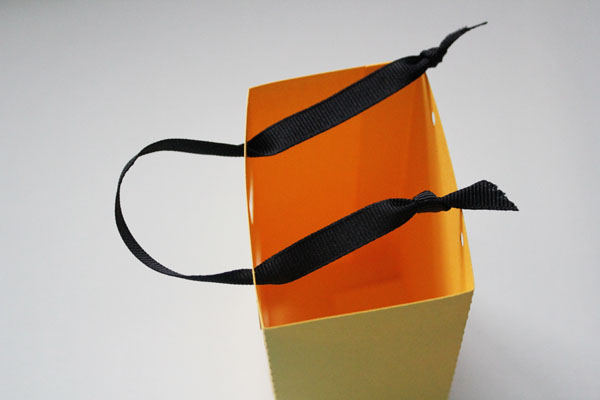 Repeat with the other handle.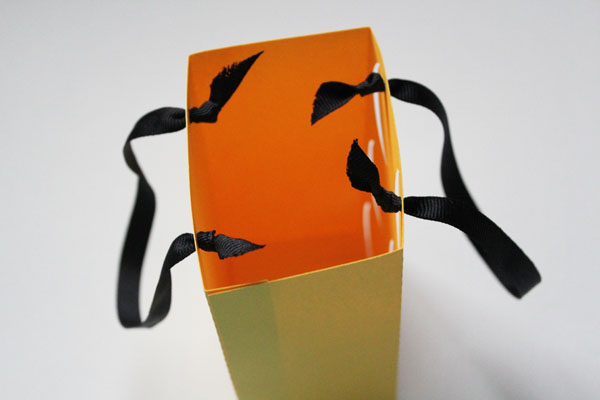 I used 1/2 sheet of tissue paper in each favor bag, and into the tissue paper, I tucked a Mixel. They're small bagged sets of Legos, and run about $5.00 each. I thought it was a much better party favor than some random candy, a pencil, and a bouncy ball. Plus, any extra party favors I could keep as treats for my boys. It worked for me, but you can put whatever you want in your favor bags – or use them as gift bags.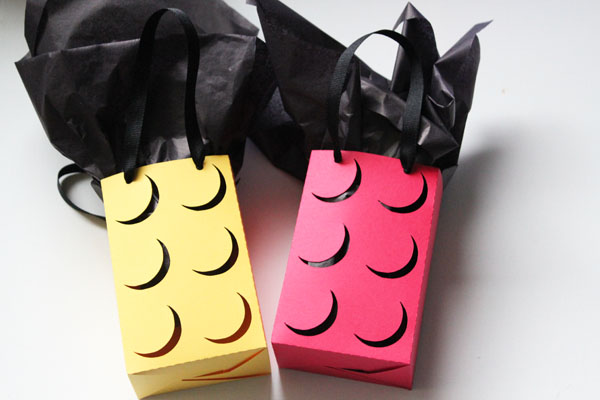 The box was very fun to put together! I designed the box to hold the items for one of our party games, but you could use it as a gift box or favor box.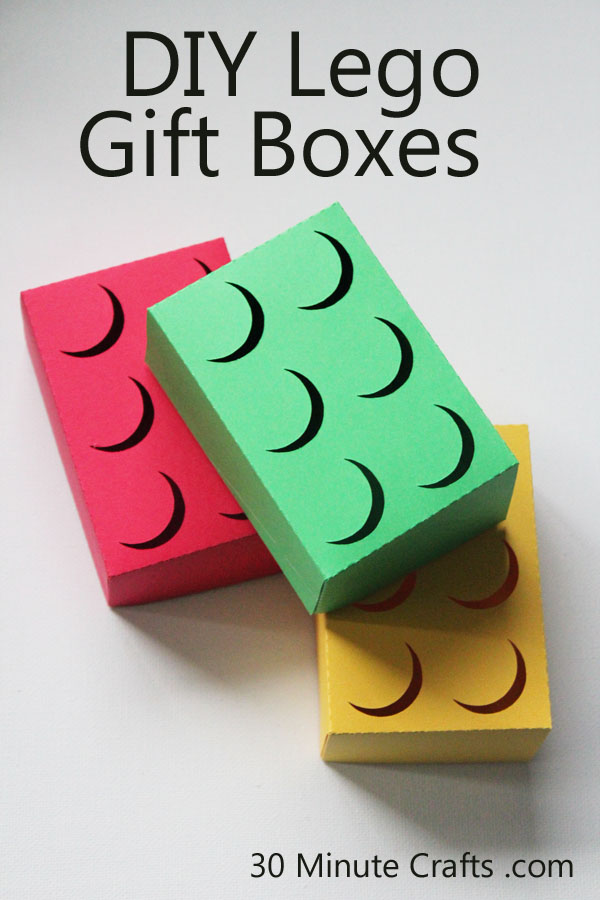 Just like the gift bag, the box is cut from scrapbook paper, using the cut file I shared above.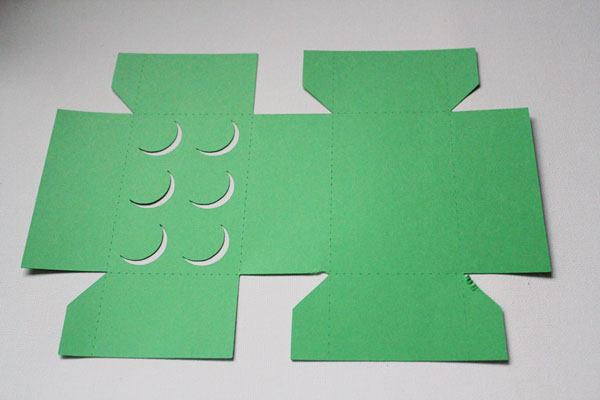 Fold on all the score lines.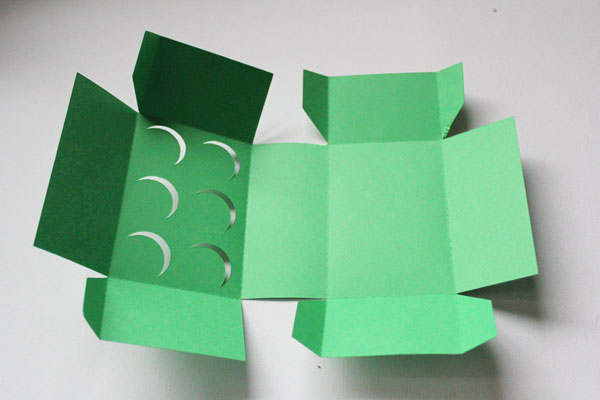 Then glue down the flaps. I used hot glue again, but you can use what you like.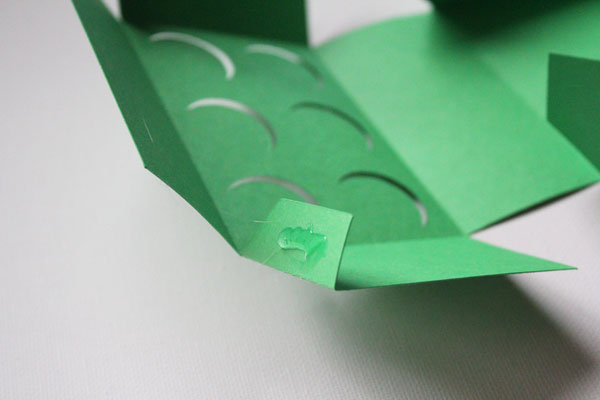 I designed the top of the box so that it is just slightly larger than the bottom of the box. This makes it easier to close.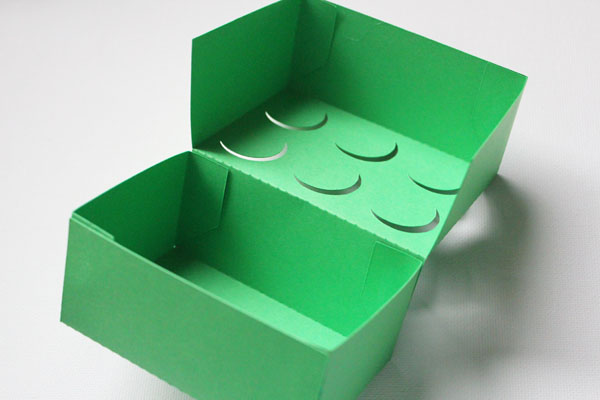 Super simple!
If you don't like that there are slits in the bag or box, you can always glue a piece of black scrapbook paper to the inside, to cover the holes. That will keep the illusion of the 3D bricks, without being able to peek inside.
Designing these Lego inspired gift boxes and Lego inspired favor bags was so much fun, and they really added to the overall theme of the party! If you use these files, I'd love to hear about it – please let me know in the comments below!