I like having activities and games at birthday parties. For my son's recent Lego-themed party, I was coming up with fun and inexpensive party games, and I came up with this Lego party craft – a Lego mask! This Lego Mask could also be a great Halloween costume – cut out a mask, and your child can be their favorite Lego character!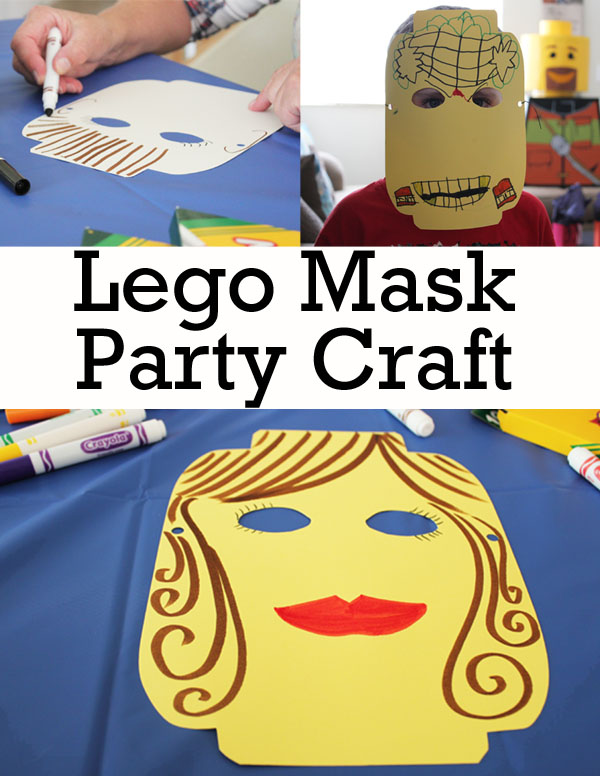 The kids loved making their Lego masks, and running around the party wearing their creations! And they were super inexpensive! Here are all the supplies you need, I've added some affiliate links to help you out:
12×12 Yellow Scrapbook Paper

(yellow is traditional, but I cut some white too)
Silhouette machine
Lego Mask Silhouette file (get it here)
Markers
String or ribbon
Just cut the masks out of paper using the Silhouette machine.  Give each child a mask and markers, and let them create their own designs! If you want, you can supply Lego heads for the children to look at examples, or you can let them use their own imagination.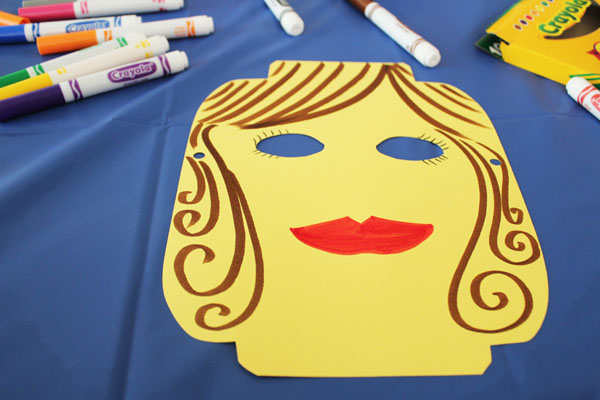 Have extra Lego masks available if they make a mistake. Once they are done, tie a string or ribbon to each hole, and help them tie on their mask.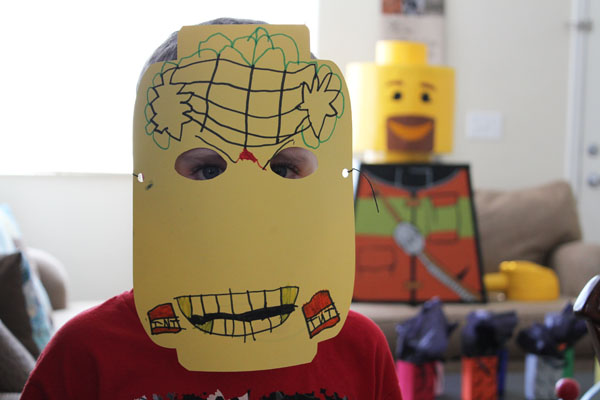 This simple mask would be the great start to a Lego Halloween costume as well… simple and inexpensive!