This week, I'm creating crafts using the Free Halloween Printables from Jen Goode. She has several different collections, and I love all of them! Today I'm using the adorable printable candy corns to create these great candy corn earrings!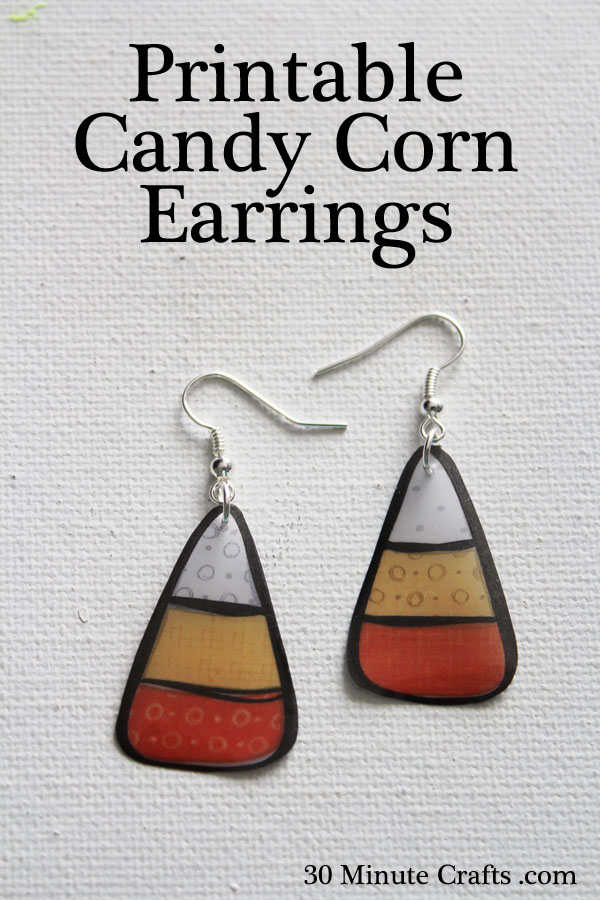 These earrings are super easy to make! To make your own printable candy corn earrings, you need:
Halloween Printable
Ice Resin kit
Doming trays (perler bead trays work well too)
Small jewelry drill
Jump rings
Earring wires
Cut out the candy corns from the printable.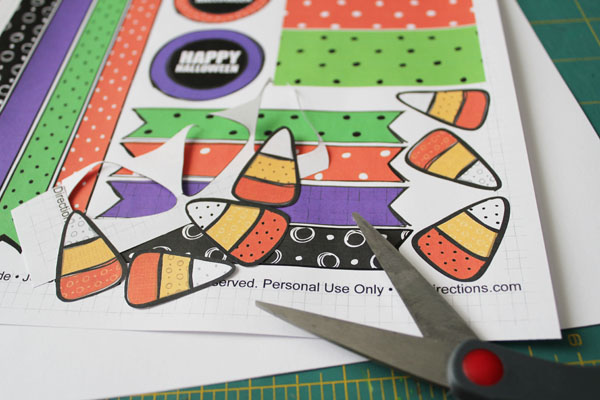 Mix the resin, allow to sit a little for it to set, then pour on the paper. Allow the resin to reach the edges, but not overflow. Allow to sit overnight.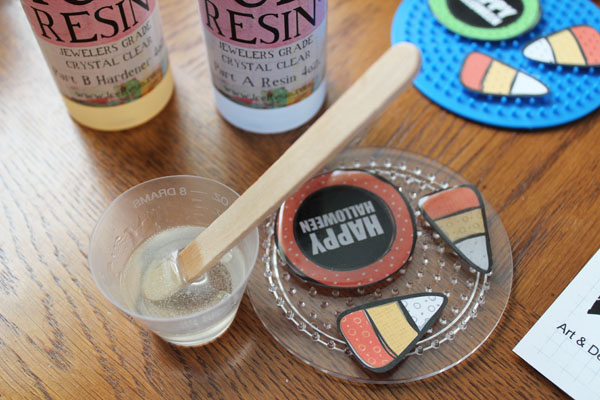 Use the drill to drill a hole at the top of each candy corn.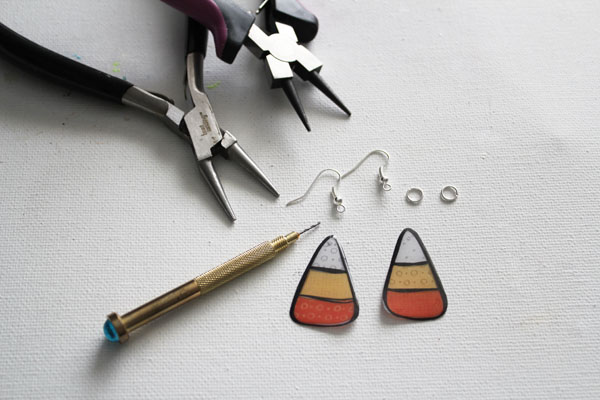 Use the jump rings to attach the earring wires.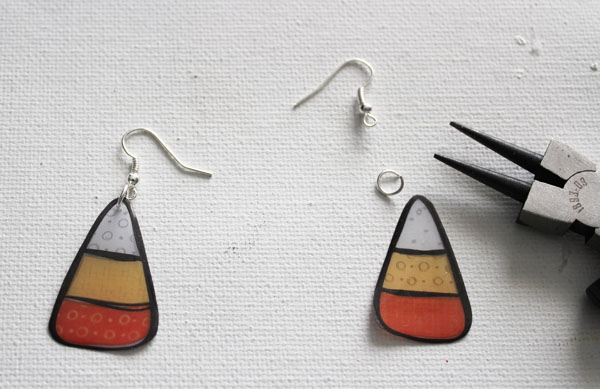 Earrings done! Super simple, right?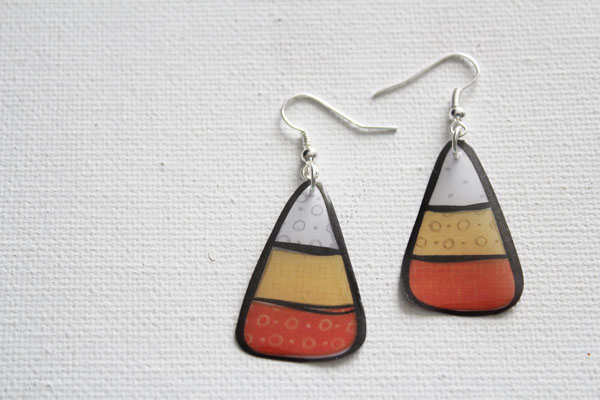 Some of my blogging friends also created projects with Jen Goode's Free Halloween Printables:
Like this super cute banner that Carla Schauer made, perfect for dressing up a potluck treat.
And this candy corn container from Poofy Cheeks blog – making this both a sweet and cute treat!