Between Shark Week and Halloween, I can think of all kinds of reasons to wear this Shark Fin Costume Headband. It makes an easy shark Halloween costume, because it is so fast to make. Just pair it with a grey shirt and pants. Even better – add some fake blood to your clothes! I didn't make this shark fin for Halloween, I made it for my son's school carnival. The first graders were doing a fishing booth, and we thought it would be fun if a shark came out of the booth every so often to "attack" the kids in line. With candy. Which is way better than a real shark attack, in my opinion… and though I've never been near enough to an actual shark to be attacked by one, recent B-movies confirm my suspicions.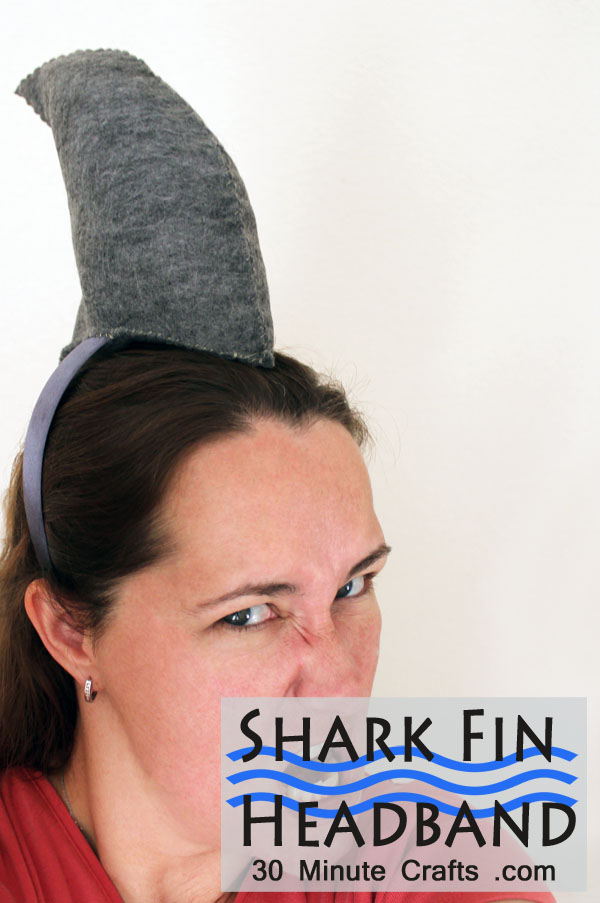 For this headband, all you need is:
Grey felt (one large sheet or two small ones)
Grey headband (found mine in the wedding aisle at the craft store)
Poly-Fil stuffing
Needle and grey thread
Shark Fin template and base template
Cut two fin pieces and one base piece from the felt. Match up the two fin pieces, and whipstitch around the two long sides. Match the bottom piece, and starting in the middle of one side, whipstitch towards the back, then around the other side towards the front. Tuck the headband in.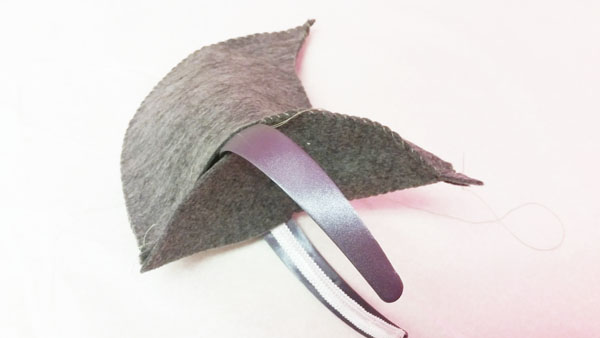 Stitch the headband in, on the top and the bottom.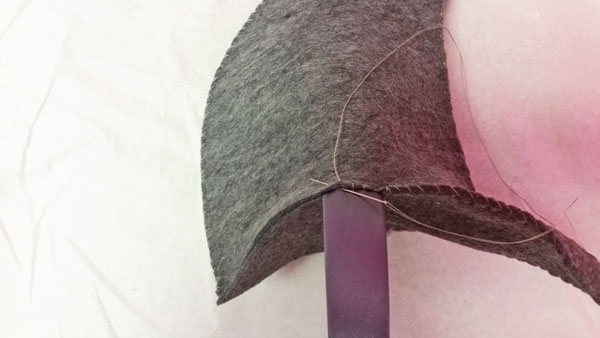 Stuff the fin with Poly-fil. Do not over stuff! The stuffing will help it keep its shape and stand up.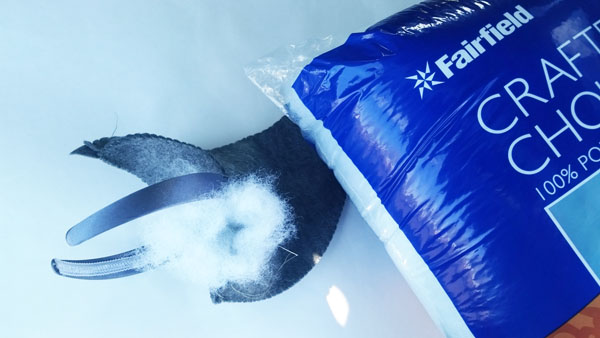 Whipstitch the hole closed, and you're all done!