Before I had kids, I did a lot of scrapbooking. I have scrapbooks from High School. I have scrapbooks from when my husband and I were dating. I even have a wedding scrapbook and a separate Honeymoon scrapbook. I have a scrapbook of the first 6 months of my oldest child's life. And that's where the scrapbooking ended. But that hasn't stopped my desire to collect the various bits and pieces of our lives – all the ticket stubs, matchbooks, napkins… all the little things that are great for sticking in scrapbooks, but so hard to keep track of when you're not actively scrapbooking. So, I came up with this simple glass block as a place to store all the annual bits and pieces. Maybe until they get scrapbooked… but most likely, this will become their permanent home.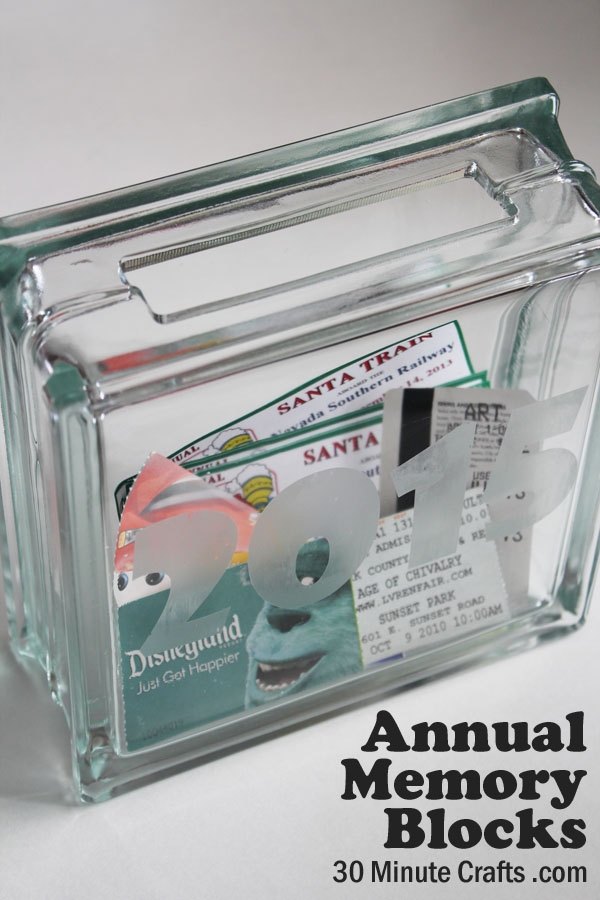 You'll need:
Glass Block (I picked this one up at the craft store)
Paper towels
Rubbing Alcohol
Glass Etching Kit
Vinyl Number Template (cut it out with the Silhouette using this file – I have 205, 2016, 2017, 2018, and 2019 if you want to plan ahead)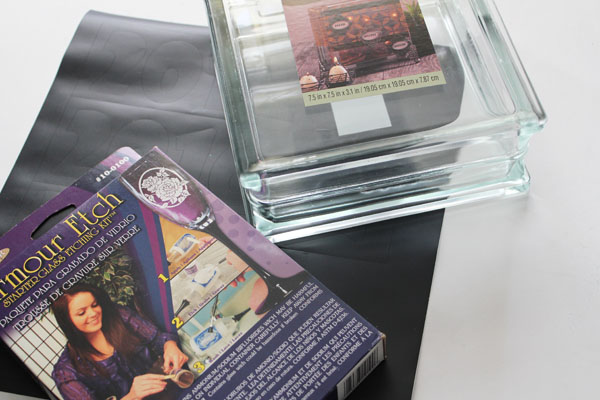 Start by peeling the labels off the block, and cleaning it with rubbing alcohol.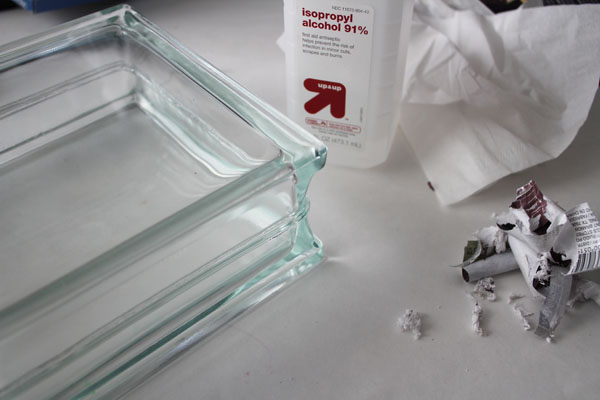 Attach the vinyl stencil.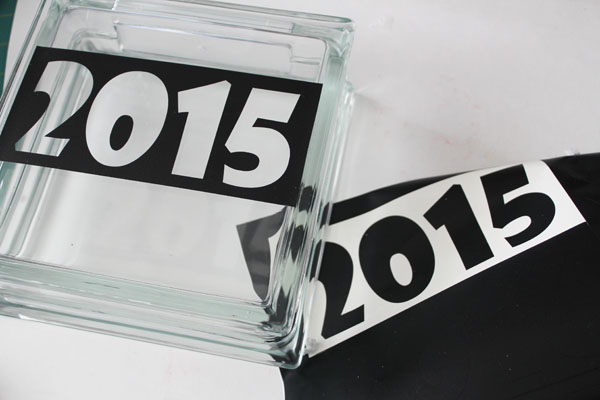 Cover with etching cream, and allow to sit per the package directions – it takes only a minute or two! So fast!
Rinse off the etching cream, then peel off the stencil.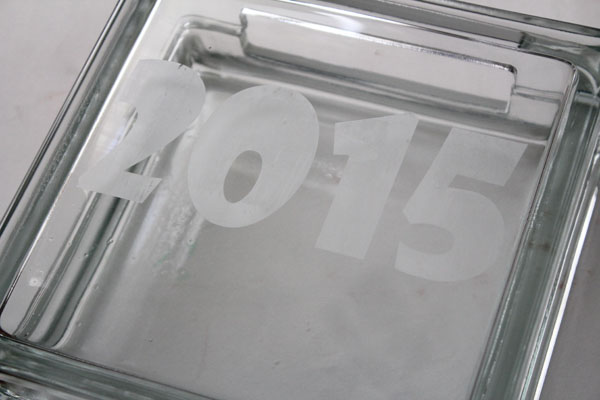 Start dropping in your stubs and bits of life… keeping them on display without having to scrapbook. Yet, anyway…