Looking for a gift to give a stylish friend or family this year? Make these DIY Feather Earrings – they're super simple to make, only require a few basic supplies, and cheap enough to make that you can easily make yourself a pair, too!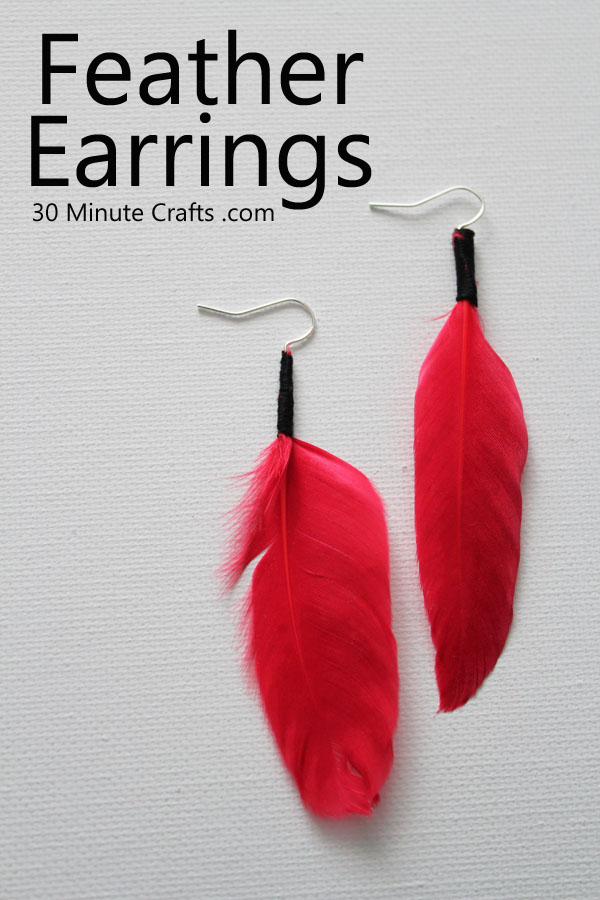 Gather your supplies:
Feathers
Earring Hooks
Jewelry Pliers
Embroidery Floss
Glue (optional)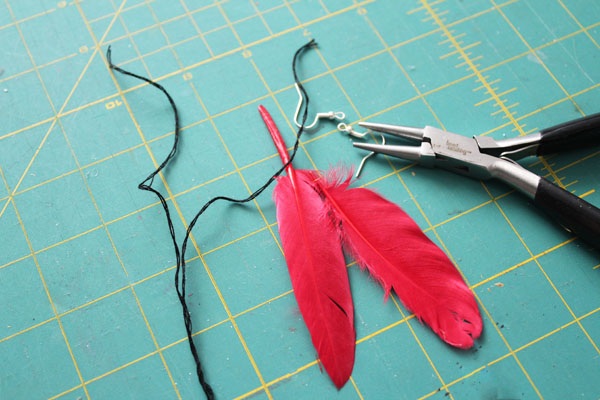 Pick out feathers that are similar.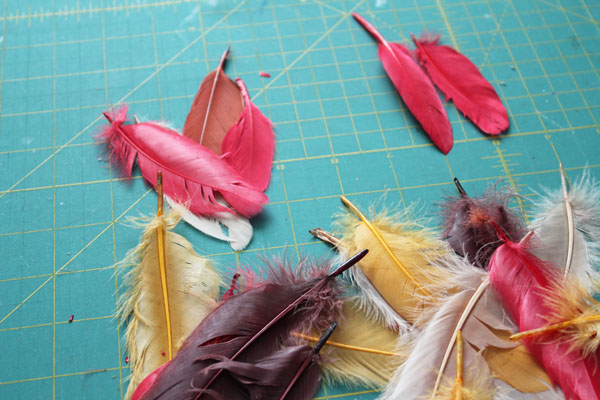 Open up the bottom of the earring hooks. You can toss the spring and bead bits. Or keep them for another craft at some point, up to you.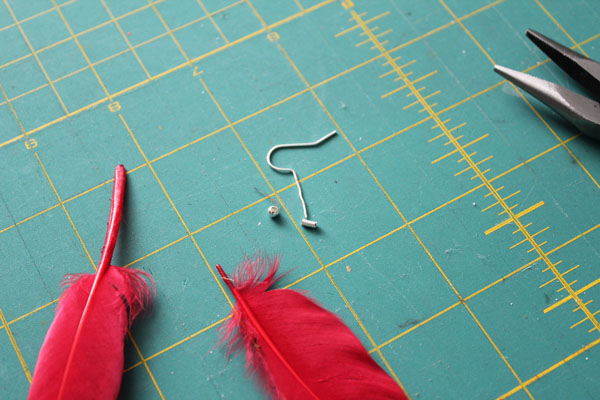 Cut a piece of embroidery floss about 12″ long. make a loop.  Line up the loop, the earring hook, and the feather.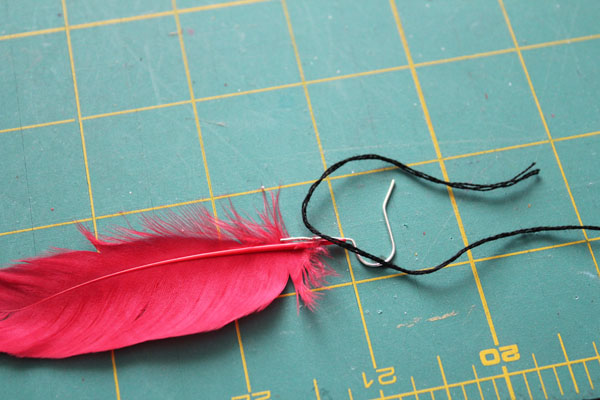 Making sure to leave the short end of the thread at the top, and sart wrapping the floss around the earring hook and feather, towards the loop at the bottom.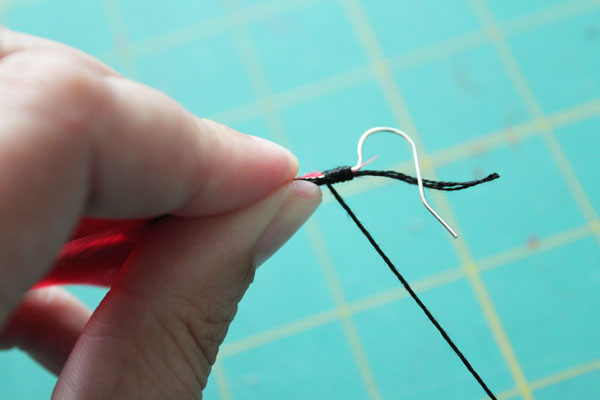 When you get to the bottom, tuck in the end of the floss.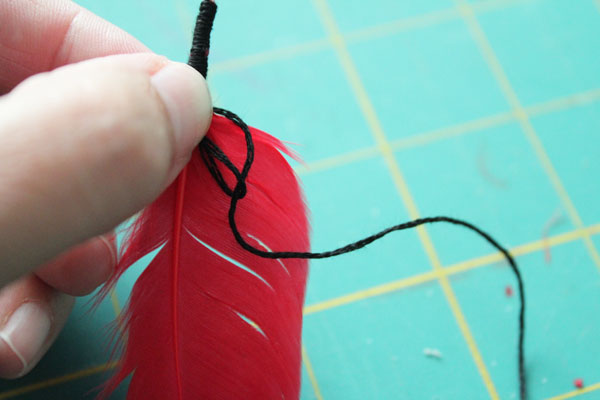 Pull on the tail you left at the top to tuck the loop under the wrapped section. Then trim off the threads. You can add a dot of glue at the top and bottom if you want to be extra-sure that everything is secure.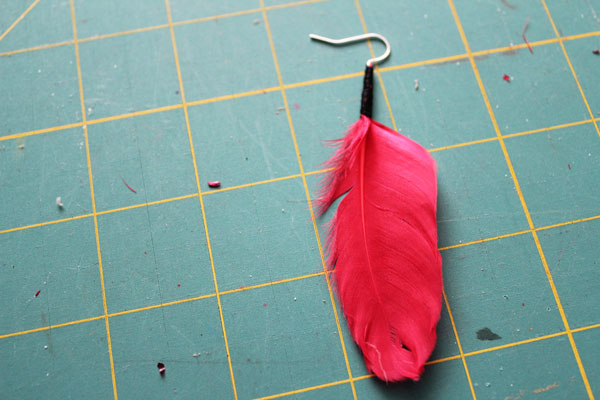 Repeat these steps for the second earring.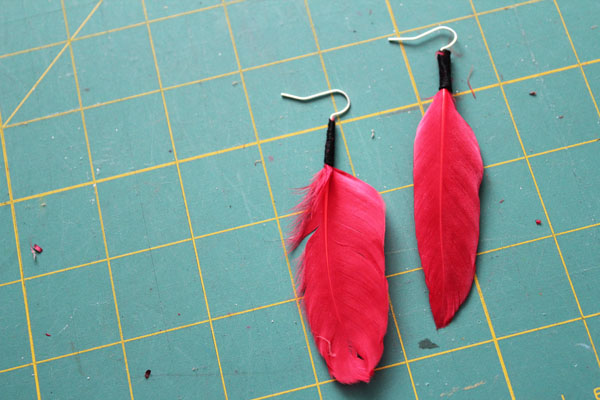 Then your earrings are all done!