Sometimes I walk through a store and see something that simply MUST become earrings. Which was the case with these little snowman tags. They were so quick and easy to make – with just a few twists, you have a fun new pair of earrings!
This is part of the Craft Lightning Holiday series – all week long I'm sharing holiday crafts that can be made in 15 minutes or less (or in the case of these snowman earrings, WAY less). And each evening, Angie from The Country Chic Cottage and I will be rounding up similarly fast and simple holiday crafts.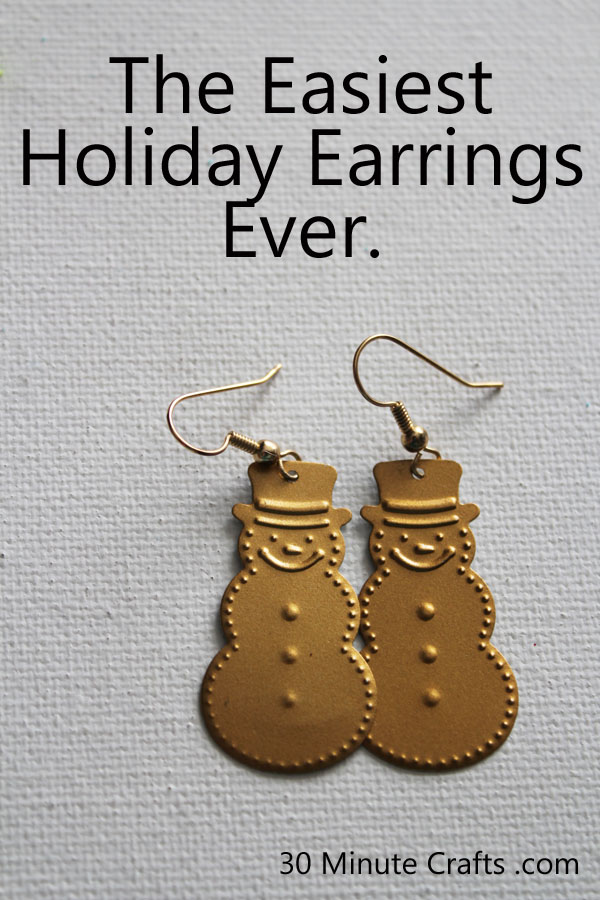 To make these earrings, you'll need:
Snowman tags (I found these in the holiday section at Michael's)
Earring Wires
Jewelry Pliers
Yup, that's it.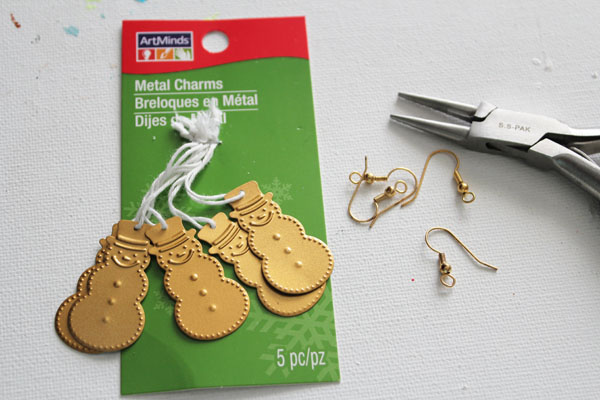 Disconnect the tags from their strings, and open up the loop at the bottom of an earring wire.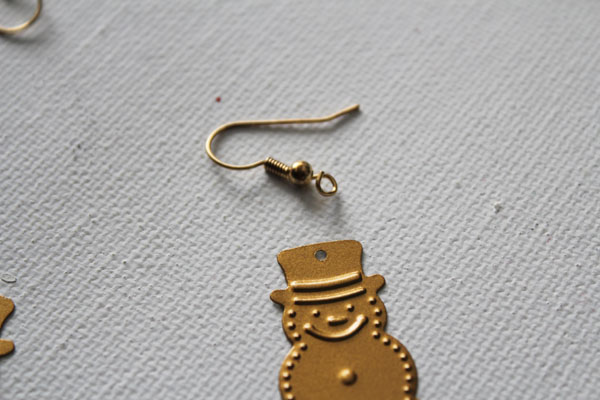 Loop the tag onto the hoop, and close it.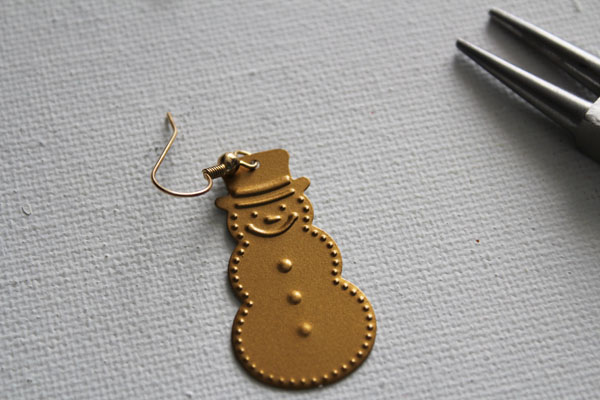 And that is it. Seriously. That easy!
You can whip up a bunch in only a few minutes!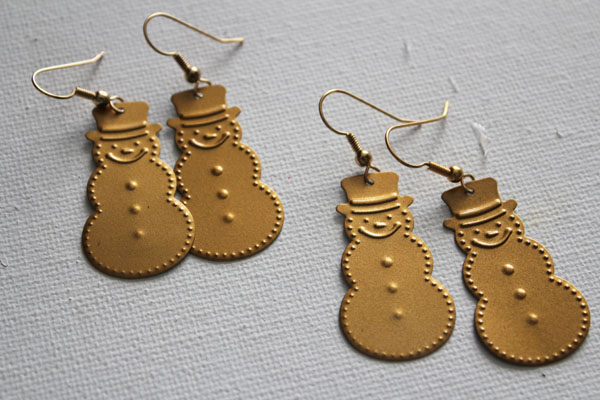 Be sure to come back this evening for more fun and fast holiday crafts!