These holiday earrings are cute as a button… because they're made of buttons! Make these button earrings with your favorite buttons, and some simple supplies. Button earrings make great gifts for all your button-loving friends, too!
This project is my final Craft Lightning project for the year – all week long, Angie from The Country Chic Cottage and I have each been sharing a fun and fast holiday craft every day this week, with some help from our crafty blogging friends. If you've missed any of them, be sure to catch up with the Day 1 Roundup, Day 2 Roundup, Day 3 Roundup, and Day 4 Roundup.
Let's get started making these button earrings, shall we?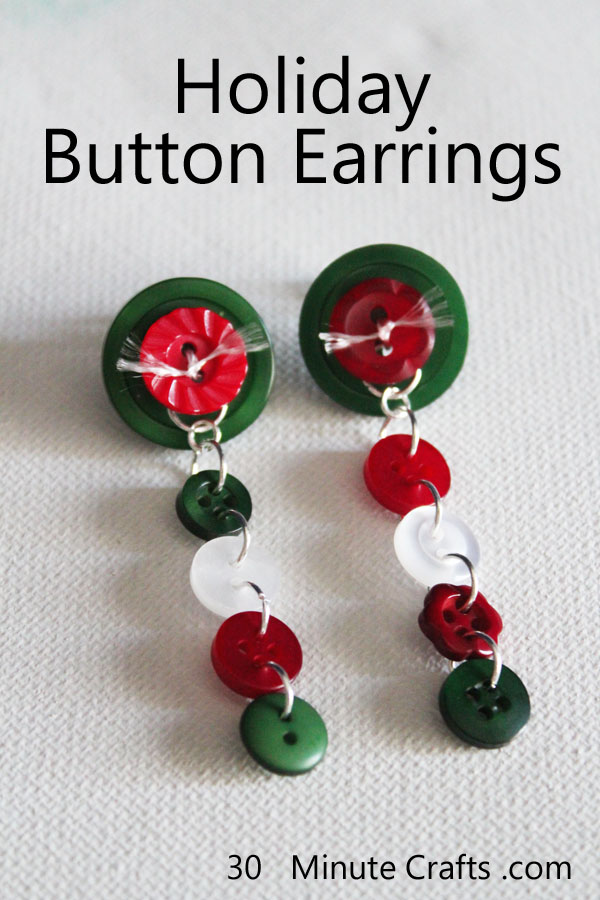 To make your own button earrings you'll need:
Assorted buttons
Earring backs
Thread or string
Jump rings – make sure they fit through the holes of the buttons, and are large enough to go around the edge of the button
Jewelry Pliers
Krazy Glue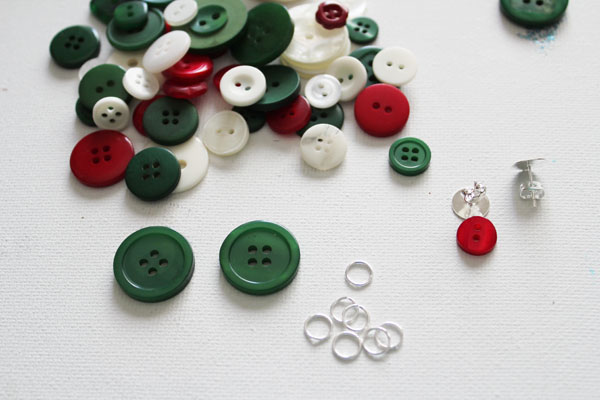 Start by making the base. You need a large button, a smaller button, your thread, and a series of jump rings.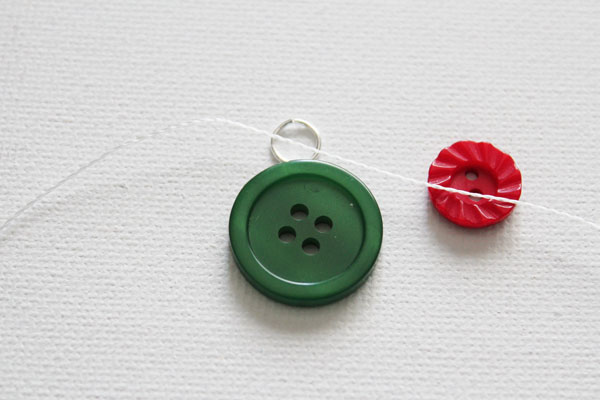 Stack the large and small button, with the large jump ring between. Tie in place with the thread. Add a smaller jump ring below, using a tiny jump ring.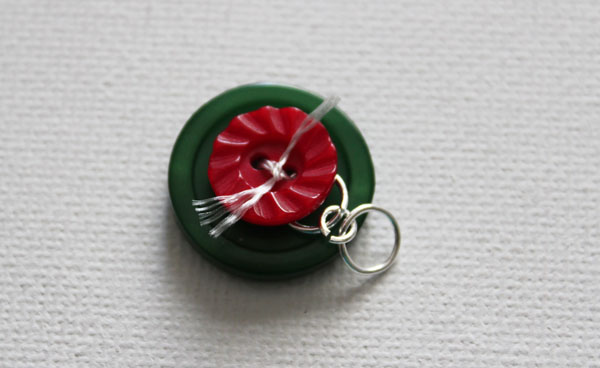 Use jump rings to connect a series of small buttons into a row.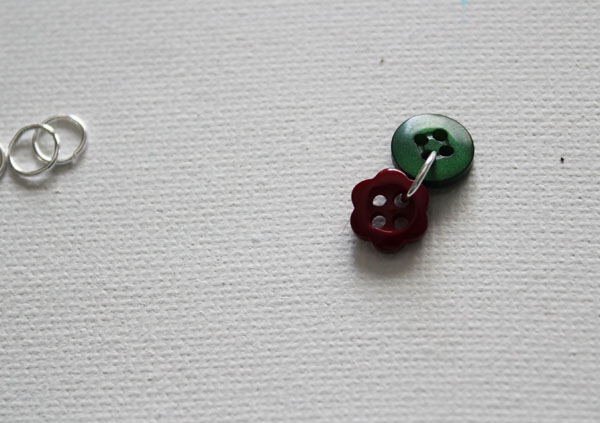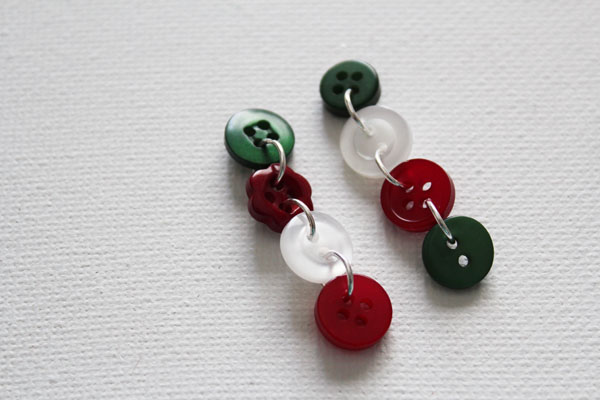 Attach the row to the base, using the jump ring on the base.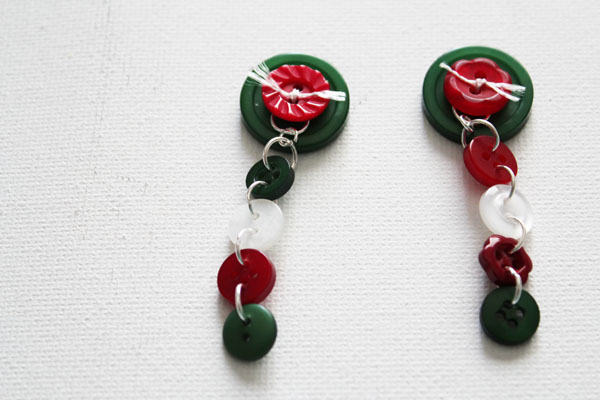 Using Krazy glue, attach the earring backs.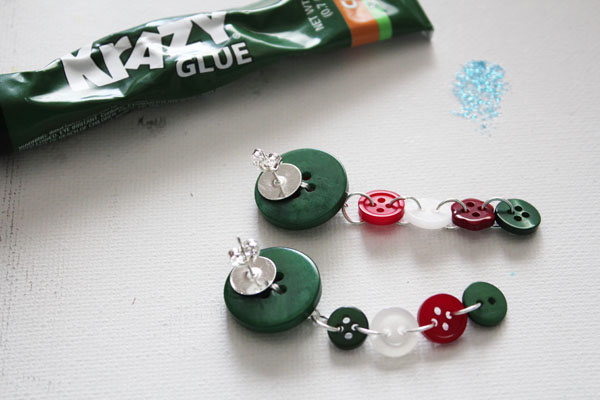 Your earrings are complete!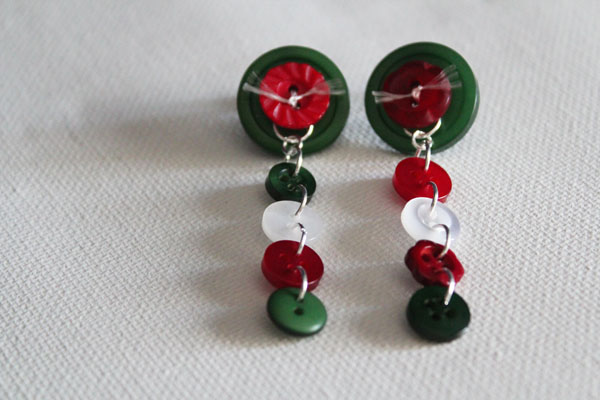 You'll be sure to get lots of compliments on these cute button earrings – great for wearing to a holiday party, craft fair, or any winter event!
Come back this