Looking for a fun and easy way to wrap a simple gift this holiday? This little Christmas Tree box is so easy to make, and a fun craft to make with the kids!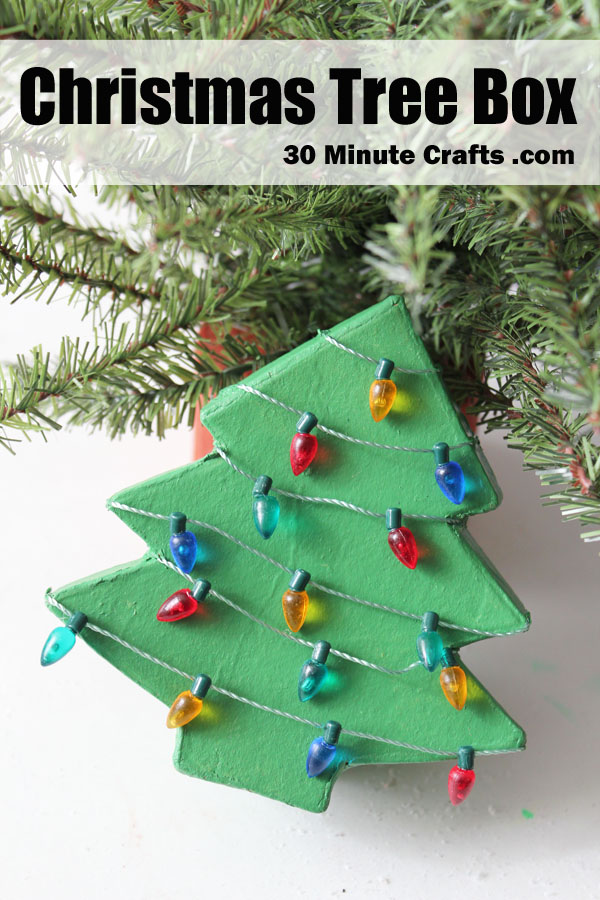 You'll need a Christmas=tree shaped box, green paint, paintbrush, hot glue, and a mini light string. These are not LED lights – they don't light up at all, they just look like Christmas lights.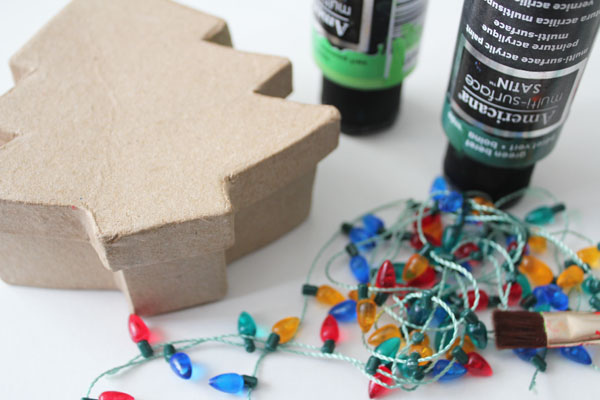 Start by painting the box pieces. Paint them separately, so you don't accidentally seal the box shut with paint. Make sure to get all the sides and edges. Allow to dry.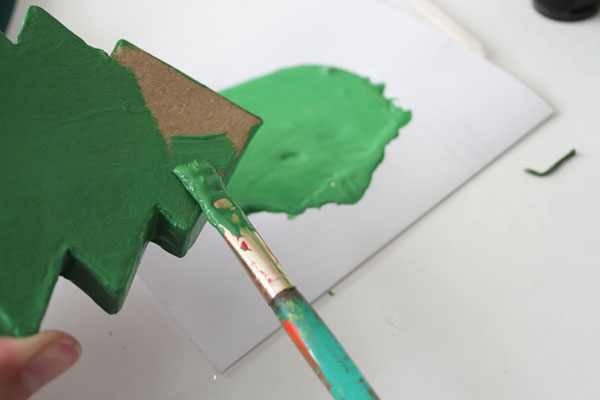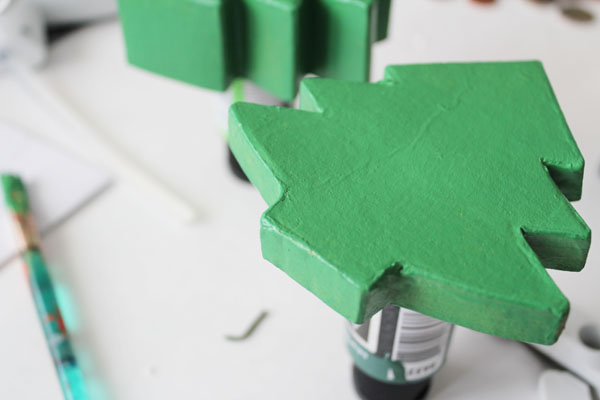 Cut the mini light string into sections, and hot glue in place across the lid.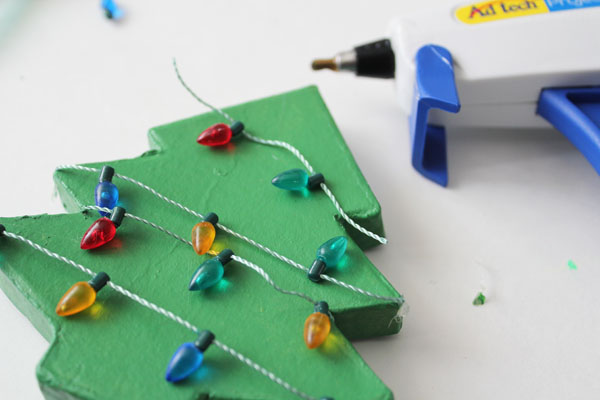 That's it! Super simple!