This Christmas Tree Lights necklace doesn't light up – but it is a whole lot of fun! One of the most popular pieces of holiday jewelry I've made this year, you can whip one up in about 10 minutes, and you get to say that you made it yourself!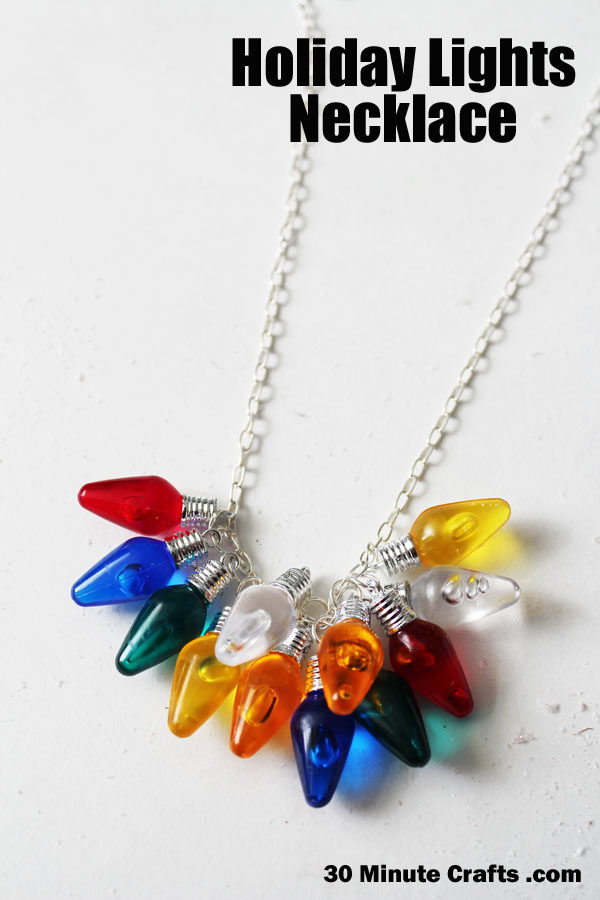 To make the necklace, you'll need these light charms (I bought them at Michael's) – they don't actually light up, but they are still super cute! You'll also need necklace chain, jump rings, jewelry pliers, and a clasp for your chain.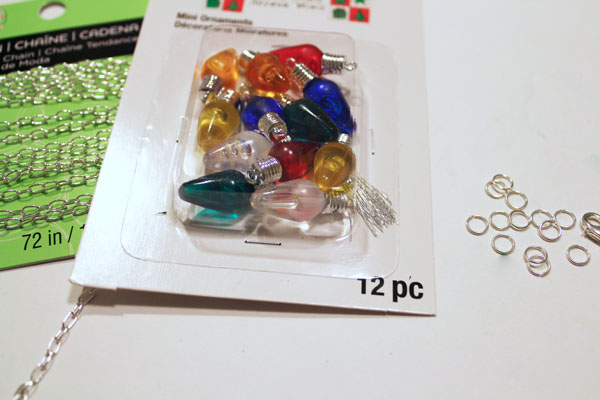 Cut your desired length of chain, then add the clasp. If you've never made jewelry before, just open the jump rings, add on the end of the chain and the clasp, then close the jump ring. Repeat with the other side of the chain, and your clasp is attached!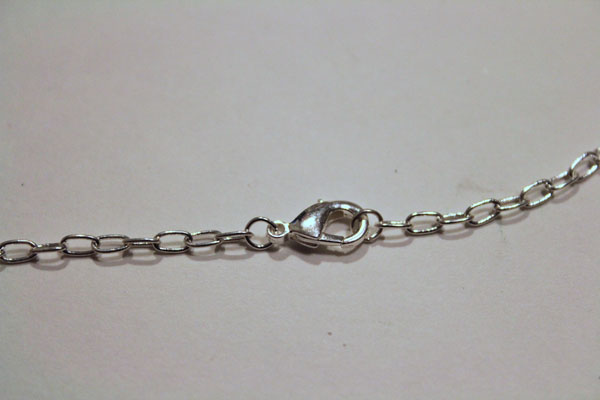 Find the center of the chain, and start adding the lights, one by one. I left 2 links between each bulb. This keeps them grouped very closely, but not right on top of each other.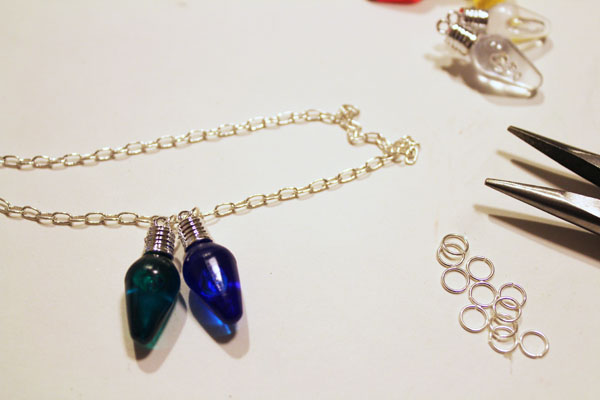 I kept filling in, adding the bulbs with jump rings, until I used them all.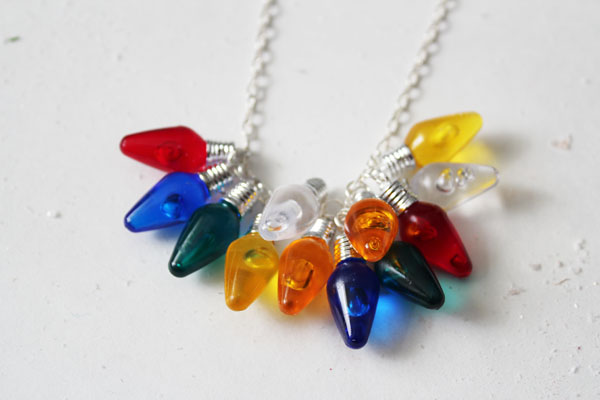 You could save a couple of the bulbs, add them to earring hooks, and make yourself a matching set of earrings, if you like!