This is a sponsored post written by me on behalf of Groupon Gift Shop. All opinions are 100% mine.
Though I was a good swimmer before I was 3, my boys haven't been as lucky. We haven't spent enough of our summers near swimming pools, and I haven't spent the time I should getting them enrolled in swimming lessons. But they love water anyway. So, when I saw that there was a Groupon on for swimming lessons – I knew it would make the perfect gift for my 6-year-old. Buying the Groupon meant a fun gift at a great price… but I couldn't toss a printed piece of paper into a gift bag, and expect my young child to get excited on Christmas morning.
So, I came up with a fun way to wrap up his swimming lessons.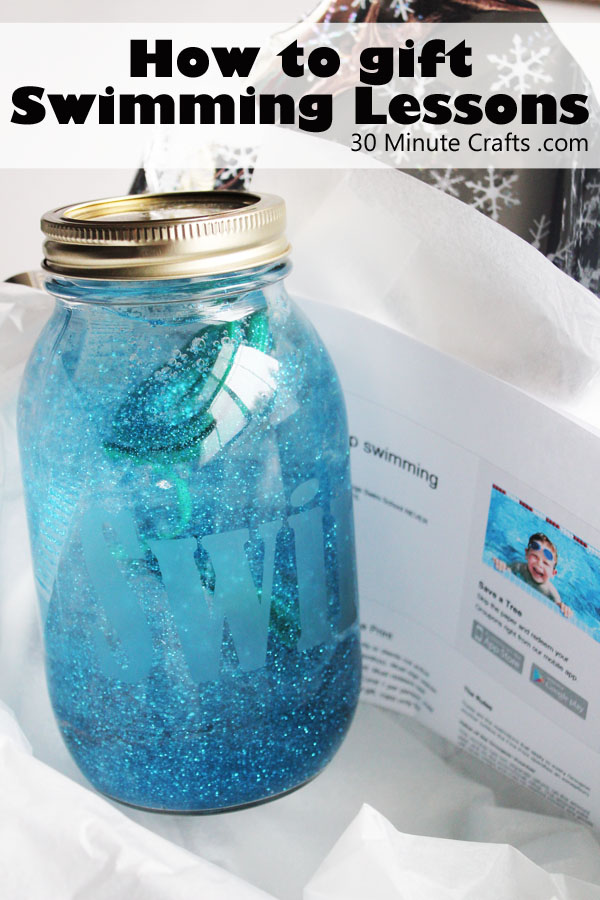 If you're planning on giving swimming lessons, or a similar gift, this holiday… here is what you'll need to put it all together:
Smooth sided mason jar (it MUST be smooth-sided – you can find them at most big-box stores)
Blue Glitter Vinyl (any color)
Rubbing Alcohol & paper towels
Glass Etching Kit
Pennies (optional)
Goggles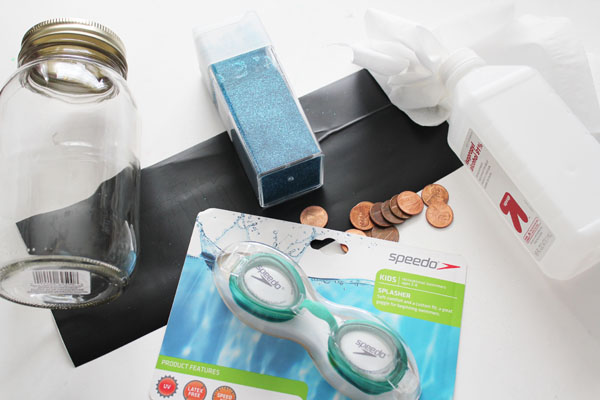 Start by cleaning off the outside of the jar with rubbing alcohol. You'll want to get any oils or residues off the outside. Cut the word "SWIM" from the Vinyl. I used my Silhouette cutter – you can use a craft knife or other cutting machine. Remove the letters, and place the outline on the glass jar.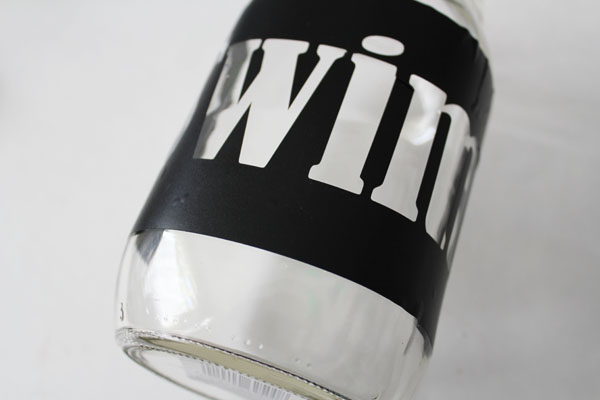 Following the instructions on the etching cream, apply the cream.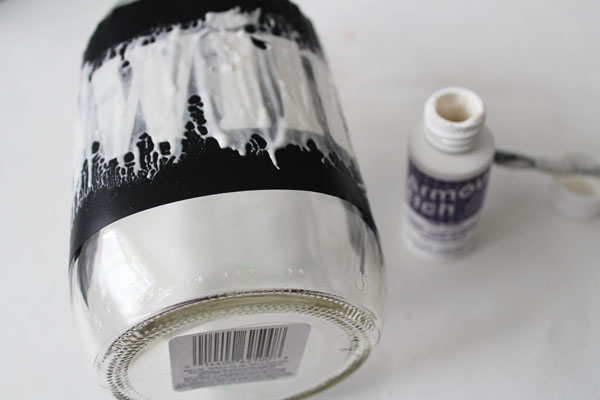 Etching cream is very easy to use – brush on an even coat, leave for the required amount of time (usually only a couple minutes), then rinse off.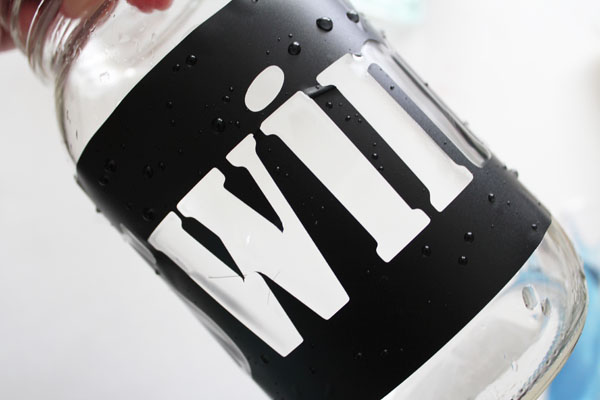 It may not look like much while wet, with the vinyl still on. To see the magic of the etching cream, peel away the vinyl.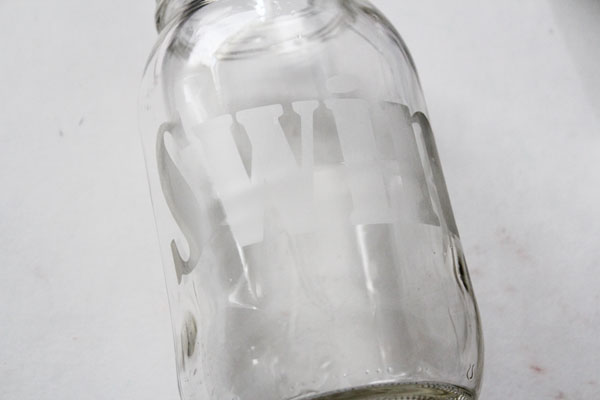 Fill the jar with the glitter and pennies. Why pennies? Because when I was a kid, we'd throw pennies into the pool, then dive into the water, and pick them up off the bottom. You can leave out the pennies if you like.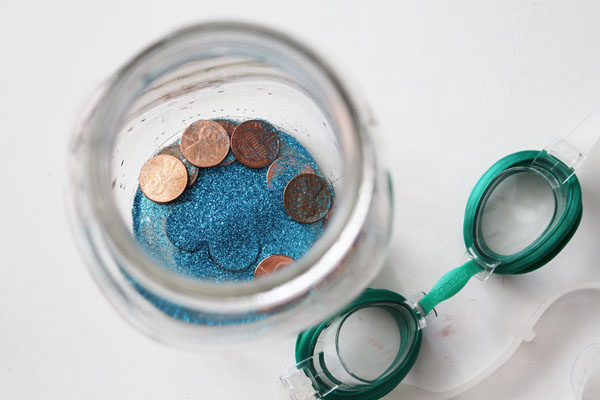 Add the goggles, fill with water, and secure the lid. I added the printed groupon, wrapped everything in tissue paper, and put it in a box. This gift is way more fun to open… and he gets a new pair of goggles! If you wanted to add more to the gift, you could add a swimsuit or beach towel as well.