When Yahoo asked me to share their 11 fun glitter crafts, I was a little wary. Because although I love looking at glitter (it is so SPARKLY!), crafting with it can make me crazy. Glitter gets everywhere! But they have some awesomely creative glitter ideas that you just have to check out. And I came up with a fun, quick and easy simple glitter placecard that you can make… that goes right along with the glittery goodness that's being shared over on Yahoo!
Let's get started!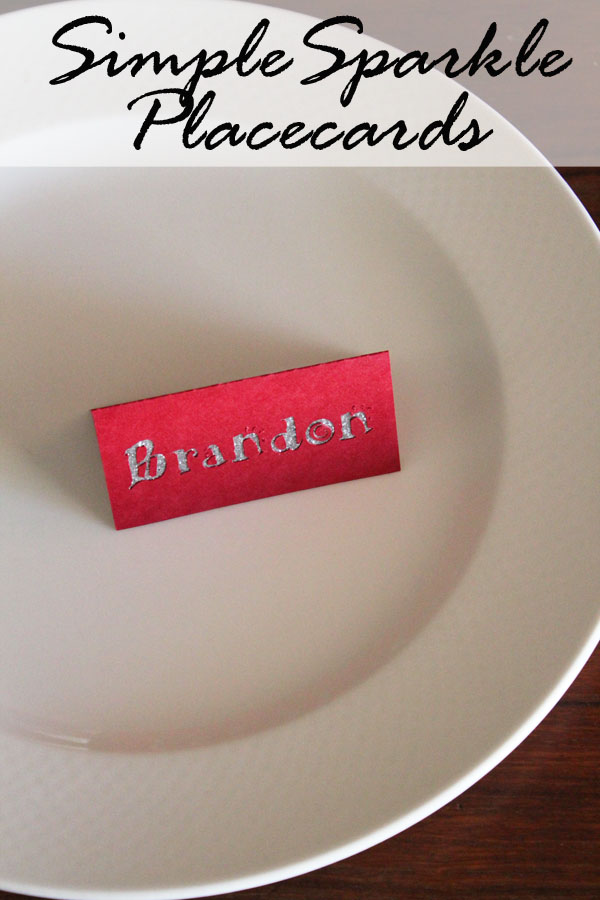 To make this placecard, you'll need construction paper and glitter paper. And some kind of cutting system. I used my Silhouette. You could use whatever cutting system you have, or a craft knife if you're really patient…
Start by making a square, about 3″x3″ in your software.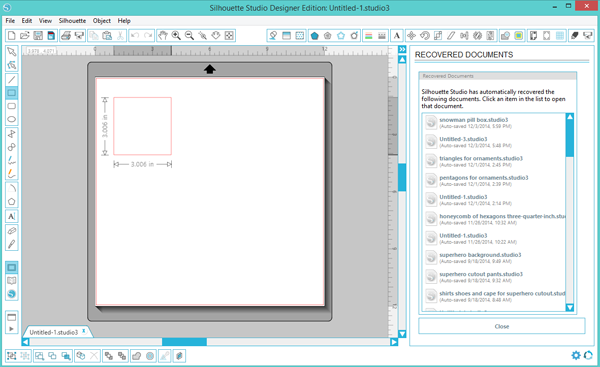 Draw a horizontal line through the middle.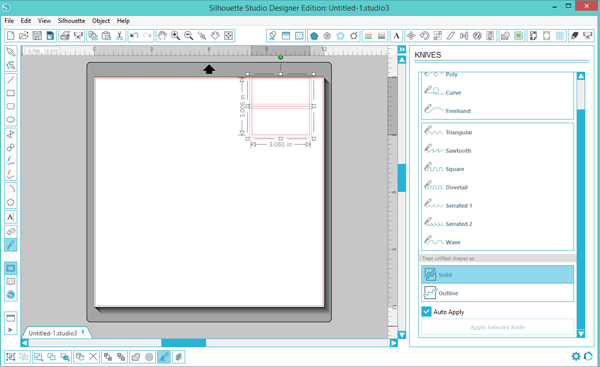 Using the eraser tool, turn the center line into a dotted line.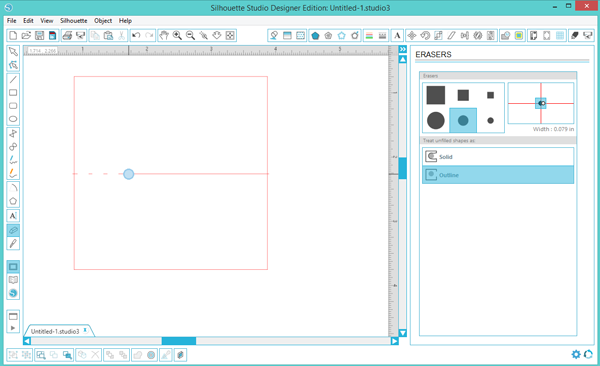 Then start adding the names into the bottom half of each box. I used a fun font – you can use whichever font suits the mood of your party.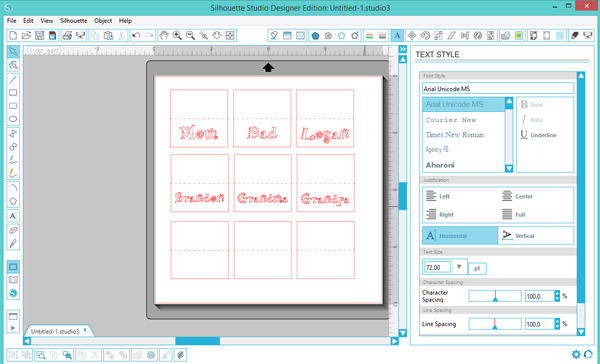 Once you have all your placecards set up, let the machine do the cutting. While the machine cuts out your cards, cut the glitter paper into the pieces you'll need. You'll need one piece a little smaller than 1.5″x3″ for each placecard.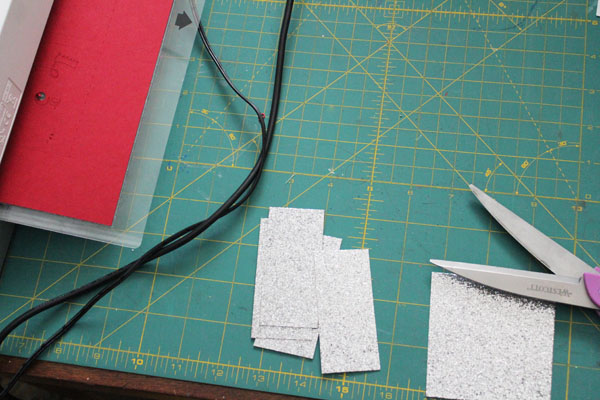 Glue the glitter paper to the back of each name, so that the glitter shows through to the front.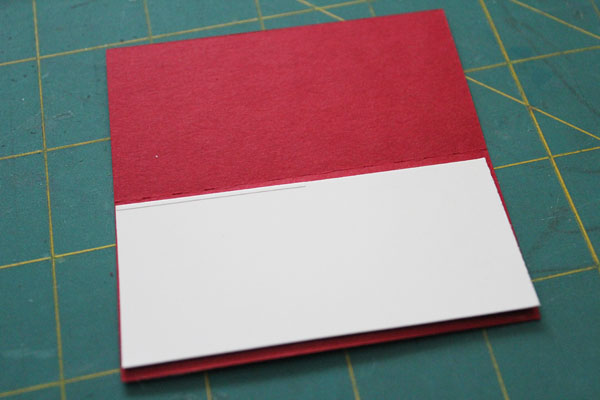 You'll need to glue in the centers of letters like o,e,a, and b.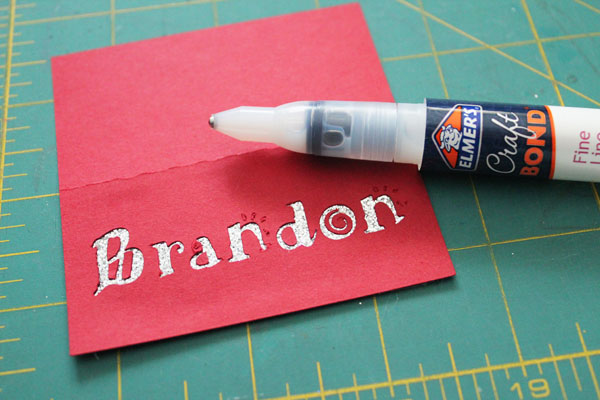 Fold along the dotted line, and your glittery placecards are complete!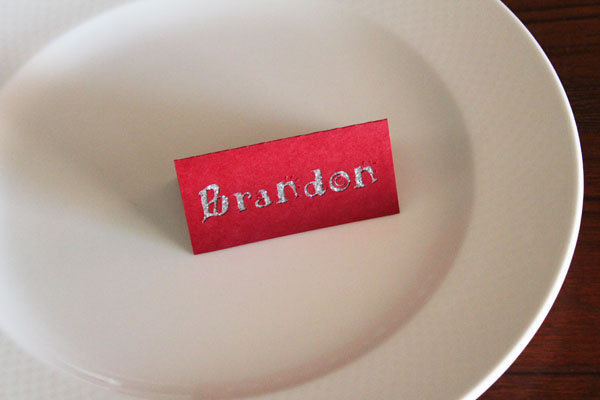 Check out all the other awesome Yahoo DIY glitter ideas!