I'm hitting all the classics this week – the Dr. Seuss Classics! Green Eggs and Ham is a favorite of mine, and I thought it would be fun to make some wooden green eggs and ham play food! These sunny-side-up eggs and slices of ham are fun for kids to serve over and over again… even if they are picky eaters themselves!
All week long I've been sharing fast, 15 minute or less Seuss-inspired crafts as part of Craft Lightning Week. This week, I'm co-hosing with Angie from the Country Chic Cottage, and our Guest Co-Host Sara from Mom Endeavors, and we've invited a bunch of our crafty friends to join in! Be sure to scroll down to the bottom of this post to check out all of their fun projects.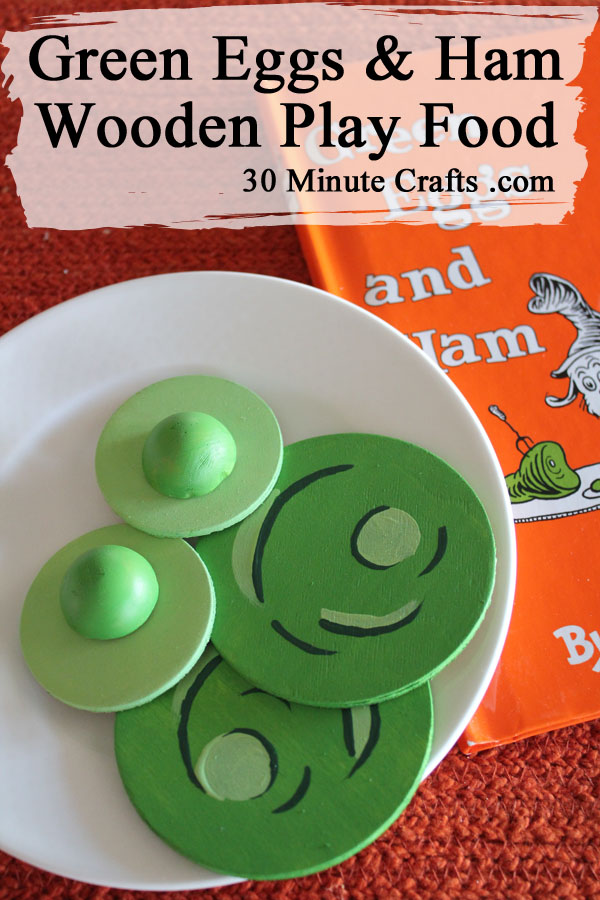 To make the wooden green eggs and ham, you'll need:
Wooden circles
Wooden doll heads (like a bead, but the hole doesn't go all the way through)
Saw
Clamp or Vise
Green Paint
Paintbrushes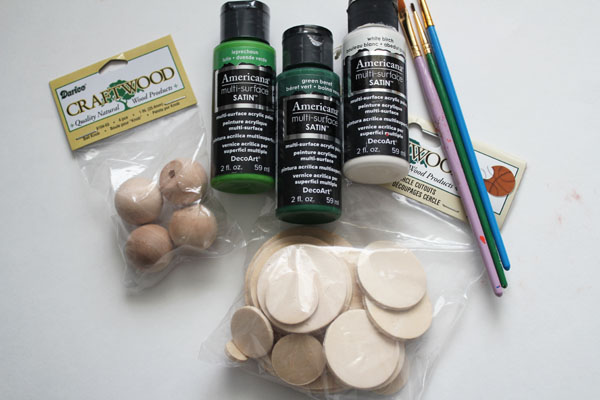 Start by sawing the wooden doll heads in half.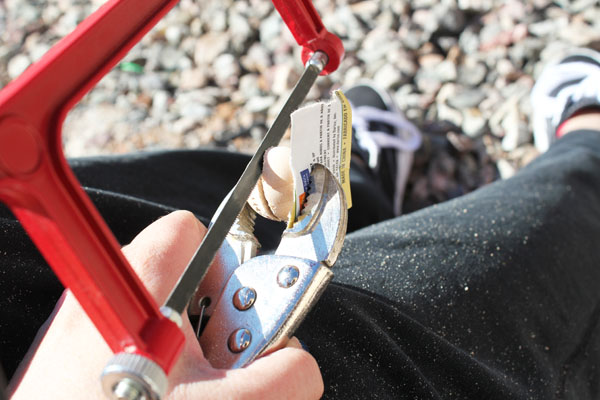 Paint the wooden pieces.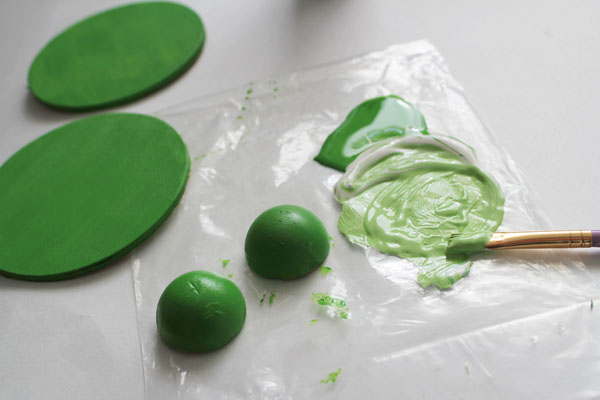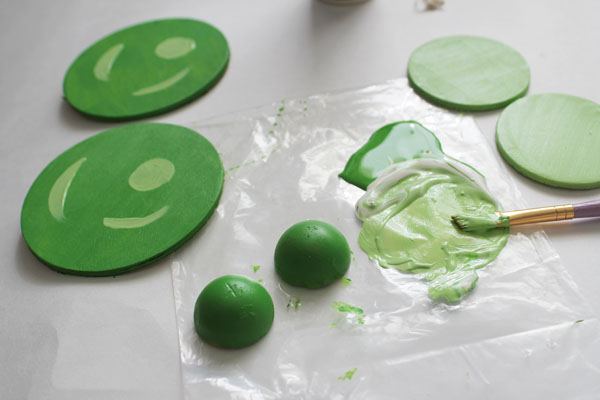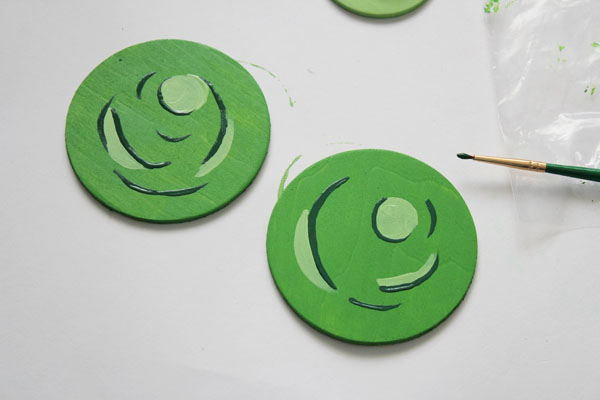 Glue the half spheres onto the eggs.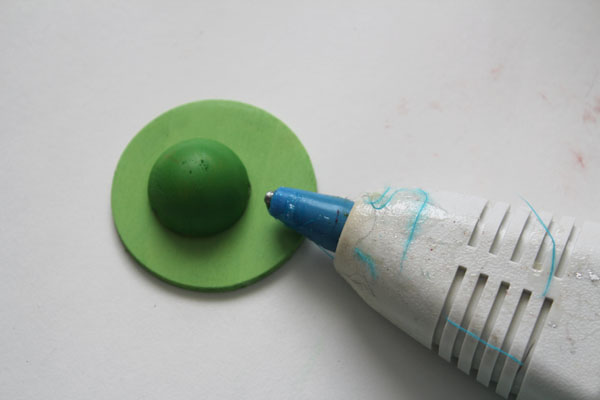 No matter how picky your eater is, they'll love these wooden green eggs and ham!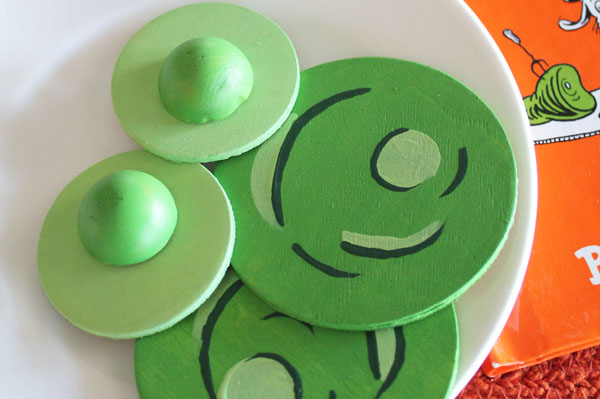 Check out these fun and fast Seuss inspired projects!
Randi from Sowdering About made these Seuss Bookmarks.
Not sure what Seuss book to read first? Try this fun "Pick a Seuss Book" project from Melanie at It Happens in a Blink.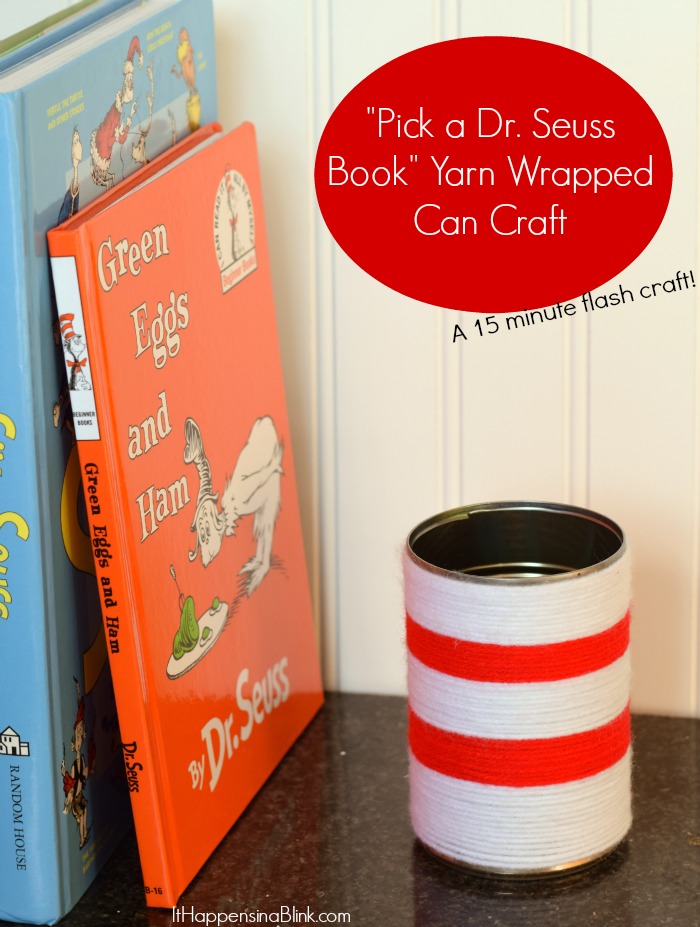 Love Seuss Decor? Then you'll fall in love with these felt Seuss hoops from Cori at Hey Let's Make Stuff.