Dr. Seuss, and The Lorax are some favorite childhood memories for many of us. Our own childhood, reading to our children, or both. I thought it would be fun to make a quick and simple Lorax necklace, using one of my favorite quotes from the Lorax book… and there are so many great ones to choose from!
All week long I'll be sharing fun and fast Seuss-inspired crafts as part of Craft Lightning Week. My friends Angie from The Country Chic Cottage, and Sarah from Mom Endeavors are co-hosting with me. Each day we're sharing a fun fast craft of our own… as well as sharing Seuss inspired crafts from our friends across the web. Make sure you scroll to the end of the post to see all the other fun ideas!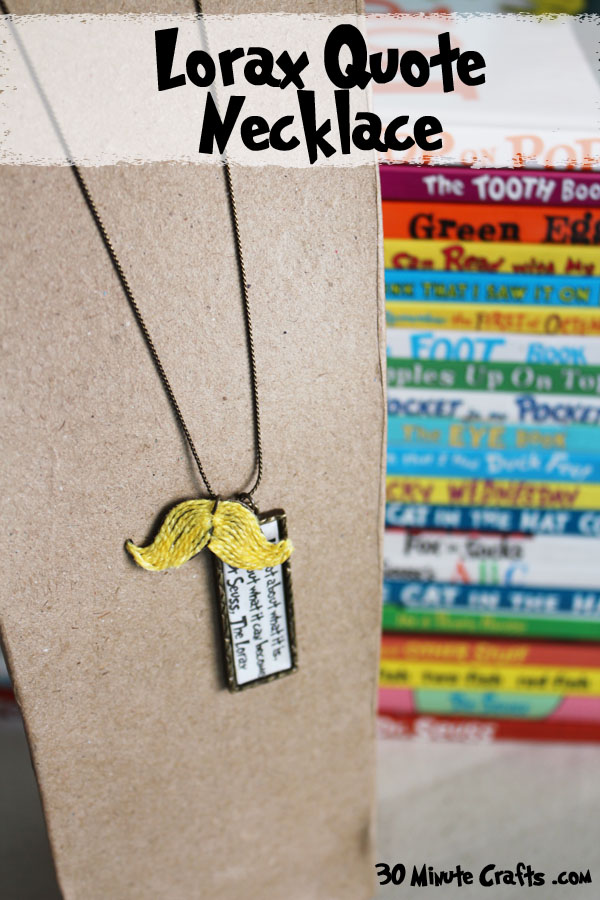 To make the necklace you'll need:
Mustache Necklace pendant
Necklace Chain
Jump Rings
Yellow Embroidery Floss
Fabric Fuse Glue
Printed Quote (get it here)
Pendant for quote
Mod Podge
Paintbrush
Jewelry Pliers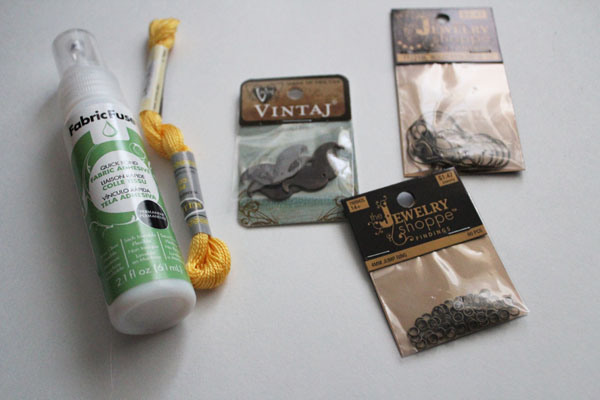 Start by covering the mustache pendant with the Fabric Fuse. Cut lengths of embroidery floss, and line them up on the pendant. I used the end of a pin to push them right up against each other.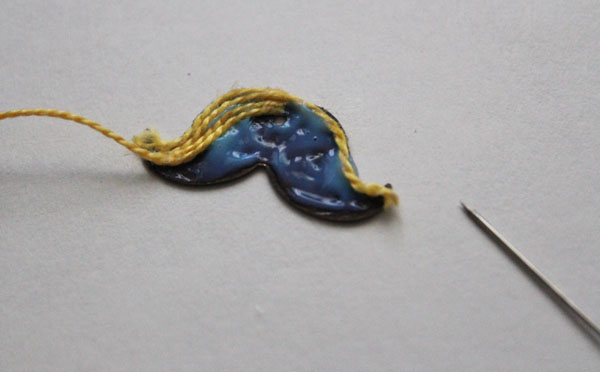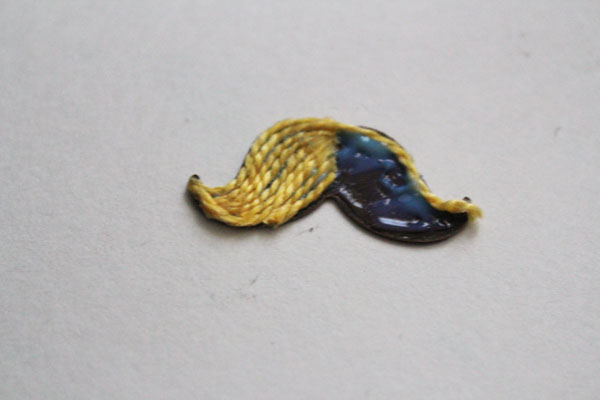 Cover the whole pendant.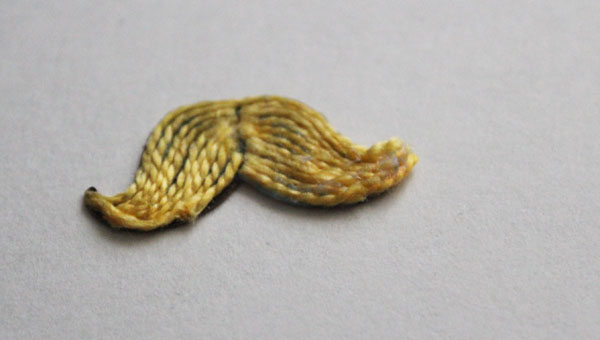 Use a jump ring to attach the pendant to the chain. Coat with Mod Podge to keep all the fibers in place.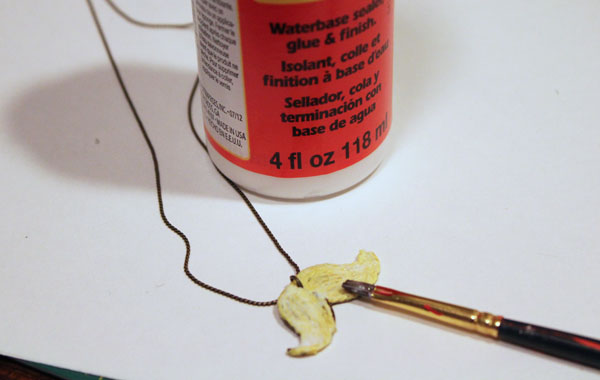 You could leave the necklace like this, but I like it with the quote. Cut out the printable, glue it into the pendant, and add the acrylic cover.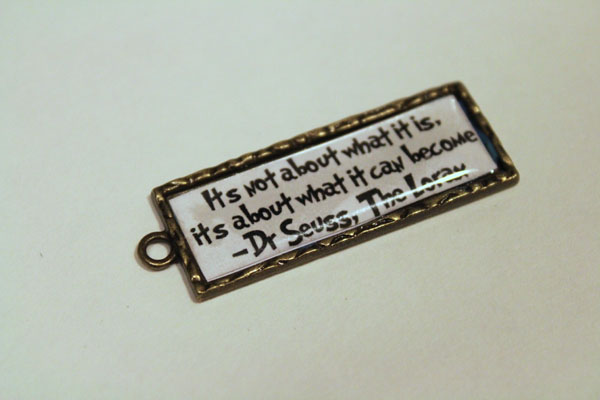 Add the charm to the necklace with a jump ring.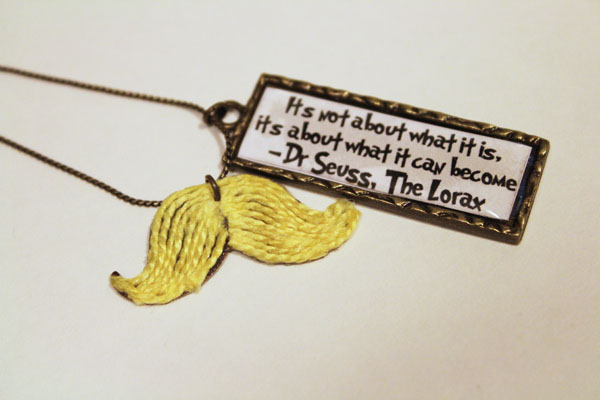 Necklace complete!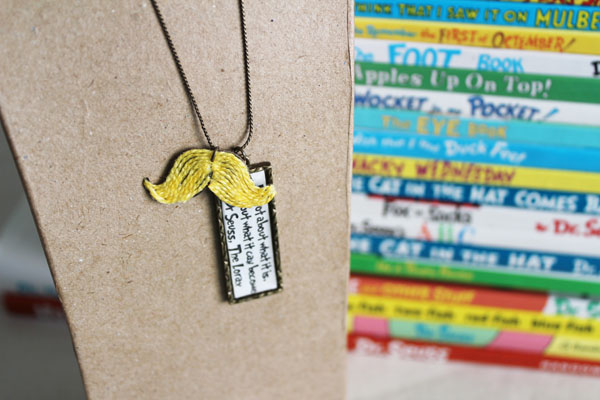 Check out these other fun Seuss projects!
Laura Kelly made the Fish in McElligot's Pool!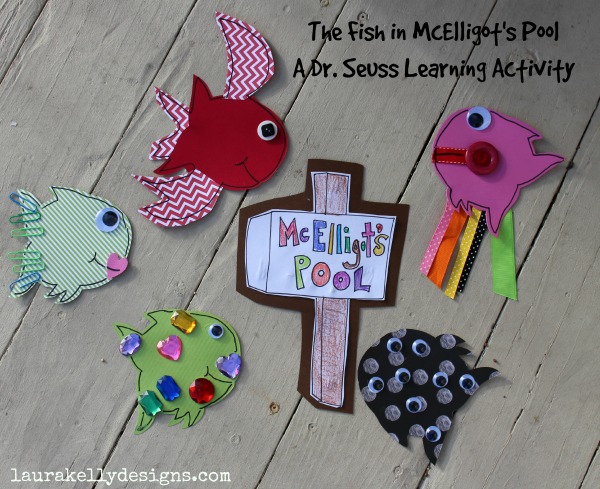 Jennifer Priest at Hydrangea Hippo made Thing 1 and Thing 2 Gloves.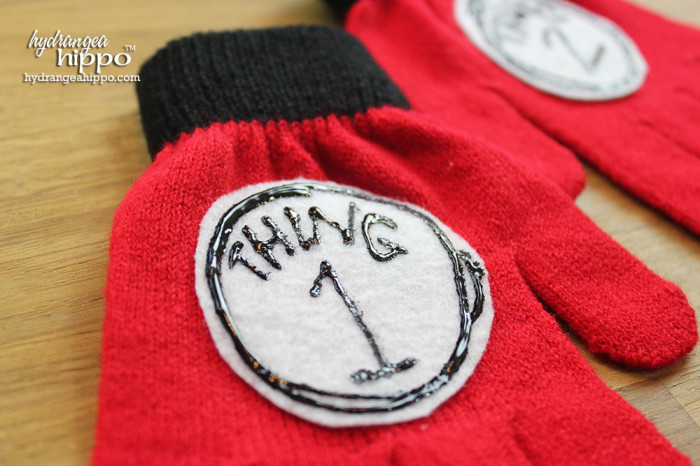 How fun is this Green Egg Lip Balm from Marilyn at For you with Love!?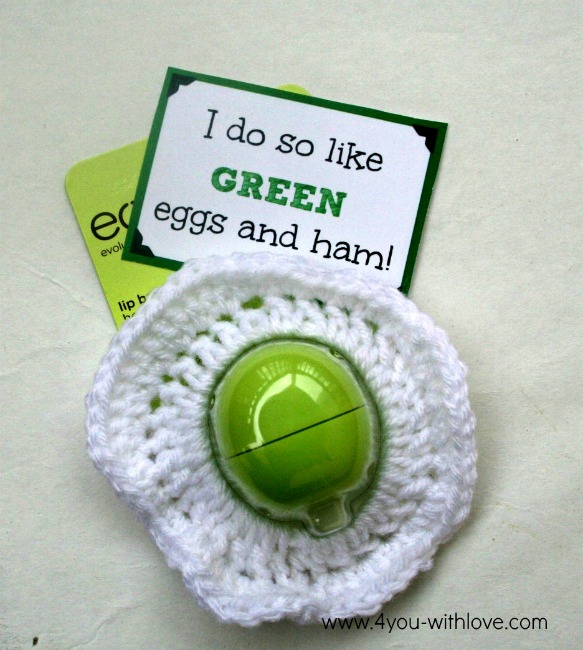 Classic Seuss, I love this Grinch Mug by Brooke at Artistic Endeavors.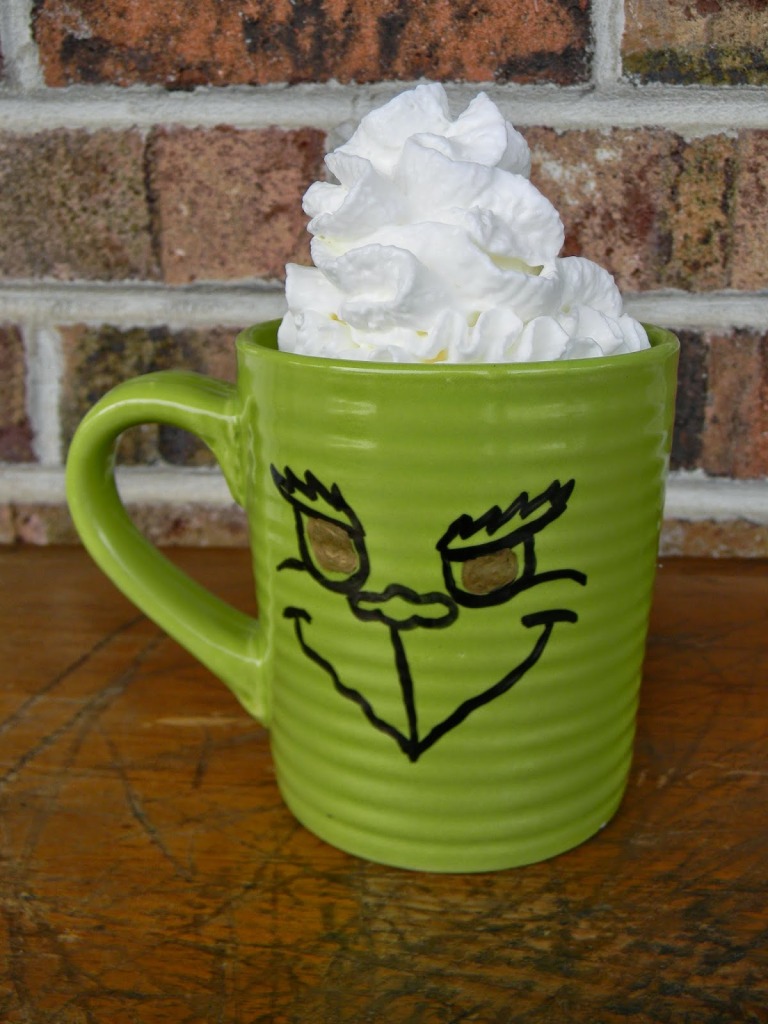 Brianna at Bumble Bree Blog has an adorable green eggs and ham plate, you'll want to see how she put it together!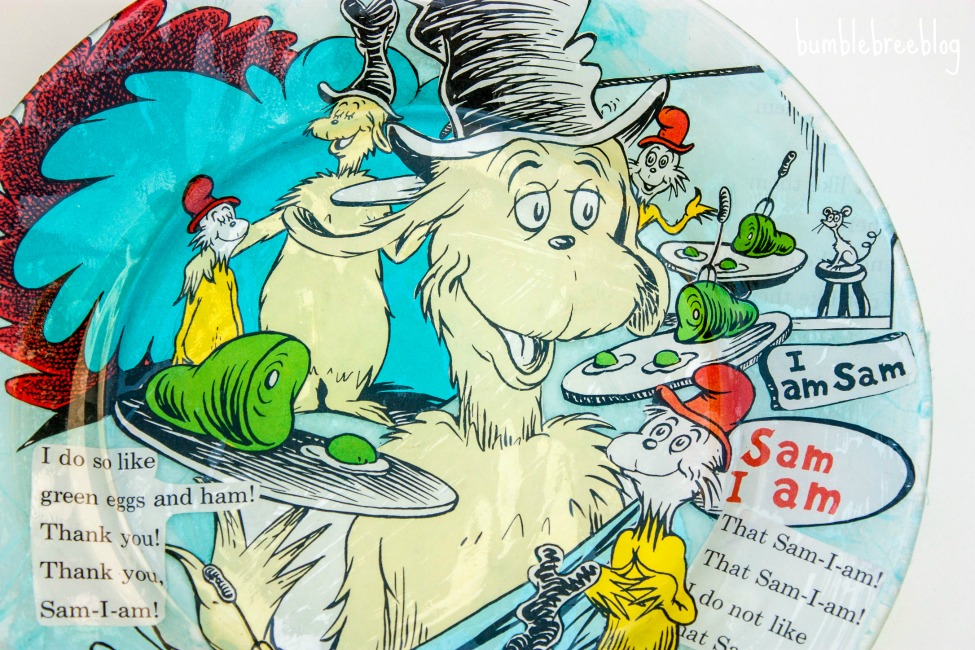 Make sure to stop back by tomorrow for more Seuss-y goodness!