"Oh, the Places You'll Go!" is an awesome Dr. Seuss book for anyone at a crossroads in life – a graduation, new job, a move, or even the loss of a job. As much as I love reading the book, I thought it would be nice to have a piece of jewelry with one of my favorite quotes from the book. Which was the hardest part. Picking a quote. "Oh, the Places You'll Go!" is filled with page after page of inspiring quotes.
I made this Seuss Inspired bracelet as part of Craft Lightning week this week. All week long, my co-host Angie from The Country Chic Cottage and our guest co-host Sarah from Mom Endeavors are sharing fast, 15 minute Seuss-inspired crafts. We've also invited some of our blogging friends to come up with some fast Seuss-inspired crafts of their own. Check out their crafts at the bottom of this post.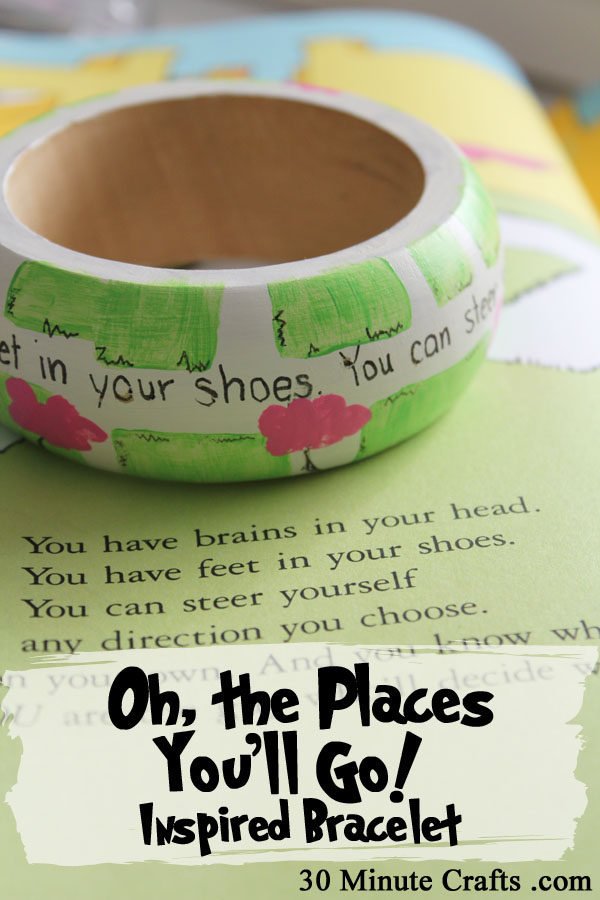 To make the bracelet, you'll need:
Wooden Bracelet
DecoArt Multi Surface Paints (flamingo, apple green, and white birch)
Paint Brush
Permanent Ink fine-tipped pen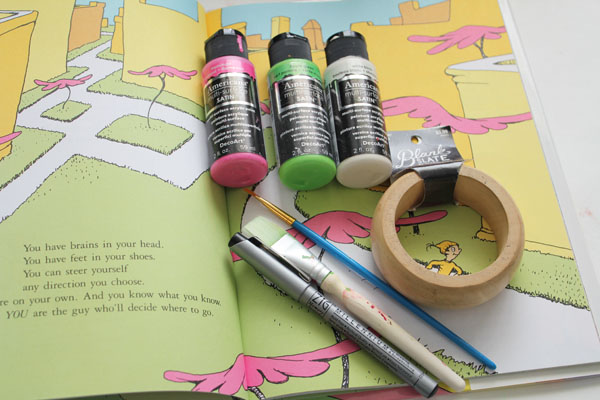 Start by painting the bracelet white, and putting it aside to dry.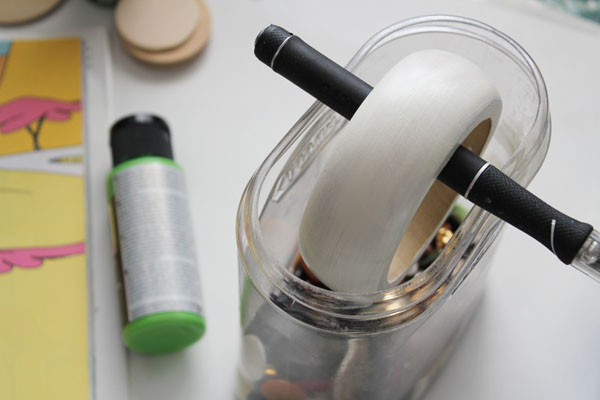 Write the quote around the bracelet.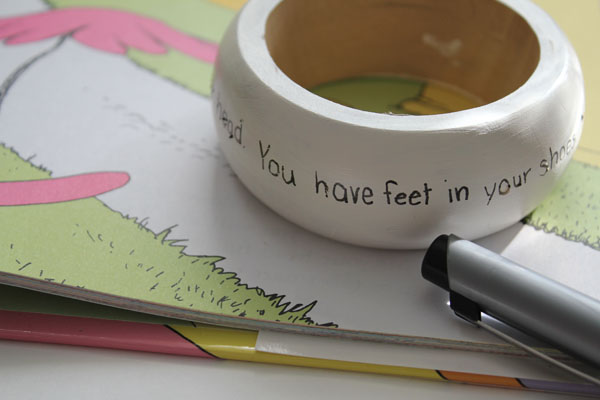 Paint in the green grass areas.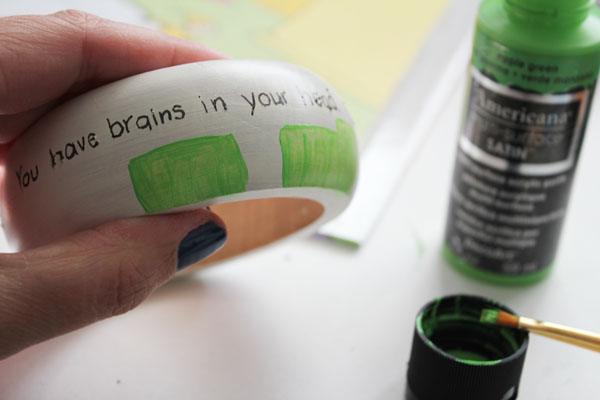 Paint in pink tree tops. Allow to dry.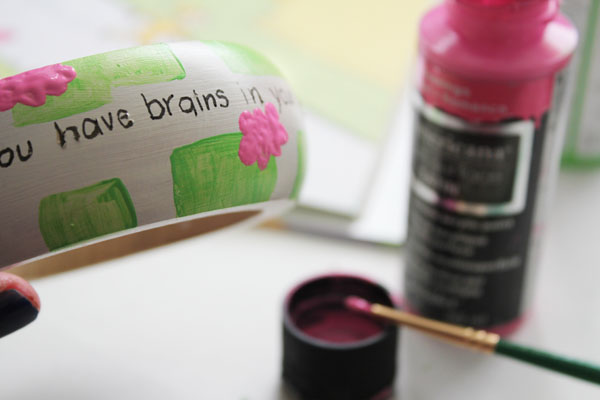 Draw in some wiggly lines around the grass, and the tree trunks.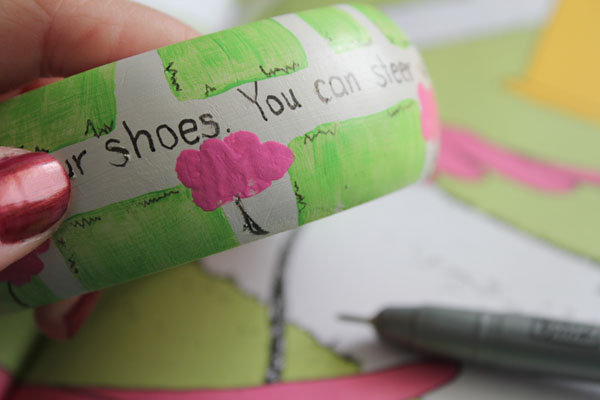 Bracelet complete!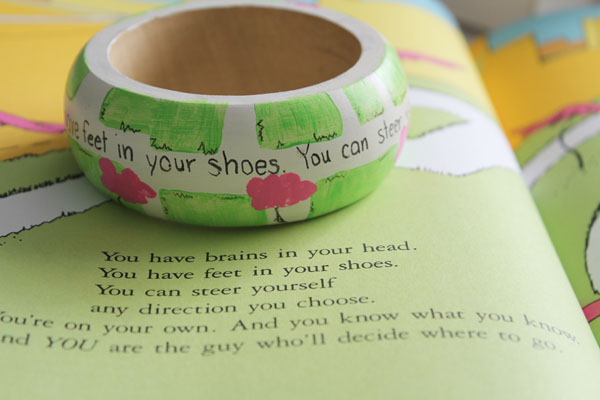 Check out these other fun Seuss inspired crafts:
Pet Scribbles made this fun Seuss Printable quote.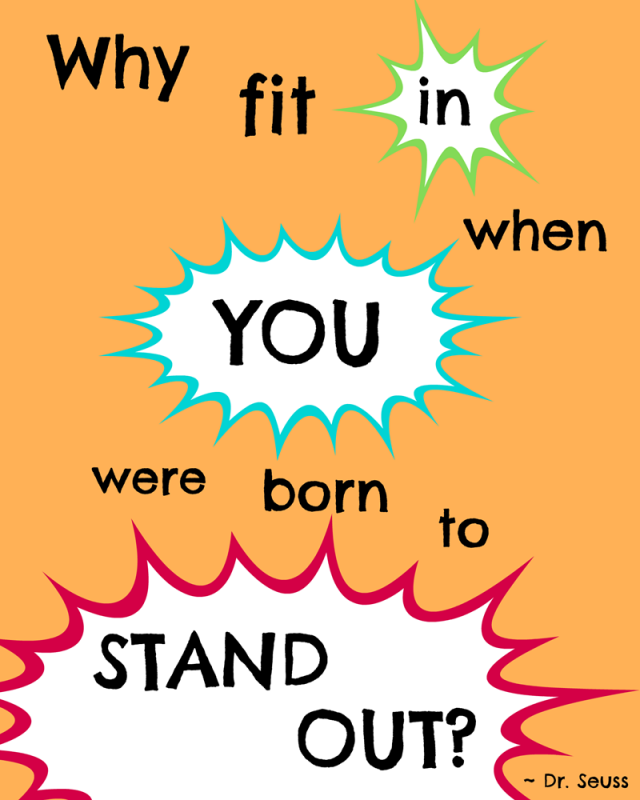 Happy Go Lucky whipped up these cute Seuss notebooks.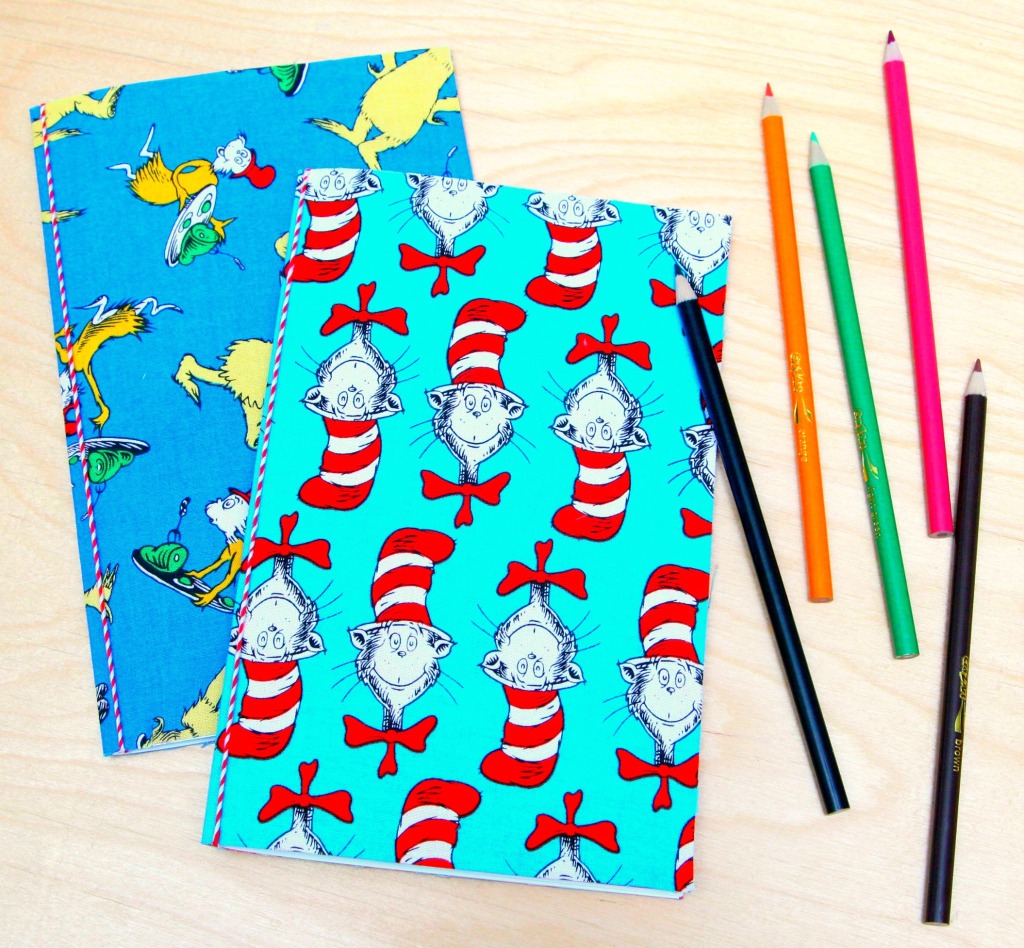 Scrappy Chick 101 created some imaginative Seuss-inspired wooden spoon creatures.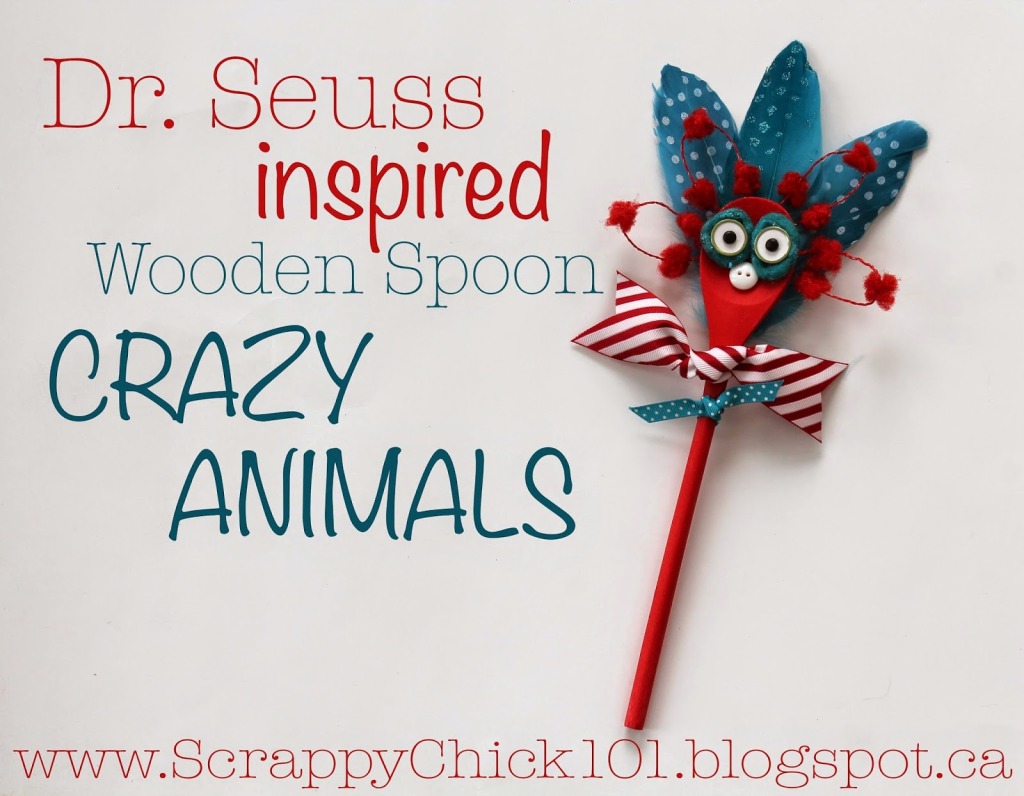 Looking for a fun snack to go along with your Seuss reading? This Lorax veggie tray from Desert Chica Ramblings is adorable!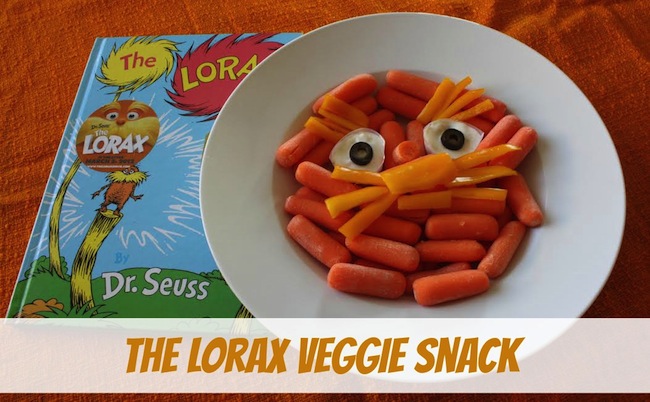 I'm in love with this Seuss centerpiece from Frog Prince Paperie.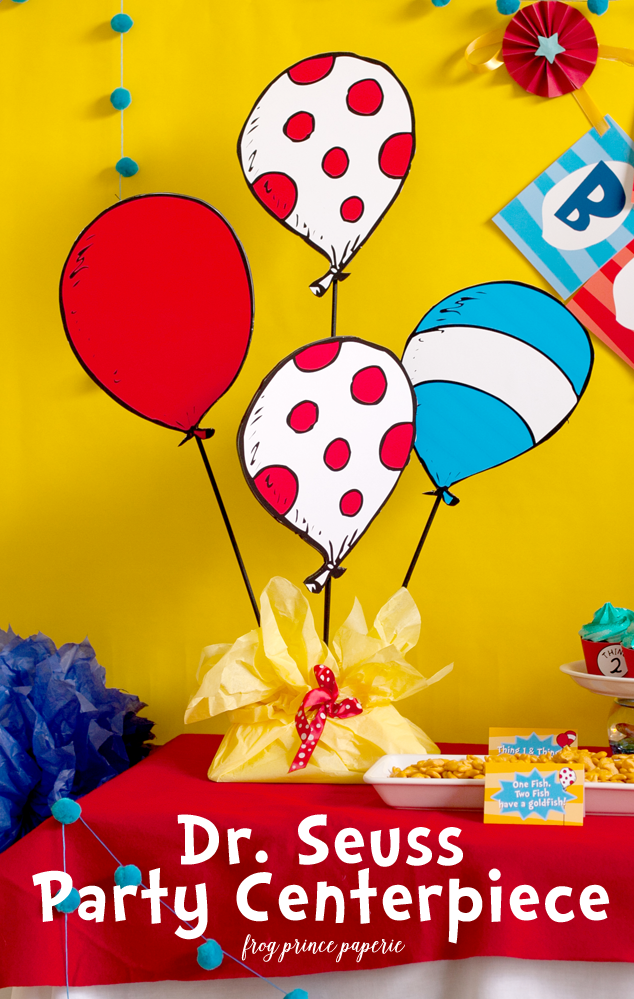 Laura's Crafty Life shows you how to get interactive with your Seuss stories, making a Horton Hatches the Egg Felt Storyboard.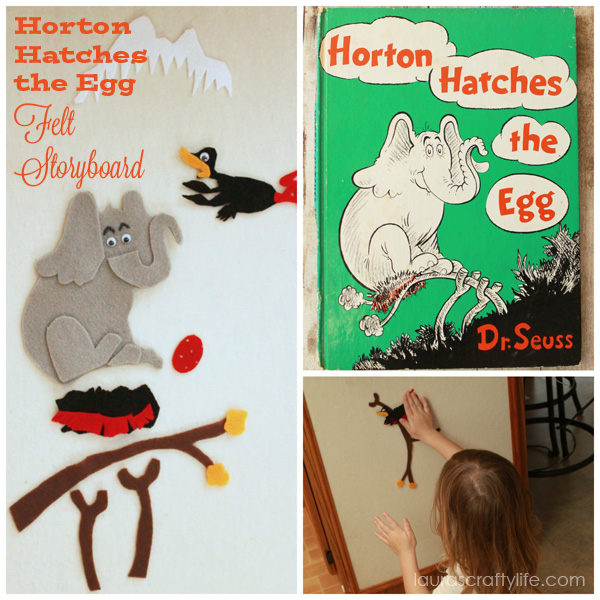 My Craftily Ever After also has a cute Seuss Printable: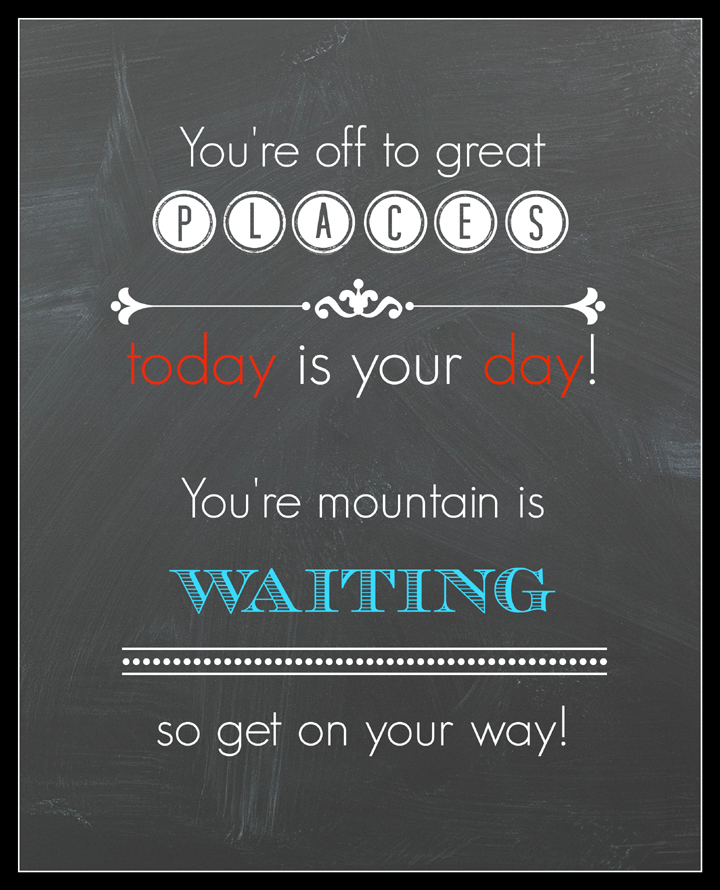 Sara from Mom Endeavors made a fun set of One Fish, Two Fish bath toys.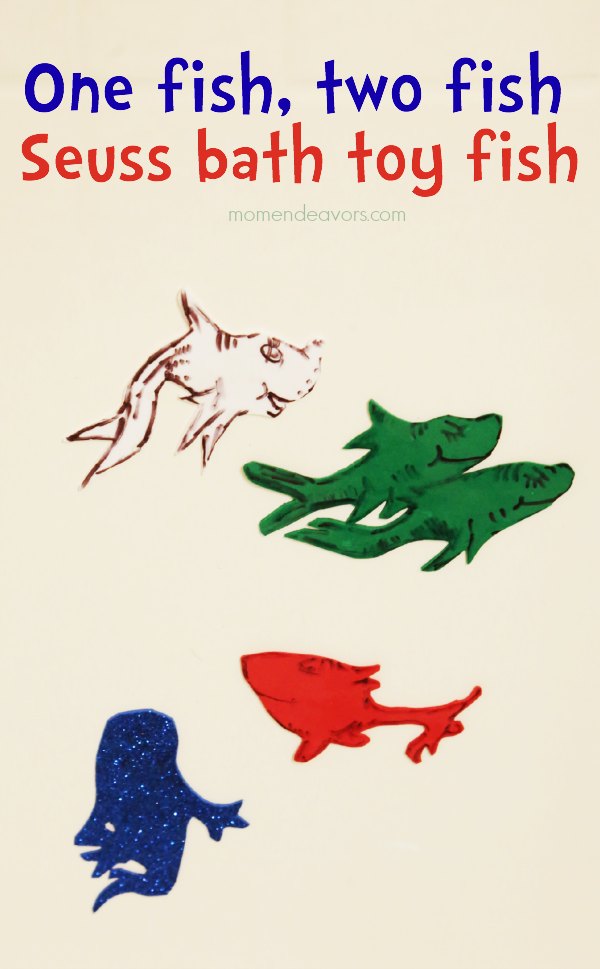 And Angie from the Country Chic Cottage, my long-time co-host for Craft Lightning, put a Seuss quote on a wooden plaque.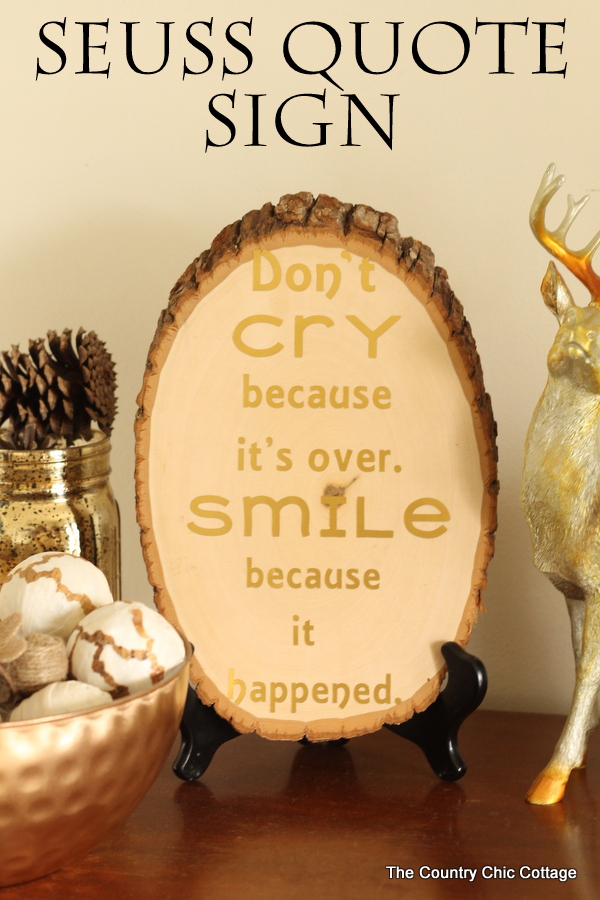 Be sure to stop back by tomorrow for one last day of fun and Fast Seuss crafting!