This glass tiled tray is super simple to make, and it was inspired by my friend Shannon from Madigan Made and her tiled glass table. I loved hers, and wanted a simpler version… and not on a table. So I made this quick tiled glass tray.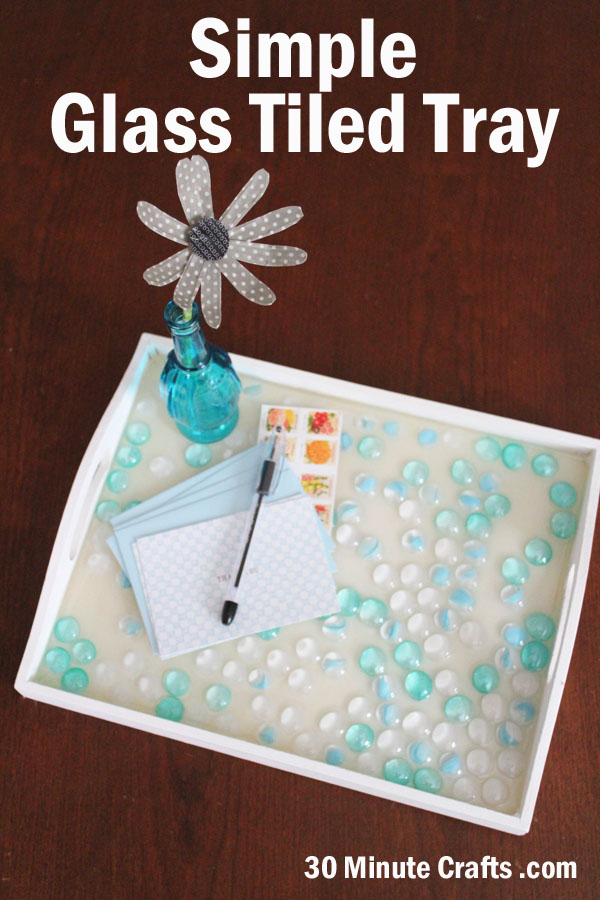 You'll need:
White Tray
Glass stones
Resin (Shannon used Envirotex, which I couldn't find, but I have used it in the past, and I think it works better)
Mixing container and stir stick
Masking tape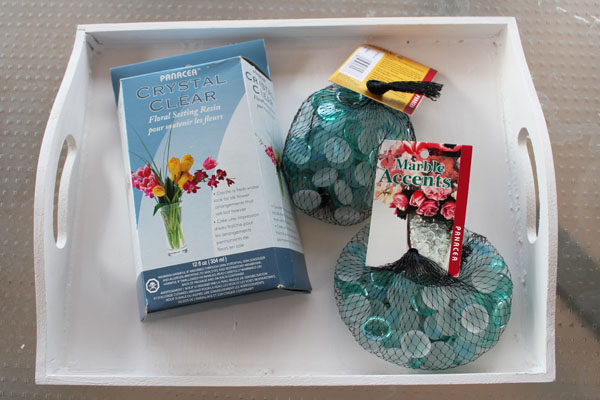 If your tray isn't tightly sealed, use masking tape around the bottom to prevent the resin from leaking through. Spread out the glass stones.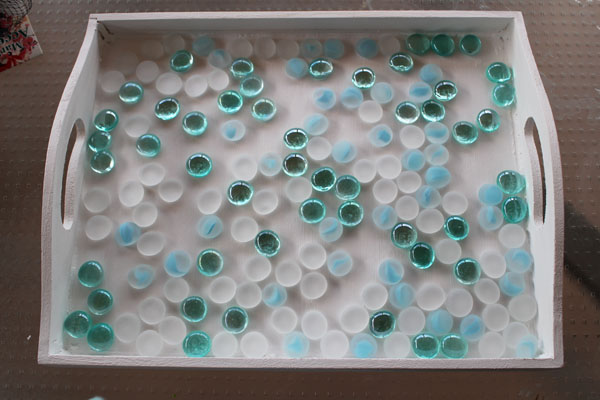 Mix up the resin as instructed on the package.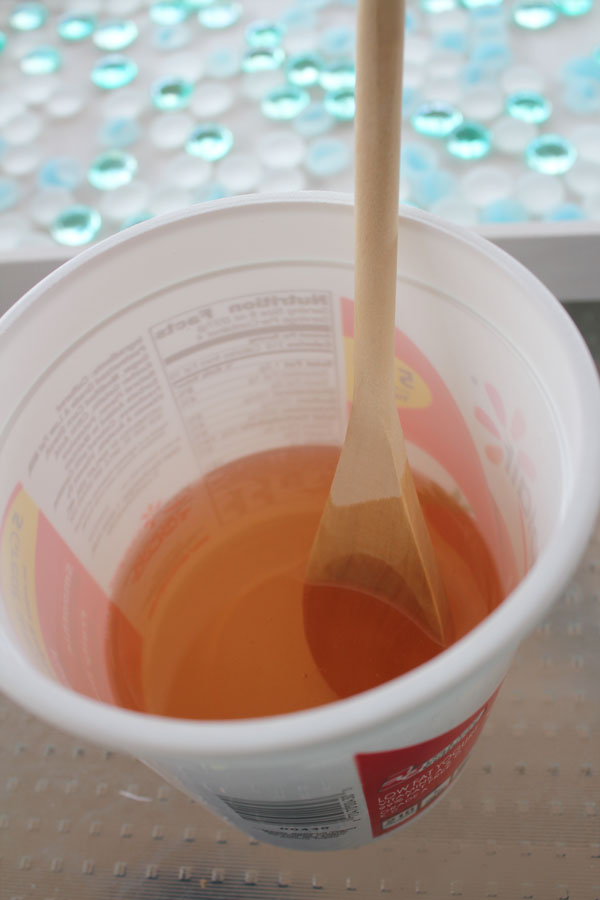 To protect the tray while the resin sets, I put my tray in a cardboard box, lined with a plastic garbage bag (just in case). Then I poured the resin on top.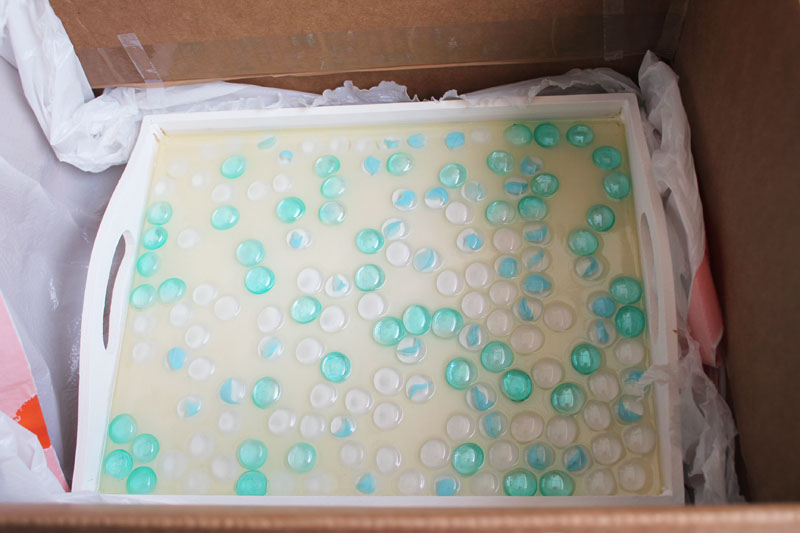 Allow the resin to cure, as instructed on the package, and you have a fun serving tray!