Looking for a simple classroom valentine? For the price of a big box of crayons (or a couple smaller boxes from the dollar store), you can make these simple no-candy classroom valentines!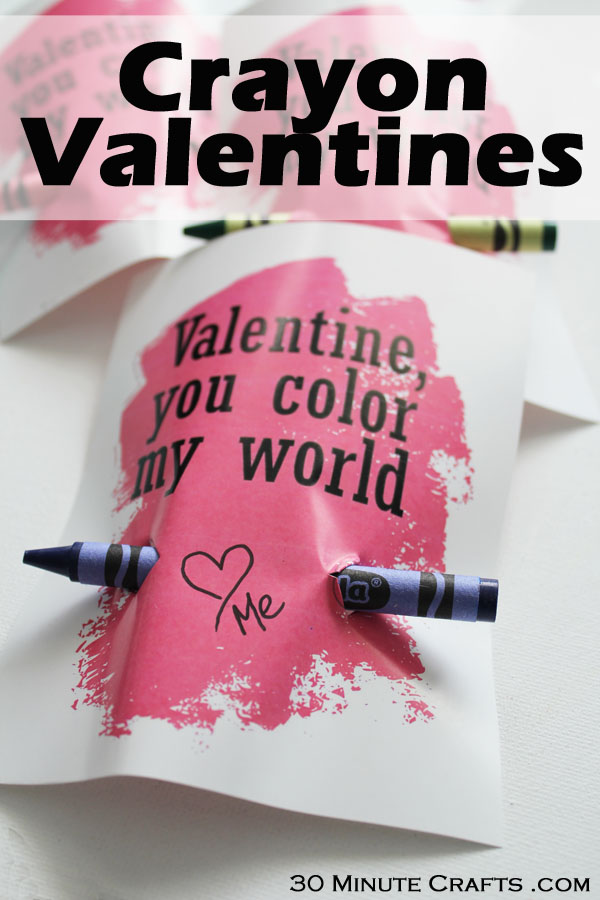 You'll need:
Crayon Valentine Printable (see below for download instructions)
Paper Cutter (or scissors)
Craft Knife
Crayons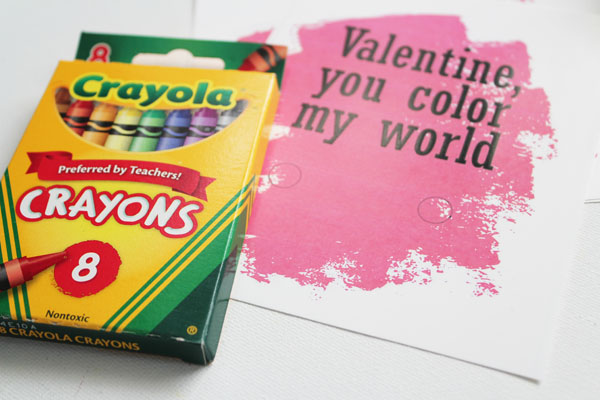 Start by printing the printable.
Cut out your crayon valentines.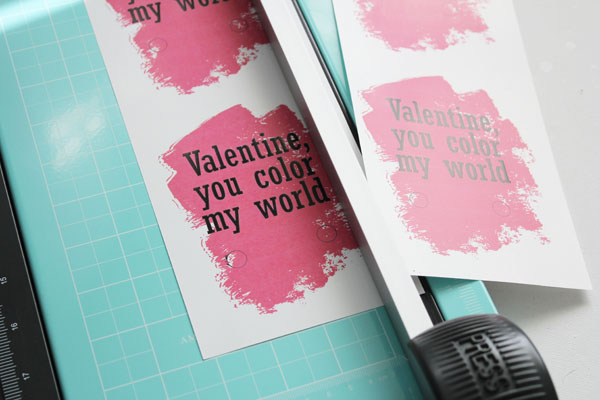 Cut an X on the circles with a craft knife.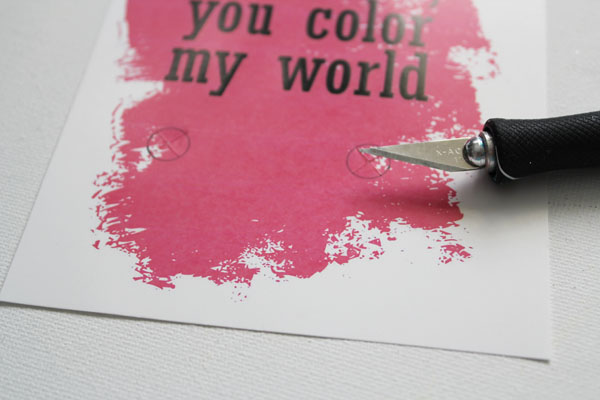 Sign each valentine, then insert one crayon into each.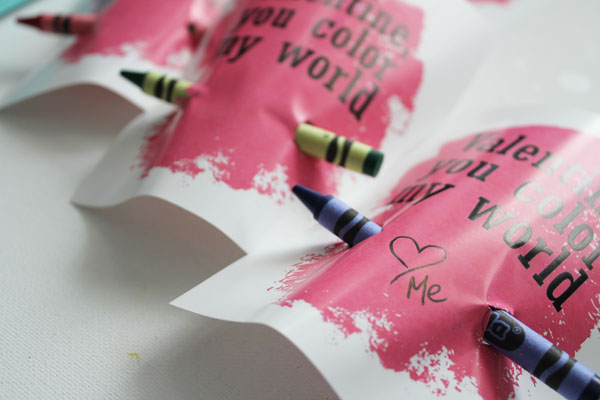 Your Valentines are done!
To get access to this and all our Valentine's Printables, join our email list below: