I love a good Valentine's pun. These sucker Valentines are so fast and easy to whip up, you can make them for the whole class without spending a lot of time, or a lot of money! Pick whatever sucker you like (I went with Tootsie Roll Pops, but you can pick the heart shaped or swirly ones, of course).
You'll need:
Printable Sucker Valentines
Suckers
Paper Cutter or Scissors
Craft Knife
Tape (optional)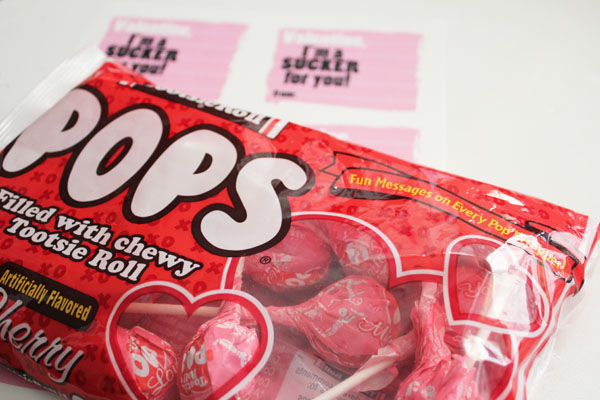 Start by printing out the Sucker Valentine Printables.
Cut out the valentines, then cut an X into each circle.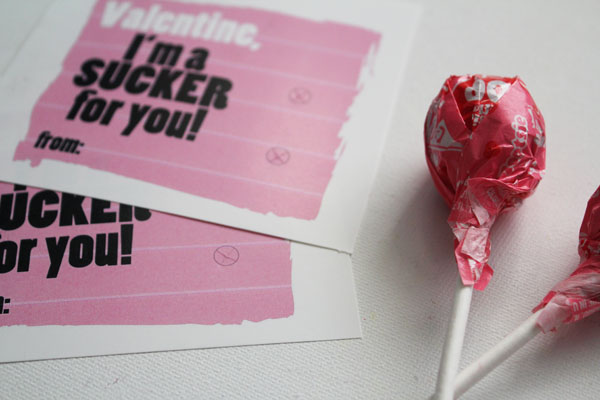 Slip the stick through the circles.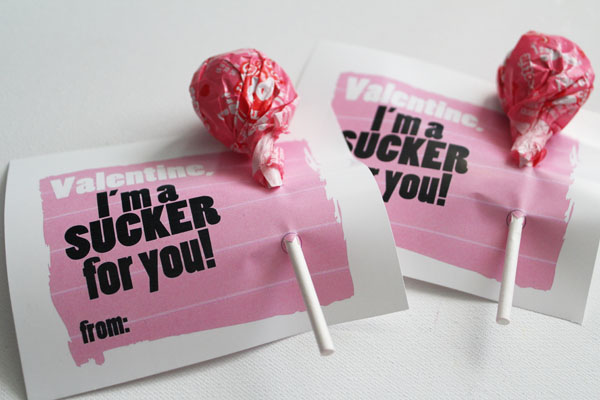 You can add a little tape to the back to secure the sucker, if needed.
To get access to all our Valentine's Printables, including this one, sign up for our email list: