Looking for easy fairy wands or princess wands for a birthday party, playdate, or just an afternoon at home? These fairy wands are super simple to make, thanks to the fun pom-pom at the end from Little B! They're also sturdy enough to hold up to countless spells… no matter how long it takes to turn a little brother into a frog!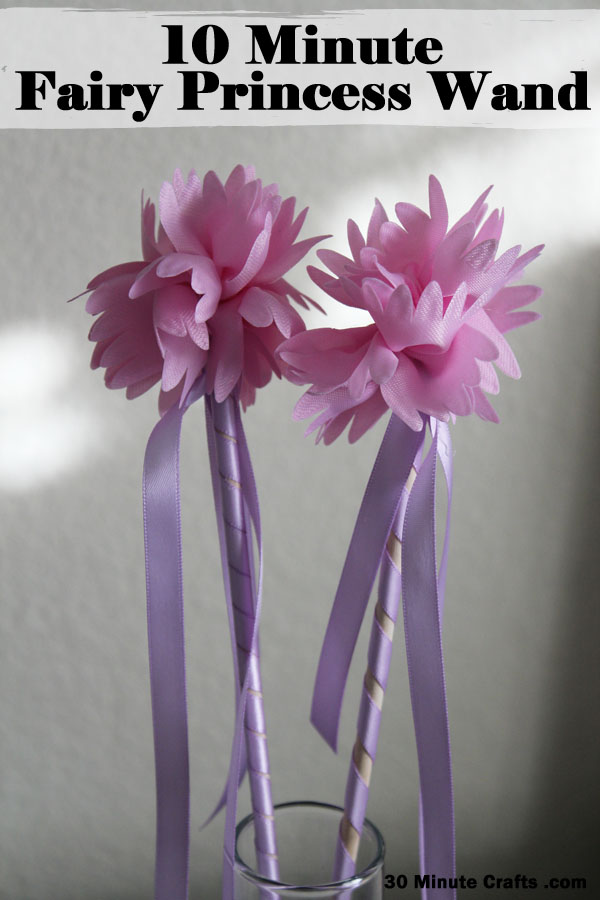 You need the Little B pull flowers, a dowel, scissors, ribbon, and hot glue. I show you how easy these are to make in the video below:
Your kids will love helping pull the flowers together – it is so easy to do! If you're not up for watching the quick video, here is how you make your own fairy princess wand:
1. Gather your supplies – ribbon, scissors, dowel, hot glue, Little B pull-string flowers.
2. Cut a length of the flower, and pull the ribbon. The more you cut, the more full your flower will be. Tie the ends.
3.  Cut about 2 yards of ribbon, and fold in half. Fold in half again, and tie an overhand knot. Glue the knot to the top of the dowel, and the flower to the top of the knot, to cover it.
4. Cut the loop at the end of the ribbon, and spiral around the dowel. Glue the bottom in place.  Trim the other ribbon ends.