This fun little birdhouse is so simple to decorate for Valentine's day! Add a little decor, or give to a "tweet" someone in your life with a note tucked inside.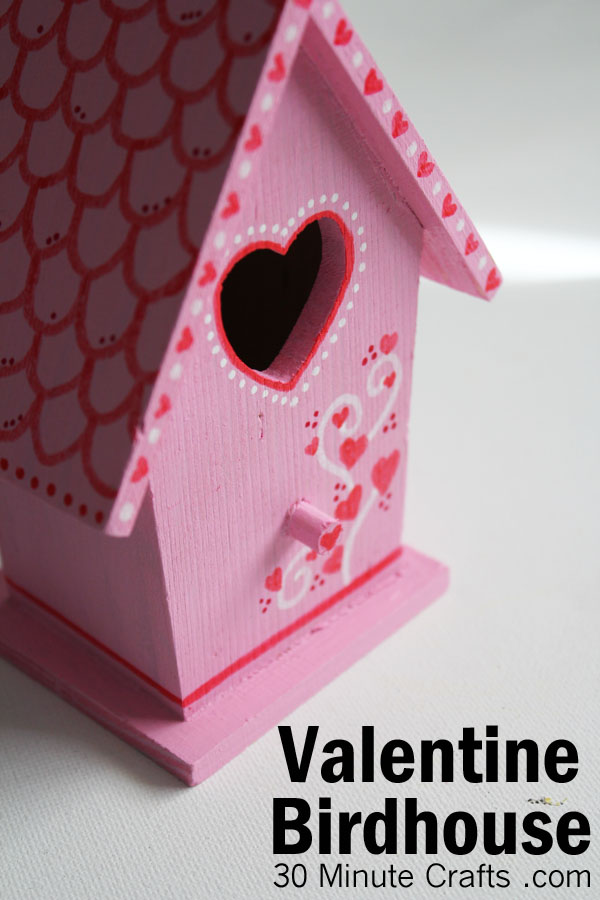 You'll need:
Wooden birdhouse
Pink Paint
Paintbrush
DecoArt Glass Paint pens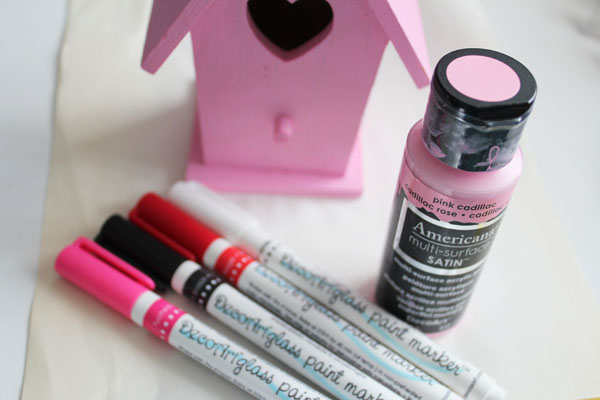 Start by painting the birdhouse, then letting it dry. One coat is perfect with the Americana Multi-Surface paints.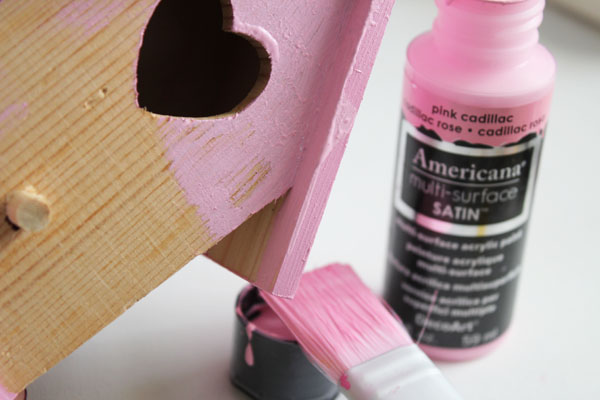 Grab your glass paint pens, and start doodling. I know the pens are designed for painting on glass, and they work great on glass… but I use them on all surfaces, because they work so well!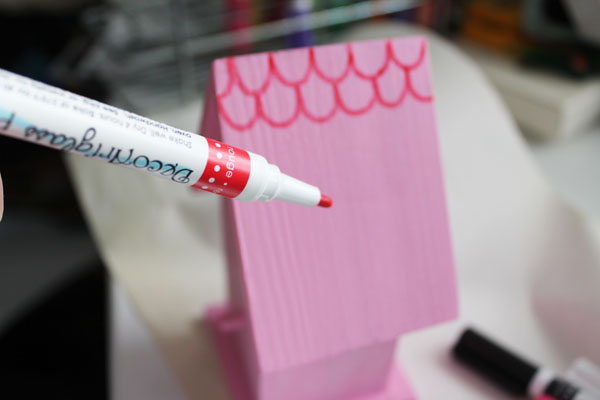 Add hearts, swirls, whatever you like, to make a fun and sweet design!