I'm super excited to share this simple beaded bracelet with you today, because it also means that I can share with you some exciting news! I'm part of the Cousin Beads Ambassador team! I met with the amazing folks at Cousin back in January. Since then, life has been crazy with our big move to California… but I have had a blast getting to know the other ambassadors. They put together a fun challenge – each of us was sent an identical box of beads and supplies, and we had to make something.
When I got my challenge box, I was stumped. All kinds of beautiful beads… but where to go with them. I picked a few strands, and made this fun and simple bracelet. I love that it has a pattern, is sparkly, but still understated… very my style. And you can whip one up in 15 minutes or less… which is perfect for me!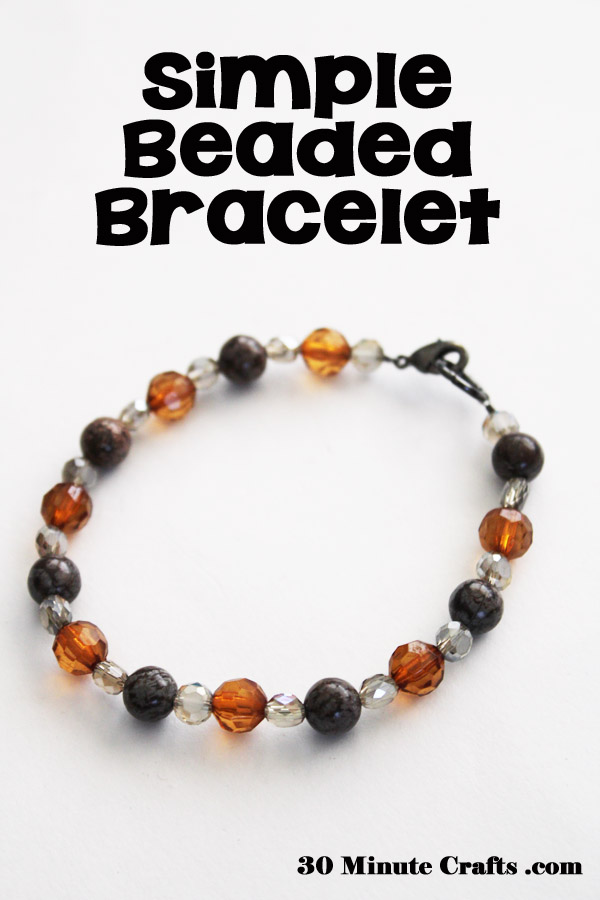 I'm on the team with a bunch of insanely talented ladies… be sure to check out their projects:
Allison at Quiet Lion made some beautiful Bohemian-inspired piecesDawn created a lovely animal print inspired necklace
Shelly made several pieces including a copper wristlet that I LOVE
Rachel made a turquoise and copper bracelet I might have to copy with my leftover beads
Molly made several awesome wire-wrapped pieces
Rebecca made a really cool stacked bead and chain necklace
Check out what Lisa made
So… let me show you how I made my bracelet! In addition to the beads I used (affiliate links added to make it easy):
Lobster clasp and jump ring
Tiger Tail Beading Wire

Tube Crimp Beads

One Step Crimping Pliers

Jewelry Pliers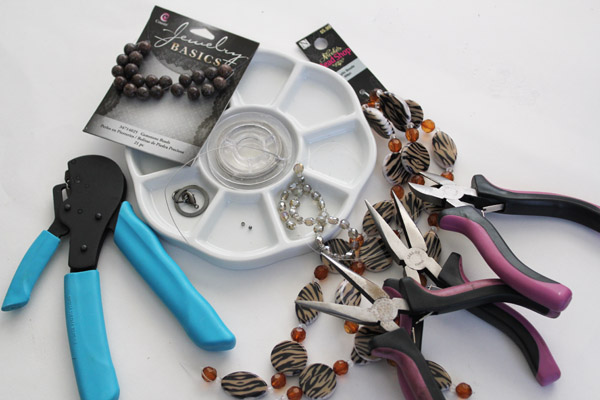 Start by cutting a length of tiger's tail, I use about 1.5-2 times the size I'm going to need, just so I don't have to worry about beads spilling off the ends. String on a crimping bead, the lobster clasp, then string the tiger's tail back through the crimping bead.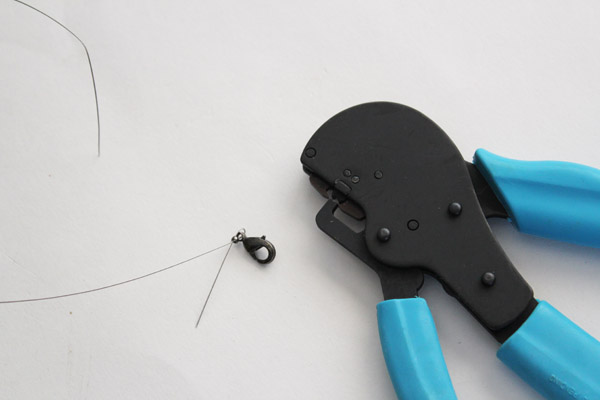 Use the one-step crimping pliers to secure the clasp in place.
I added my beads in a pattern, then added a crimp bead, the jump ring, and threaded the tiger tail back through the crimp bead.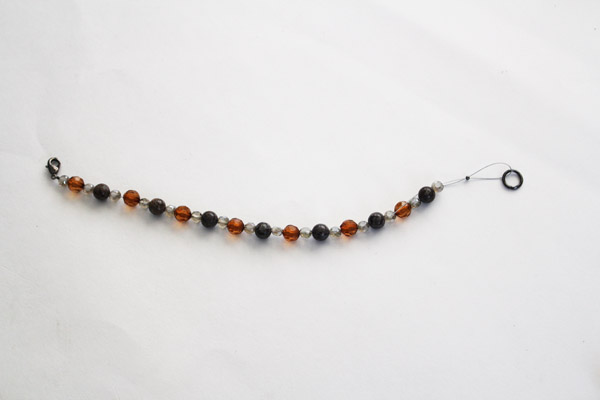 I tugged on the end to make everything snug, used the one-step crimping pliers again, and my bracelet was done!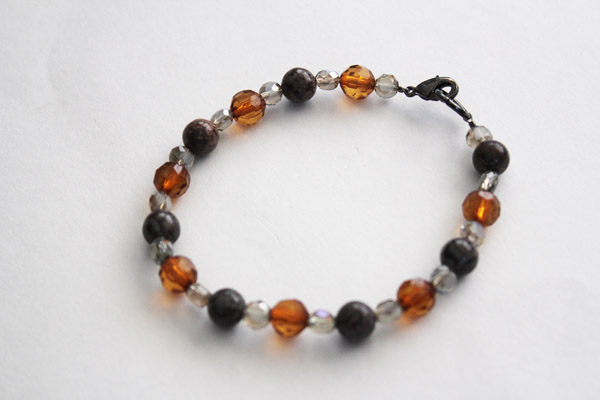 Really, the toughest part is deciding on a pattern… and with these beautiful beads, it is hard to go wrong there!
I had so much fun (and these are so easy) that I whipped up a whole wrist full of them!