All week long, I'm going to share fun recycled crafts. Like this Upcycled Shirt Wreath. Recently, we moved out of state. My son left the charter school he was going to, meaning we had lots of uniform shirts he'd no longer be wearing. Most of them were fine to give away, but one had some holes in it. Instead of throwing it away, I decided to turn it into a bow for a wreath. While my son was in school, I would often help out with bulletin boards and door decorations. Since we were leaving, I thought it would be fun to give his teacher a wreath to decorate her door.
This week of recycled crafts is another fun Craft Lightning Week. Each day I'll share a recycled craft that can be made in 15 minutes or less, and along with my Co-host Angie from The Country Chic Cottage, and our Guest Host Carissa from Creative Green Living, we'll share lots of other fast and fun recycled projects from other crafty bloggers – make sure to scroll to the bottom of the post to check out all their ideas.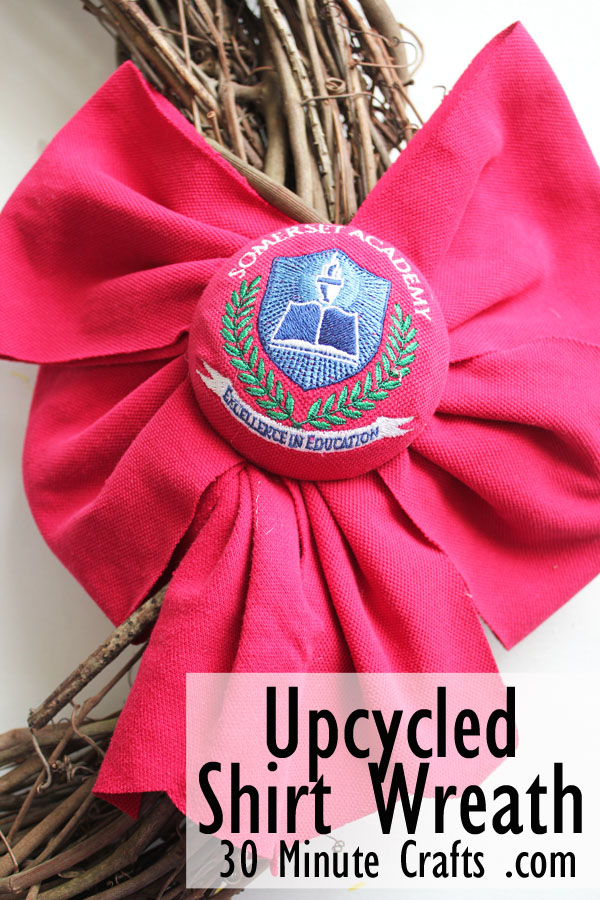 To make a wreath of your own, you'll need:
Grapevine Wreath
Shirt
Metal Lid
Scissors
Rotary Cutter & Ruler (optional)
Hot Glue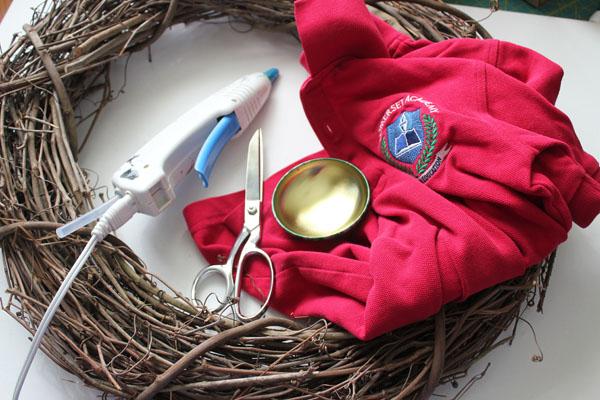 Cut out the embroidered crest on the shirt. Make sure to leave enough margin to be able to glue the edges of the shirt to the back of the lid.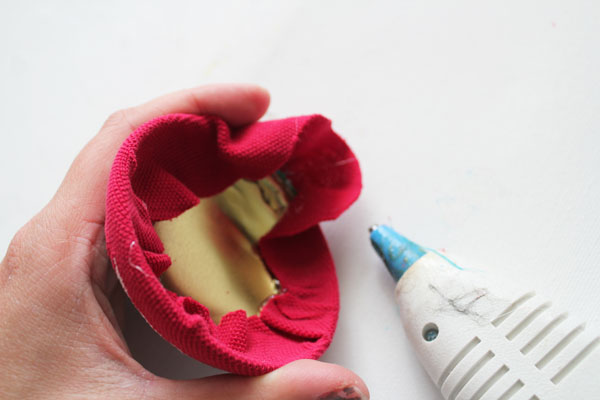 Glue the crest in place.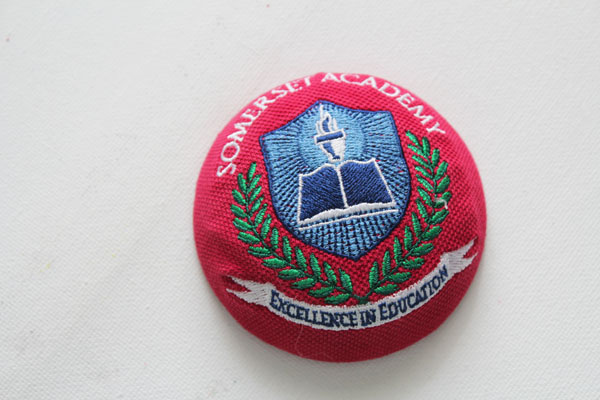 Cut strips out of the shirt.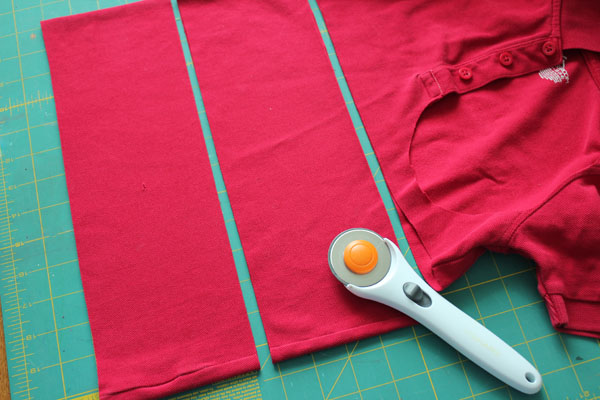 Cut the strips to make 4 loops, and two tails.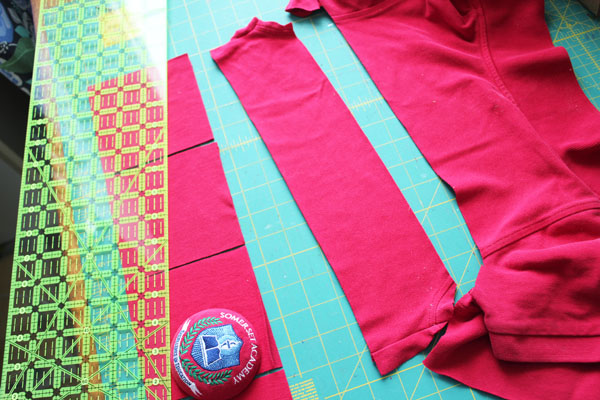 Glue the raw edges of the loops.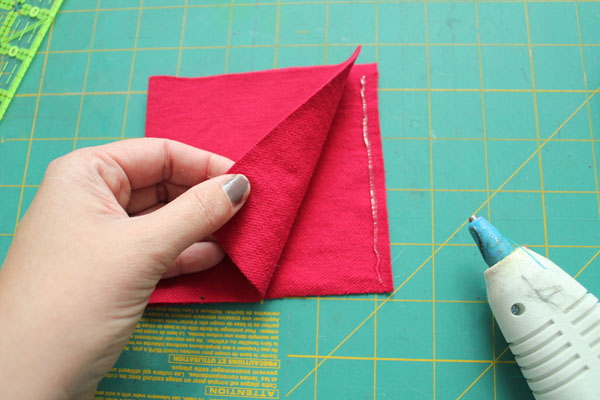 Pleat the glued together raw edges, glue down the pleats.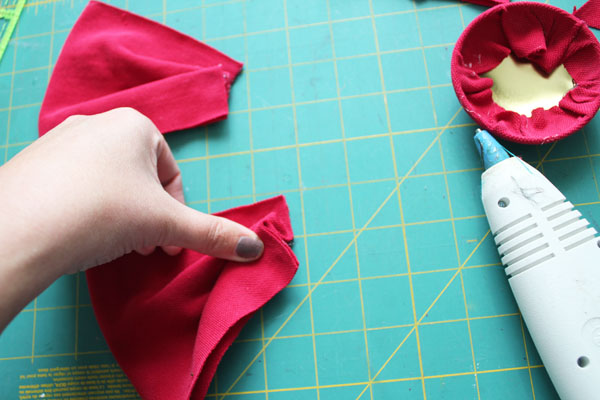 Notch the bottom of each of the bottom strips for the bow. Pleat just like the loops.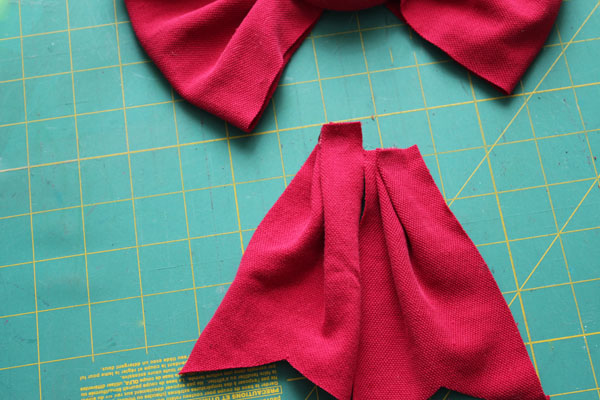 Glue the bow in place on the wreath, and you're all done!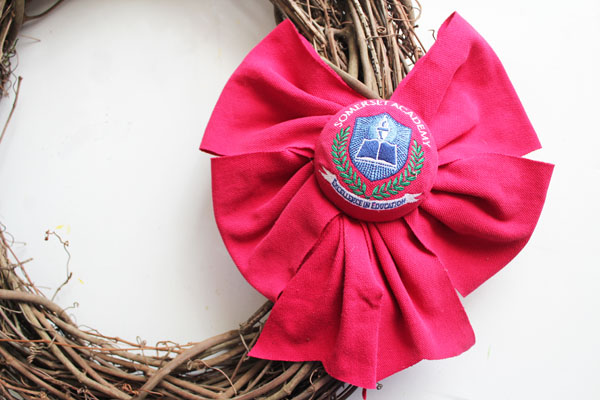 This wreath makes a great gift for a teacher at the end of the year! Oh… and check out these other great (and fast) recycled craft ideas:
Laura Kelly used old magazines to turn plain composition books into fun journals.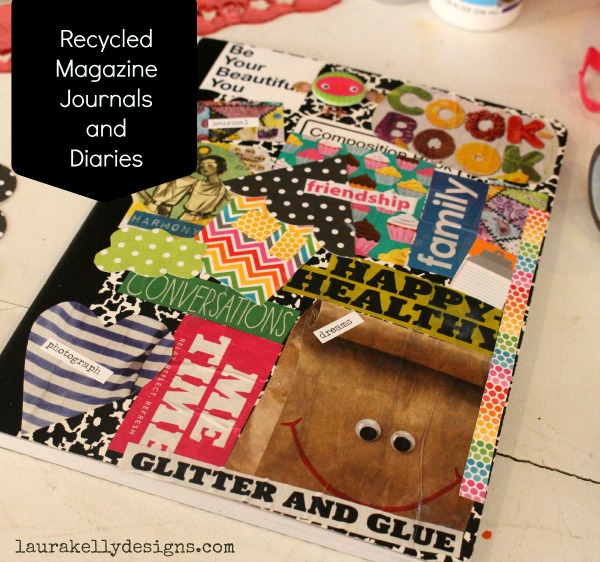 Laura from Pet Scribbles made upscale looking vases from lotion bottles: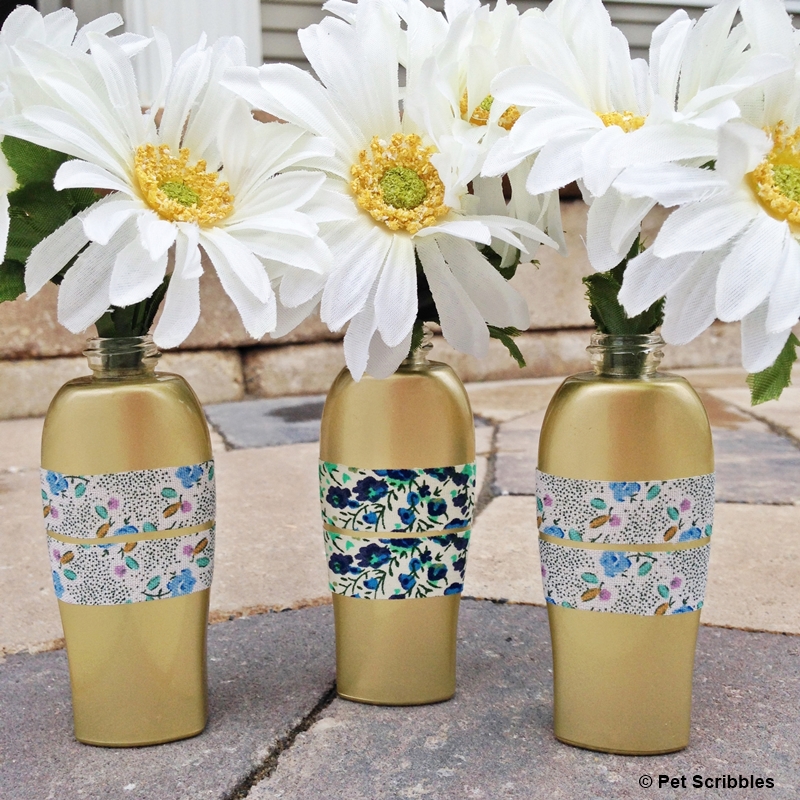 Over at Tried & True, Vanessa made a bird feeder out of a thrift store find: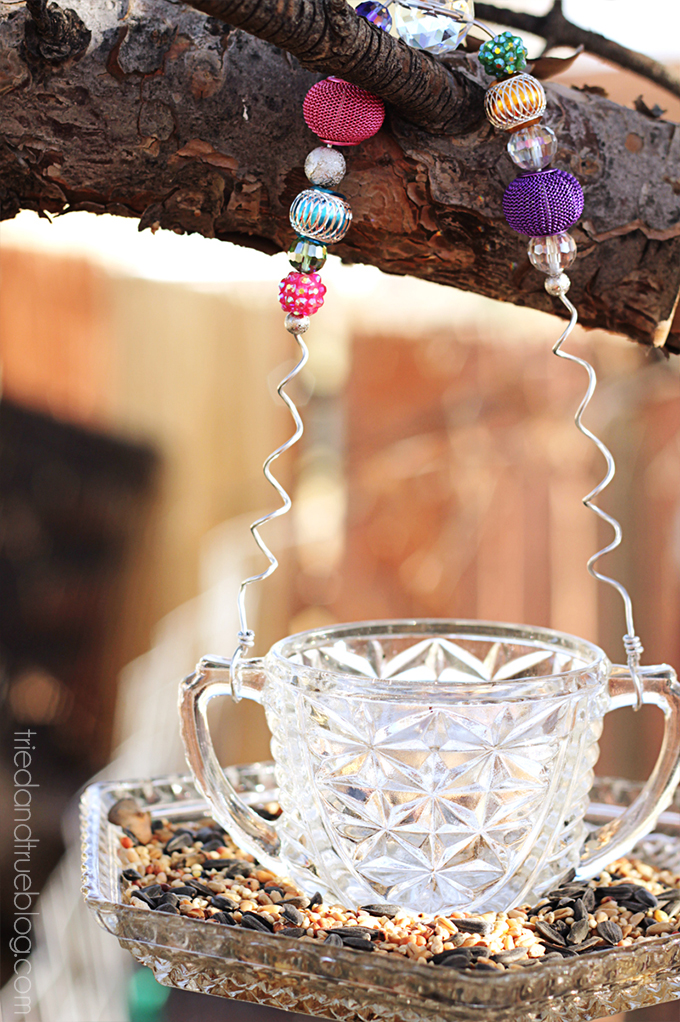 If you've ever crafted with old jeans, you probably had the thick seams left over… 4 You With Love shows you that even denim inseams can have a new life… as a key fob.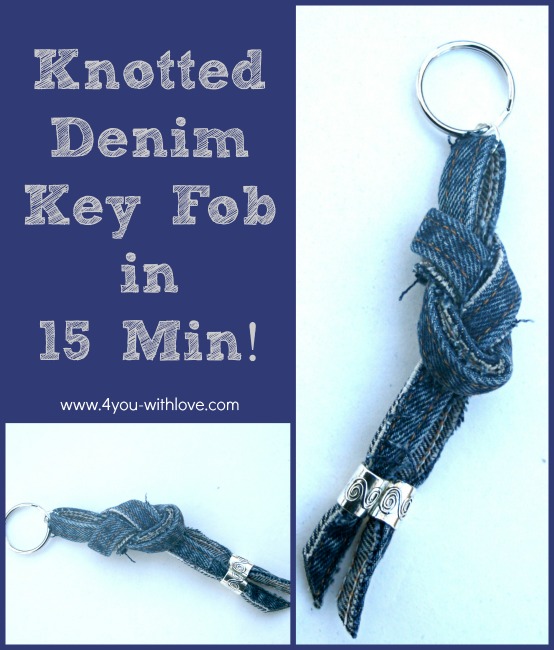 Carisa at Messes to Memories shows how an old juice bottle becomes the perfect child-sized watering can.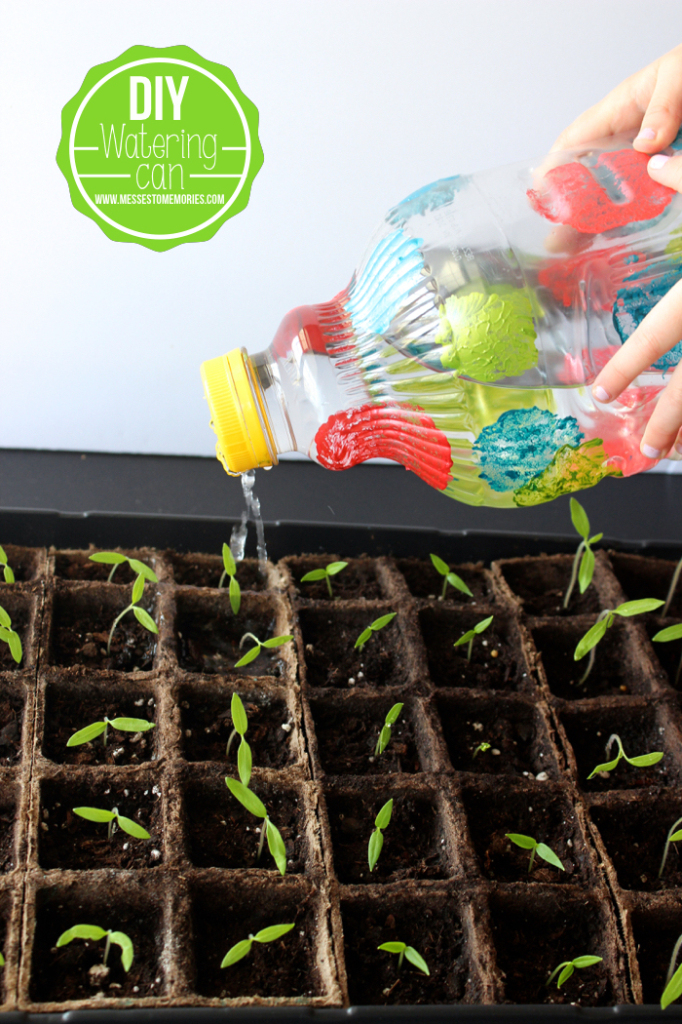 I would never have thought that dryer sheets could have a second life, but Brooke at Artistic Endeavors showed me how dryer sheets become adorable Angels.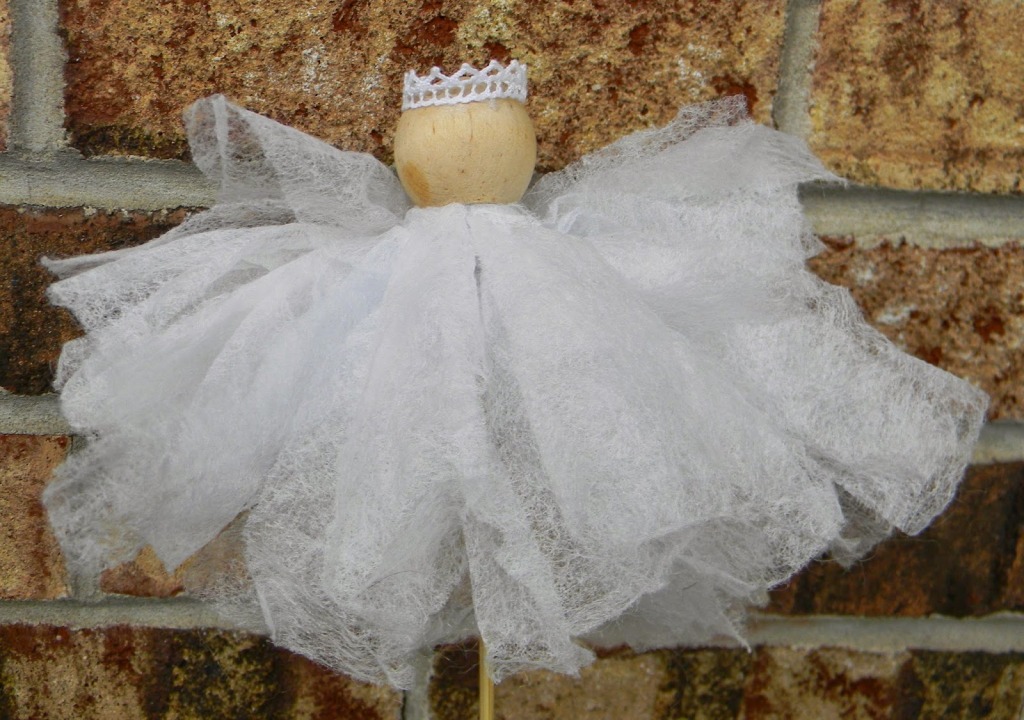 Carissa from Creative Green Living, our crafty guest host for this series plants a tree in an upcycled can – perfect for gift giving.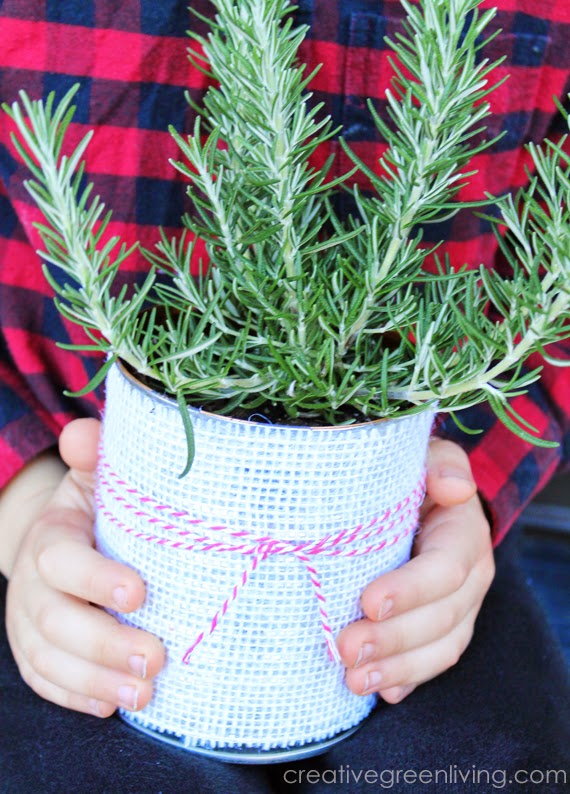 And my Craft Lightning Co-host, Angie from the Country Chic Cottage, made this adorable Easter Decor from old pickle jars: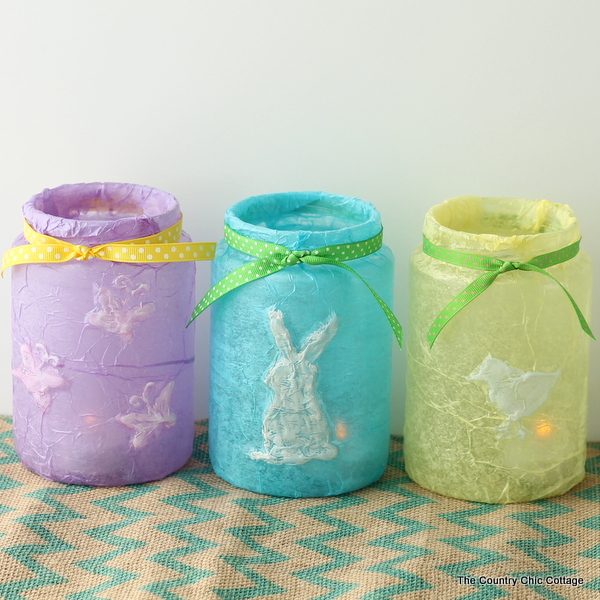 Be sure to come back all week long for more upcycled and recycled crafting ideas!