We're celebrating teachers, and what better way than with a whole book of gift cards! Teachers spend so much of their own money paying for supplies for their class… a book filled with gift cards helps offset some of those costs… and gives them some sweet treats as thank-yous! Think about what your teacher uses most, then fill their gift card book with what they need… craft supply gift cards, grocery, box stores, or maybe their favorite coffee chain?
All week long I'm sharing fast and fun teacher appreciation crafts like this one, along with my co-host Angie from The Country Chic Cottage, and our Guest-Host Jessica from Mad in Crafts. We're also sharing fast and fun teacher appreciation gifts from our crafty friends here online – be sure to scroll to the bottom of this post to check out their fun ideas!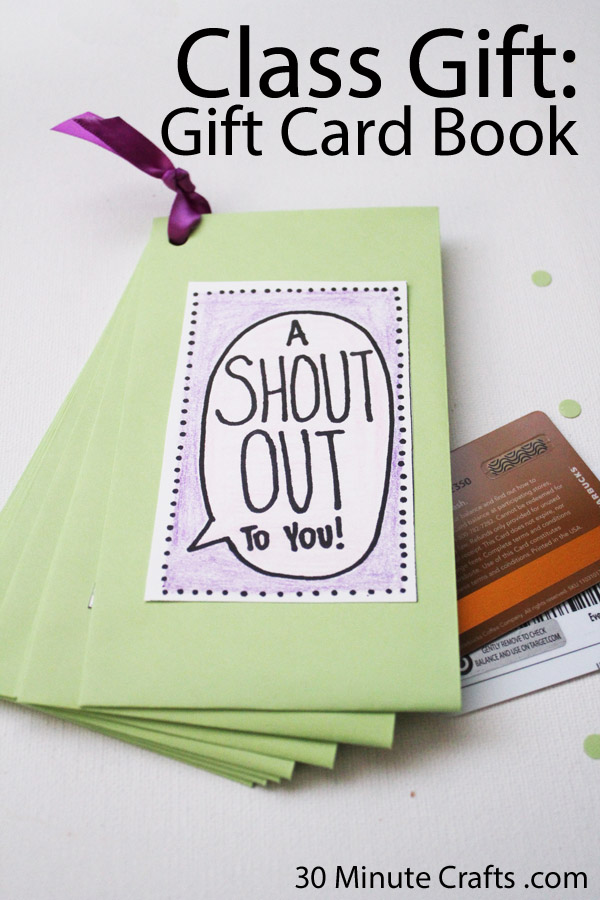 To make this little book you'll need:
Envelopes
Hole Punch
Scissors
Ribbon
Teacher Appreciation Thank You Printables (set of 8)
Gift Cards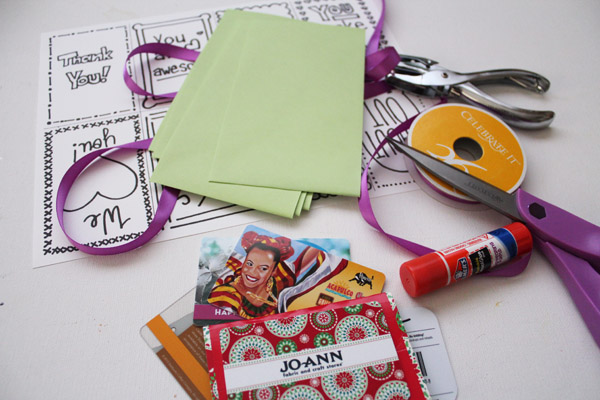 Start by cutting out the printables. You can send these home with students, and ask them to color them in. If you feel comfortable doing so, you can ask them to bring back the tags with a gift card for the teacher. It doesn't have to be much… every little bit helps!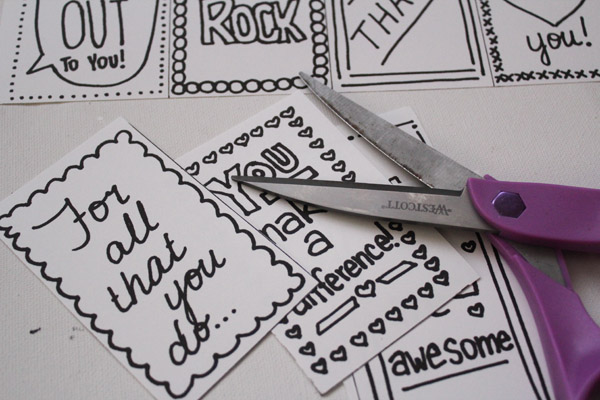 Punch holes in the envelopes. Start by punching a hole in two at the same time. Put one to the side, then line up a new envelope under the first. Punch through the first hole into the second envelope. Repeat. This way all your holes will be lined up perfectly!
And make sure that your flaps are on the opposite side of each hole…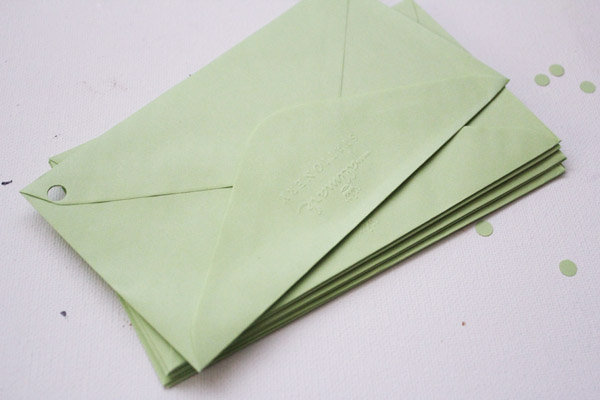 Glue the printables to the envelopes.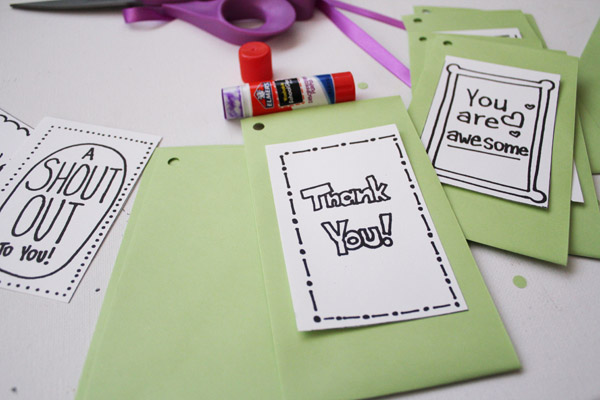 Tie together with a ribbon.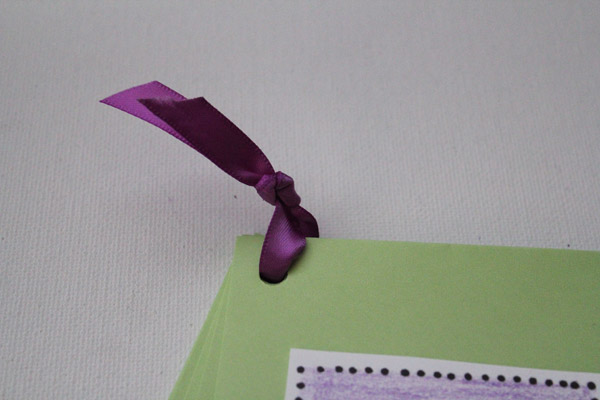 Slip a gift card into each envelope for a stack of treats any teacher is sure to love!
Check out these other great teacher appreciation crafts:
Lisastuf made this sweet Teacher Note Necklace.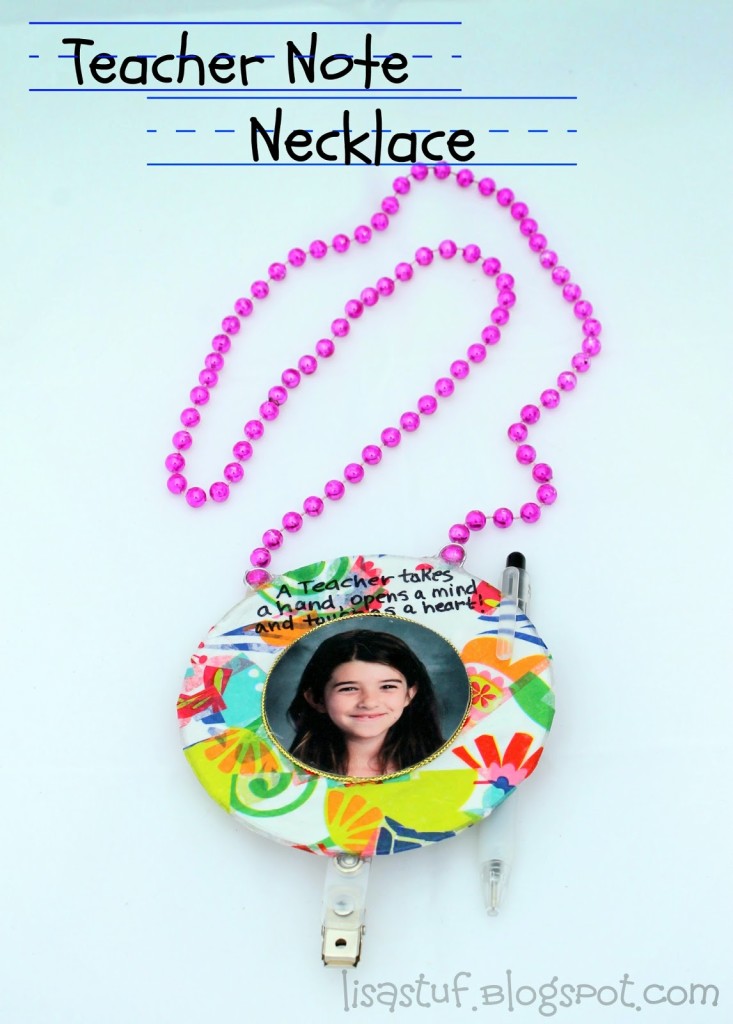 This great Teacher Lanyard was made by My Craftily Ever After, and she shows you how to make your own!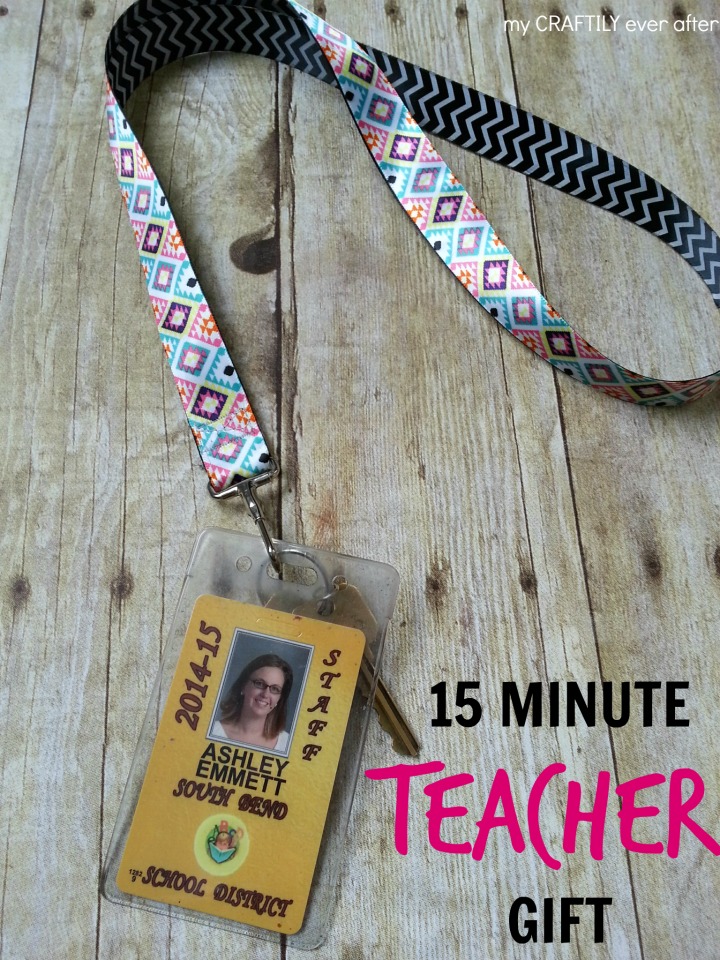 These cupcake Liner flowers with chocolate candy centers are adorable. Check out Dolen Diaries to learn how to make them yourself!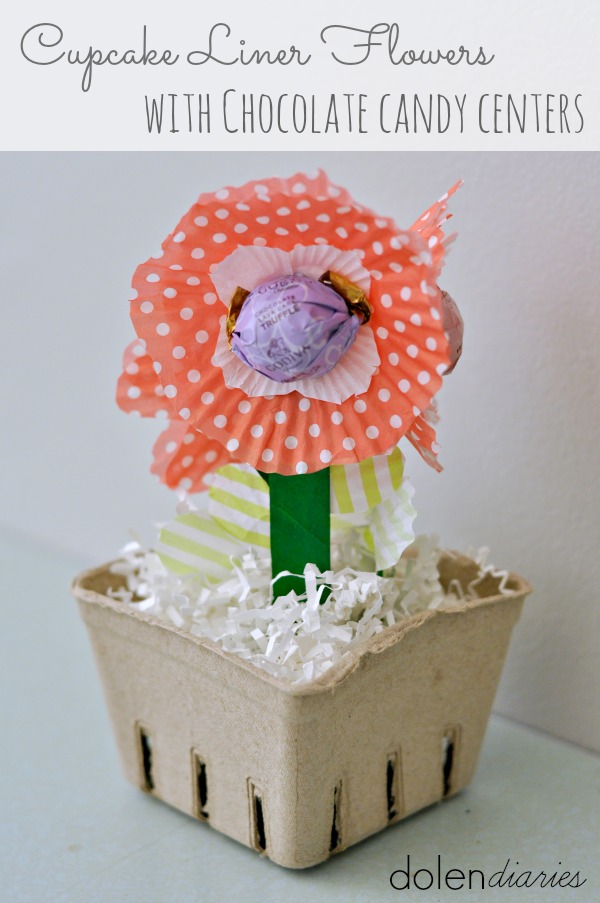 I love this inspirational key ring made by Duct Tape and Denim.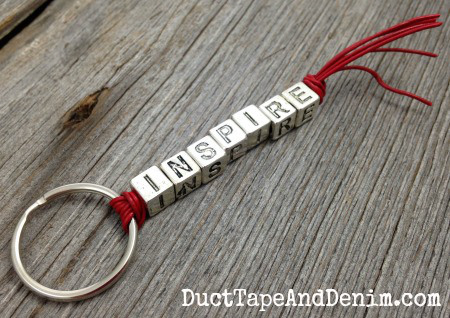 How perfect is this DIY Gift Card Holder  from Simply Kelly Designs!?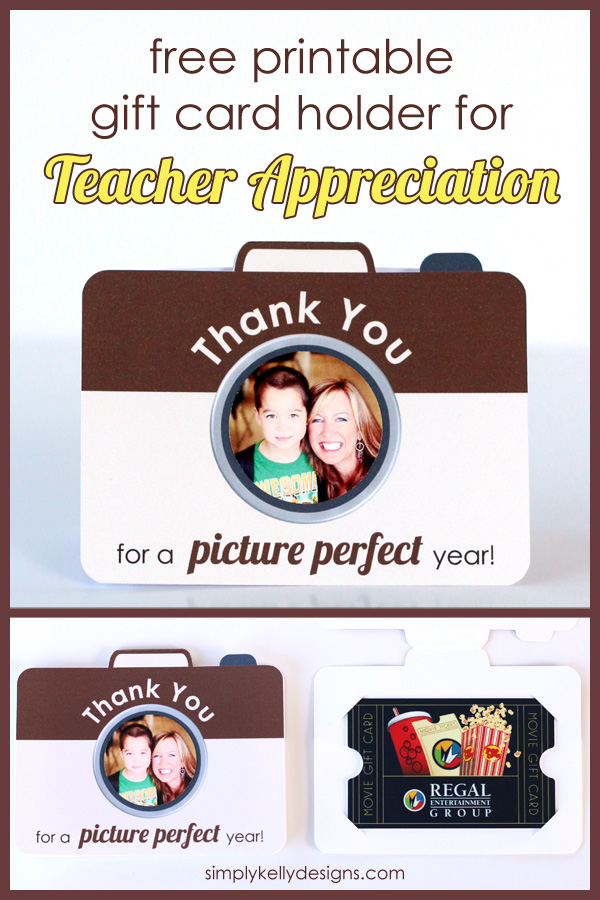 My co-host, Angie from THe Country Chic Cottage has a fun Gumball and Ball jar teacher appreciation gift idea.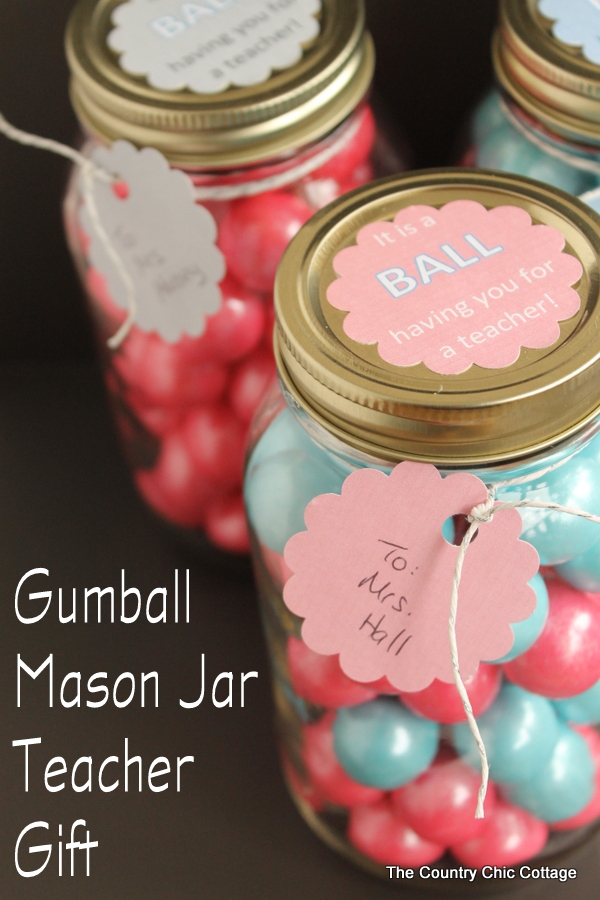 And our Guest Host Jessica from Mad in Crafts has a Baseball-themed teacher gift! 
Come back tomoorow for more fun Teacher Appreciation Gift ideas!