It is the last day of Teacher Appreciation Craft Lightning! Hopefully you've enjoyed all the fun and fast Teacher Appreciation Crafts we've been making this week. I want to share with you one last fun (and easy!) project you can make – this metal stamped teacher appreciation necklace. It is super simple to make, in just a few minutes, with the right supplies. And what child doesn't love giving jewelry to their amazing teacher, right?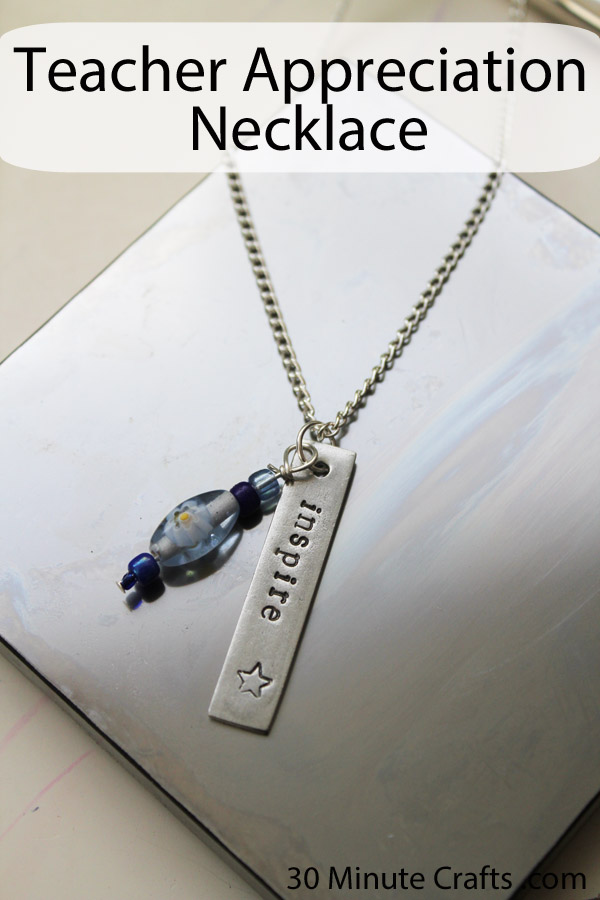 To make this necklace you'll need:
Impress Art Letter Stamps (I used the "Newsprint" font)
Stamping Block
Hammer
Stamp Straight Tape
Impress Art Stamping Blank
Jump ring
Chain and jewelry clasp
Head Pin
Beads
Jewelry pliers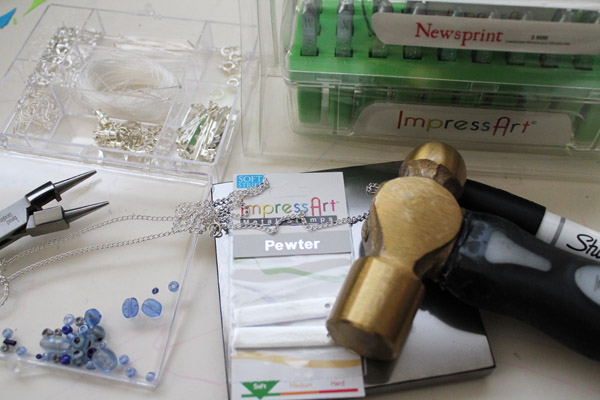 Start by stamping the blank with a word for your teacher, then use a Sharpie to get ink into the stamped area. I stamped "Inspire", but there are lots of great words – teach, learn, read, grow, achieve, dream, create, passion… I'm sure you can think of lots of great words. But here we just need one.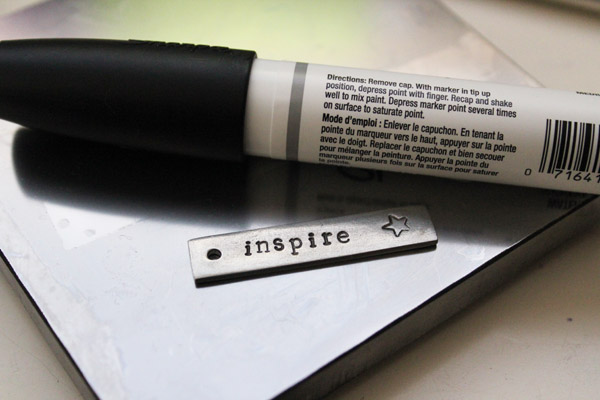 Put some beads on a head pin, then wrap the top of the head pin to create a loop and secure the beads in place.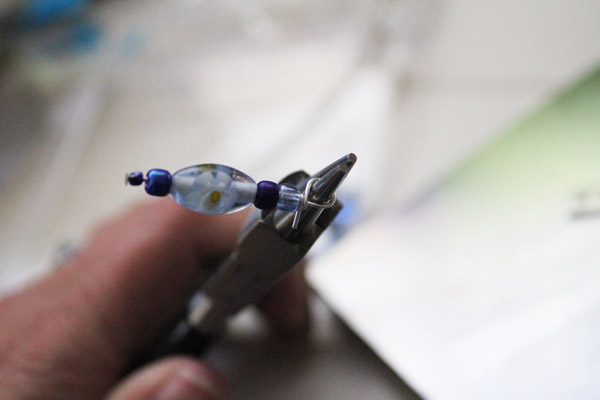 Using a jump ring, attach the beads and the word to the necklace. If the necklace doesn't have a jewelry clasp, add one.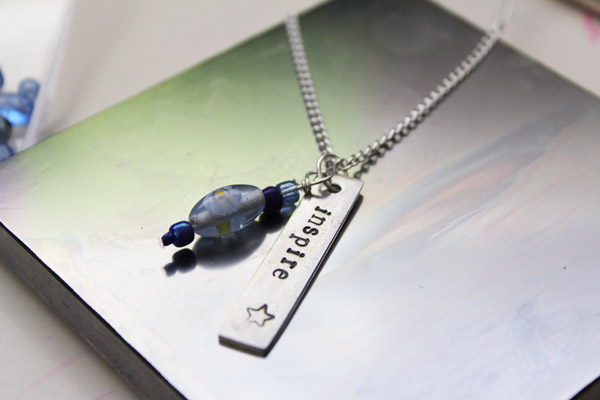 This necklace is very simple to make, and not at all an expensive gift to give. You can also personalize it with a word that has meaning for the teacher, and use beads that are in the teacher's favorite colors.