I'm super excited to share The Honey Do cocktail with you today, and the corresponding craft: a sweet little swizzle stick you can make this cocktail just a little sweeter. How can you resist? A quick and easy craft, a strong and sweet cocktail, and a completed "honey do list" at the end of the day!
Natalie's sent me a cooler of their delicious juices, and I was determined to savor each one… what better way than to pair it with some liquor, right? I've promised them a few fun cocktail recipes, and some quick and easy craft projects to go alongside them. You ready? Let's get started!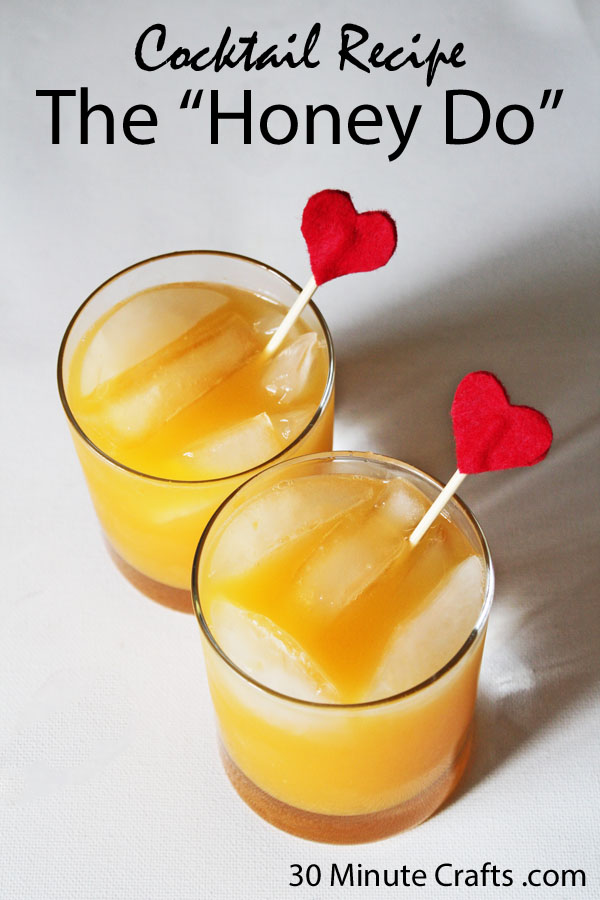 For the craft you'll need:
Your highball glass
Bamboo skewers
Scissors
Red felt
Hot Glue gun
For the drink you'll need:
Natalie's Honey Tangerine Juice
Smirnoff Wild Honey Vodka
Before we get to the crafty portion, I just want to add that you should always drink responsibly. Know your limits, don't drink and drive, and if you're going to drink and craft… get a low-temp hot glue gun!
Cut your bamboo skewers so they extend about 1″ past the rim of the glass. Don't use your good sewing shears. Use craft scissors, okay?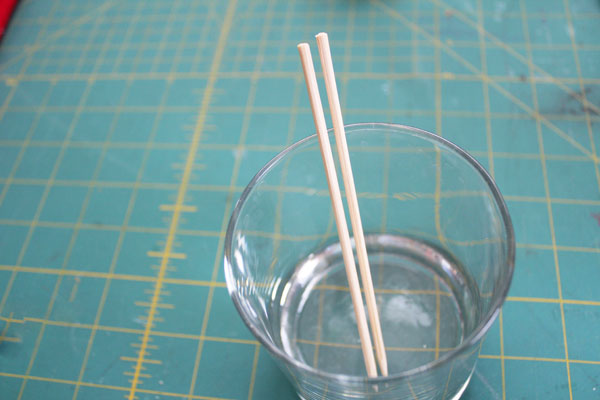 Fold a segment of felt in half, and cut through a double layer to make two hearts the same size. They should be about 1″ square.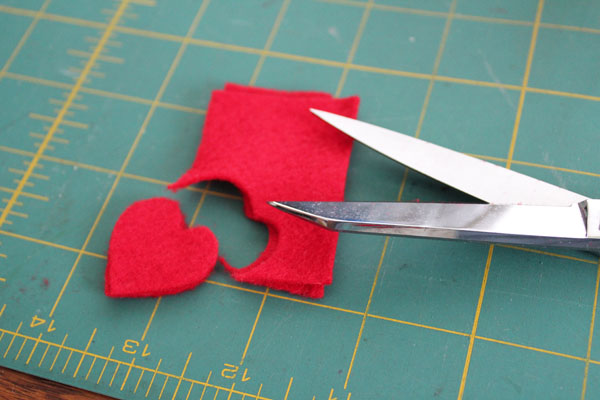 Separate the two hearts, add a dab of glue, then press down one end of the skewer.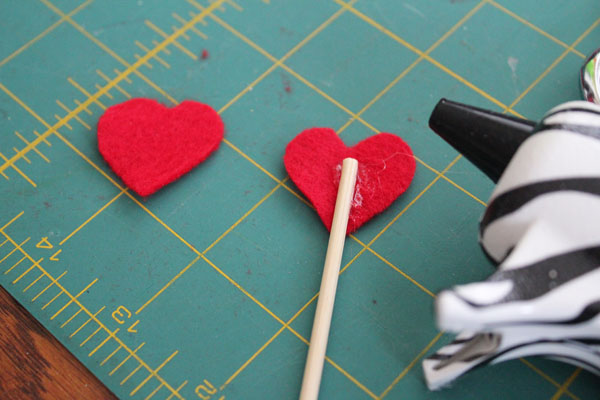 Another dab of glue, the second heart on top, and you're all done!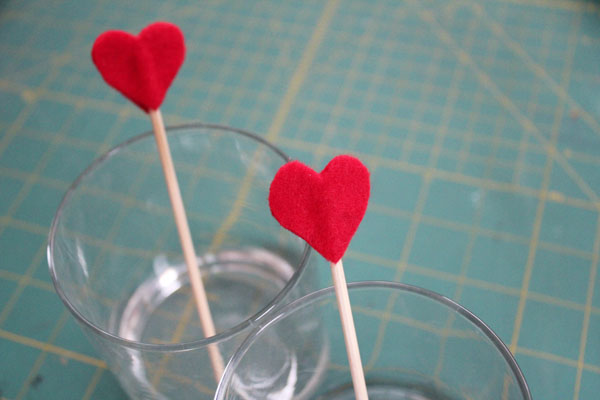 Now let's add a sweet cocktail to go with these sweet swizzle sticks…
1 part Smirnoff Wild Honey Vodka
3 parts Natalie's Honey Tangerine juice
stir well and serve over ice
… after the day's honey-do list has been completed.