Tomorrowland comes out in theaters today. I had the chance to catch an early screening of it earlier this week. It is a fun movie that reminds us of the value of dreamers. As a creative person, I love the message! However, for all you mamas of youngin's… they'll love the movie, but you might want to cover their eyes during the two times that heavy machinery smashes a human or anamatronic body. Just a little too much violence, in an otherwise charming movie, for this mom trying to teach her young boys to play nicely.
I love making craft projects to go along with the movies we see, so I came up with this DIY Tomorrowland Pin. I've done all the heavy-lifting, creating a cut file you can use to cut out your design. And I'm super excited, because this time I can offer you the cut file as an .SVG file! That's right, a universal file for whatever cut machine you have!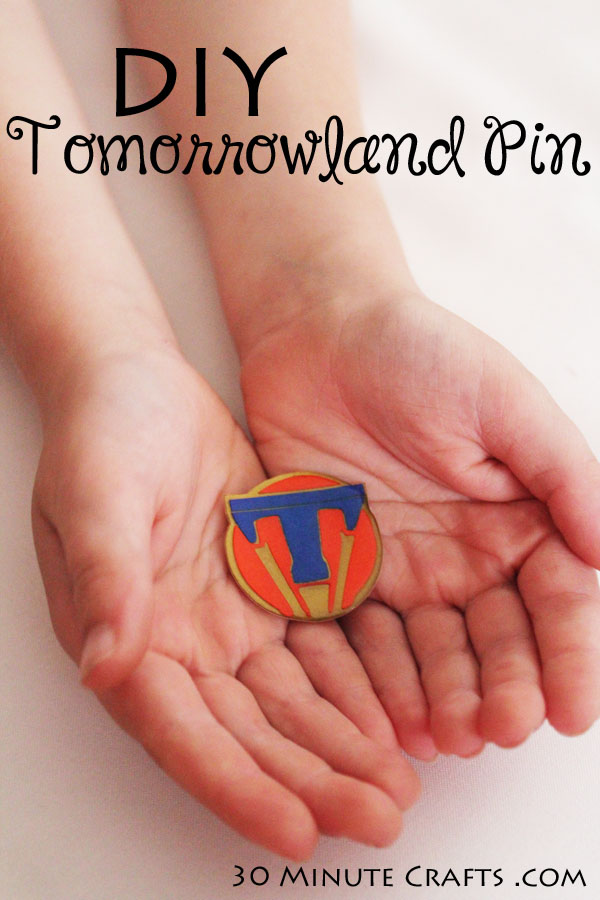 To make a Tomorrowland Pin, you'll need:
Orange Cardstock
Blue Cardstock
Gold Cardstock (or gold foil and a manilla folder)
Magnets
Hot Glue
School Glue Stick
Mod Podge
Mod Podge Dimensional Magic
Paintbrush
Cutting Machine – I used my eclips2
Cut file: For eclips2 or the .SVG cut file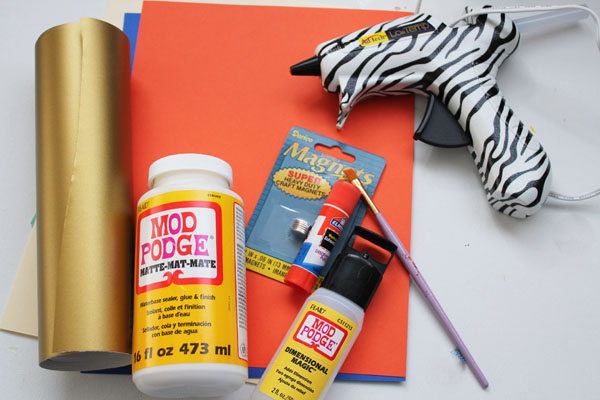 Start by cutting out the pieces.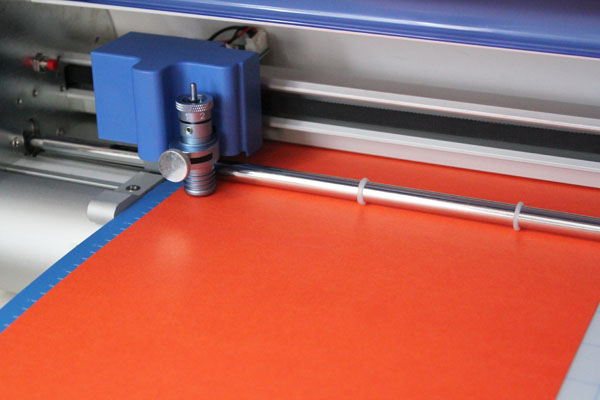 The background is gold, the T is blue, and the funny-shaped bit is orange.
Test-fit the pieces for placement, then glue in place. I like to put my pieces on a scrap piece of paper, then use my gluestick.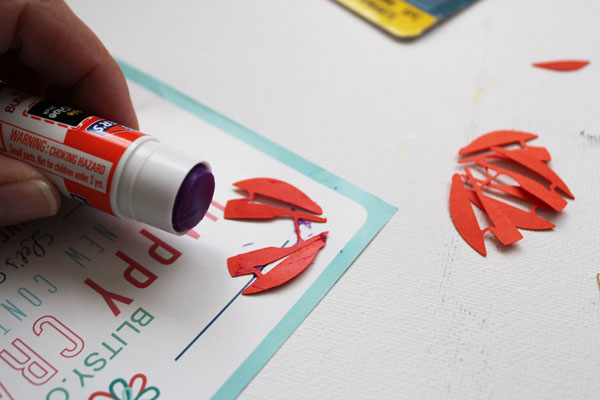 This pin is about 1.5″, so it is a little larger than the pin looks in the movie… but with so many small pieces, a little bit larger is easier to put together, and fun for kids!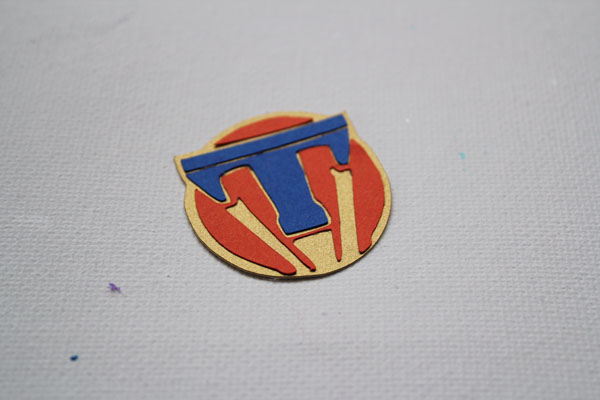 Brush a coat of Mod Podge over the top to keep everything in place.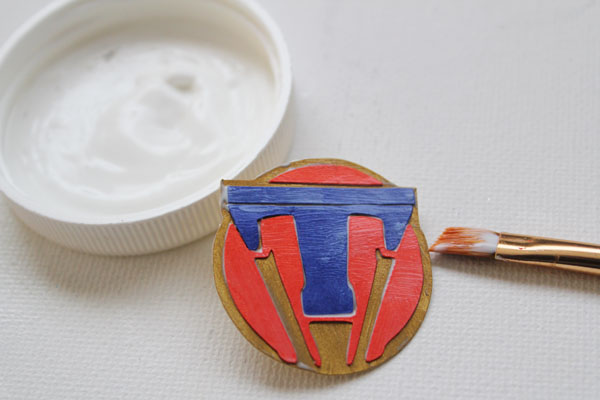 Once the Mod Podge has dried, use hot glue to secure the magnets to the back. The two magnets will secure the pin to clothing – just remove the top magnet, place the pin on the clothes, and put the magnet in place with the fabric of the clothing between the two. Alternately, you could use a pin-back… but I thought a magnet back felt a little more "techy".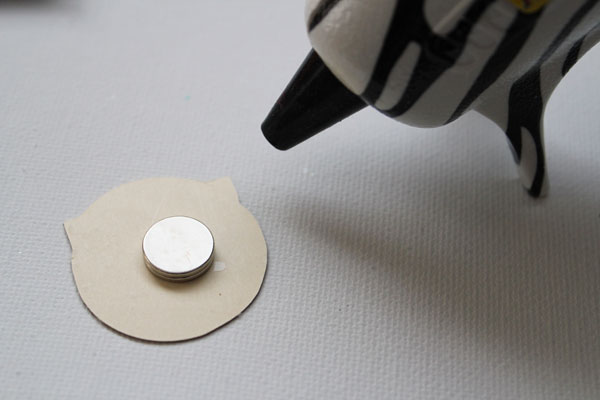 You could stop here, but to give the pin more depth, add a layer of Mod Podge Dimensional Magic. It works like resin, but doesn't get quite as hard… and the benefit is that you don't have to mix resin and wait for it to get thick enough to dome on the top.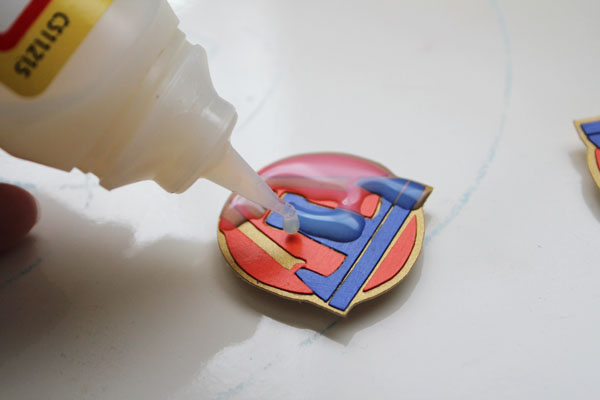 Leave overnight to dry.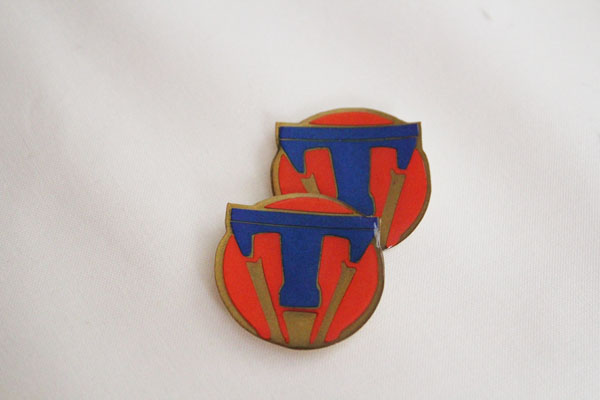 Invite your friends to become the newest members of Plus-Alpha… and change the world.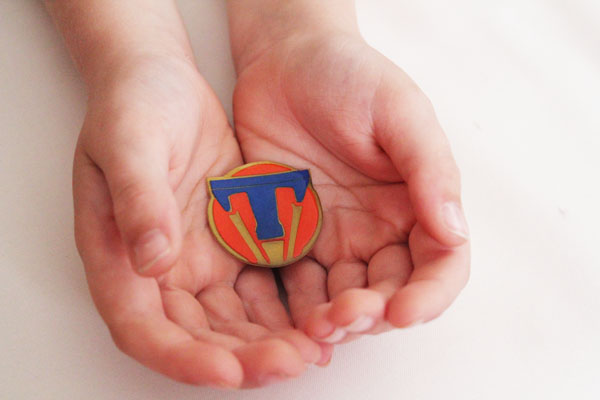 Save