I'm back with another fun drink recipe, my Lemonade Margarita. If you like a good margarita, you're going to love this easy-to-make Lemonade Margarita! It is light and perfect for summer, and oh-so-delicious! Oh, and while we're whipping up these cocktails that are perfect for a summer BBQ or family gathering, I'll show you how to make these simple Drink Marker Straws. Basic straws can do double-duty as drink markers – letting your guests know which drinks are boozy, what is in a drink, or allowing them to make their own drink marker so they'll always know which drink is theirs!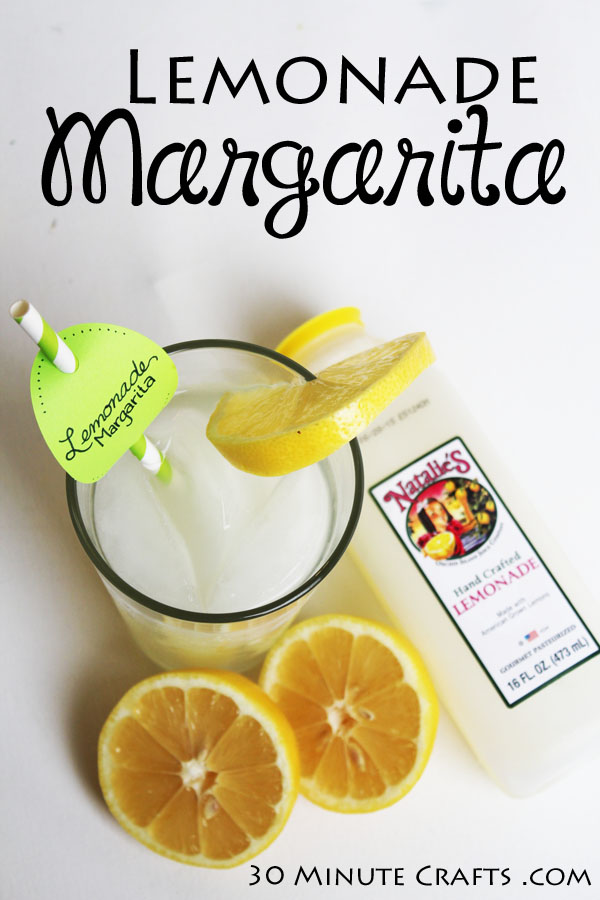 Let's start by making the drink marker straws. These are simple to make.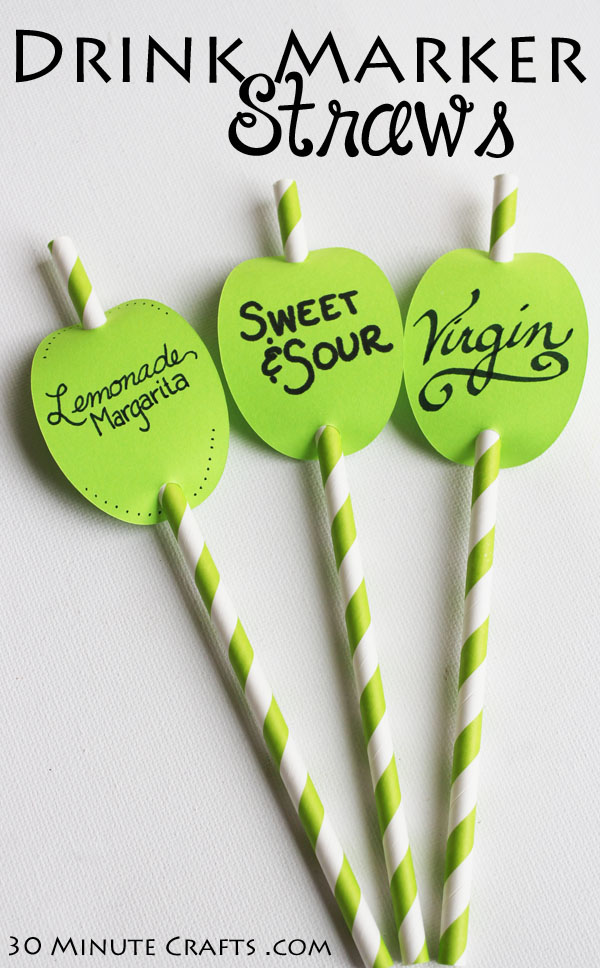 You'll need straws (I used paper straws), colored paper, and pens or markers. To make mine all the same size, I used a Silhouette machine, but you can use scissors and a hole punch if that's what you have handy.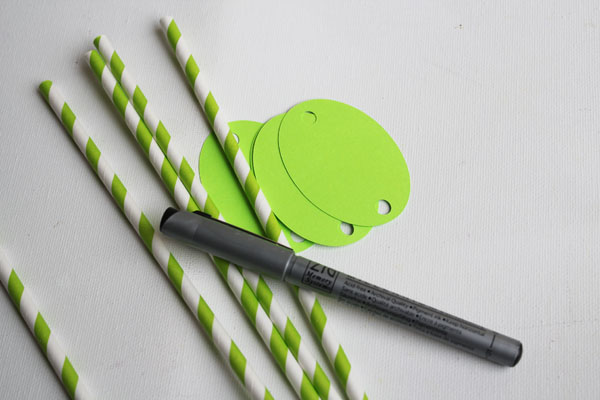 Cut the oval shapes. If you have a Silhouette machine, here is the digital cut file. If not, cut ovals, then punch a hole in each end with your hole punch.
Write on your tags, or leave them out so that guests can add their own name or details. You can even make an icebreaker party game out of it… have them answer a question about themselves – where they were born, their favorite color, their favorite food… a great conversation starter!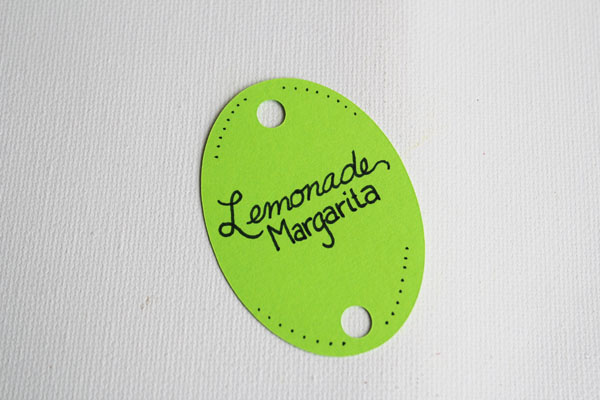 Insert your straw through the holes, and you're all done!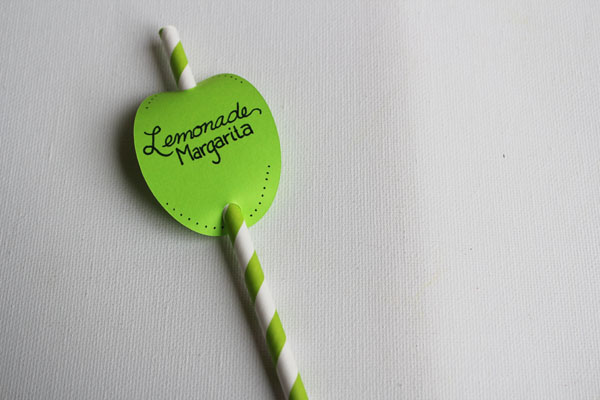 You really can write or decorate however you like…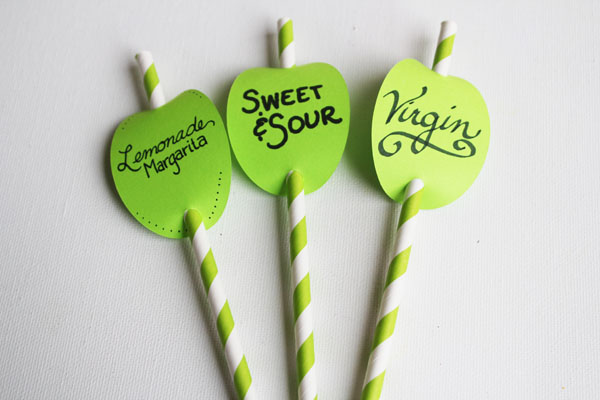 Now… let's get down to making this Margarita, shall we?
You'll need:
4 parts Natalie's Lemonade (this tastes awesome with their Strawberry Lemonade, too!)
2 parts Tequila (pick a nice mid-range silver tequila)
1 part Triple Sec
Shake and serve over ice. You can salt the rim if you like, but the lemonade has the perfect combo of sweet and sour, that I find it doesn't need any salt! Yay for skipping a step! Garnish with a lemon slice, if you like.