My son has been doing awesome in school. Since the move, his reading has really improved. It has been a lot of hard work, mostly on his part, and we wanted to celebrate that. Each time he is able to get through a little photocopied book from school without getting any words wrong, we want to check it off as complete. We could just put a checkmark in the corner, but we thought making a stamp would be more fun. I let him decide what we would put on the stamp. He wanted "good job". I made a little sketch of the letters with a star, scanned it in to the computer, and cleaned it up in eCAL 2, the software for my Sizzix eclips2. I love their machine and software because it lets me share the cut file with you as a .svg file… meaning it can be used with most cutters on the market… awesome, right? I have links to the cut files for you at the end of the post.
I bought the (affiliate link:) Silhouette Stamping Starter kit almost a year ago, and had never used it. Since I hadn't used it on the Silhouette, I didn't want to use it on the Sizzix without first trying it on the Silhouette. So I took the .svg over to the Silhouette software, and cut it out from there.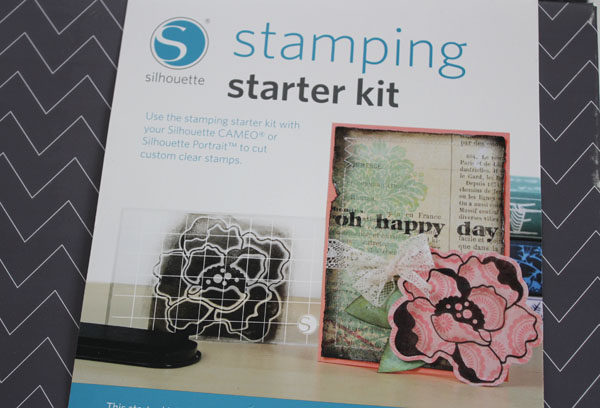 The stamp was easy to cut using the materials in the kit, and the instructions provided, I do have a couple tips:
Don't cut a reverse image – cut the image as you want it to appear. Scale it to the size of the stamp you want, then create a box around it.
After the image is cut, place the acrylic block on top of the cut area. Flip, so that the block is on the bottom, and the mat is on top. Carefully peel away the mat, leaving the entire cut area – both the box you cut, and everything inside it.
Carefully weed away all the stamping material that isn't part of the completed stamp. This ensures that your finished stamp is properly spaced, according to your original cut. The image will be in reverse on the stamp – but when you stamp it, it will look perfect.
The stamping material isn't perfect – it doesn't accept the ink fully the way I'm used to with traditional rubber stamps, but my son loves the custom stamp we made together!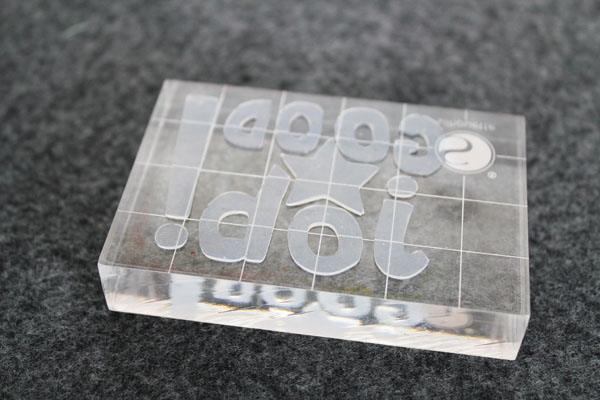 If you'd like to use this image to make a stamp or other gift for your kiddo, teacher, or other special person in your life, you can grab the eCAL file for the eclips2 here, the .svg cut file here, or the Silhouette cut file here.