Etching glasses is super simple, I've done several glass etching projects here, but most involve a cutting machine to cut out the design. This glass etching is even easier, because you don't need a fancy cutting machine! Make these Modern Etched Glasses with not much more than scissors, vinyl, and a little etching cream!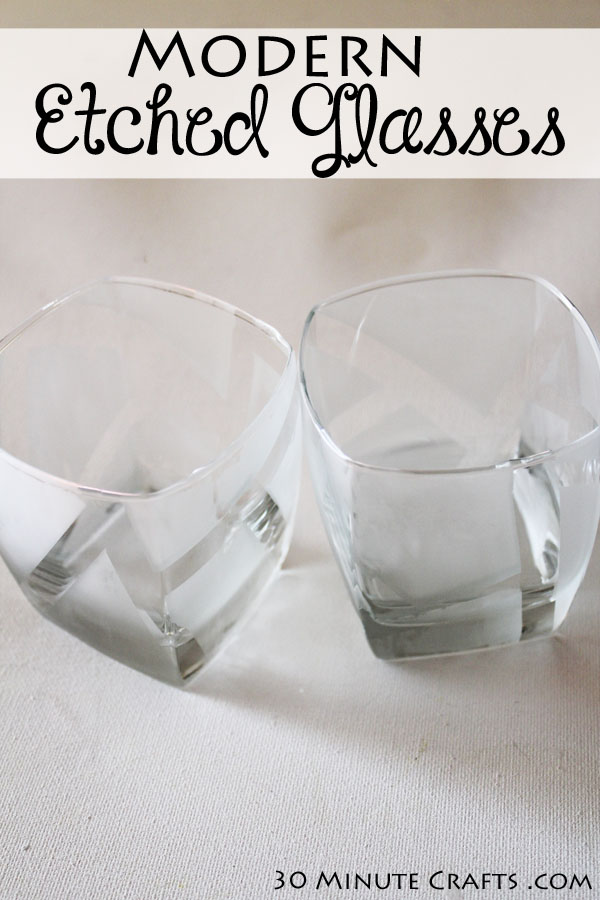 You'll need:
Adhesive-backed Vinyl
Bar Glasses
Etchall Etching Cream
Paintbrush
Scissors
Rubbing Alcohol
Paper towel or cloth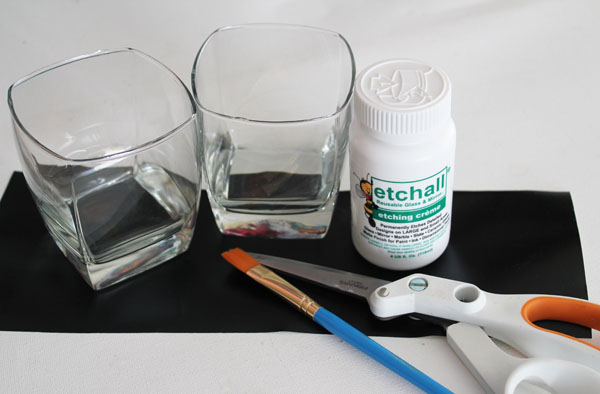 Cut the vinyl into strips, each about 1/2″ wide. Don't worry too much about perfection.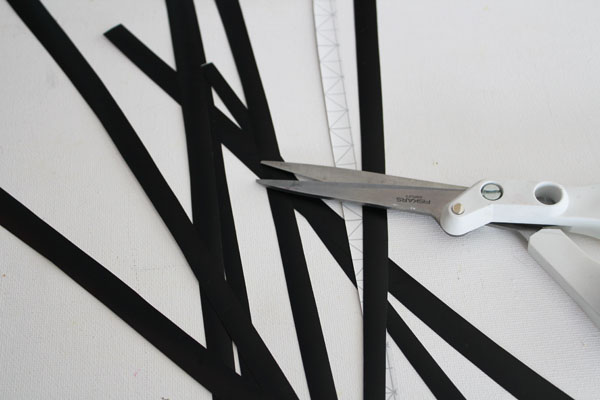 Peel the backing paper off, and place the strips on the glassware in a criss-cross design. Cut strips if needed.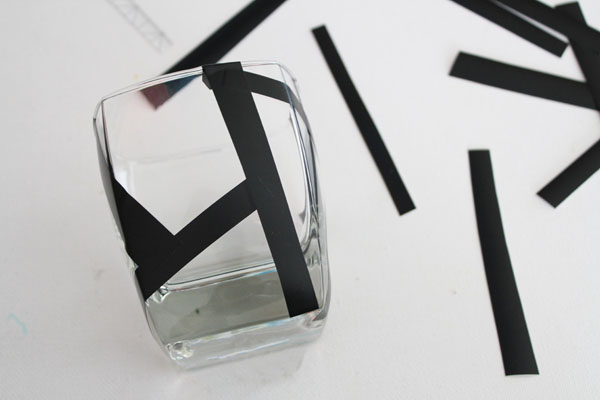 Use rubbing alcohol to clean off the glass. This will take off any oily fingerprints or other residue.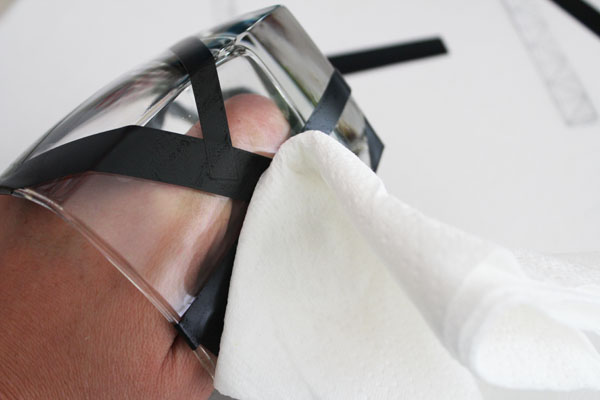 Liberally apply an even coat of the etching cream to the outside of the glass. I put down a plastic bag to protect my crafting surface. Allow etching cream to sit according to the package instructions.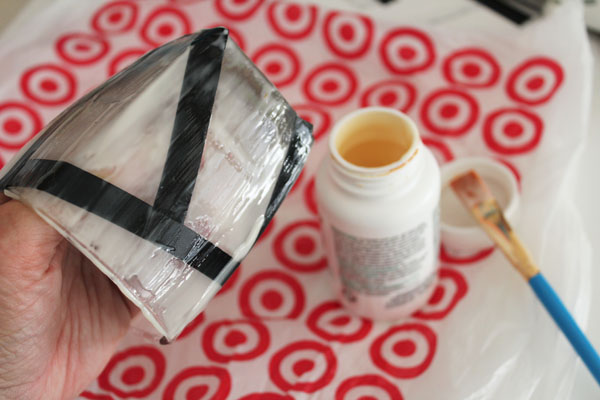 Wash away etching cream according to the package instructions. Once dry, peel away the vinyl strips.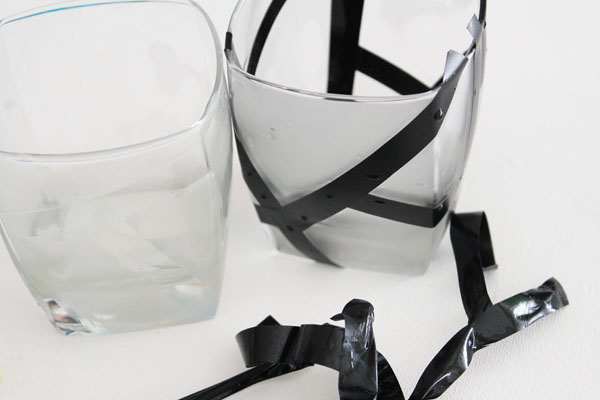 Your new modern etched cocktail glasses are done! Weren't those super simple to make!?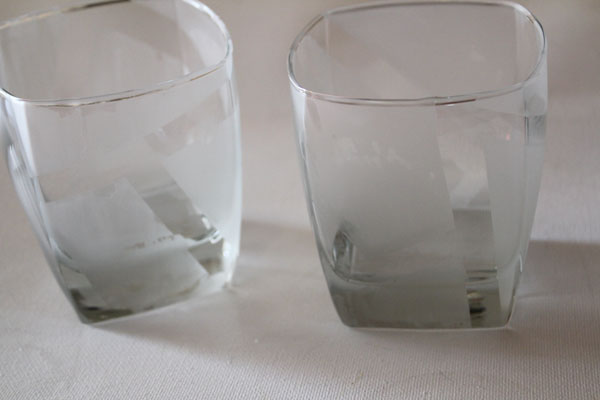 If you want a simple modern cocktail recipe to go with your simple modern glassware, try this Kinky Lemonade:
Just add equal parts Natalie's Strawberry Lemonade and Kinky Liquor. Pour the lemonade over ice, then slowly add the Kinky Liquor to one corner, allowing it to settle to the bottom.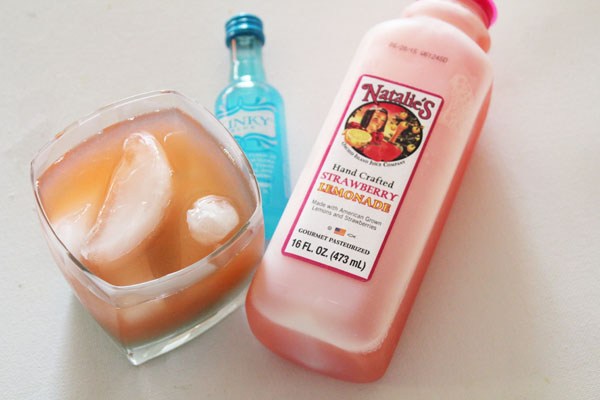 Yum!