These super sparkly twinkle lights are easy to make, and add a little sparkle to any space. Make them to decorate your mantle, as party decor, as holiday decor, to string up at a summer BBQ, or just to brighten up a child's room… there are so many ways you can make these, and you can use whatever colors you like!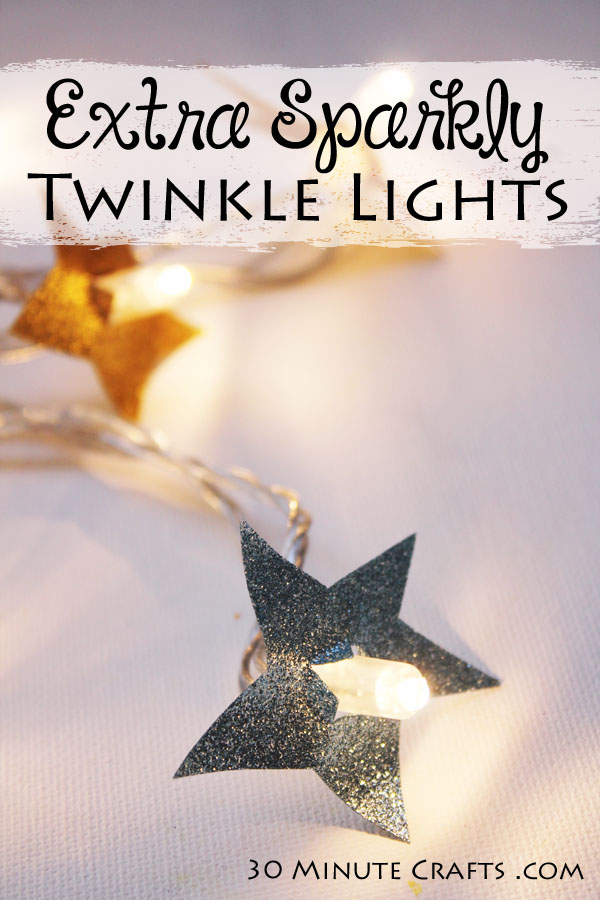 To make the lights, you'll need:
Glitter Duck Tape
Scissors (I used Fiskars Duck Brand Scissors)
LED lights (these are from Ikea, but use what you can)
Watch the video to get the step-by-step:
Aren't they cute? How would you use your twinkle lights?