Looking for a fun and easy way to preserve a memory or group of memories? This DIY Memory Pillow is a simple no-sew way to hold on to a special moment, or keep special people close to your heart.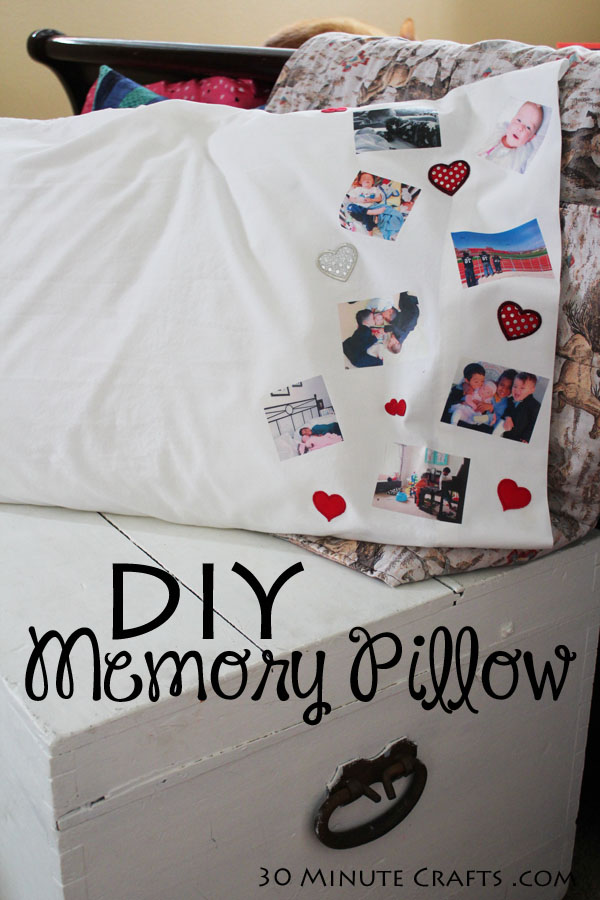 I made this pillow for Lindsey of the R House. She was my "Secret Sister" at the SNAP conference I went to in April. When I was trying to source the perfect gifts for her, I went through her Instagram feed for ideas. From her feed, it is clear that she is madly in love with her children. Since she would be at the conference and away from her family, I thought that making this pillow would be a way for her to feel close to them each night.
supplies:
White Pillowcase, prewashed
Photo Transfer Paper
Inkjet Printer
Iron on Patches (I found these cute heart patches)
Iron and ironing board
Scissors
Start by printing the photos onto the photo transfer paper. There are lots of brands available, and they're so much fun to use. If your photos have any kind of text on them, make sure to print the MIRROR IMAGE of the photo. This should be available in your printer settings, for most printers.
Cut out the photos, leaving the backing paper on. Place them along the edge of the pillow, along with your iron on patches. Once you're happy with the placement, iron everything in place following the manufacturer's instructions.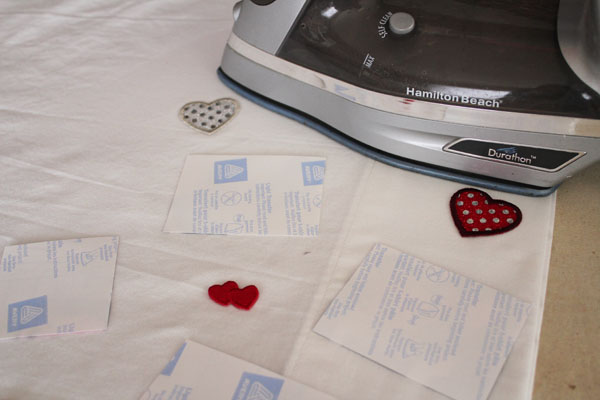 Once everything has cooled, peel away the papers.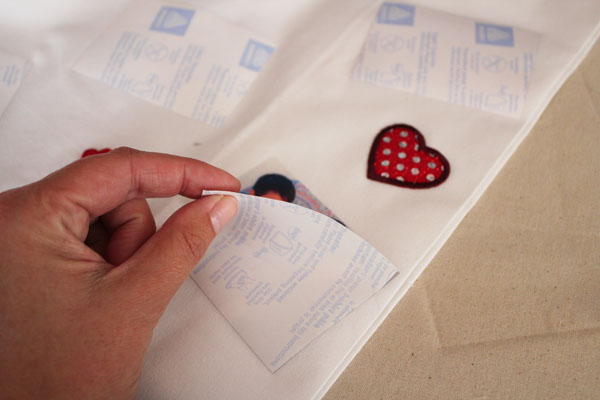 Your pillowcase is done!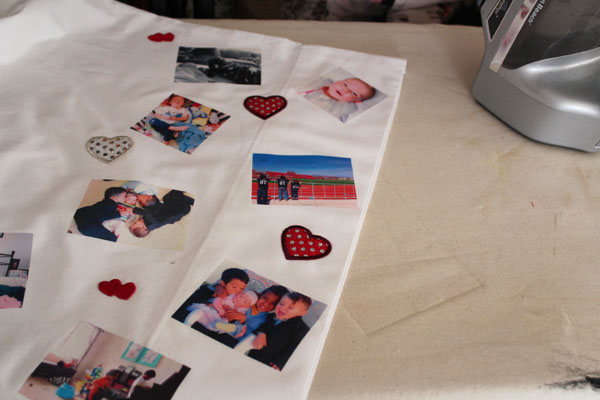 Cute and simple – and who doesn't love a personalized pillow as a gift, right?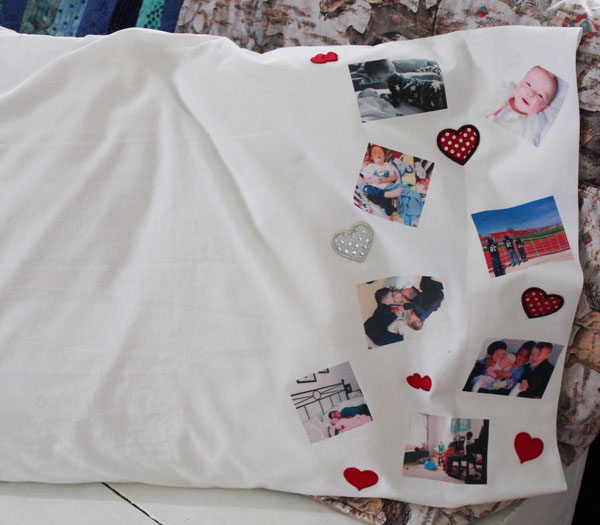 You can make a pillowcase of family photos for a child to take to camp, a trip to grandma's, or off to college! You could make a pillow covered in favorite quotes (you don't have to use photos!)… really anything that you can print can decorate your pillowcase!