Want to dress up your glassware for a party or special occasion, but don't want to make it permanent? You can add semi-permanent decorations to your glassware with glass paint pens, use them, then remove the ink after the party is over! A great way to make a special statement, without buying all new dishes!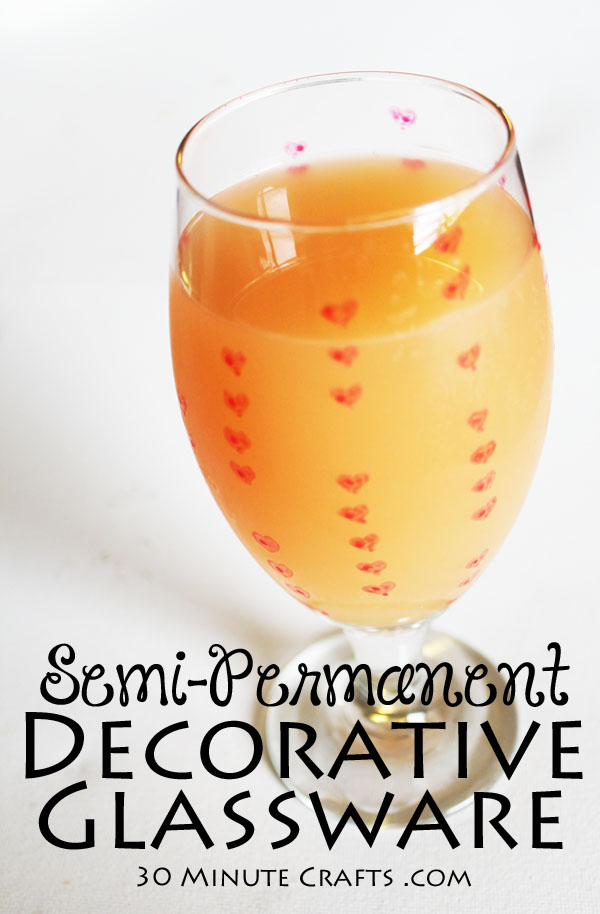 To make these fun glasses, you'll need:
Glassware
Rubbing Alcohol
Paper Towels
DecoArt Glass Paint Pens
Just a heads up: the paint pens are semi-permanent for a couple days, but if you leave the ink on for too long, it will become much harder to remove, and will eventually become permanent. Make these glasses the day before your party, and remove the ink no later than the day after, and you will be fine.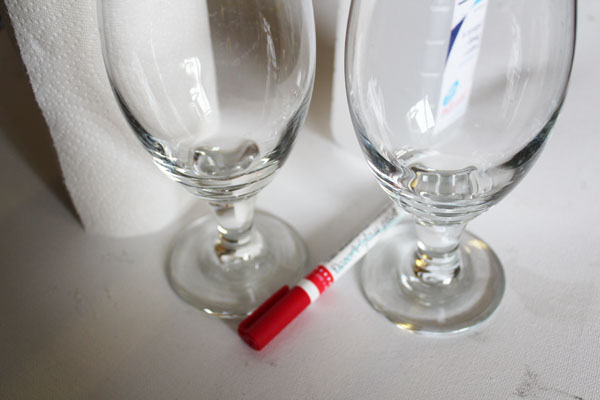 Clean the glasses with the rubbing alcohol and paper towels.
Once the surface is dry, draw your design. I chose lines of hearts going up the sides of the glasses.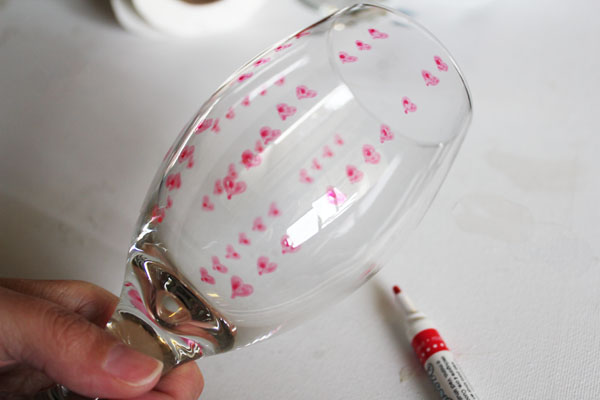 You can draw your design all the way around. Keep it away from the rim of the glass – although these pens are labeled as non-toxic, they are not approved as "food safe", so you want to keep them out of contact with food or drink.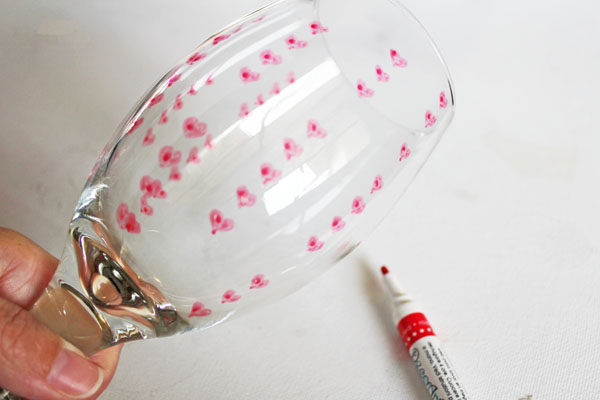 If you need a fun drink idea, make these Virgin Grapefruit Mimosas! I was sent some delicious juices from Natalie's Orchard Island Juice Company, and whipped up these simple non-alcoholic mimosas to drink.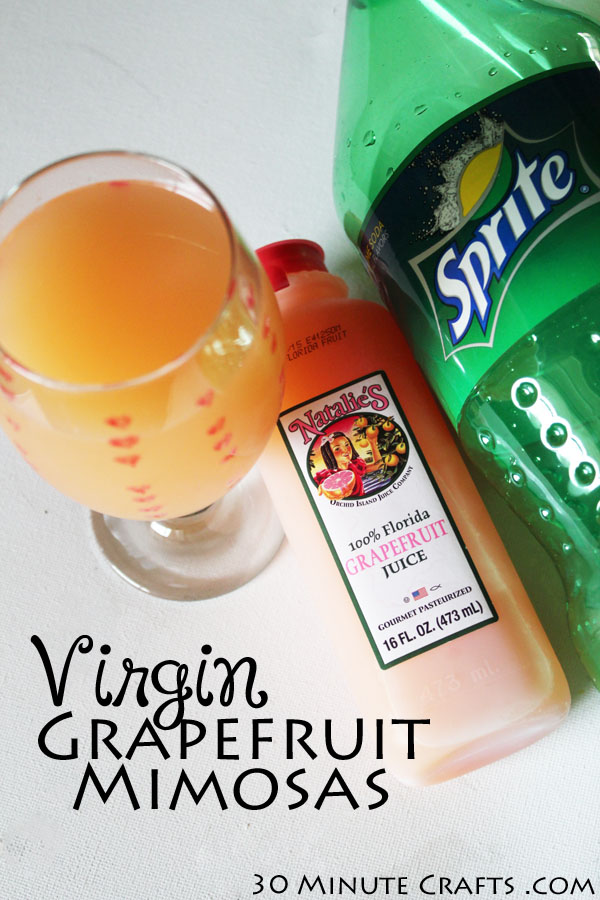 Add equal parts Natalie's Grapefruit juice and Lemon-Lime soda. Yum!
After the party, use rubbing alcohol and paper towels to clean off the ink from the glassware, then wash as normal.