When you make your own jewelry, you can easily add custom pieces that make it extra special. With metal stamping, you can add names or words that are special to you. This statement necklace has metal stamping on two of the rings, which adds both a textural element and special meaning to the necklace.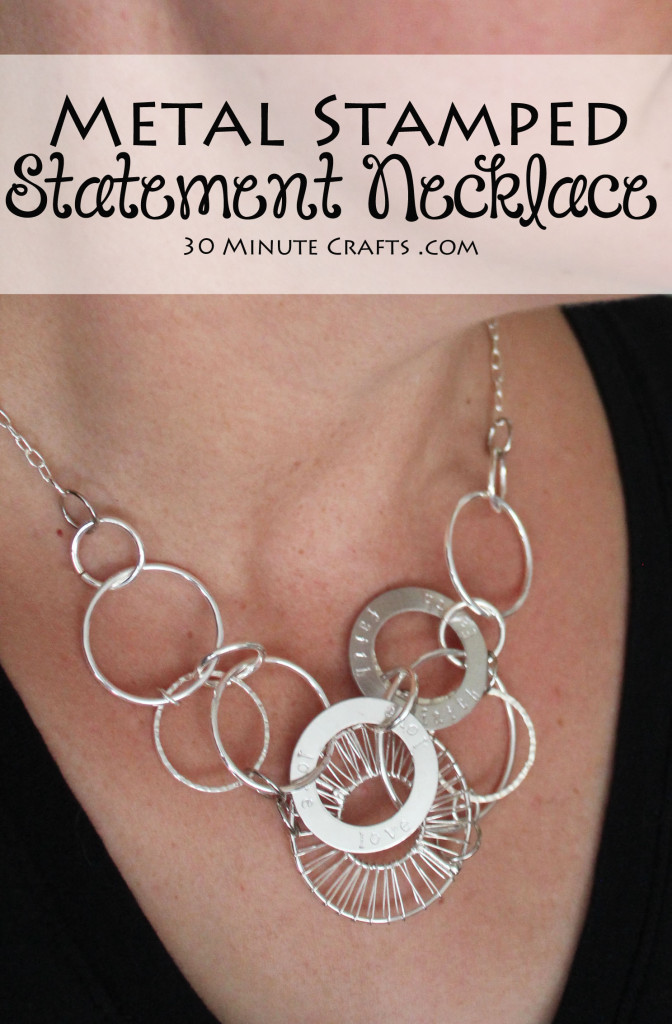 Impress Art sent me some of their wonderful stamps and blanks to use for this project. If you'd like to make your own metal stamped statement necklace, you'll need:
Metal stamping blanks (rings)
Metal Stamping tools
Various sized rings and jump rings
Jewelry Pliers
Jewelry Chain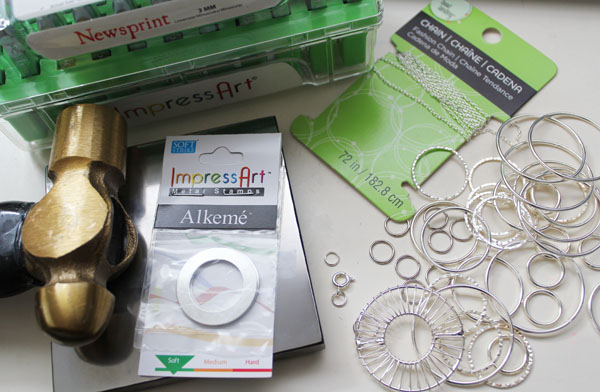 Decide what you want to stamp on your rings. I chose "Love" for one and "Faith" for the other. There was plenty of room to stamp each three times.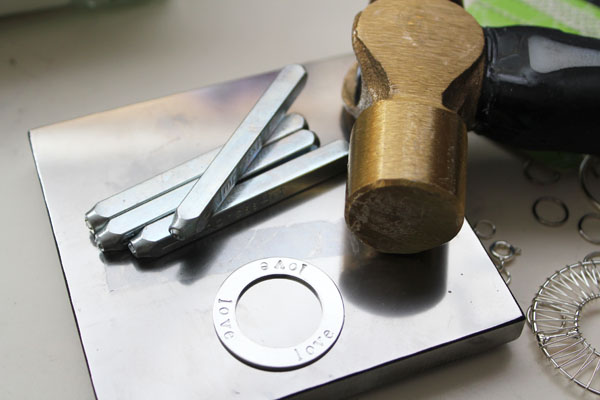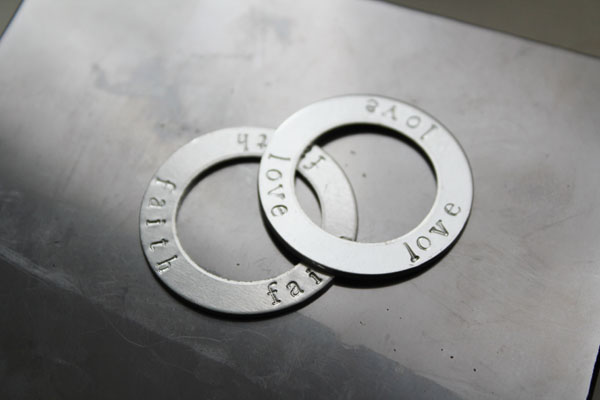 Connect the stamped rings and other assorted rings to make a chain.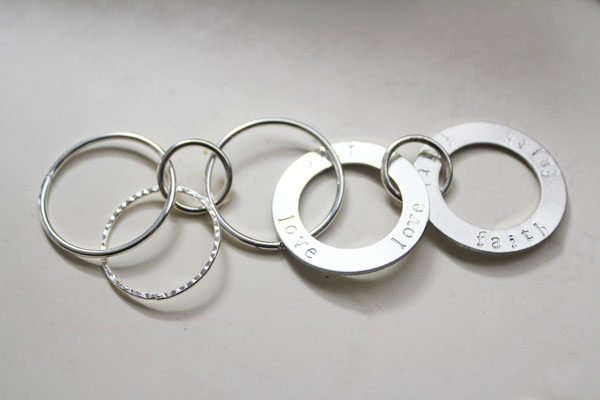 Add other rings along and between the chain to make a decorative statement piece.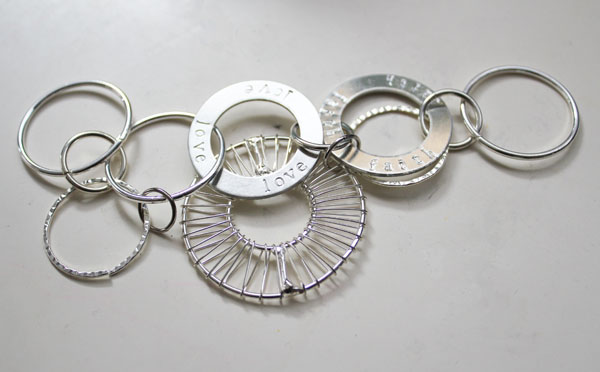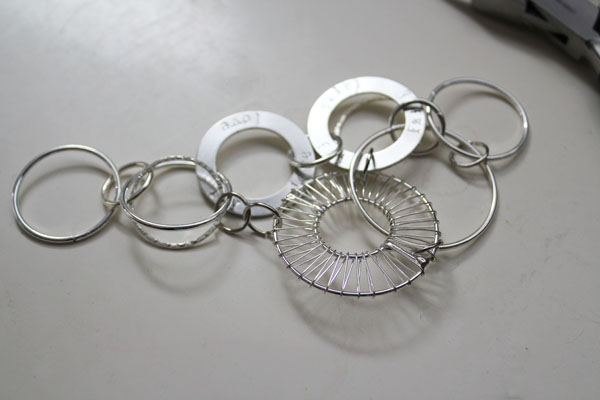 Use jump rings to add necklace chain to either side.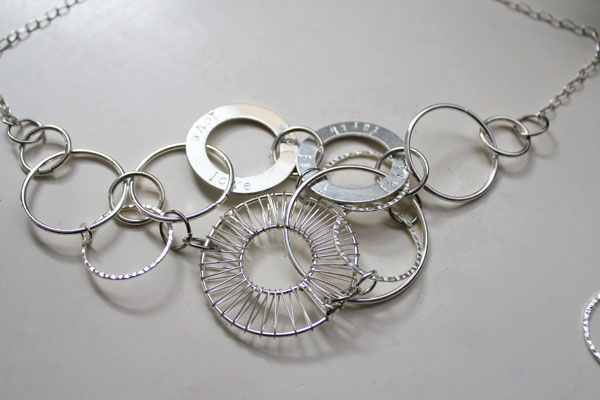 Cut the chain to the desired length, then add a jewelry clasp.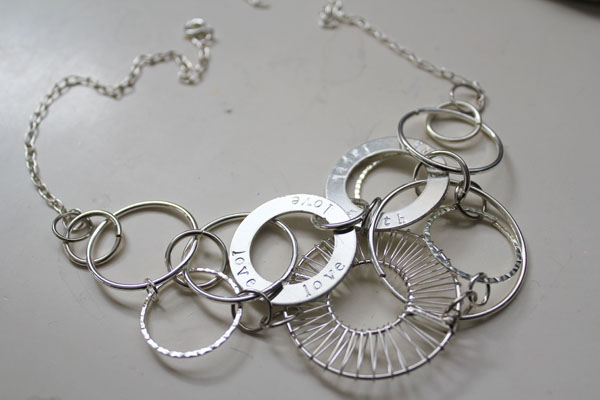 Your statement necklace is finished!