When I did my review on Terial Magic for Craft Test Dummies, I made a couple projects… including this fun fabric flower. I love this, because you can turn your favorite fabric into beautiful flowers! And it is a great project for using up scraps. I realized I never shared the step-by-step with y'all here, so it is about time I show you how to make these quick and easy fabric flowers.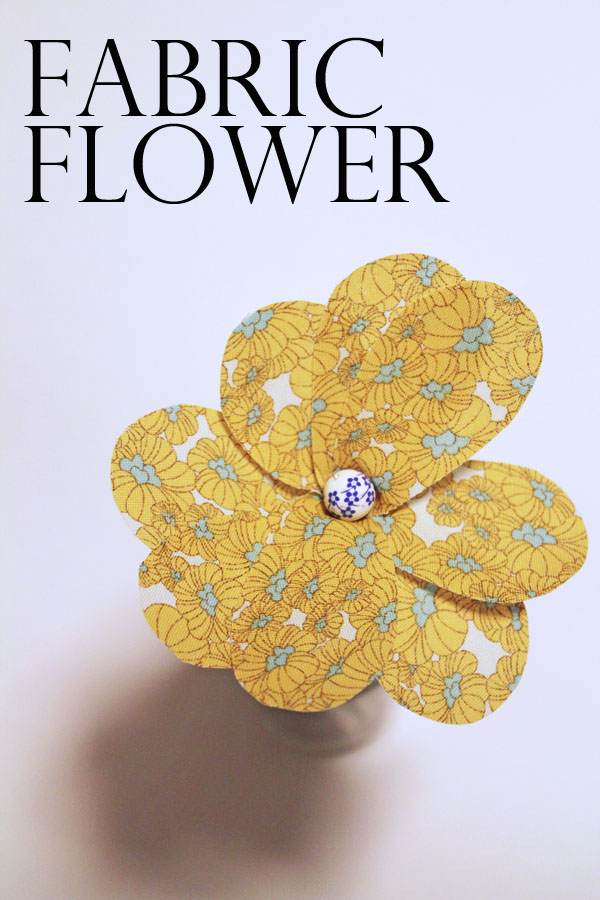 You'll need:
Fabric
Terial Magic
Wire
Beads or Buttons
Floral Tape
Scissors
Pliers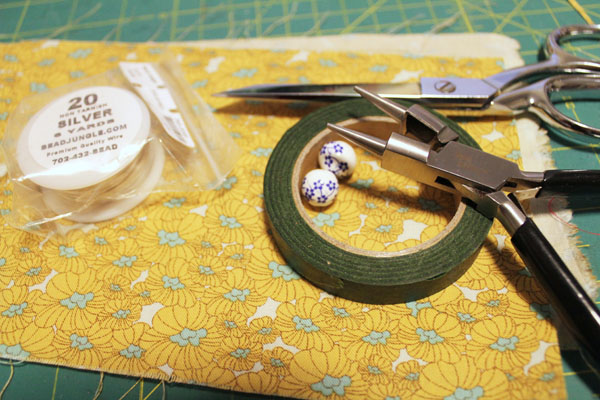 Cut a 25″ length of wire. String on the bead or button. Twist, twist, twist the wire.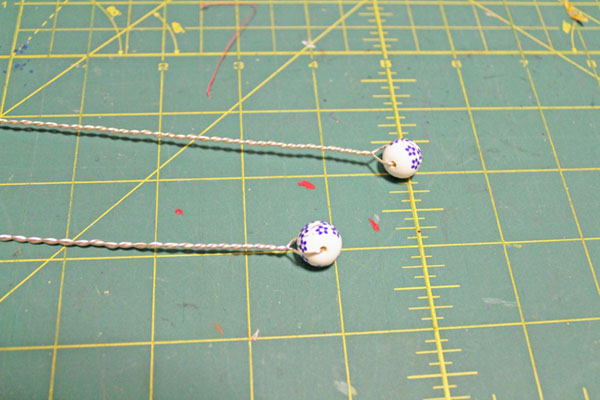 Treat the fabric with the Terial Magic according to the instructions on the bottle. Then cut out teardrop shapes for petals.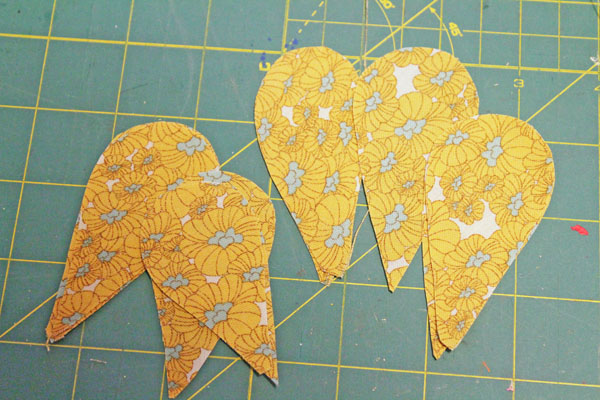 Place the points of the teardrops next to the wire stem. Wrap with floral wire to secure. Start with 1 or 2, then keep adding more.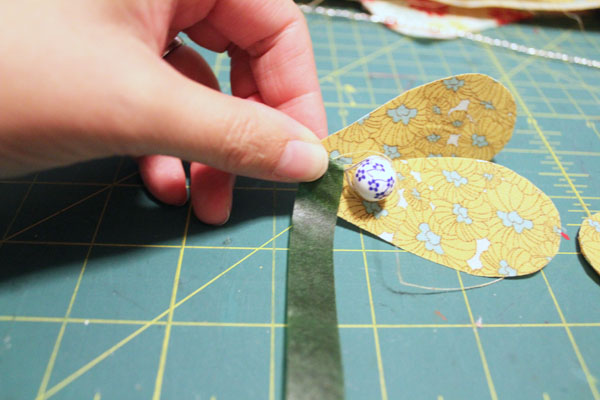 Wrap the floral wire down the stem.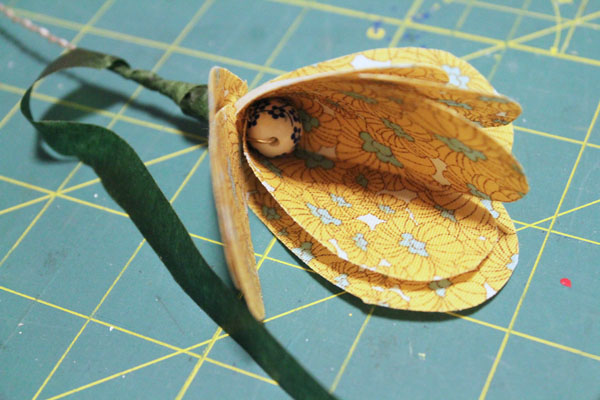 Open up the petals – your flower is complete!