Surprise your friends and family with these fun Birthday Seals! I made two printable versions – one to print on a laser printer so that you can foil them, and the other with colorful dots that you can inkjet so you don't have to foil them.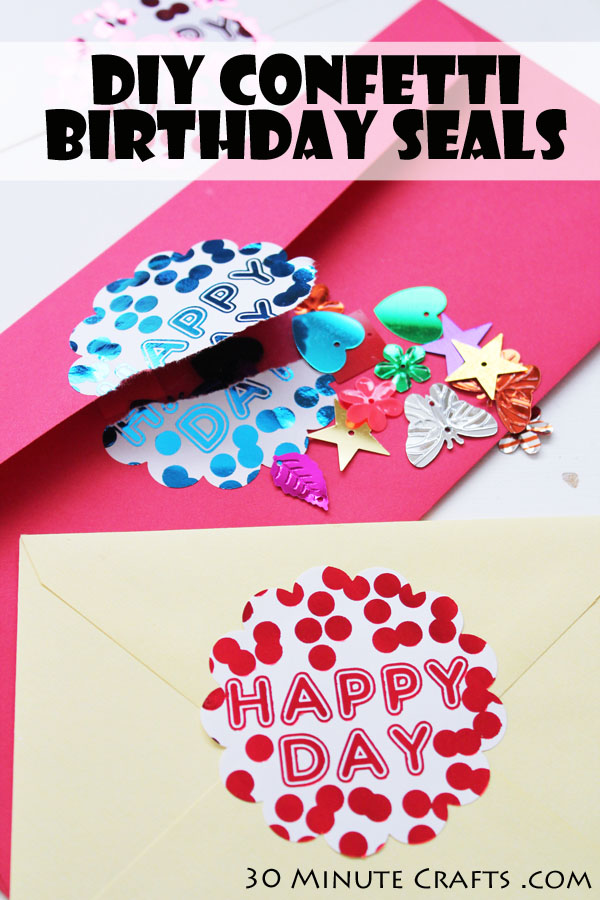 Thanks so much to Online Labels for sending me these fun labels – I had a blast creating this project! If you want to make your own, I used these scallop-edged labels. Here is the printable file for the foil labels. Be sure to use a LASER printer to print them! If you don't have access to a laser printer, foils, and a laminator, you can still make these seals using the full color version.
Whether you choose to foil them or not, these seals are so much fun to add to any envelope. I give you the step-by-step in the video.
These are so much fun!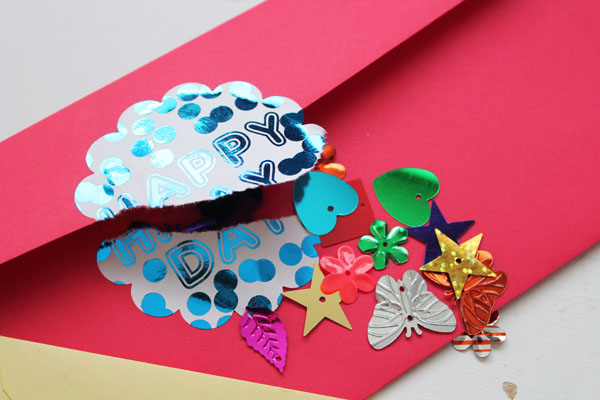 I might have made them in four different colors… because you never know when you'll need a fun foiled confetti seal!
Here is what the colorful printable looks like: