When my son started school, I was excited that I'd find some more uninterrupted time in my days. But what I wasn't expecting was the mountains of school papers I needed to sort through. It is like I'm trading time for papers – on sports, clubs, events. Old school papers and art projects. Notes home. It feels like I'm getting more time in my day… to sift through paper. And once I've sifted through it, I have to figure out what to DO with all that paper! So, when the lovely folks at Martha Stewart sent me their new Doily Punch to play with, I knew exactly what needed punching – papers!
I can turn old cafeteria menus, flyers about soccer camp, and math practice sheets into lovely doilies to use in craft projects. Or I can send them right back to school on some decorative lunch sacks!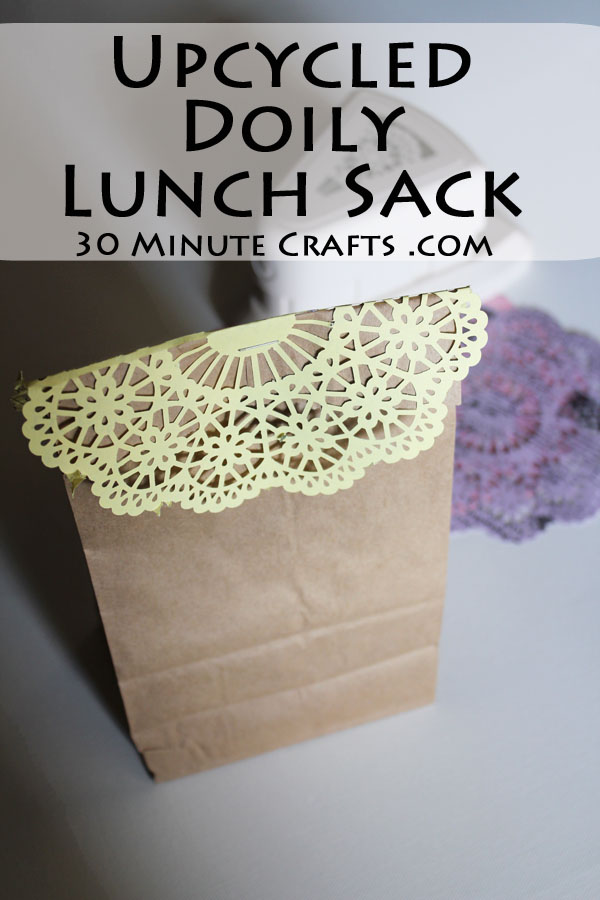 This post may contain affiliate links – these links don't cost you anything, and help support this site!
Making the doilies from any paper around the house is super simple. You just need the Martha Stewart Doily Punch
and whatever paper you have handy.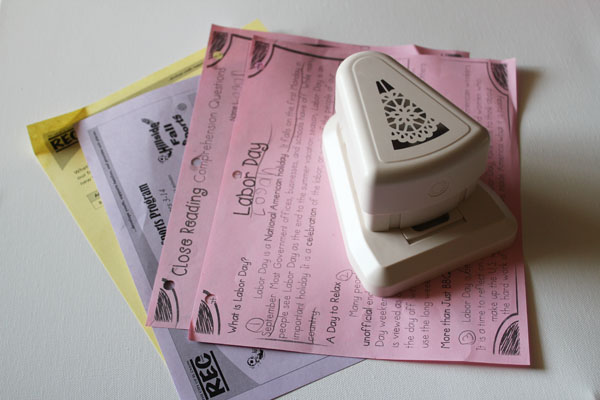 Lift off the top of the punch, and the center knob. Place the paper on top, and put the pin knob in place. It sticks with a magnet – CLICK!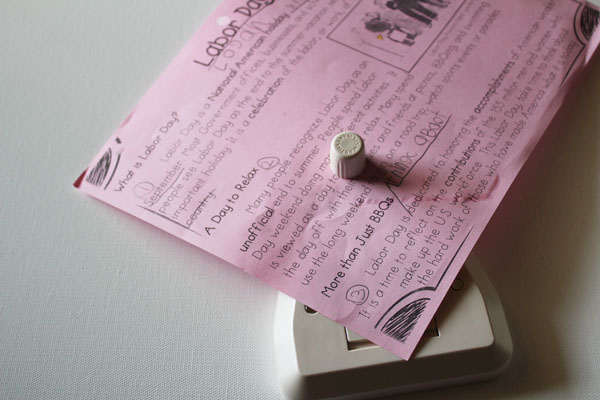 TIP!! Turn the knob all the way around. This ensures you've placed the paper properly, but it also makes sure that the magnets on the knob are aligned correctly.
Put the wedge back on top and PRESS.
Lift up the wedge. Turn the knob. Put the wedge back. Press.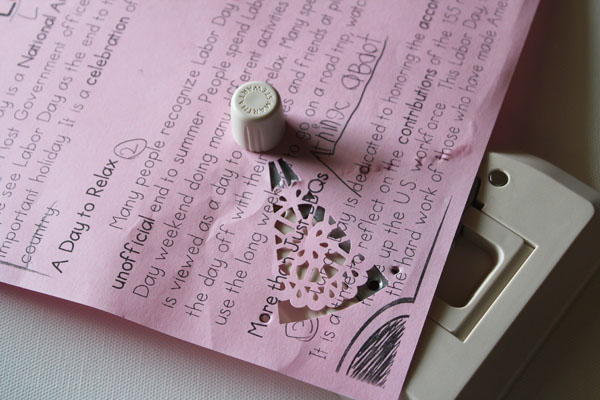 Repeat all the way around, and your doily is done! My kids were as amazed with the punch as I was!
Fold over the top of a lunch sack for a fancy treat, or use the next time you need a doily!