I'm loving this fun crystal raincloud! I had this idea way back in January, and it has taken me this long to put it together. But this little raincloud mobile with crystal raindrops was worth the wait, don't you think?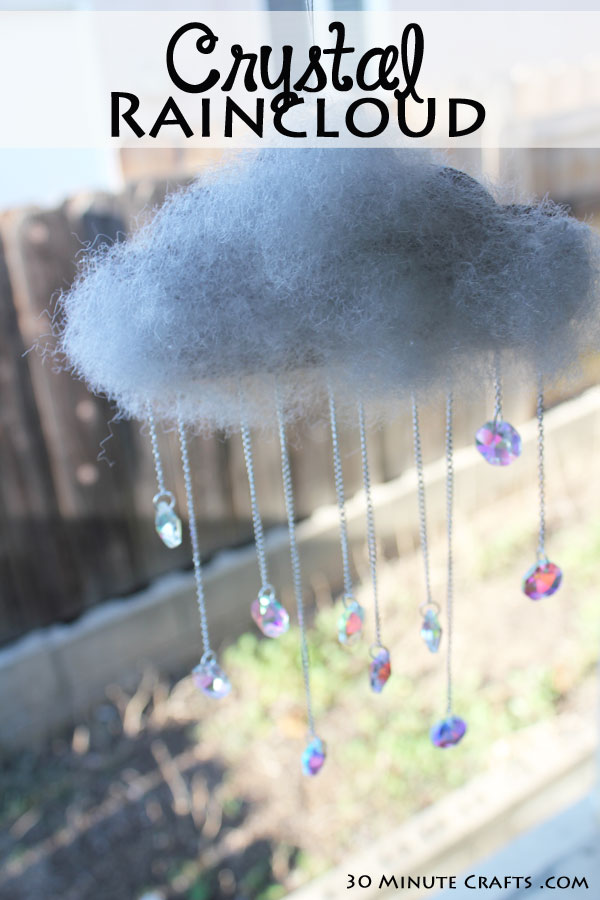 This post contains affiliate links that help support the site at no cost to you!
This raincloud was easy to make, and I was able to use up scraps of jewelry chain I had in my stash! I make tons of fast jewelry crafts, and often end up with leftover bits of chain.
To make your own crystal raincloud, you'll need:
Lace up Cloud from Eye Connect Crafts
Crystal beads (I used ones similar to these)
Necklace chain pieces & jump rings (or buy some chain)
Jewelry Pliers (check out my video for using jewelry pliers)
Poly-fil
Glue (I used Aleene's tacky glue)
scissors
string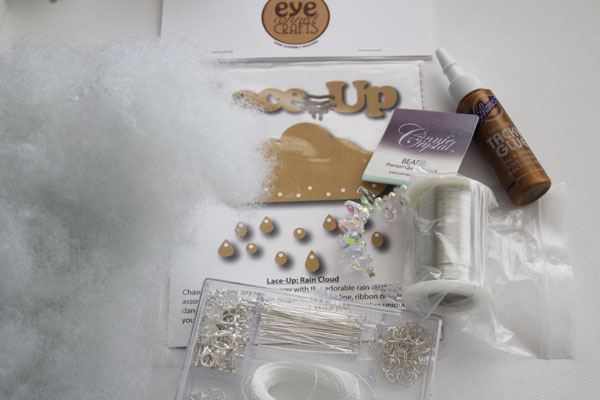 Start by adding a crystal to one end of the chain.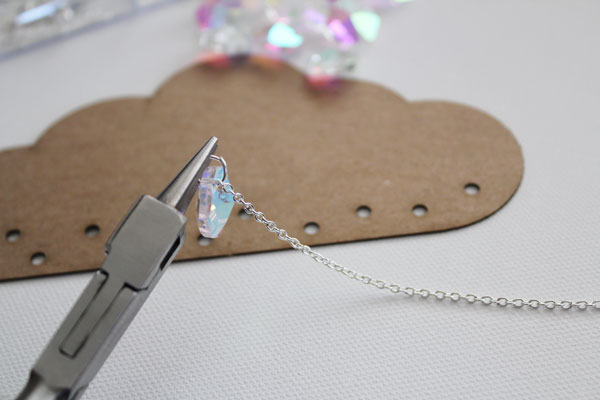 Loop in one hole on the cloud, and out the other.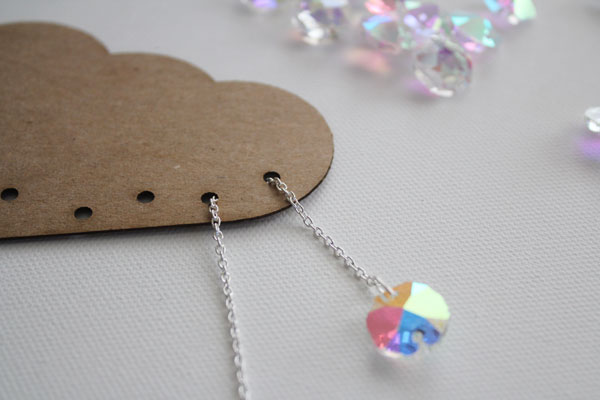 Then add a crystal to the other end of the chain. Keep adding all the way across. It has an odd number of holes, so I just left one empty. No biggie.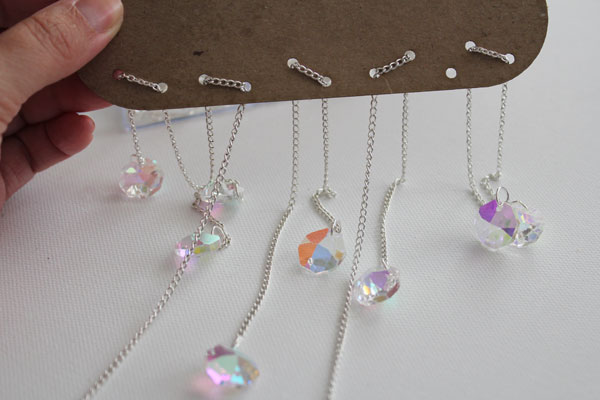 Punch a hole at the top and add a string.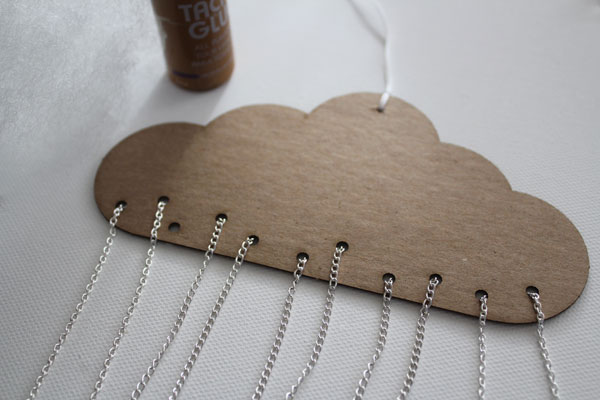 Add a generous amount of glue.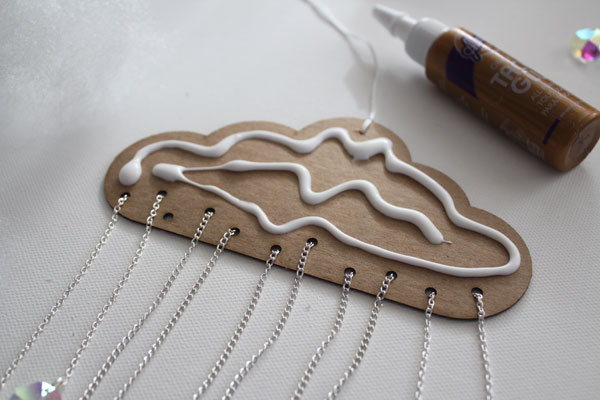 Press on a handful of Polyfil.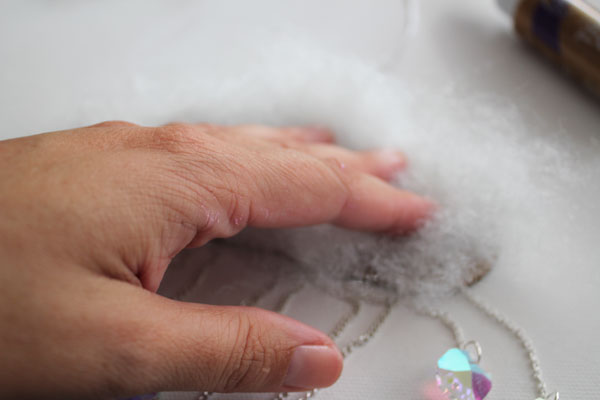 Trim around the top, because this cloud has such a cute shape!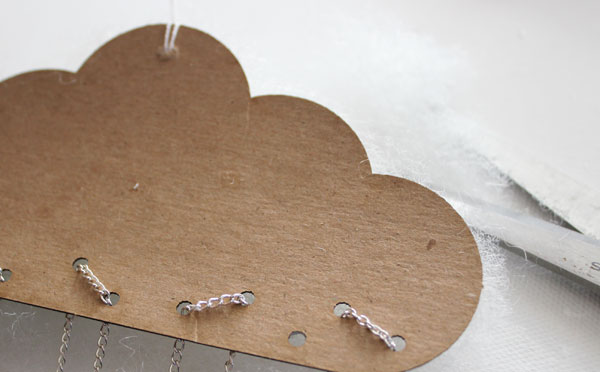 You can add Polyfil to the other side if you like, but I left mine natural. Hang and enjoy!