This flower costume is easy to make, and fun to wear! You can make it for yourself, a friend, a child… make one as big or as small as you like, it is fun and easy to put together! I'll be showing you the step-by-step on how to make the flower hat, but the rest is even easier!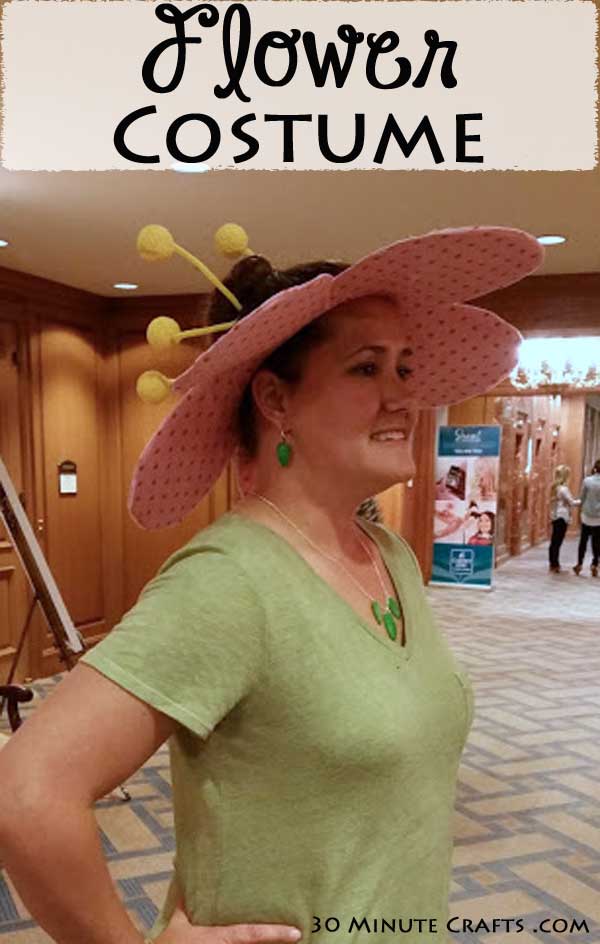 To make the flower hat you'll need:
Stiff interfacing – I used Fairfield Stiffen.
1.5 yards of your chosen fabric
Marking Pen (water soluble is best)
Sewing Machine
Scissors
Hat that fits your head
If you want to make the full flower costume, you'll want:
Green shirt and pants (or white shirt and pants, dyed with green dye according to package instructions)
Yellow pipe cleaners
Yellow paint
Bobby Pins
1.5″ Styrofoam Balls
Start by drawing a flower shape on your Stiff Interfacing. Cut out.
To determine the size of the center hole, you can cut a smaller hole, try on the flower, then trim as needed ant try again … repeating until you're satisfied. But if you'd like an easier method, trace a hat you know fits you, then cut slightly smaller than the traced line.
Place two layers of fabric right sides together, and pin in place so the layers don't shift. Place the flower on top, trace the center hole. Stitch on the line, then trim inside the hole, and clip around the curve.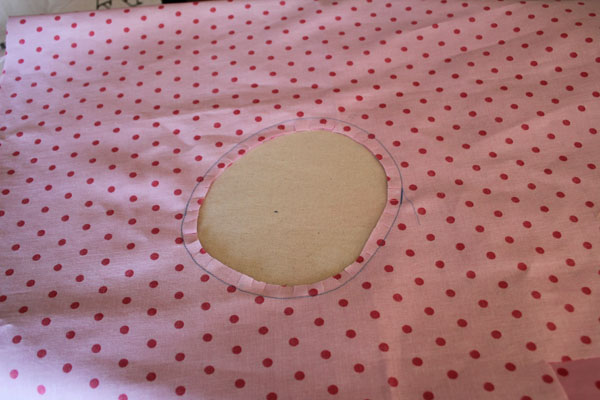 Through the center hole, flip one fabric, so the two are now right sides out. Pull the top layer of fabric through the center hole in the interfacing flower, so that it is sandwiched between the two layers. Pin in place.
Stitch along the edge of the interfacing with your sewing machine.
Stitch all the way around.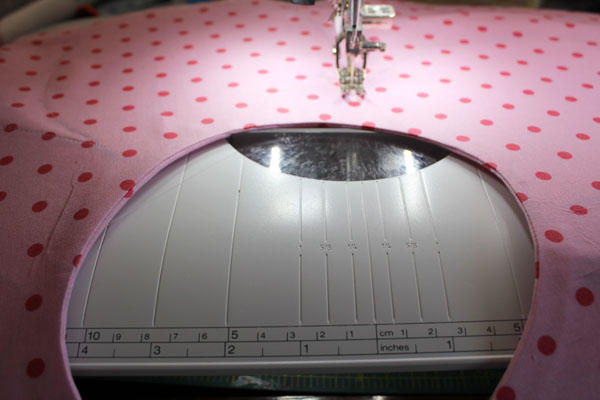 When you are done, trim away the excess fabric, about 1/8″ away from the stitching line. Your flower hat is done!
If you'd like to make the stamen for your hair, fold a yellow pipe cleaner in half. String on a bobby pin, so that it sits on the crease. Twist the pipe cleaner a few times so the bobby pin stays in place. Insert each end of the pipe cleaner into a styrofoam ball, and paint yellow. Allow to dry.
Enjoy your fun floral costume!