Do you ever threaten your child with an "or else?" Like "Listen to me or else!" or "Clean up your room or else!" … and they're pretty confident that you have nothing to back up the "or else" with? Now, you CAN back up your "or else" with something of substance – these consequence dice! You can tell your kiddos that if they don't clean up their act, they're going to have to roll the dice! One of the dice includes a time interval, the other includes 6 different household chores. If you have to take your time to continually remind them… it is only fair that they spend some of their time helping out around the house… amirite?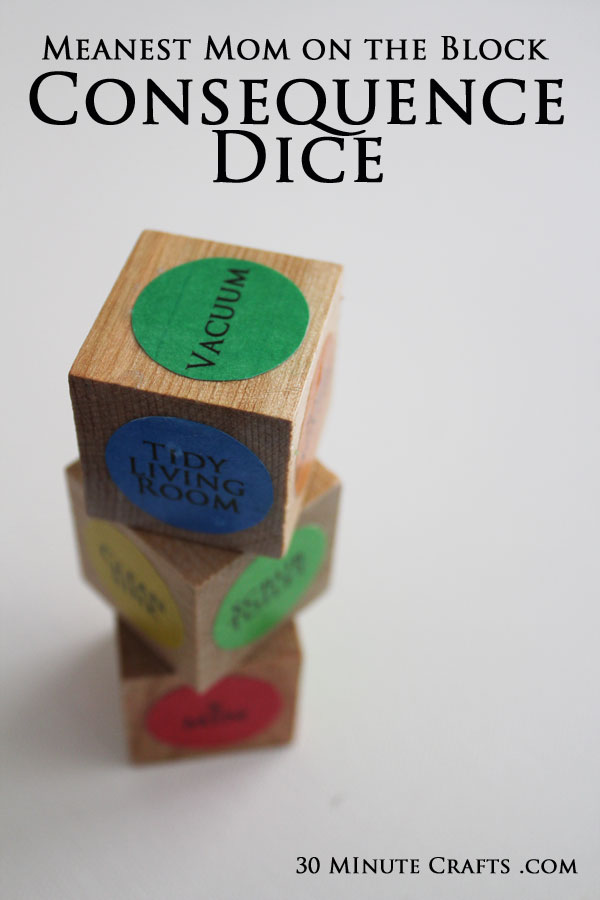 This post contains affiliate links which support this site at no cost to you.
You'll need:
Wooden blocks – 1.25″ or larger
Consequence Printable – I printed this on my HP Envy 5540 printer
Scissors
Paint Brush
Mod Podge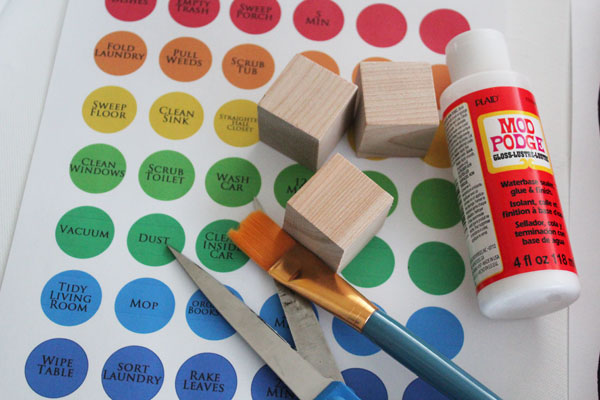 Print out the printable. Lots of possible chores are listed, as well as times. There are some blank dots if you have different chores you'd like to include, just write them in. The colors really have no significance. They are just to make it pretty. Because it is about time that doling out consequences had some beauty attached, right moms?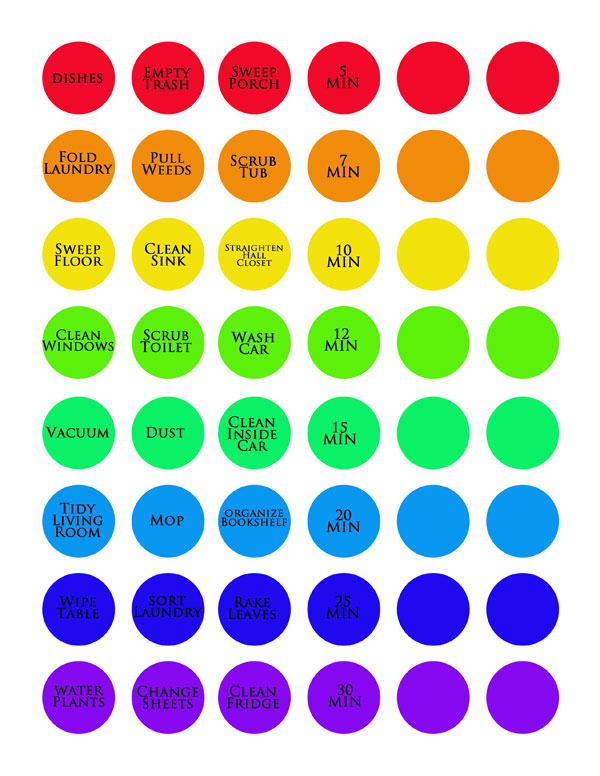 Cut out 6 of the consequences, and 6 of the times. If you're feeling ambitious, make a second die with 6 more consequences on it, so you can switch things up… or provide double the punishment.
Use a little Mod Podge to secure them onto the wooden blocks. Do 5 sides, allow them to dry, then do the 6th side.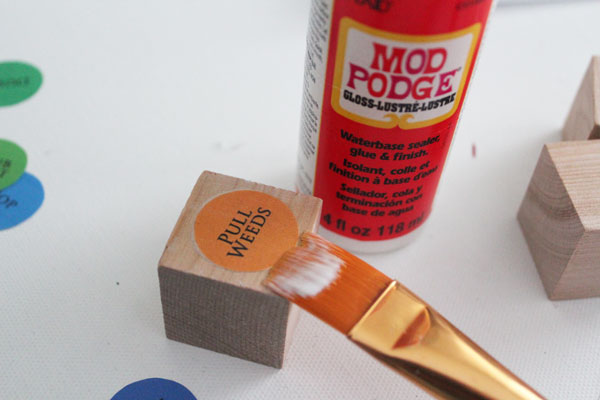 Your consequences are ready to be delivered. Dare your children to disobey…