While I was at Quiltmarket, I was introduced to these fun hoops – perfect for framing your favorite fabrics for you to wear! They are 3D printed, and the perfect size for fussy-cutting your favorite prints. And the best part is that they are a simple, no-sew project! The second best part? They can be whipped up in 15 minutes or less!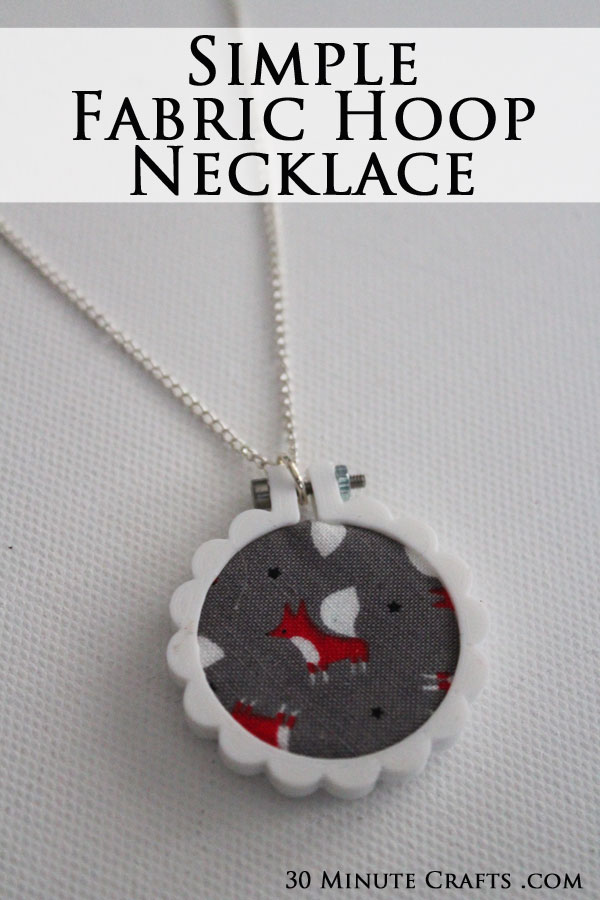 You'll need:
Hoop kit from Stars & Sunshine
Your favorite fabric – I used this fox print from Lecien's Minny Muu Fall 2015 line.
Hot Glue
Jump Ring
Jewelry Pliers
Necklace Chain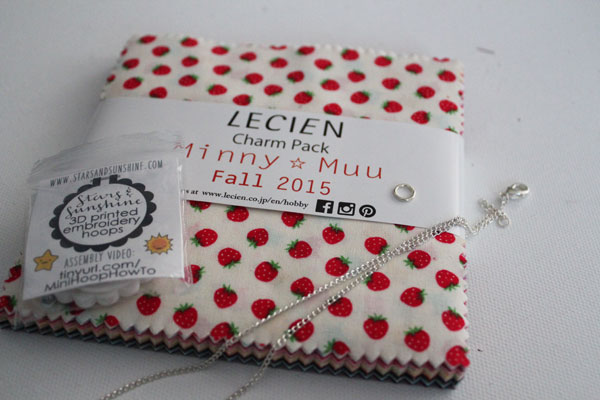 I'm going to start off by saying that Stars & Sunshine has instructions on how to put the necklace together. I didn't follow them. I didn't even watch them. Not because they aren't awesome (she's awesome, so I'm sure her instructions are awesome), but because I'm a rebel. And because, seriously, these little hoops are pretty idiot-proof. I didn't watch her instructions, and the necklace still turned out awesome. Winning.
I started out by cutting a piece of the fabric larger than the backing piece. which is the smallest of the two circles included in the kit.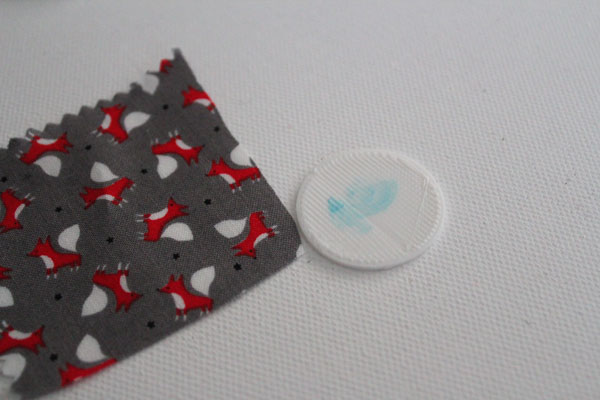 I then held it up to the light to center my favorite little fox.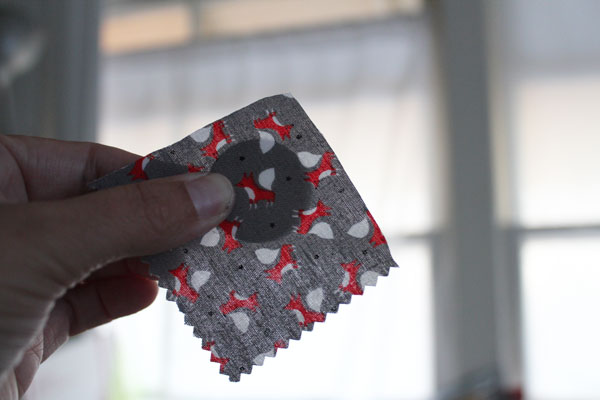 Then cut a circle around the center piece, about 1/2″ of margin fabric.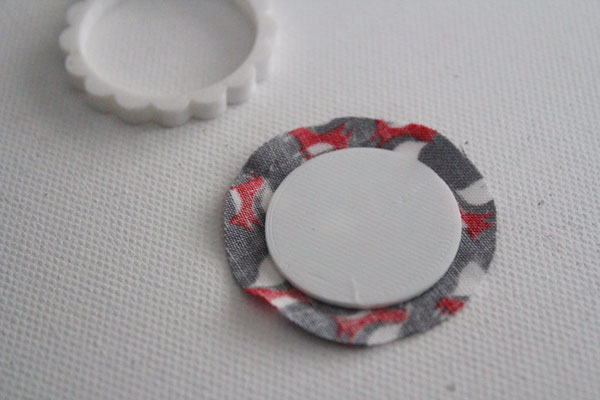 I put it in the frame, and tightened the screw for the hoop.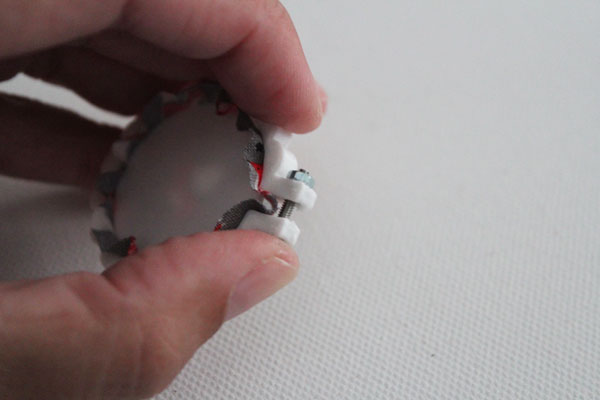 Double-check that the fox stayed centered… yes. Perfect.
All that excess fabric? I just secured it with hot glue. It needs to fit inside the frame, so I pressed it down with the back of a paintbrush. Very scientific.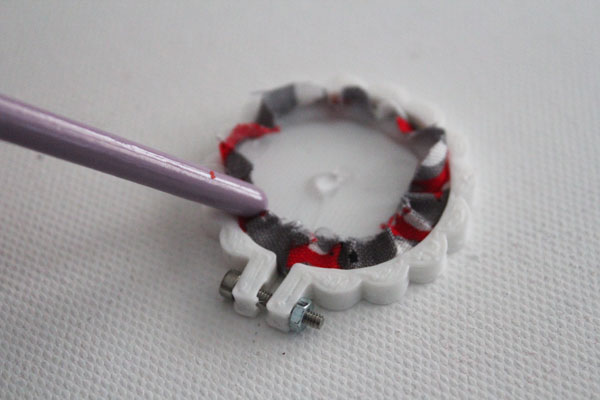 A nice big dollop of hot glue in the center to secure the back. Not too big, we don't want it squishing out…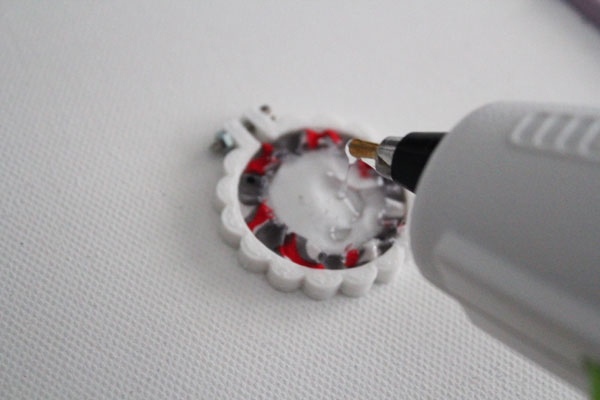 Press the backing piece in place. The heat can transfer through – so be sure not to burn sensitive fingers!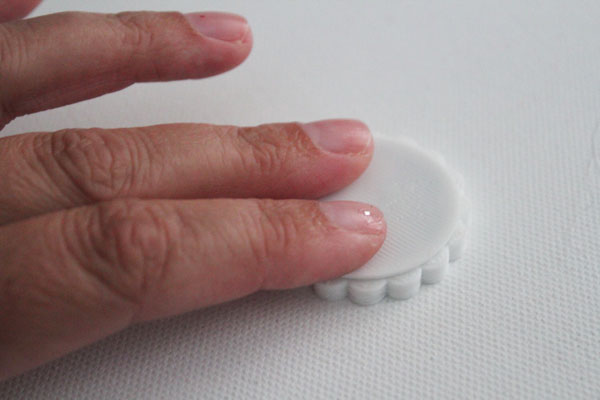 Add a necklace chain and jump ring…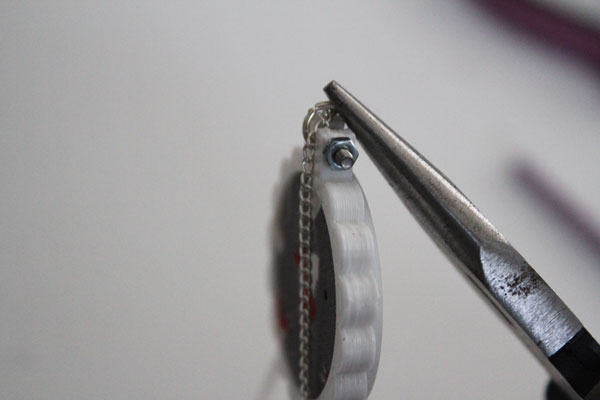 Your favorite fabric has become a wearable – with no sewing required! Simple!