Holiday Jewelry can be super simple and inexpensive to make. For most, you'll need some basic supplies… but for these earrings, you don't need any tools at all to make your own holiday jewelry (for yourself or to give as gifts). These Holiday Wreath Earrings are crazy simple to make, and you'll get lots of compliments on how adorable they are!
These holiday earrings were made in less than 15 minutes (way, way less), which is part of this week's theme! All week long, Angie from The Country Chic Cottage, and our friend Aunt Peaches, are sharing fast and fun holiday crafts that can be done in 15 minutes or less. And we've invited some of our most creative friends to join us. Scroll to the bottom of the post to check out all their awesome ideas!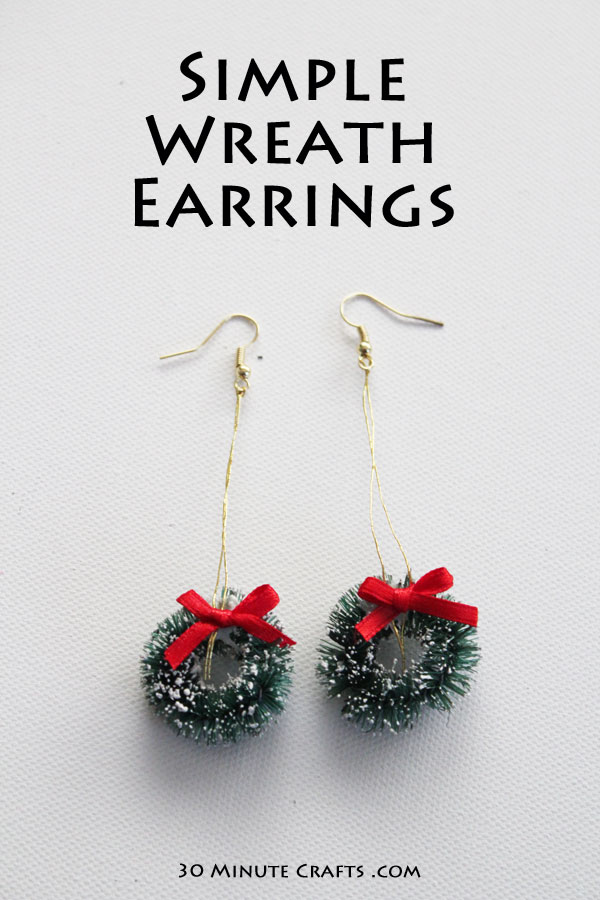 This post contains affiliate links which help support this site at no additional cost to you.
Supplies:
Earring Wires
Wreath Ornaments (I got mine at Hobby Lobby, but these wreath ornaments are similar, and I think even cuter!)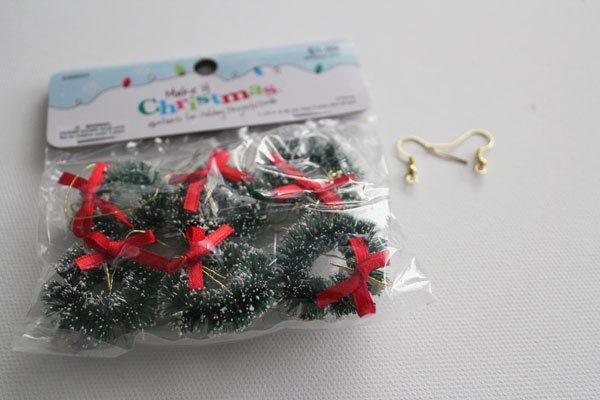 Open the package (I feel like I need to add that as an instruction, otherwise these wreath earrings are only one step to make).
Take out two ornaments.
Feed the cord from one ornament into the bottom loop of the earring wire.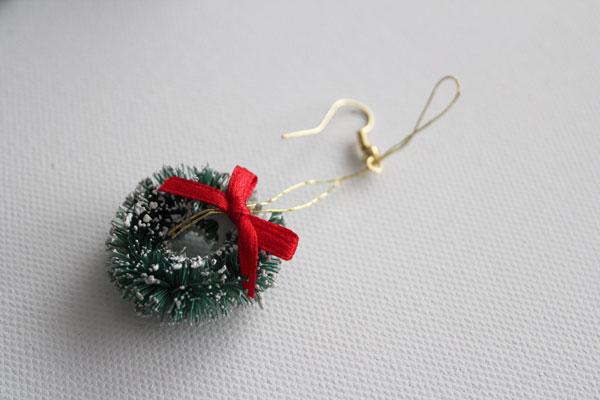 Feed the wreath through the loop in the cord.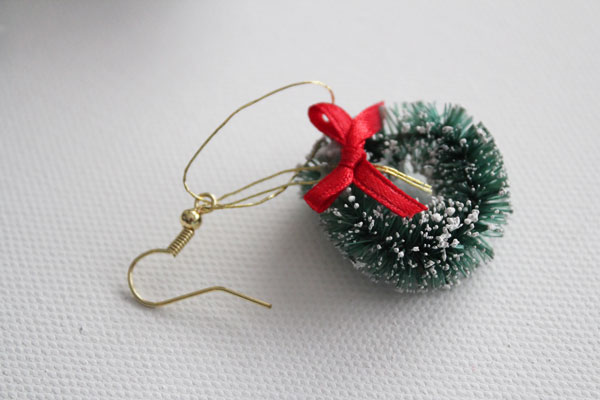 Pull tight to secure.
Repeat for the other earring.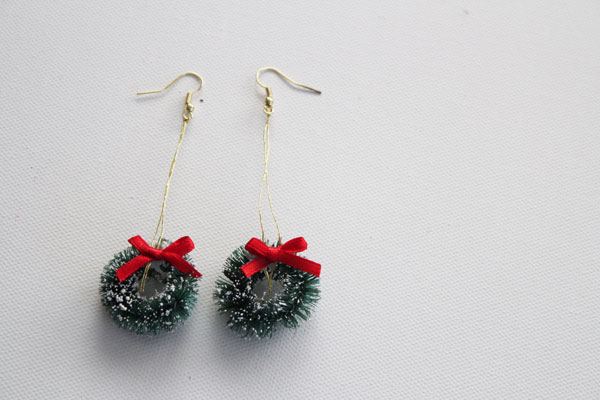 Boom. Done. It probably takes longer to put them on than it does to make them.
And, since you've got all this extra crafting time left, check out these awesome 15 minute or less holiday crafts:
Lisa at Stuff n Such made this cute ornament that can double as an air freshener (holiday aromatherapy, anyone?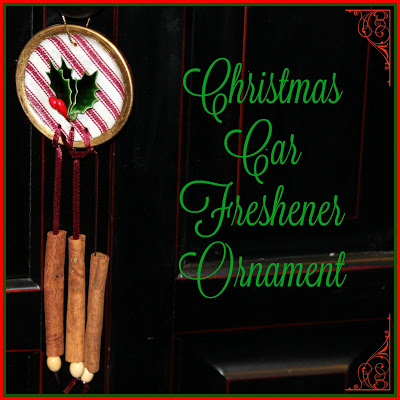 I love this wood slice snowman from Dinah at DIY Inspired. How cute and simple is this?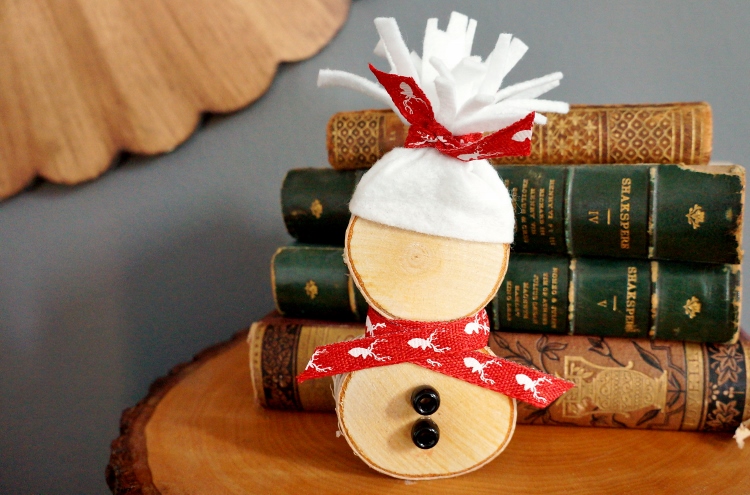 Over at Frog Prince Paperie, Paula made this holiday decor that would be great in your home, or to give as a gift.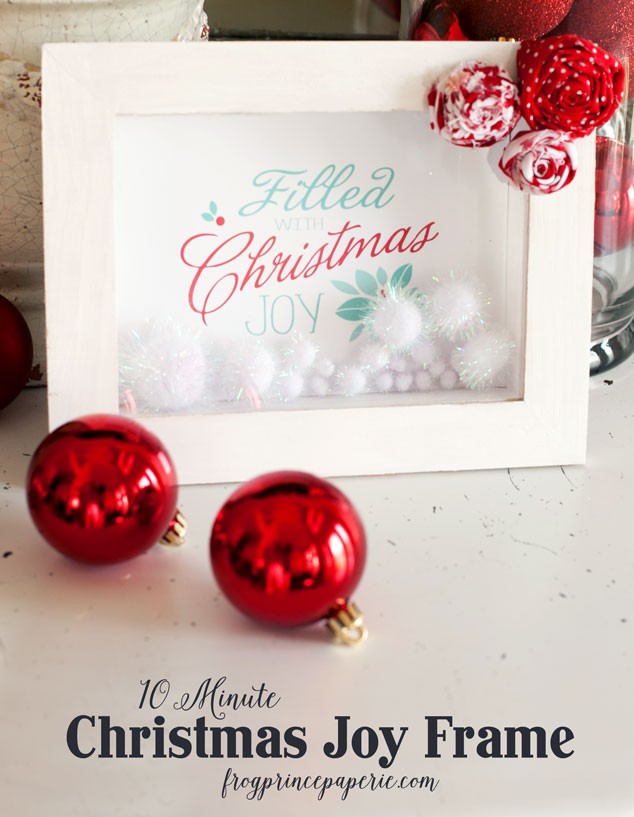 Upcycle a juice lid like Erin from My Very Educated Mother with this fun fringed ornament.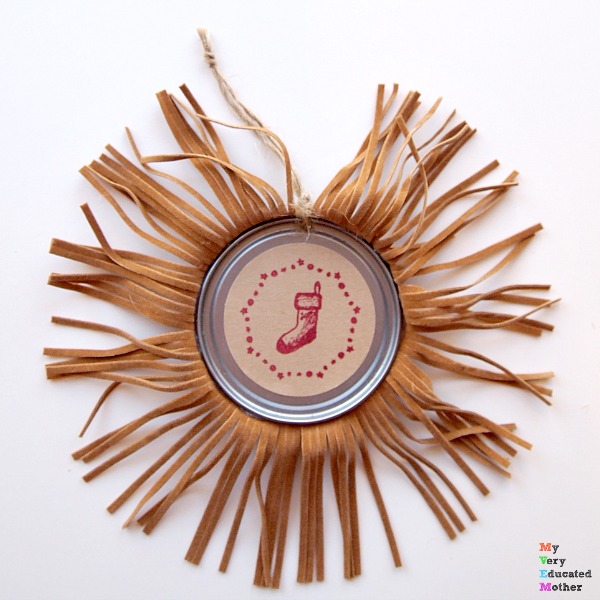 You can make this sweet ornament like Valerie at Occasionally Crafty did.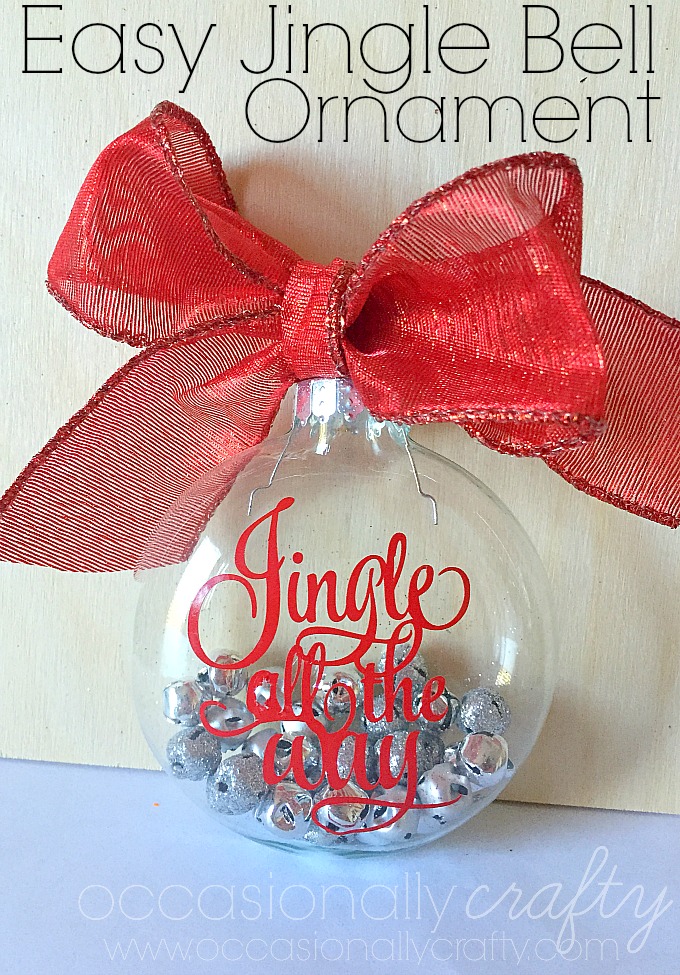 If you love paper, you're going to love this 3D paper ornament from Jen Goode at 100 Directions.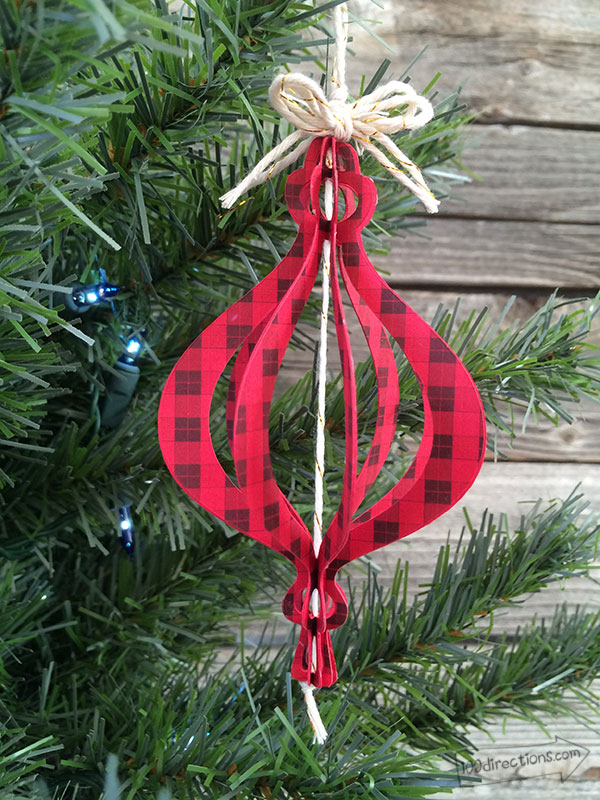 Rhonda at Mrs. Greene painted up a simple ornament – a great craft to do with kids!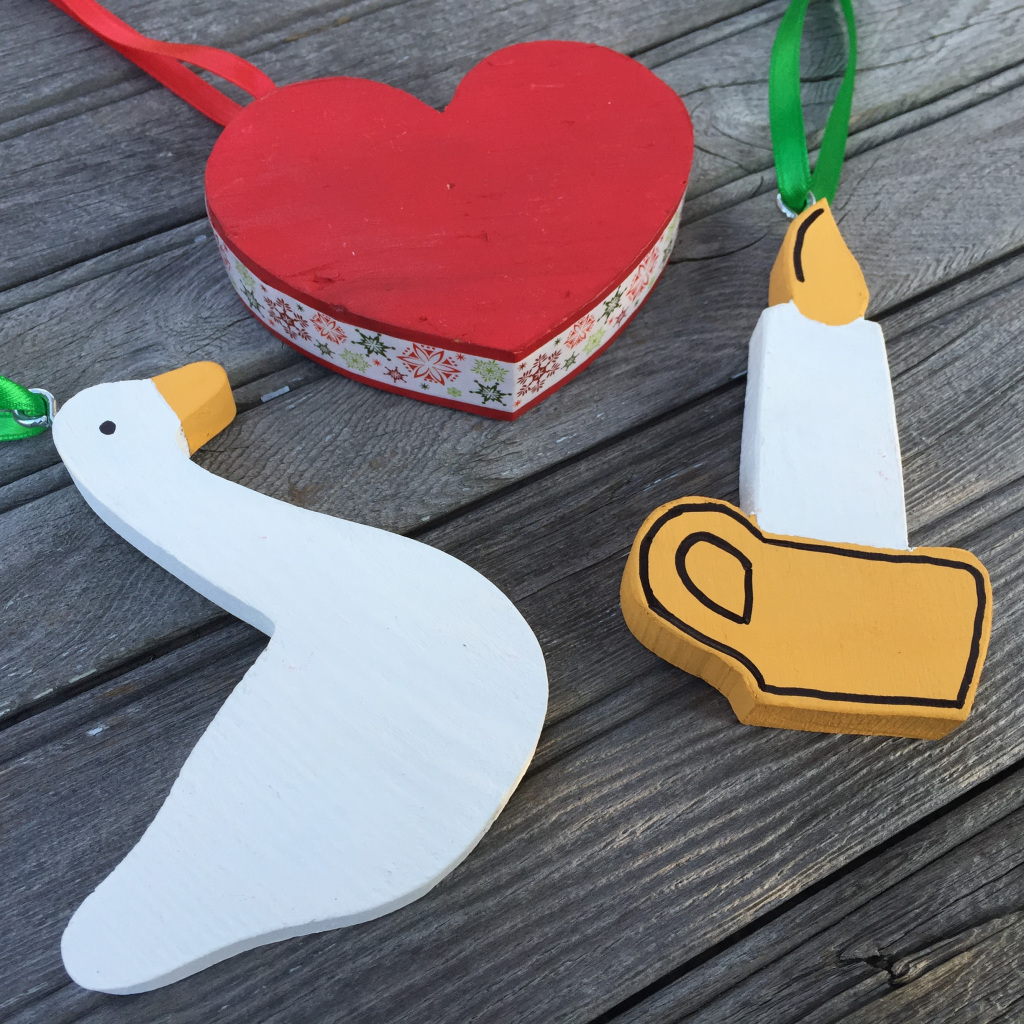 Our Guest co-host, Aunt Peaches, made these super fun pom pom branches – and shows a couple different ways to incorporate them in your holiday decor.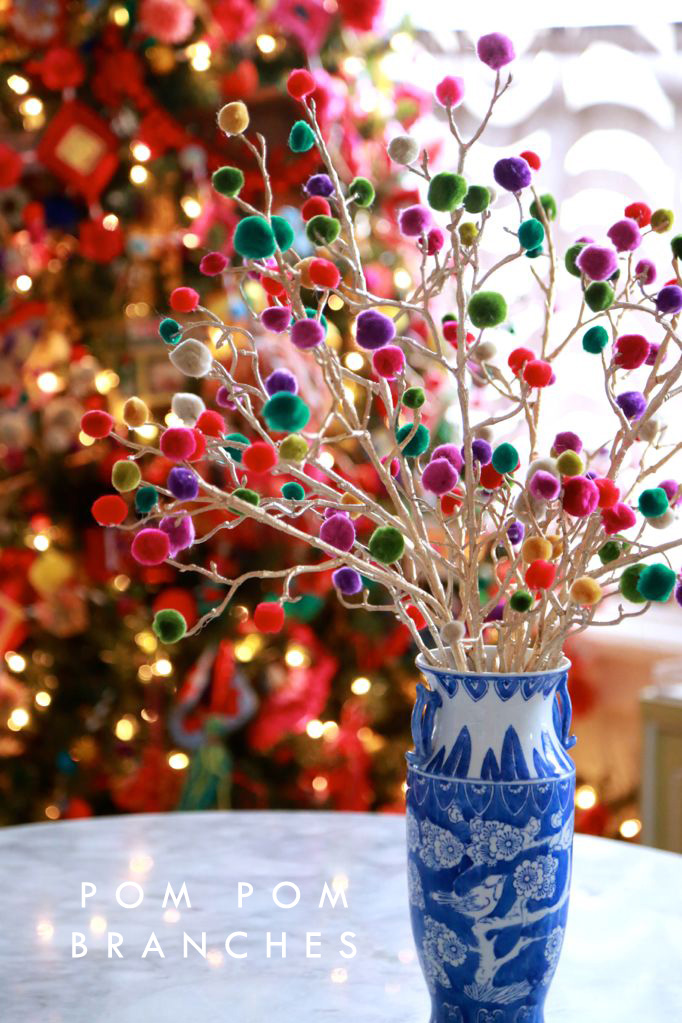 And my co-host, Angie from The Country Chic Cottage made these lovely luminaries that anyone can make!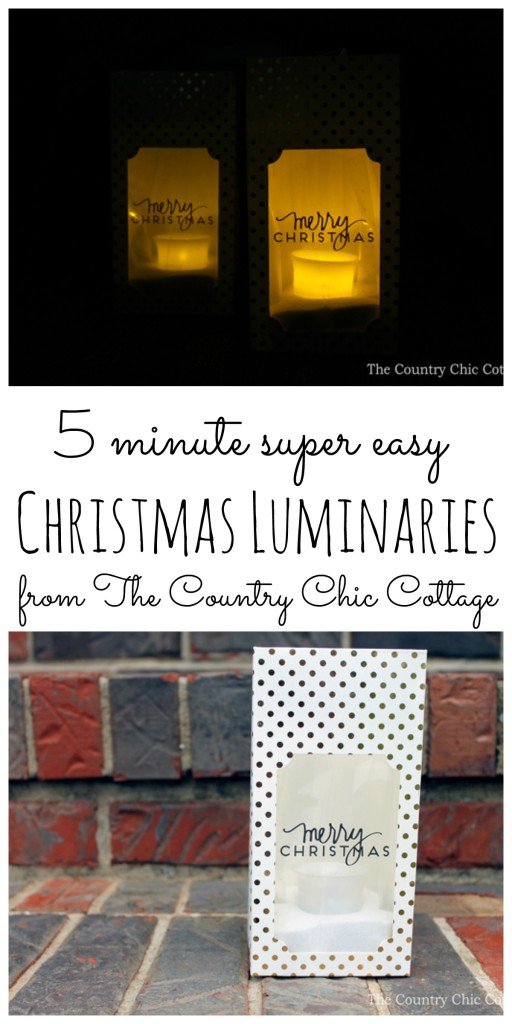 Be sure to come back tomorrow for more fun and fast holiday crafting ideas!