The holidays are a great time for dressing up, and for giving gifts. These simple glittery pinecone earrings are great for dressing up with, or for gift giving… and they are simple enough to make, you can make a pair to give and a pair to keep!
This quick and easy project was made in less than 15 minutes… which is the theme for this week. Holiday craft projects that can be made in 15 minutes or less. And all week long, I'm sharing fast holiday crafts, and so are my Craft Lightning co-hosts, Angie from The Country Chic Cottage and Aunt Peaches. You can see their projects, as well as the quick crafts from some of our talented friends, if you scroll down.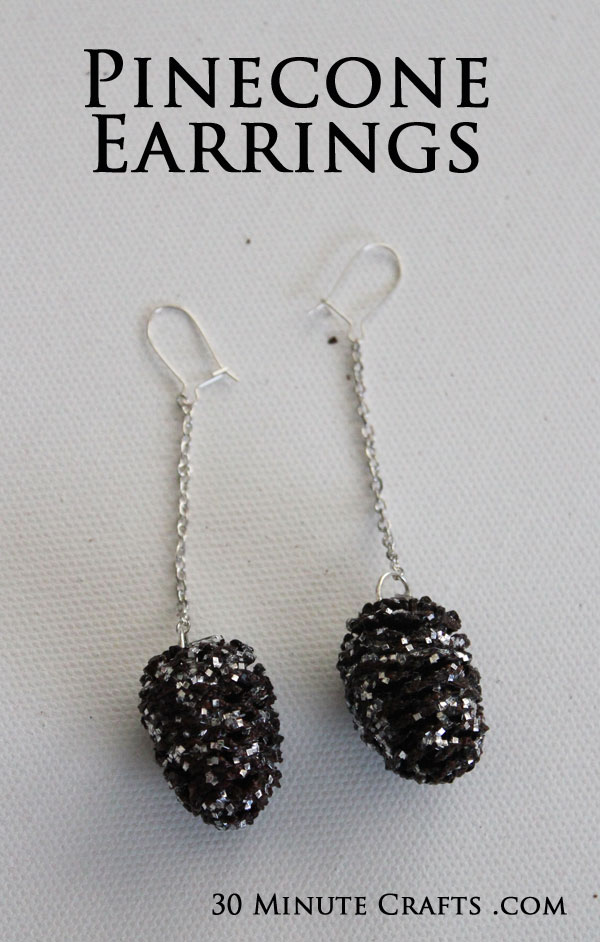 Supplies:
Mini Pinecones
Jewelry Chain
Earring Hooks
Jump Rings
Jewelry Pliers
Mod Podge
Glitter
Paintbrush
Hot Glue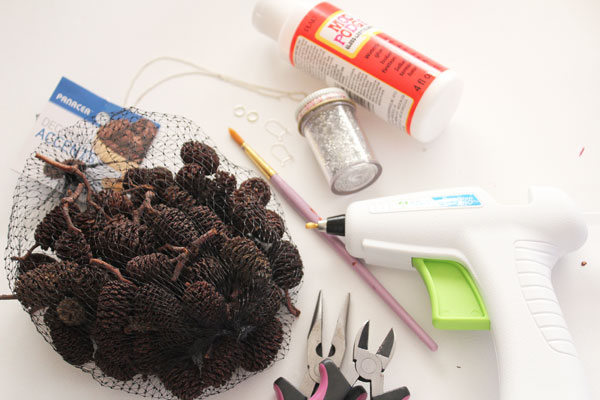 Pick two small pinecones that are close to the same size.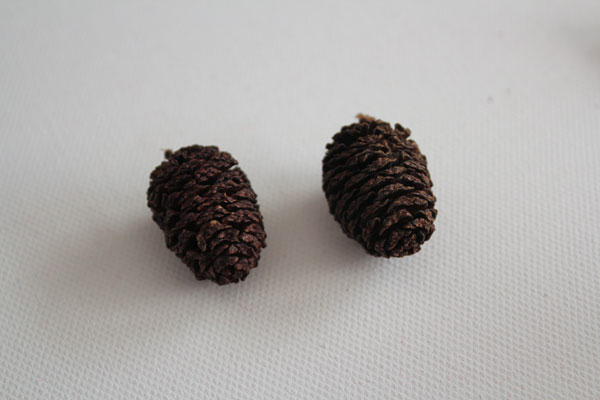 Make the hardware. Start by cutting the chain into two pieces each about 1.5″ long. If you like longer or shorter earrings, you can adjust the length.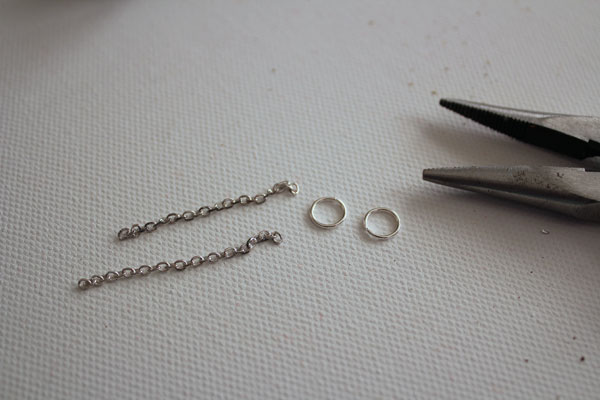 Attach the jump rings to one end, and the earring wires to the other.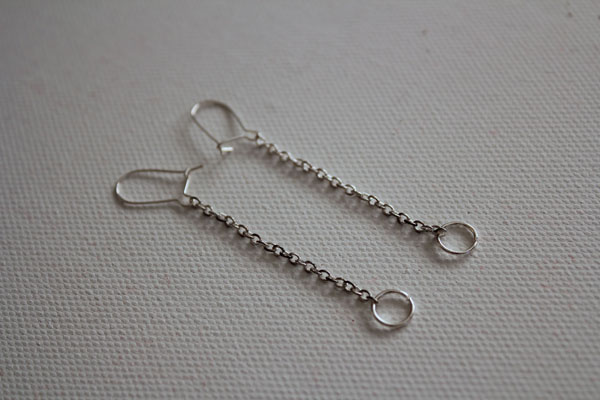 Use a dot of glue at the top of each pinecone to secure the jump ring in place. Make sure to keep the chain out of the way, you want it to swing freely.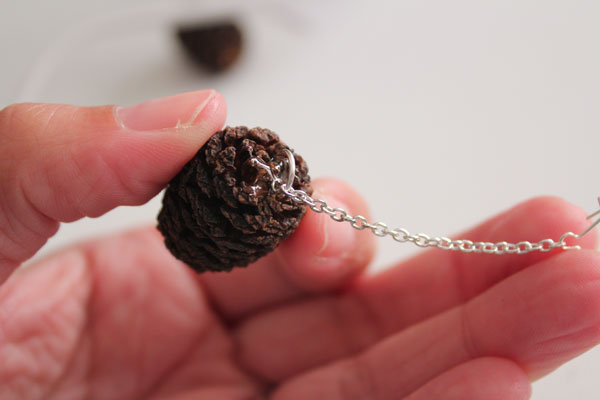 You can stop here, but I thought I'd add a little bling. I'm not a big fan of glitter (it gets absolutely everywhere!), but sometimes it is just the perfect touch. I have some antique glitter that I love to pull out for these occasions… and I always use my favorite glitter technique. Pour out equal amounts of Mod Podge and glitter.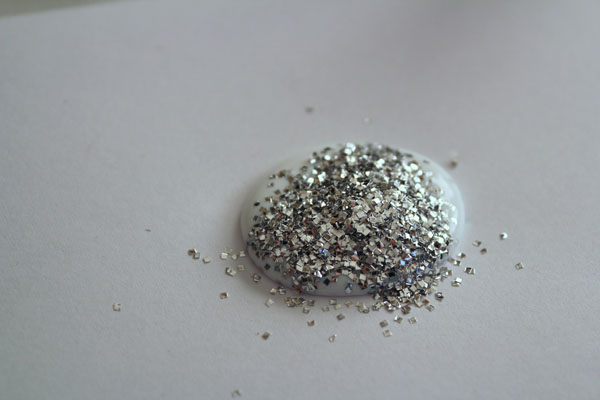 Stir together with a paintbrush, and paint on. This keeps the glitter from getting all over the place as you use it, it allows you to control how much glitter gets on your project, and it helps keep it in place when done.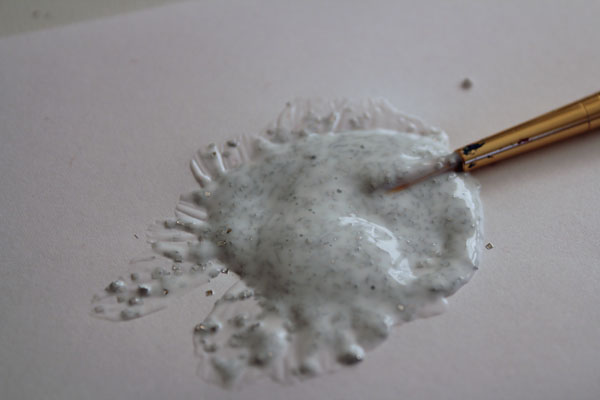 You can use the paint brush to get the glitter between the bits of the pinecone.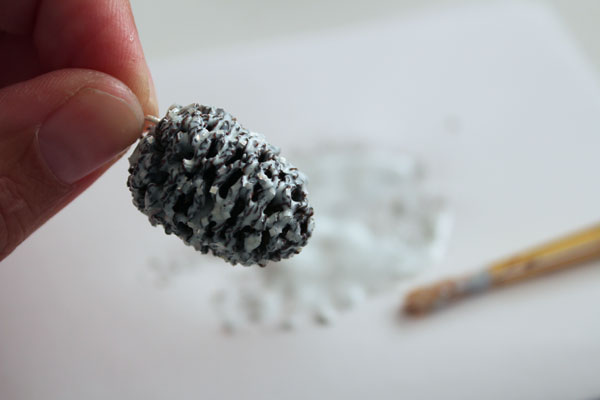 You can hang the earrings on a paintbrush handle and allow to dry.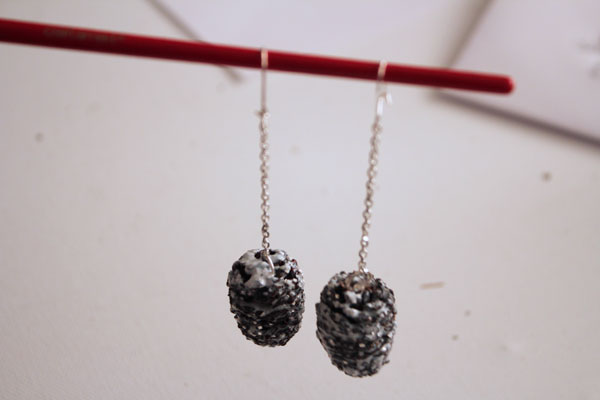 When the Mod Podge is dry, you'll have fun, sparkly, and festive earrings that you can wear out… or give to a friend!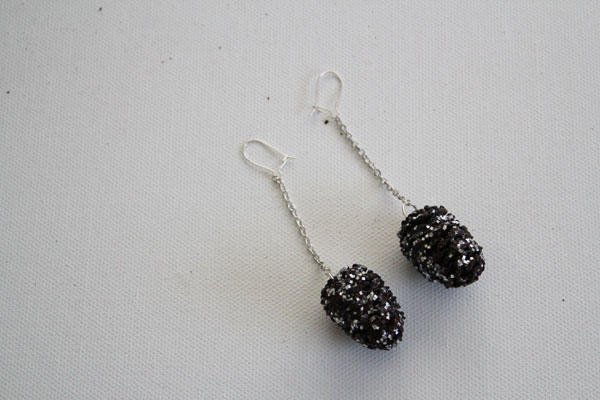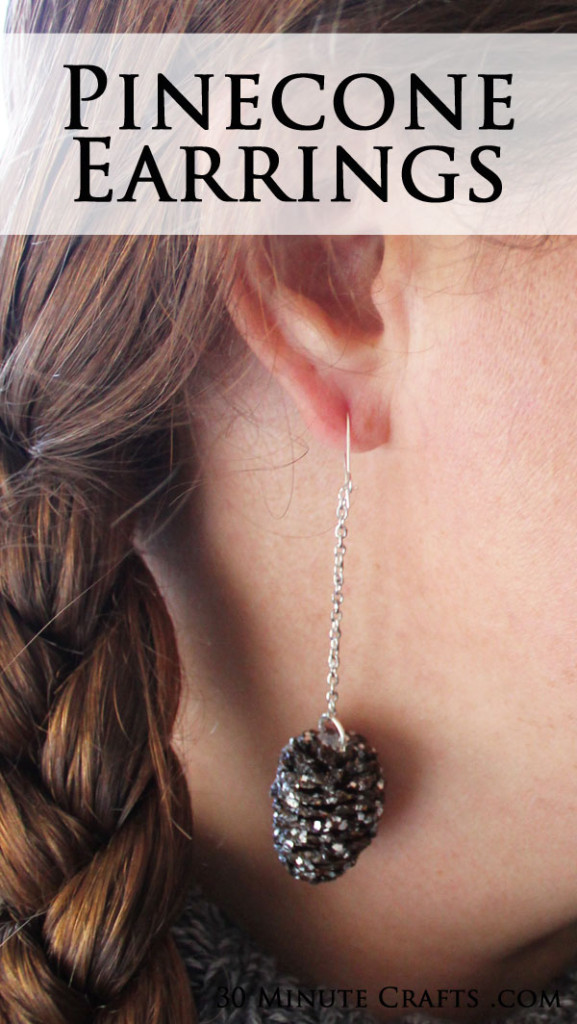 And check out these other fun and fast holiday craft ideas:
Katie over at A Sweet Berry made this felt Christmas tree with cute pom-pom accents.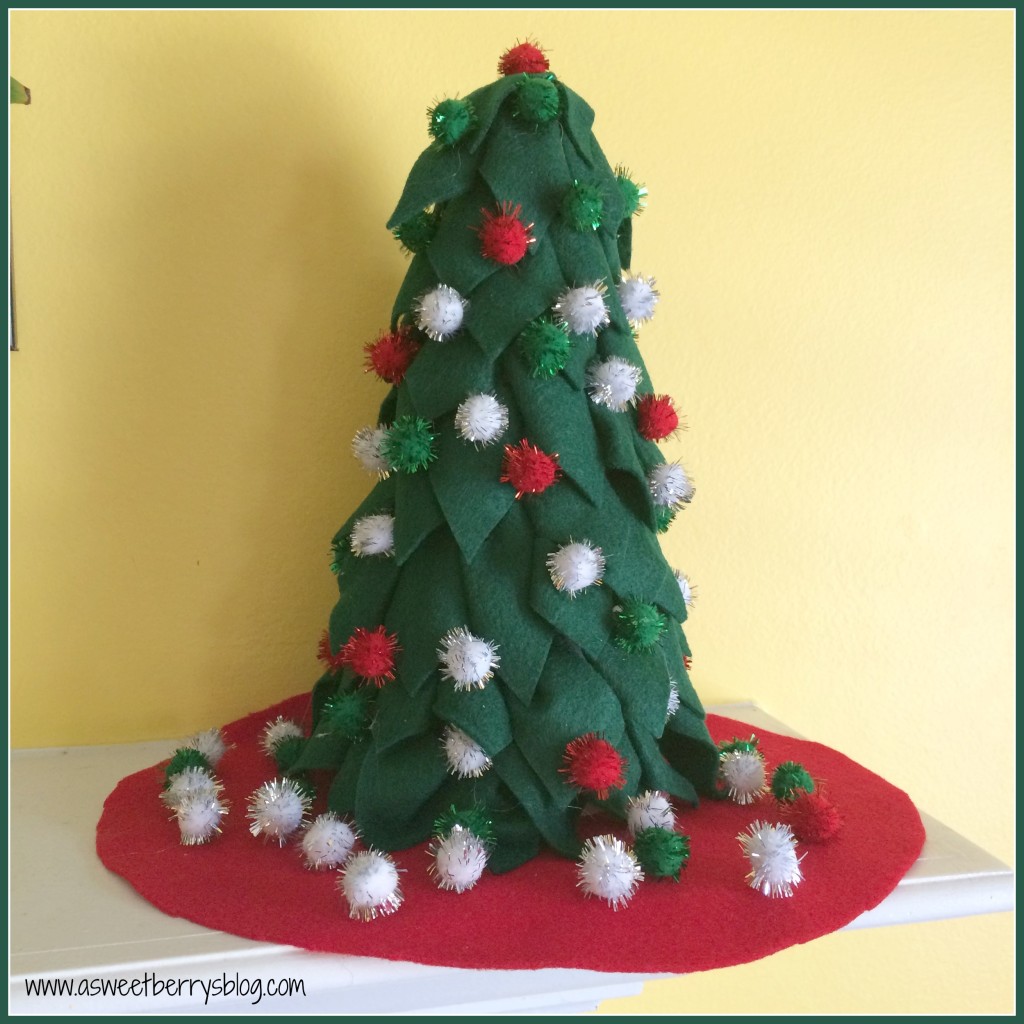 Over at Hey Let's Make Stuff, Cori made this sweet Christmas Countdown Calendar.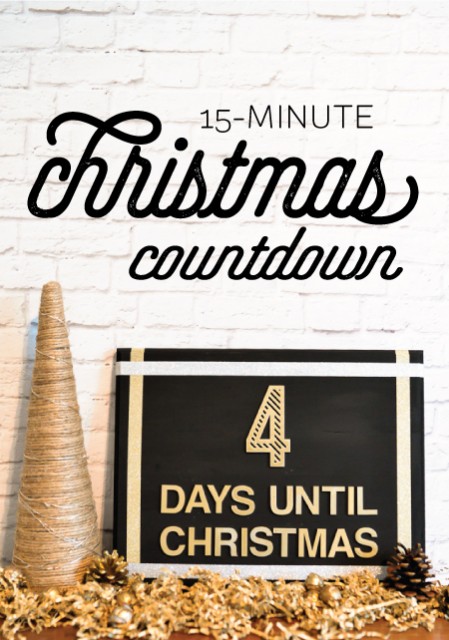 This wine tote was whipped up by Vanessa at Tried and True.
I'm loving this adorable jingle bell firetruck ornament Simply Kelly Designs created.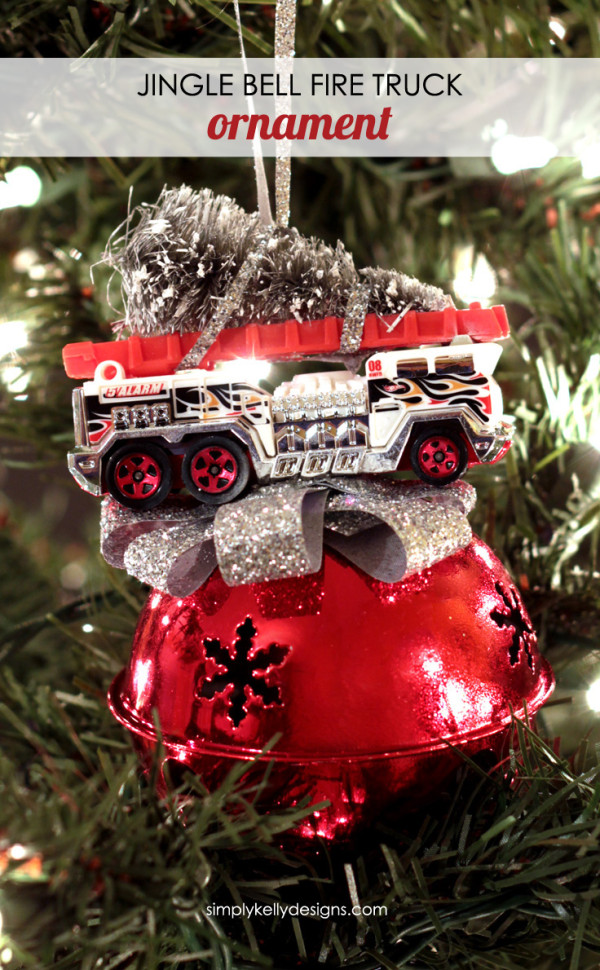 I love soft lighting during the holidays, and Steph at The Silly Pearl did just that with this great light up holiday wreath.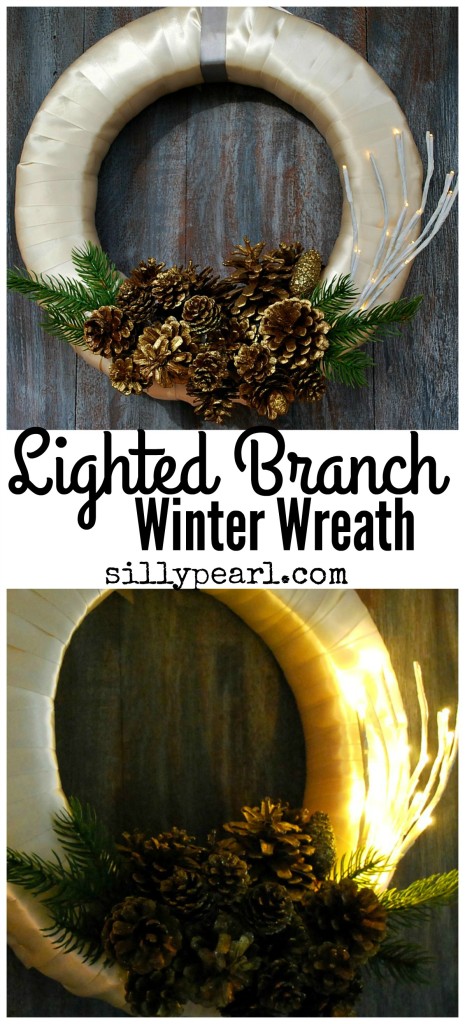 Over at Laura's Crafty Life, Laura has captured my chocolate-loving heart with this snowflake jar.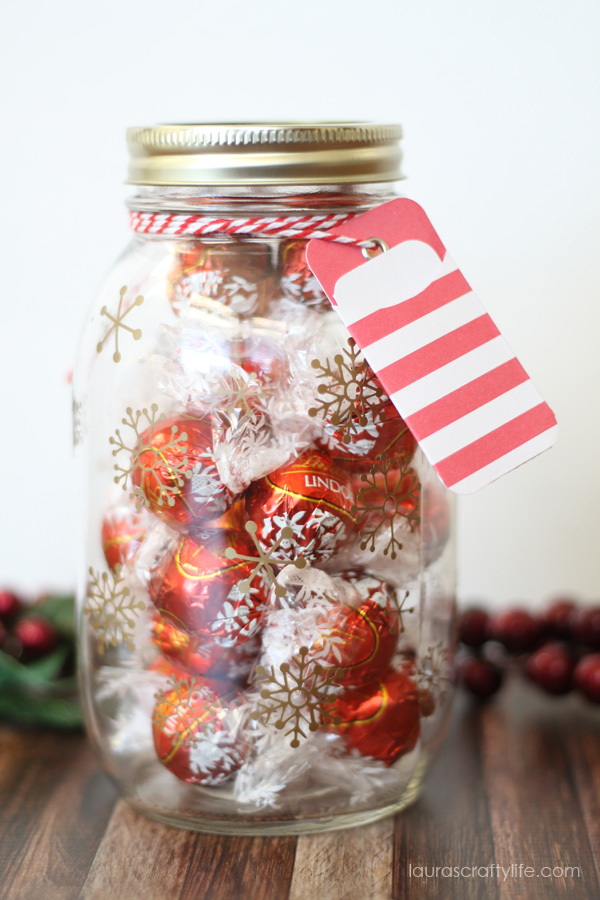 All the sweetness of cookies, with none of the calories, using this faux cookie ornament idea from Beth Watson Design Studio.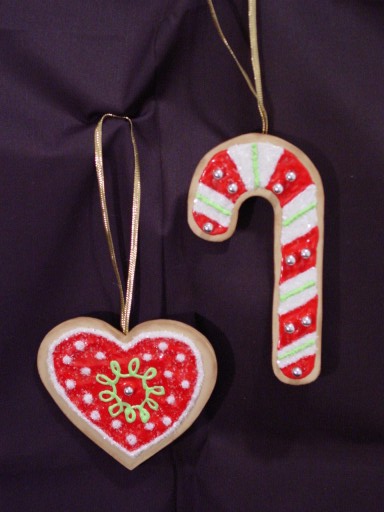 Learn how to put together a fun holiday centerpiece in 15 minutes over at Hawthorne and Main.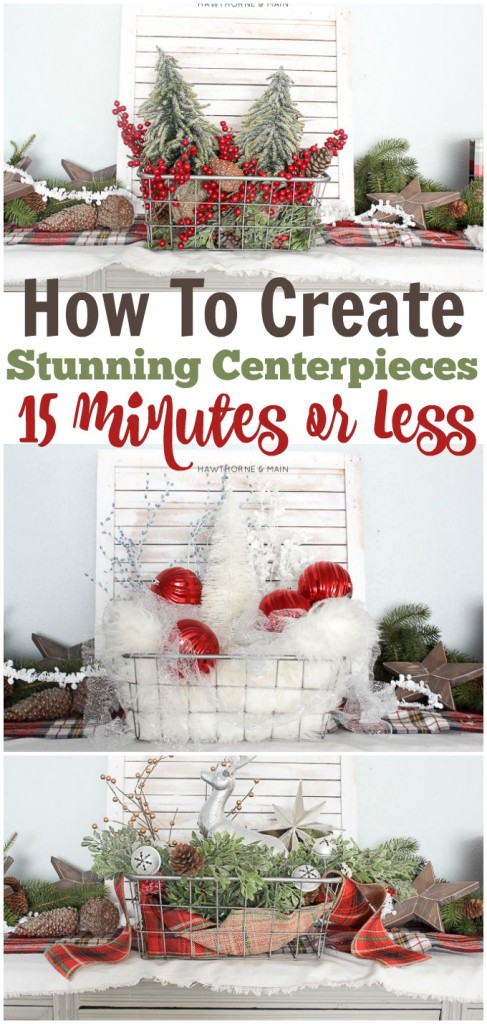 Aunt Peaches dusted off our favorite camp craft – the God's Eye – to use as an awesome ornament!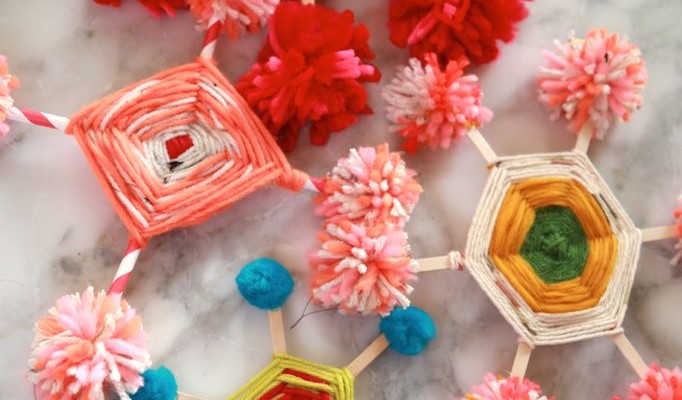 And Angie from The Country Chic Cottage made this great washi tape ornaments.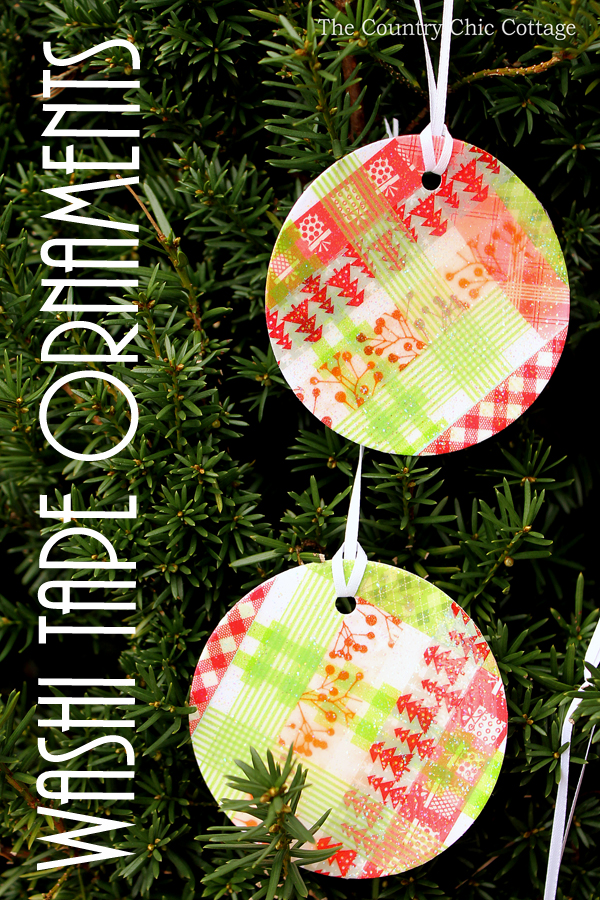 Be sure to stop back by tomorrow for the final installment of our 15 minute holiday Craft Lightning series!