The Holidays are coming! Someone, somewhere, has an obnoxious countdown calendar telling us how many days there are until Christmas. Or an even more annoying calendar counting down the weekends until Christmas. I prefer to shut my eyes and hum Christmas Carols… and then work on quick holiday crafts like this Simple Holiday Gift Box that make me think that no matter how few seconds I have until the clock strikes Christmas, I'll still be able to get it all done!
All week long, my Craft Lightning co-hosts, Angie from the Country Chic Cottage, and Aunt Peaches from her fabulous self-titled site, will be sharing holiday crafts that you can make in 15 minutes or less. And, we've enlisted our craftiest internet friends to share their super-fast holiday craft ideas as well! Be sure to scroll to the bottom of this post to check out all their awesomeness.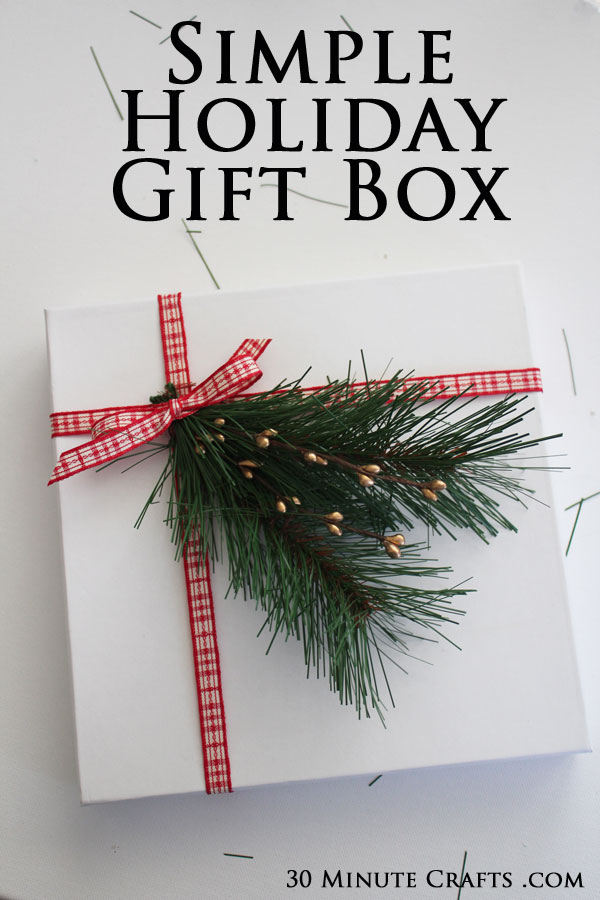 To make this gift box, you'll need:
Plain gift box
Festive ribbon
Faux Pine sprigs
Faux berry sprigs
Hot Glue (I used the awesome PINE SCENTED hot glue. This is awesomesauce)
Scissors
Start by cutting two lengths of ribbon.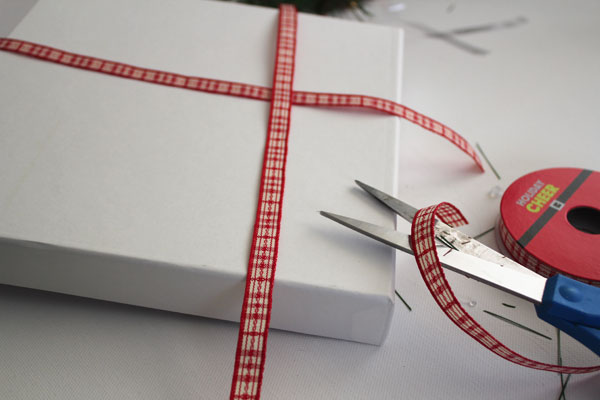 Remove the lid from the box. Glue the ends of the ribbon around the sides and into the inside of the box. You'll want the ribbons off-center so that there is plenty of room for the decoration on top.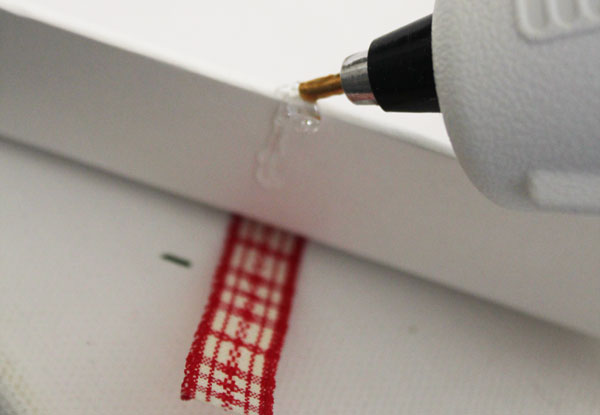 Be sure not to use too much glue on the inside, you still want the box to close easily.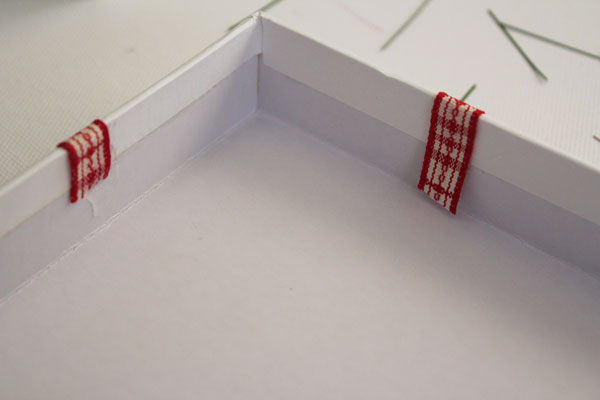 Pull off a couple of the berry sprigs.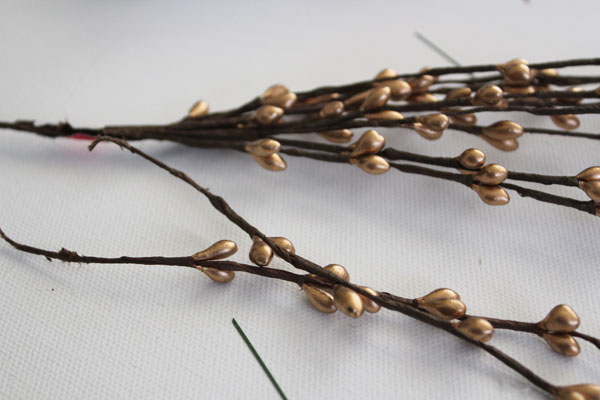 Wrap the pieces around the ends of the pine sprigs to make a little bundle.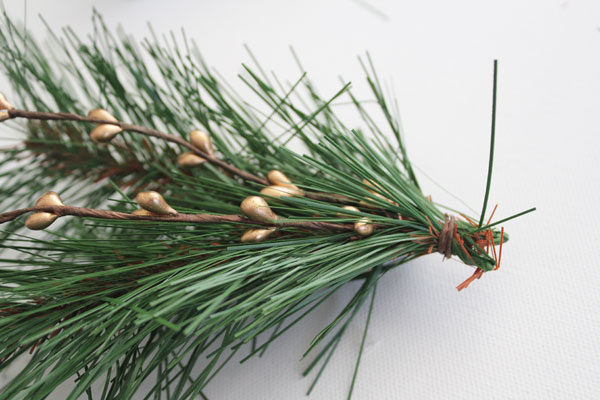 Tie ribbon to the end of the bundle.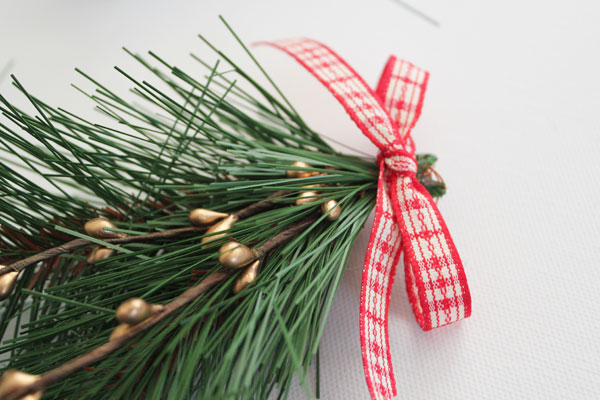 Glue the bundle to the package, where the two ribbon ends cross.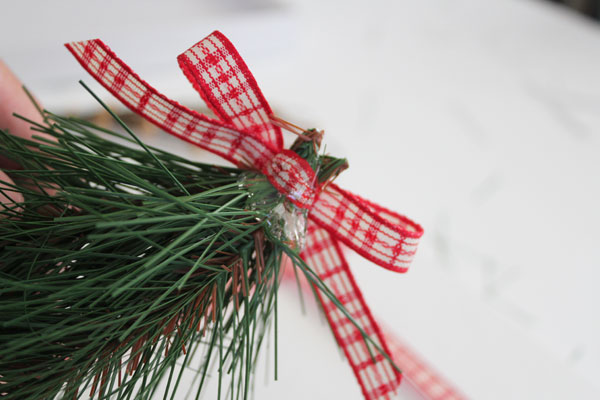 Your box is complete! Set it aside so that you can put in a pretty scarf for a friend, or grab something off a shelf to give as a white elephant gift at the office party. The gift inside might be garbage, but at least the box is pretty!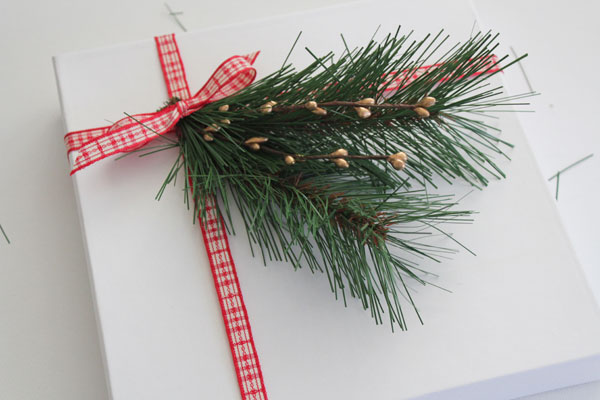 And check out these other fun holiday gift ideas!
How fun (and easy!) is this photo ornament from Tracy at Scrappy Chick 101!?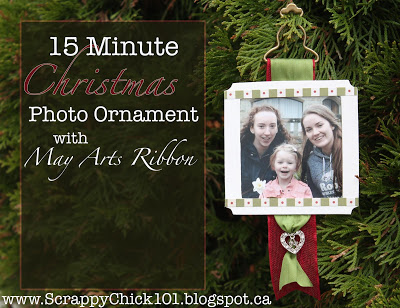 Michelle from Michelle's Party Plan-It made these cute glasses and coasters great for a party – or to make a family meal extra special!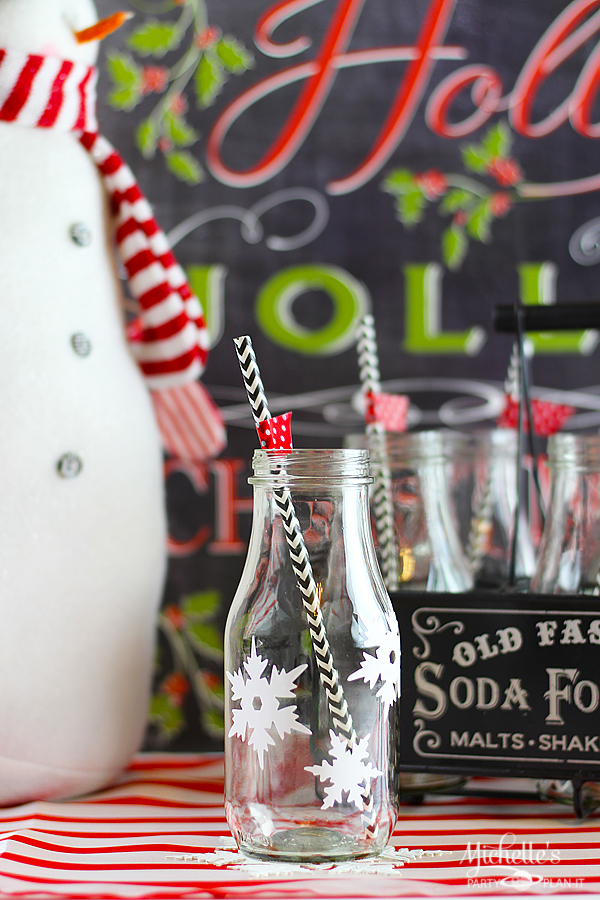 Go Mad for Plaid with Jessica from Mad in Crafts' plaid ornament.
This fingerprint ornament from Busy Mom's Helper is a great way to craft a precious memory!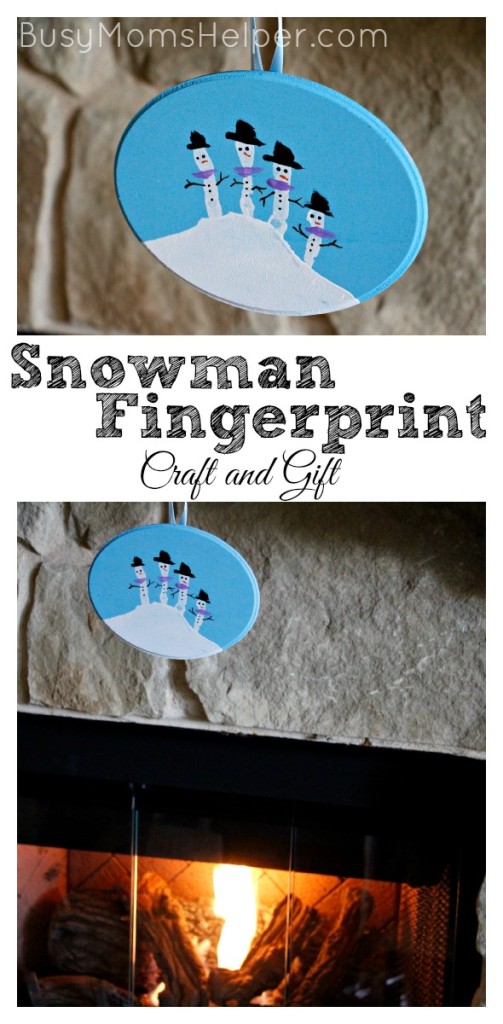 Over at Duct Tape and Denim, Ann made these adorable photo holder blocks.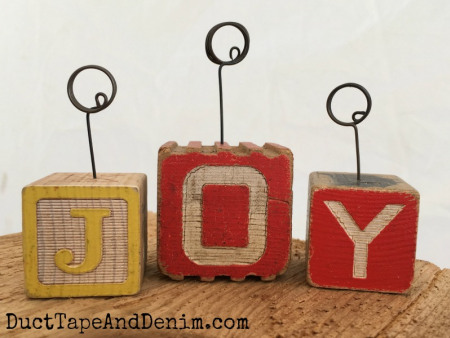 Shelly from Dolen Diaries made this stamped and ruffled gift tag. These are sure to dress up any gift!
And how adorable is this card from Ashley at Cute as a fox? I love this simple snowman card!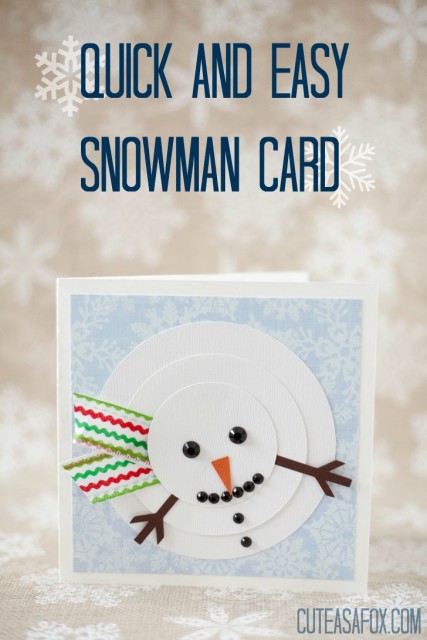 Be sure to come back tomorrow and all week long for more fast and fun 15-minute-or-less Holiday Craft ideas!