I had the chance to see the new Alvin and The Chipmunks: The Road Chip movie earlier this week with my husband and kiddos, which opens in theaters today. It was a fun movie for my 7 year old, who was falling-out-of-his-chair laughing at several points during the movie. My youngest was cranky, and not able to focus on a movie with a mature story line that included parents dating, and running away from home. But he still enjoyed several of the active scenes in the movie. The basic storyline of Alvin and the Chimpmunks: The Road Chip, includes the Chipmunks disobeying Dave to take a trip across the country. But of course, they have to trick the babysitter into thinking they're still at home. I don't approve of their method, and think these Decoy Chipmunks would have worked much better – and I was able to whip up all three in less than 30 minutes!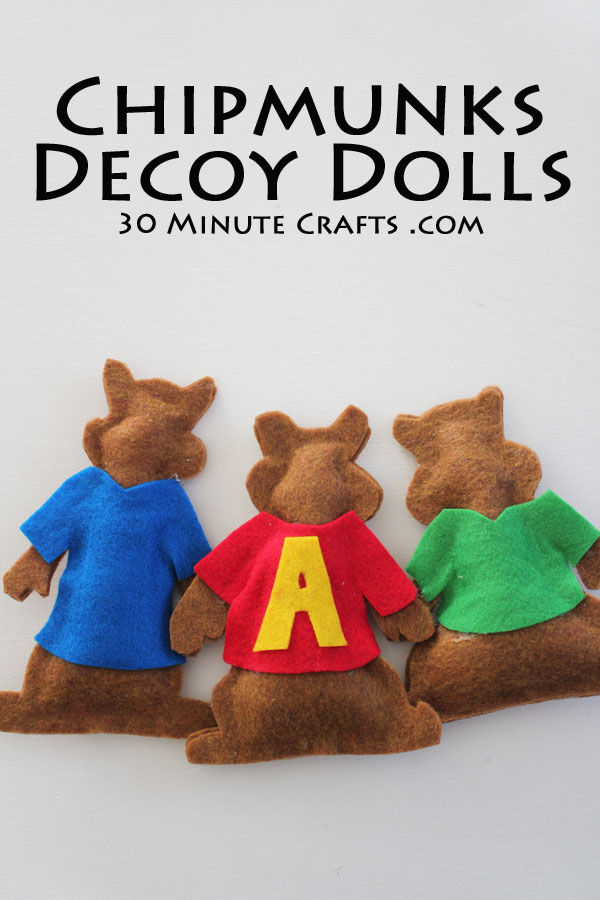 You'll need:
2 pieces of brown felt
1 piece red felt
1 piece green felt
1 piece yellow felt
1 piece blue felt
Scissors
Hot Glue
Polyfill
Templates for Alvin, Simon, and Theodore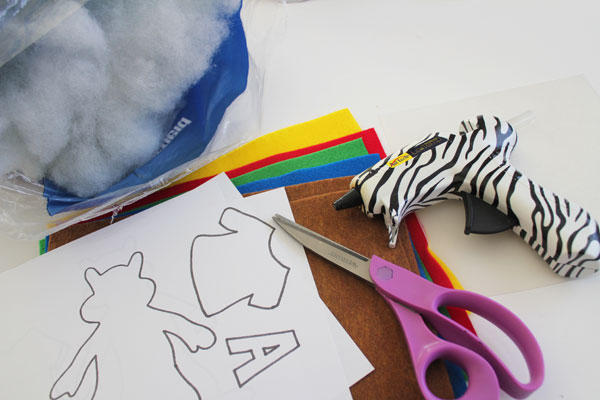 Cut out the Alvin doll from the brown felt. You'll need two layers.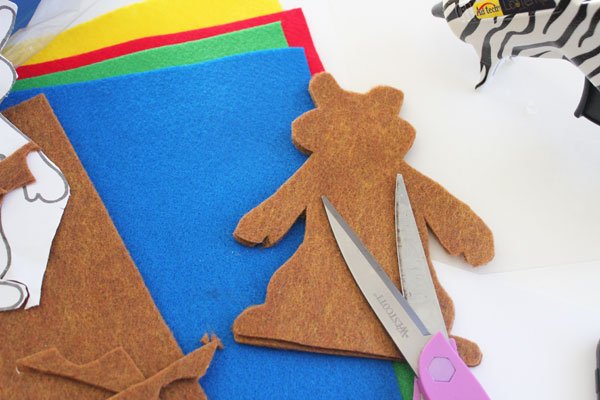 Cut out his shirt and letter A. Draw a hot glue outline all the way around, except the bottom. Leave this open.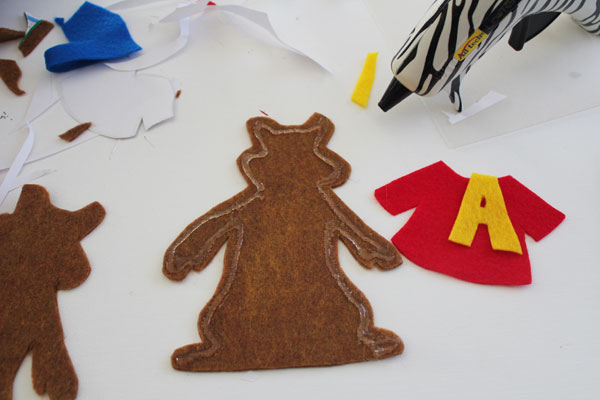 Press the top layer in place.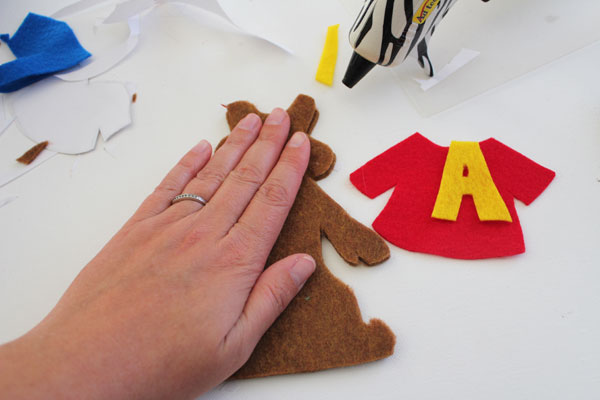 Glue on his shirt and letter A.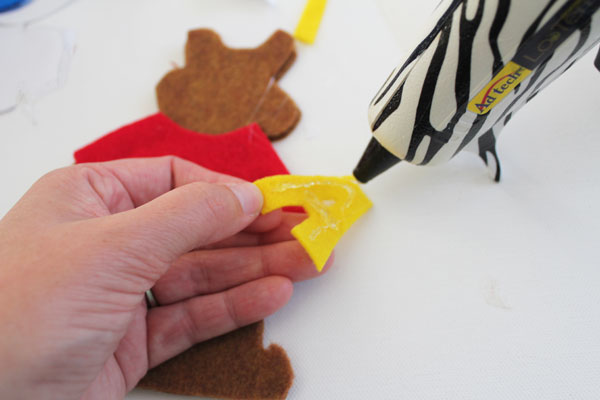 Stuff inside with Polyfill.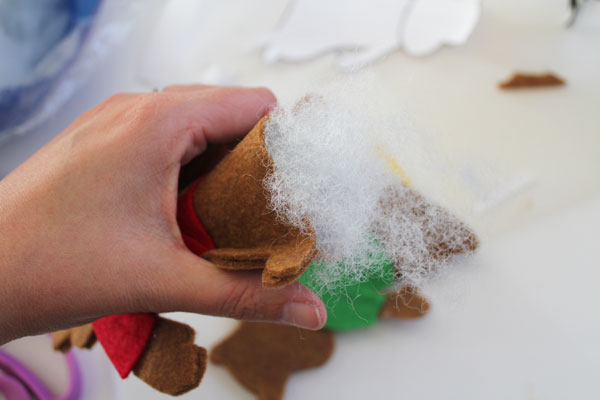 Glue seam closed.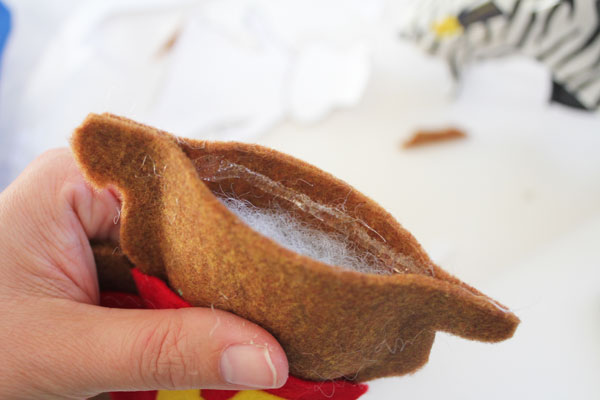 Pinch and hold to secure the bottom.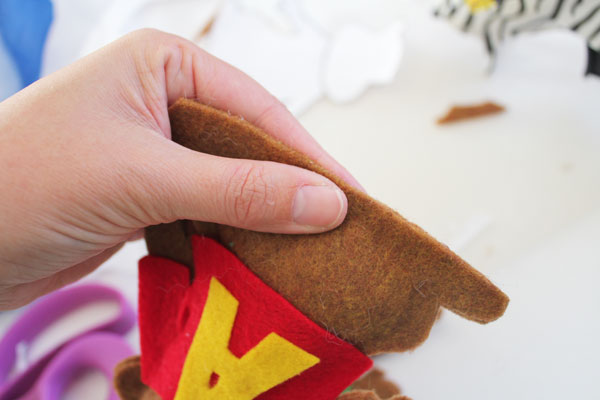 Repeat with the other two chipmunks, using the other two templates. You should be able to cut all three chipmunks out of the two sheets of brown felt.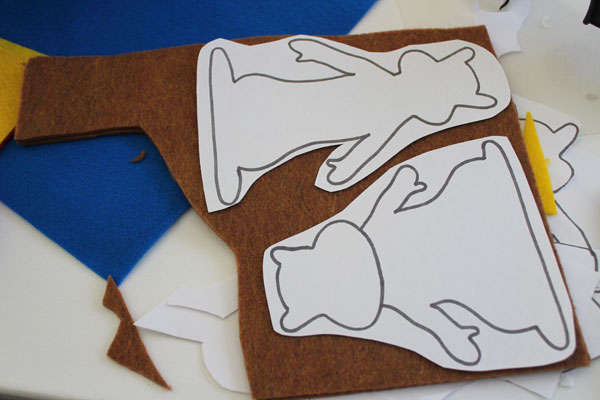 Your decoy chipmunks are complete. Head off on an unlikely adventure to Miami, and nobody will be the wiser…